5 DIY Holiday Photo Ideas
Posted on 4 December 2017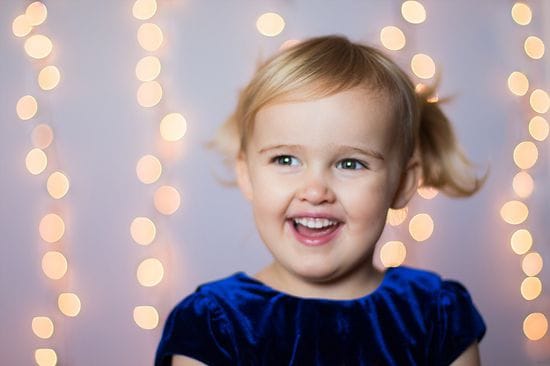 It's December and that means holiday photos!
I just wrapped (get it?) up my holiday photos with all my wonderful clients for the season and I can't wait to see their holiday cards. Have you done yours yet?
It's definitely a busy time of year and so many of us are trying to fit in everything: Christmas shopping, holiday parties and our skinny jeans after that fifth shortbread cookie. With all that being said, it's no wonder that some of you have run out of time to book your professional seasonal photos.
Well here I am, as one of Santa's little helpers, and I'm going to give you ideas to do your holiday photos yourself that are both easy and attractive. Let's get started!
Tip #1: Get Creative with String Lights
I'm sure we've all perused on Pinterest and have seen those beautiful photos with Christmas lights blurred in the background. I will admit, it is one of my favourite looks for holiday photos.
Here's what you'll need to achieve this look: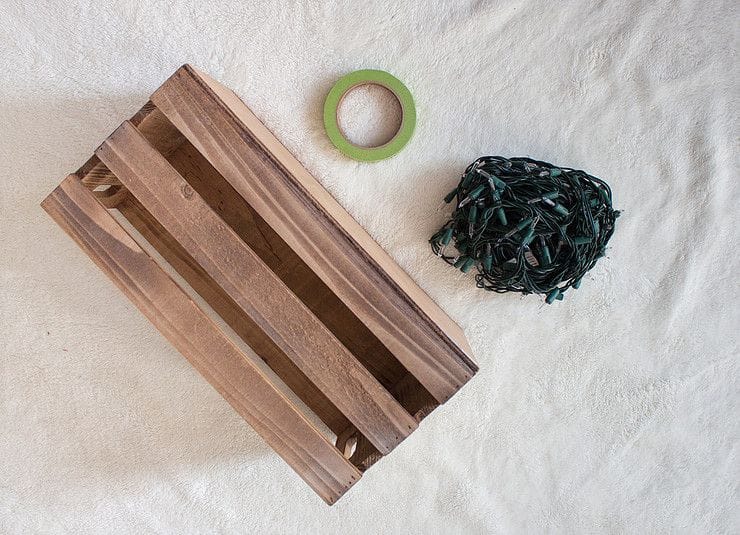 String lights (I'll be using white for this example)
Painters tape
A clean, blank wall
A crate or marker for your child to sit on or near (this is optional but it gives your child a visual of where you'd like them to be)
I chose this wall as there was a lot of light from a window behind me and the frame was easy to remove from the wall: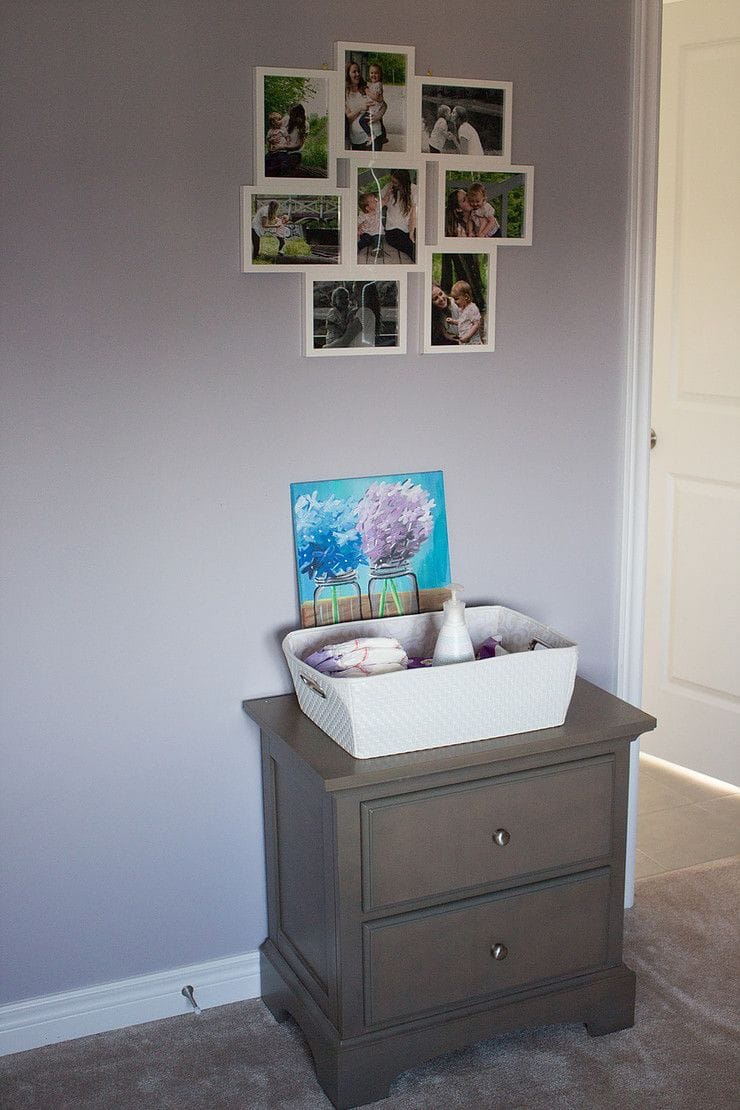 Now make sure that your child is sitting quite a distance from the wall. This will help to blur the lights.
Arrange the lights by hanging them in strands from ceiling to floor. If your lights are not long enough, you can hang them halfway like I did below: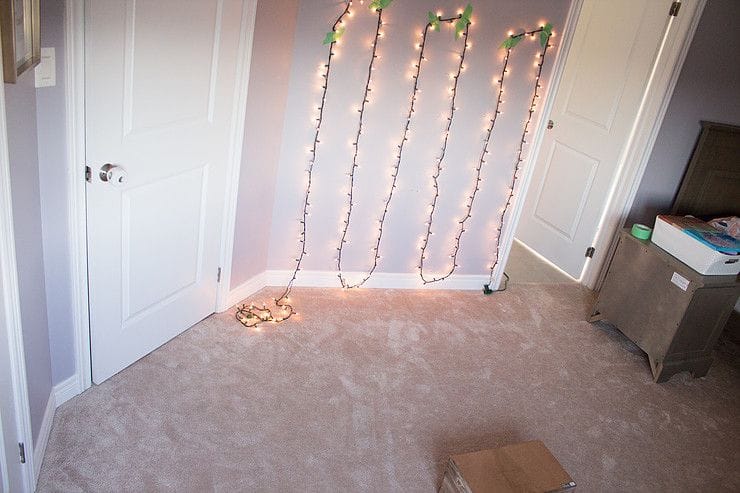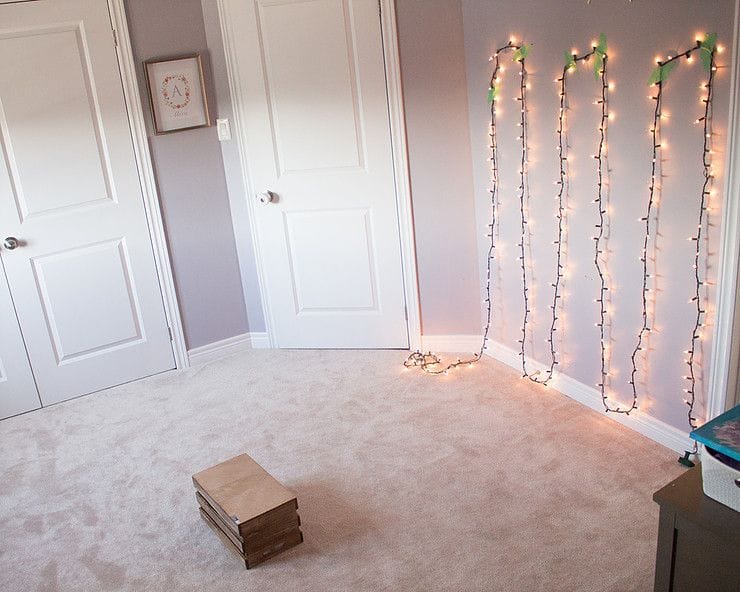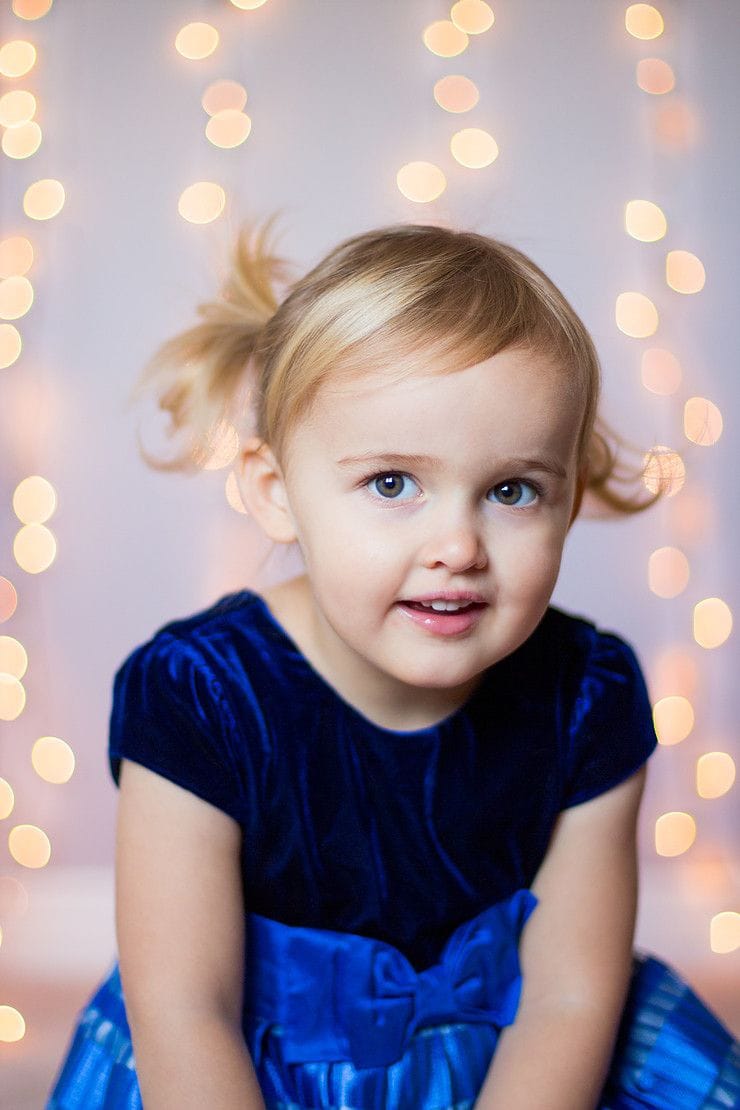 Pretty cool, eh? Take a few different expressions and show your child afterwards - they'll think it's magic!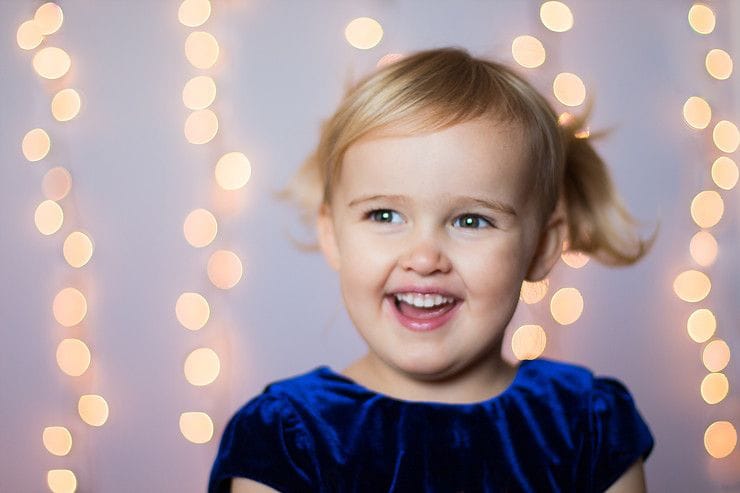 Another option is to have the string as your source of light.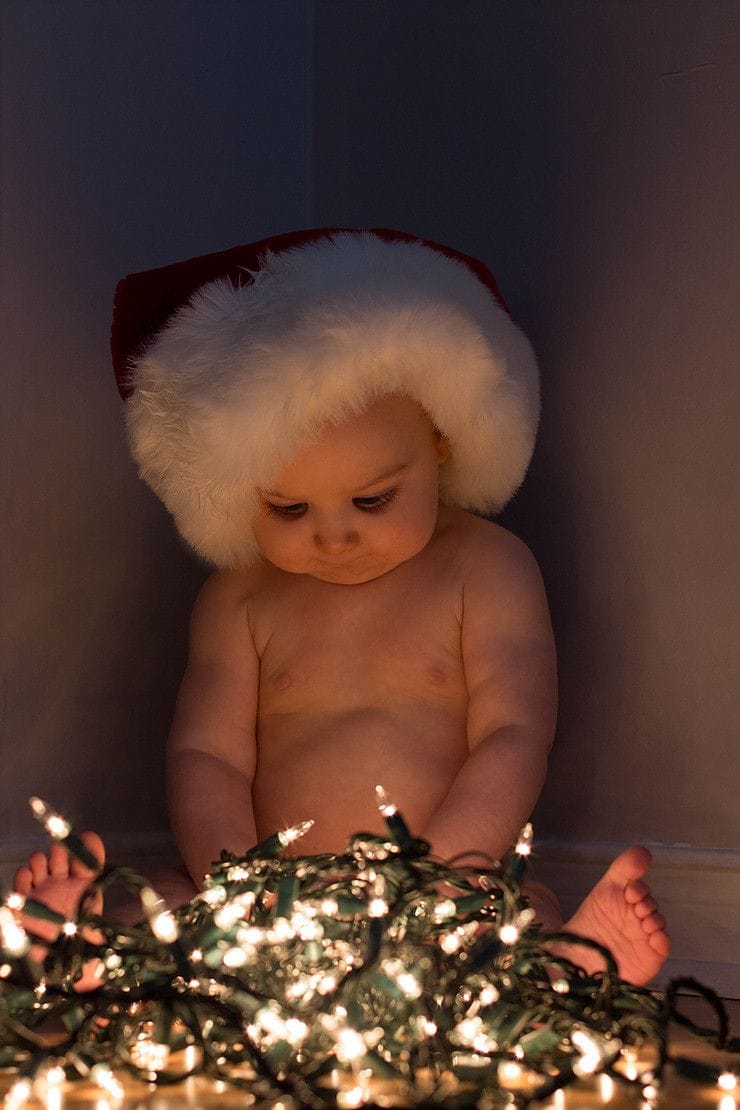 Have your child sit in a corner of the room. This way the light bounces off all of the walls and illuminates the whole frame of the photo.
Next, bunch up the cords (the messier, the better!) but be sure to watch your child at all times and use bulbs that are indoor so they don't get too hot.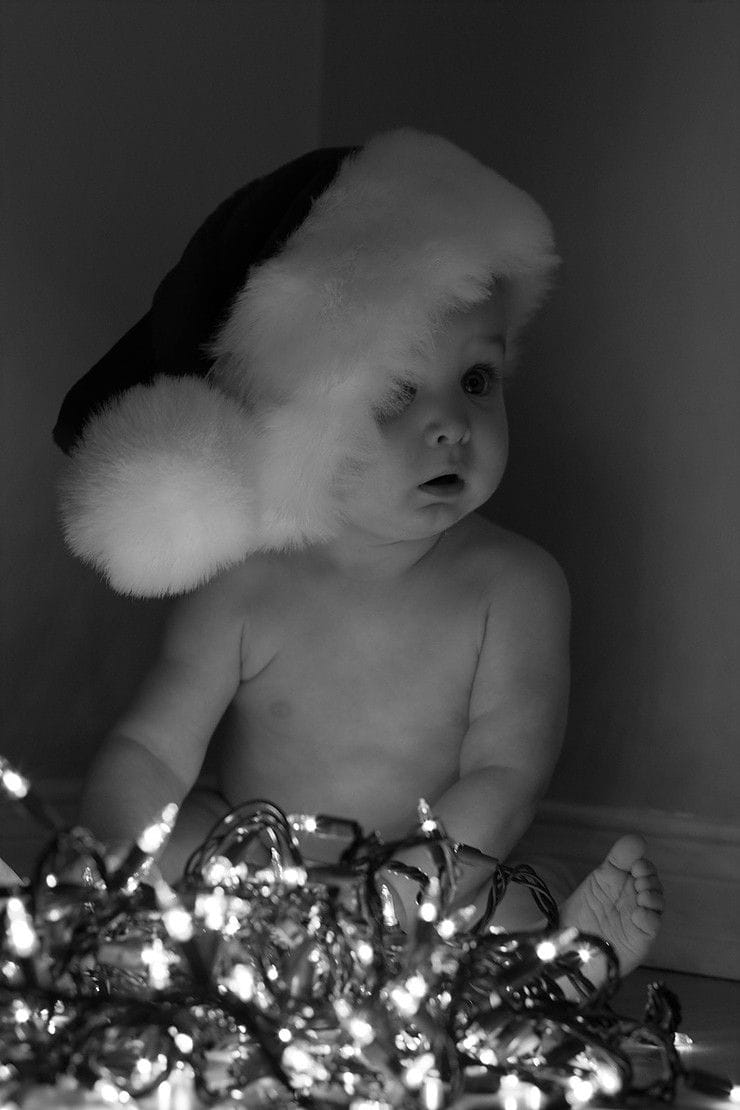 Tip #2: Use Wrapping Paper as a Backdrop
There are so many beautiful options for wrapping paper and, to be honest, my heart sinks a little when I wrap gifts so carefully only to see them destroyed in a matter of seconds - never to be seen again!
Why not use those rolls of quality paper as a clean backdrop?
Here's what you'll need: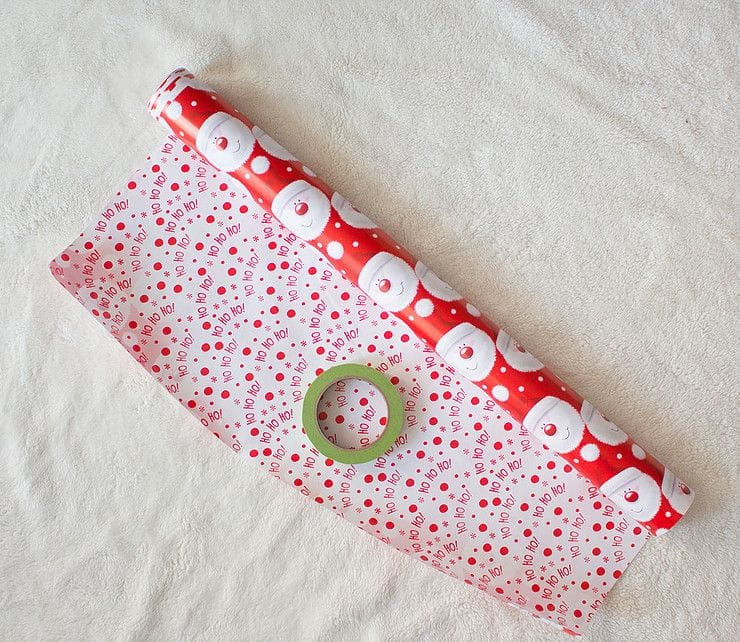 Wrapping paper of your choice (it is ideal to use a roll as you will need at least 8 feet of paper)
Painter's tape (to avoid damage to your walls)
Next, here's the easy setup:

1. Tape the end of the paper to the wall at least 2 feet above where your child's head will be.
2. Roll out the paper flush against the wall and down onto the floor.
3. Leave at least 4 feet of paper from bottom of the wall to the end of the paper.
4. Cut and tape down again (make sure the paper is flush against the bottom seam of the wall (or the baseboard)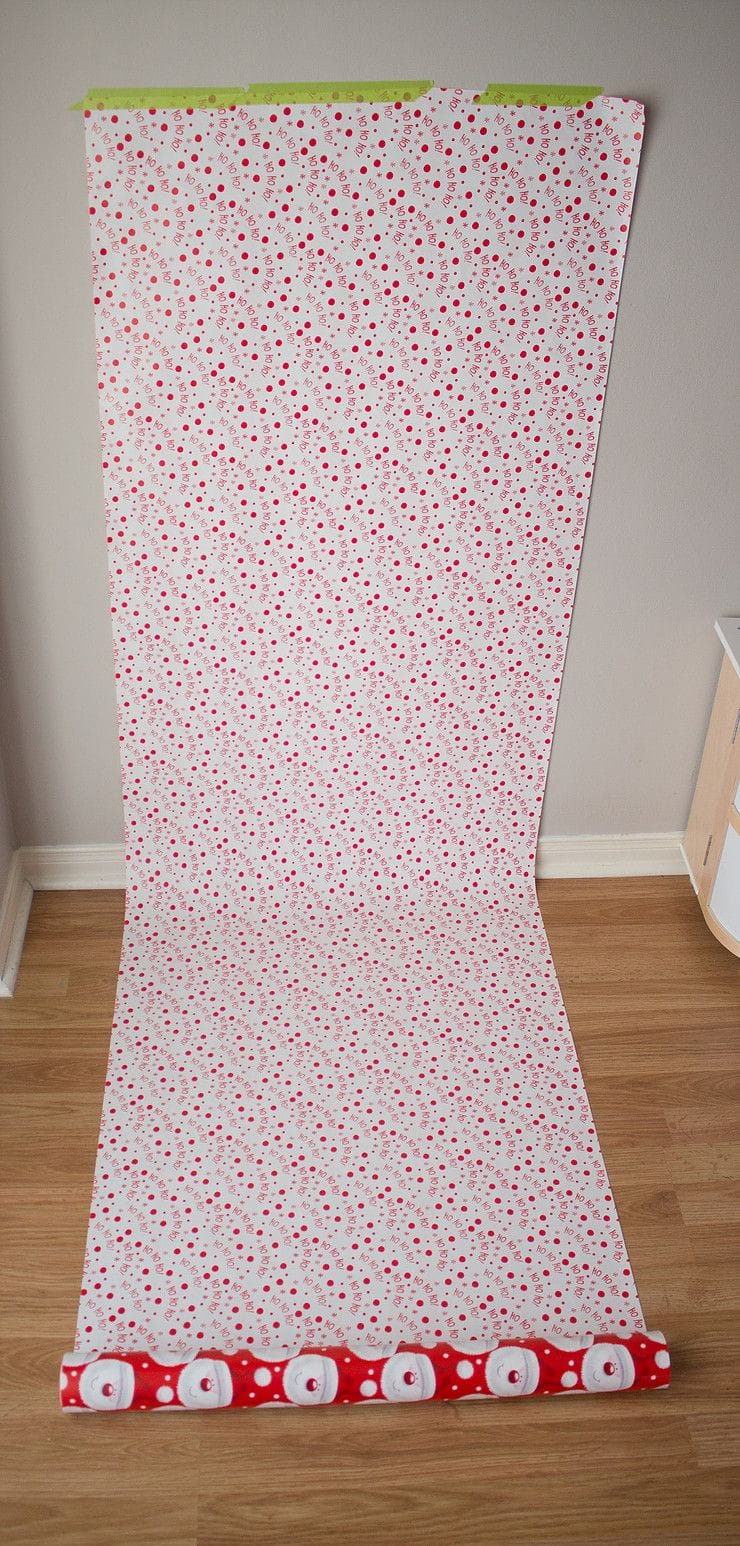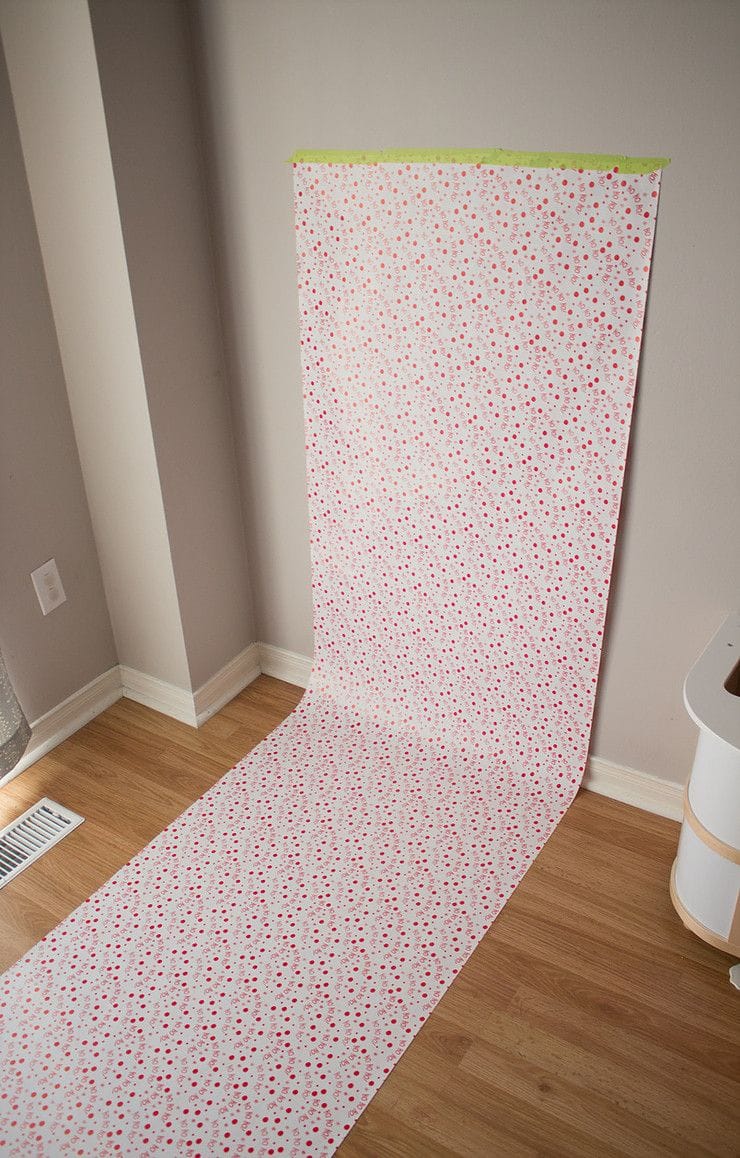 It is best to take the photos in a very bright room. Position the paper near a window for best lighting.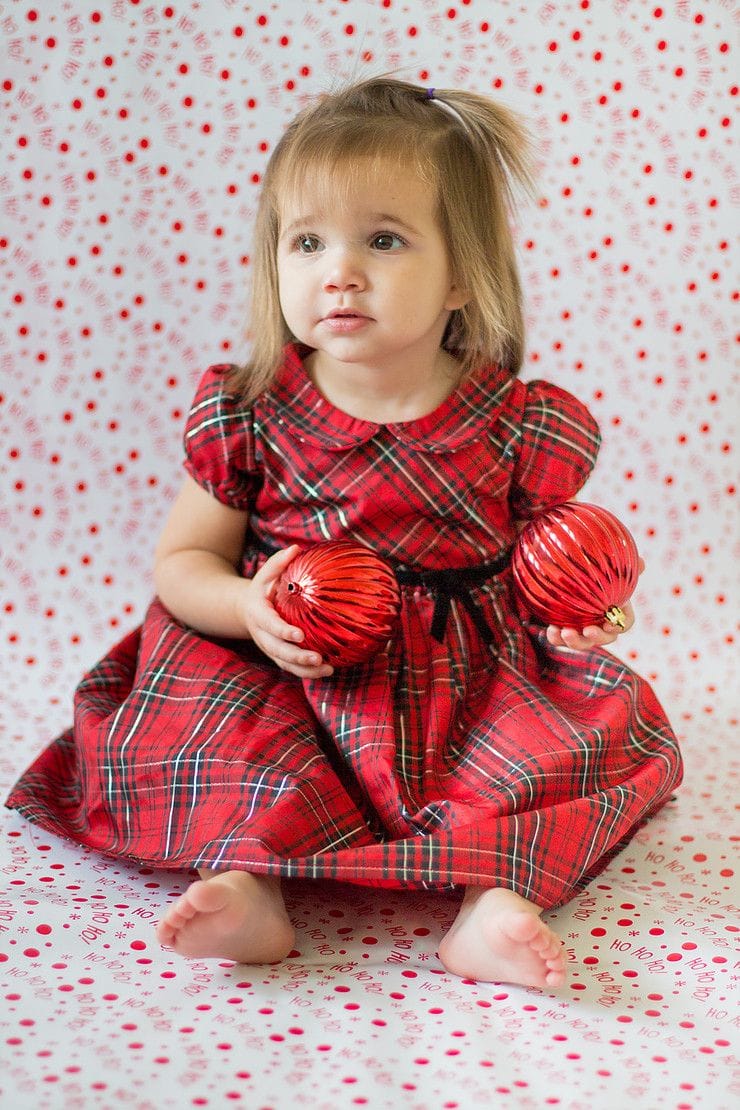 You can have your child sitting or standing (as long as your paper is high enough on the wall). Don't be afraid to use different paper for each child.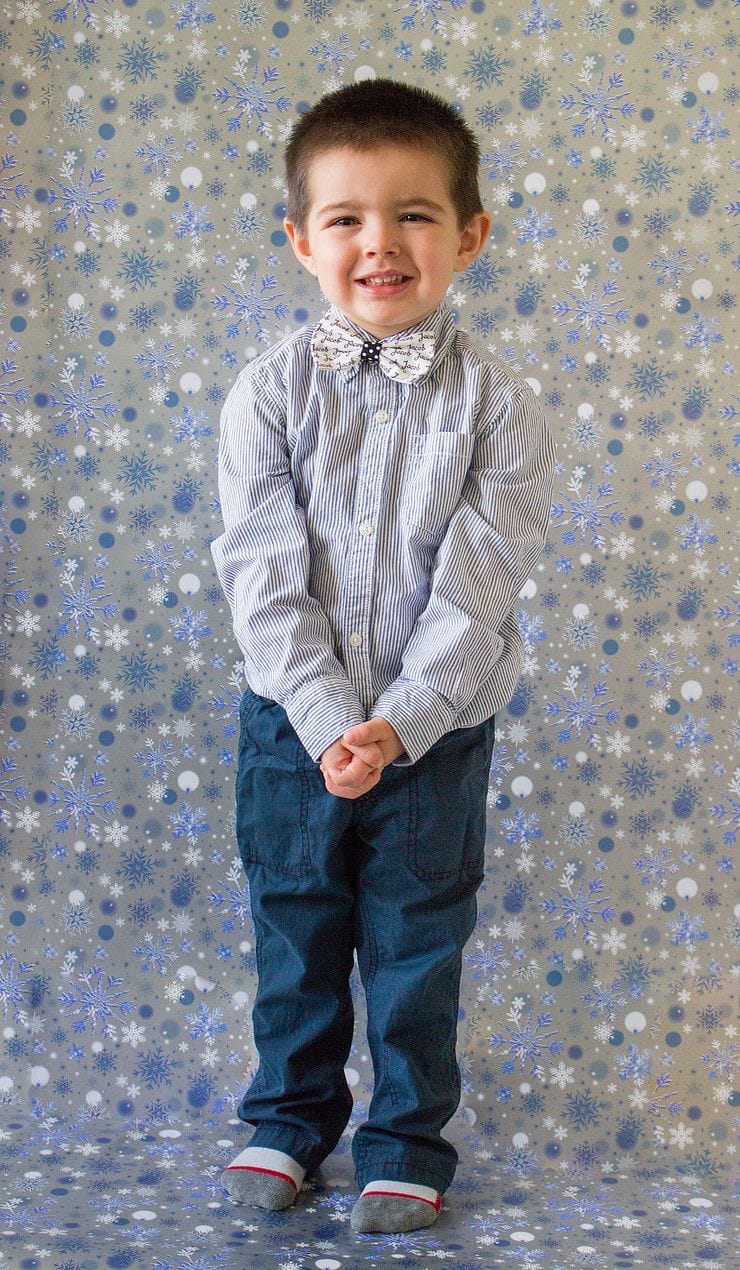 Tip #3: O Christmas Tree
Here's a tip for those who don't have the luxury of taking photos during the day: use your Christmas tree as your prop!
You can capture some stunning shots of your kids in front of the tree. For this shot, make sure your focus point is on the tree and not your child. This will result in your tree details standing out and the shadow of your child being well blended and soft.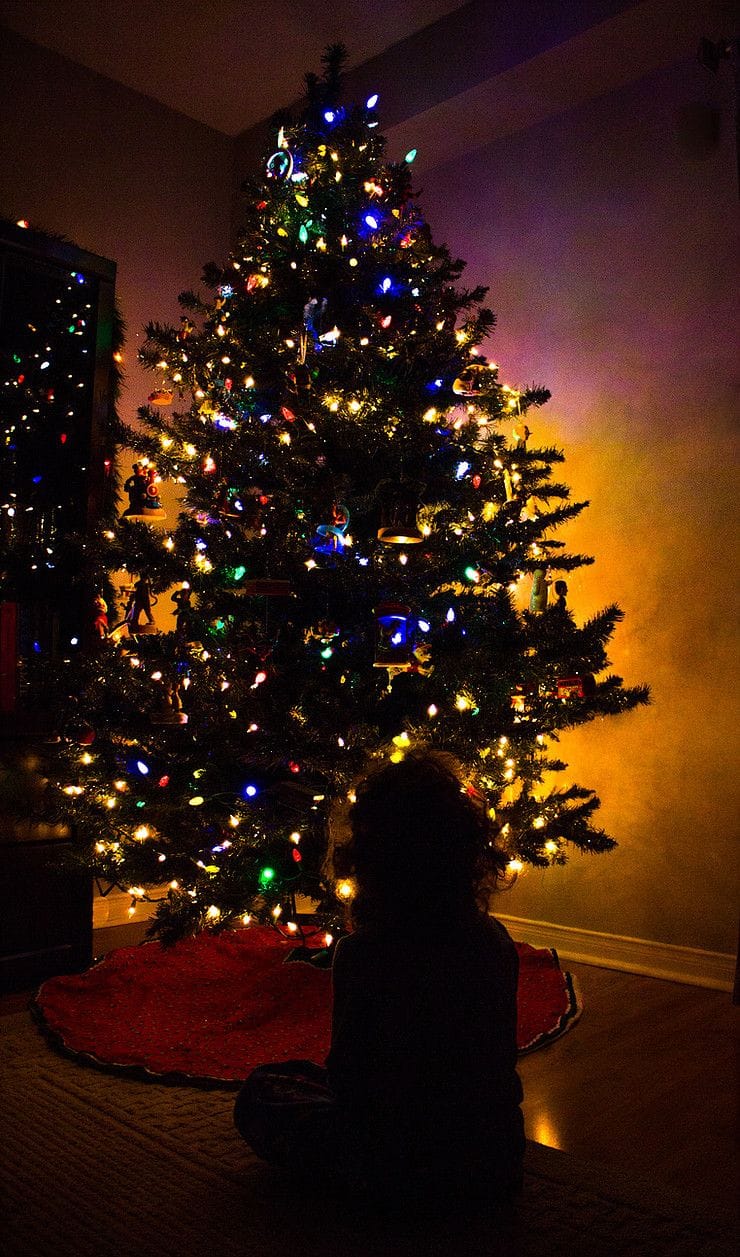 Or get in close to capture their expression.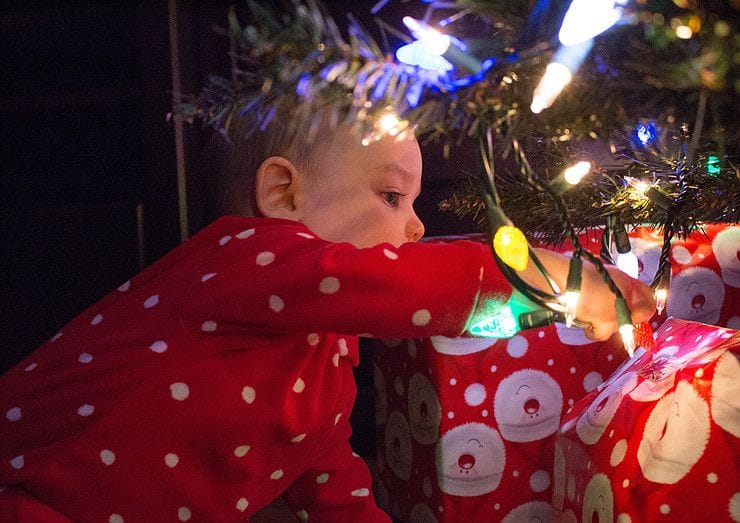 Or even take a tip from above and use the lights as your background (again, make sure the focus point is on your child).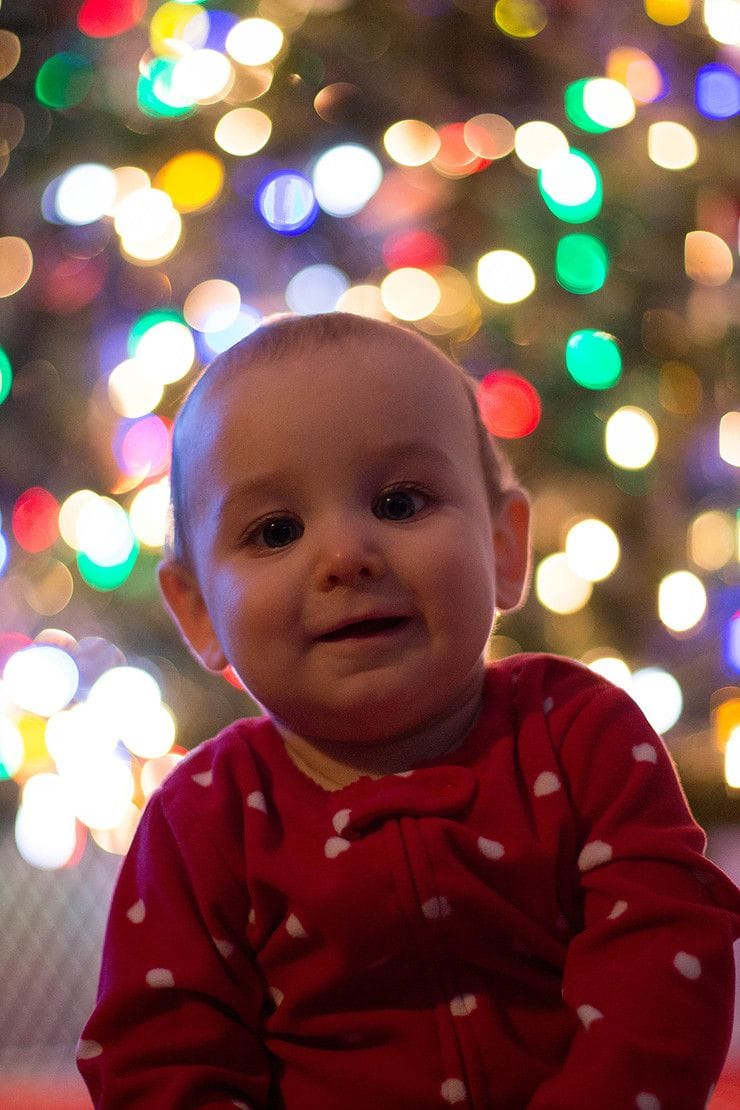 Tip #4: Be Spontaneous
One of the best things about a photograph is that it captures a moment and freezes it to look upon later and relive every joyous memory from that photo.
With that being said, let your children play or organize activities and then capture their fun and laughter. This can really be priceless to any family member.
Here are some ideas of activities:
baking holiday cookies
building a snowman (you may be tempted to play the Frozen soundtrack during this activity)
decorating a tree
wrapping presents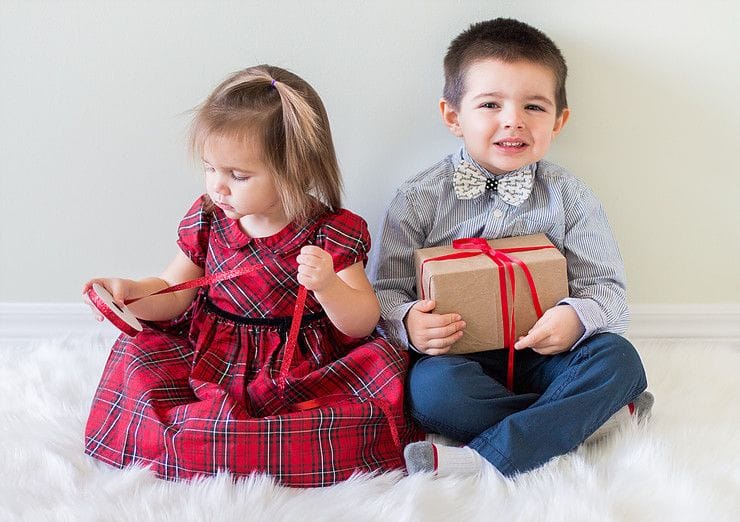 There are so many ideas that are more beautiful when they are unscripted and caught in the moment. Set up an activity and let your kids be creative and enjoy the magic of the season!

Tip #5: When All Else Fails, Take Advantage of Your Smartphone
I'm sure we've all been there, trying to snap a smiling photo of our kids and all we're left with is twenty-seven blurry options to choose from.
Here's where you can use your smartphone to your advantage to capture your child's perfect expression: use the screen shot option!
(Please note: these instructions are specifically for iPhone but all smartphones have the same capability and principle)
First, capture any video of your child.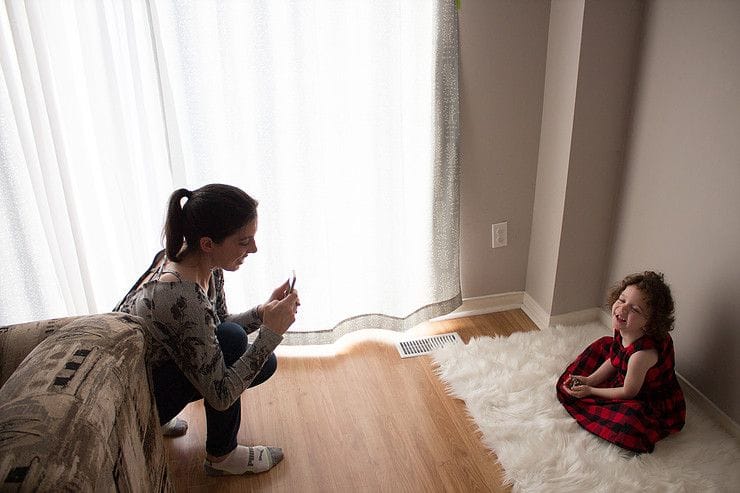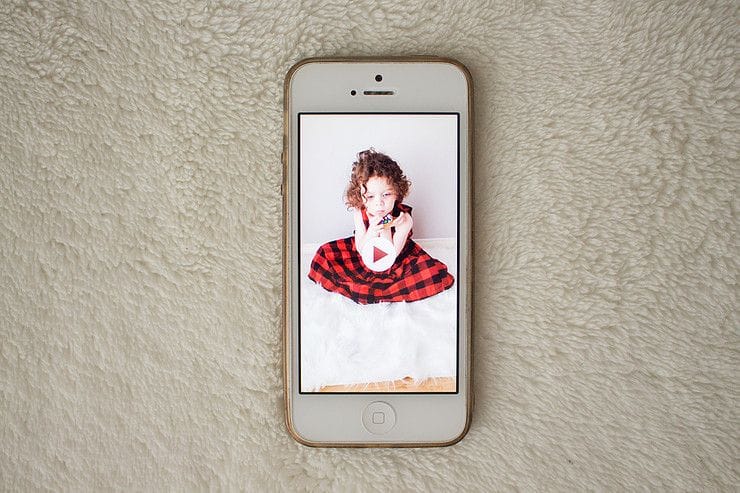 Next, go to the edit function and scroll through the video until you find a desired expression and good-looking photo opportunity.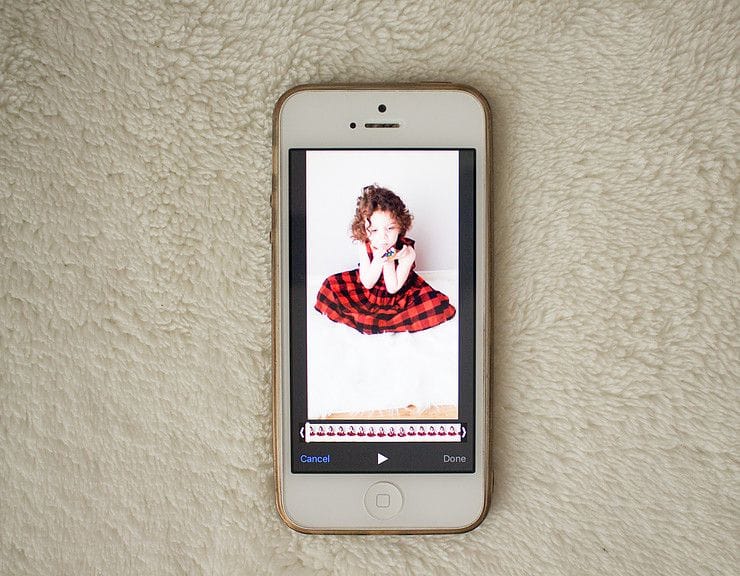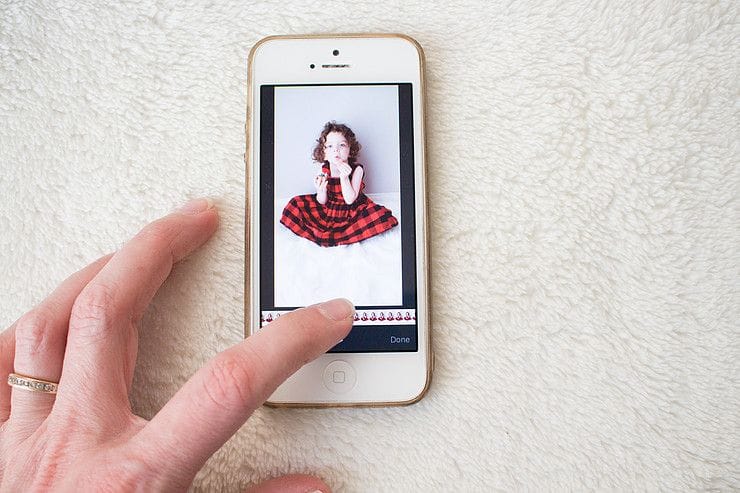 Then tap on the screen to clear the editing module. Your video will be paused on that specific frame.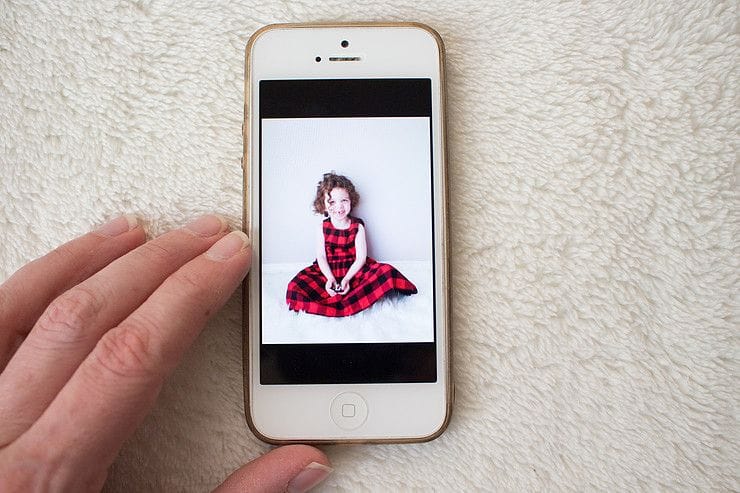 Take a screen shot!
Now you have a photo from the video you took that looks picture perfect.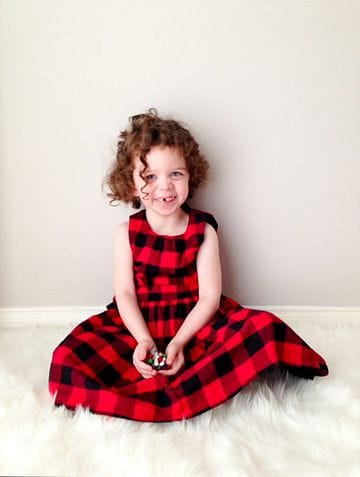 That's it! Let me know in the comments which one you are excited to try and be sure to share this so all of your other friends can benefit from these tips as well.
Of course, it's always best to seek out a professional photographer for your priceless family photos; however, with these tips, you have an alternative.
Happy December!