A Barn Wedding | Tottenham Ontario
Posted on 19 October 2018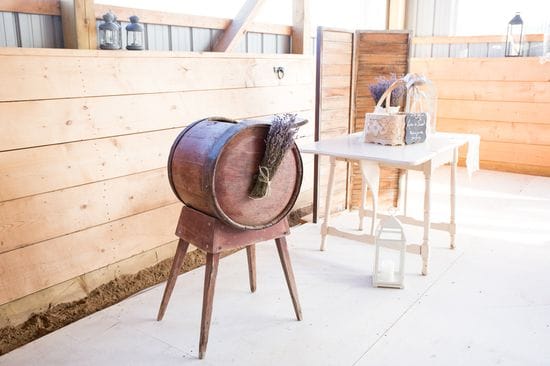 As the sun set behind Amanda & Andrew at the edge of their family's 69-acre property, they stood there and breathed each other in. The ceremony had just finished and it was finally quiet. Amanda's sister, and maid-of-honour, watched from the golf cart that had brought us to this magical spot where the light grazed over their faces as husband and wife.
Seriously, this wedding was pretty spectacular. On my drive home I was on a high from all the memories and love I felt that day. This couple and their family make you feel included as if you are a guest at their wedding - even though you are there to work! Haha.
Every little detail, down to the small jars and lanterns that were intentionally placed around the barn, was beautiful. The light poured in from the windows and the head table had so many personal touches, it felt like an extension of their home.
I wish Amanda & Andrew and endless amount of love and I'm thrilled to share their wedding with all of you!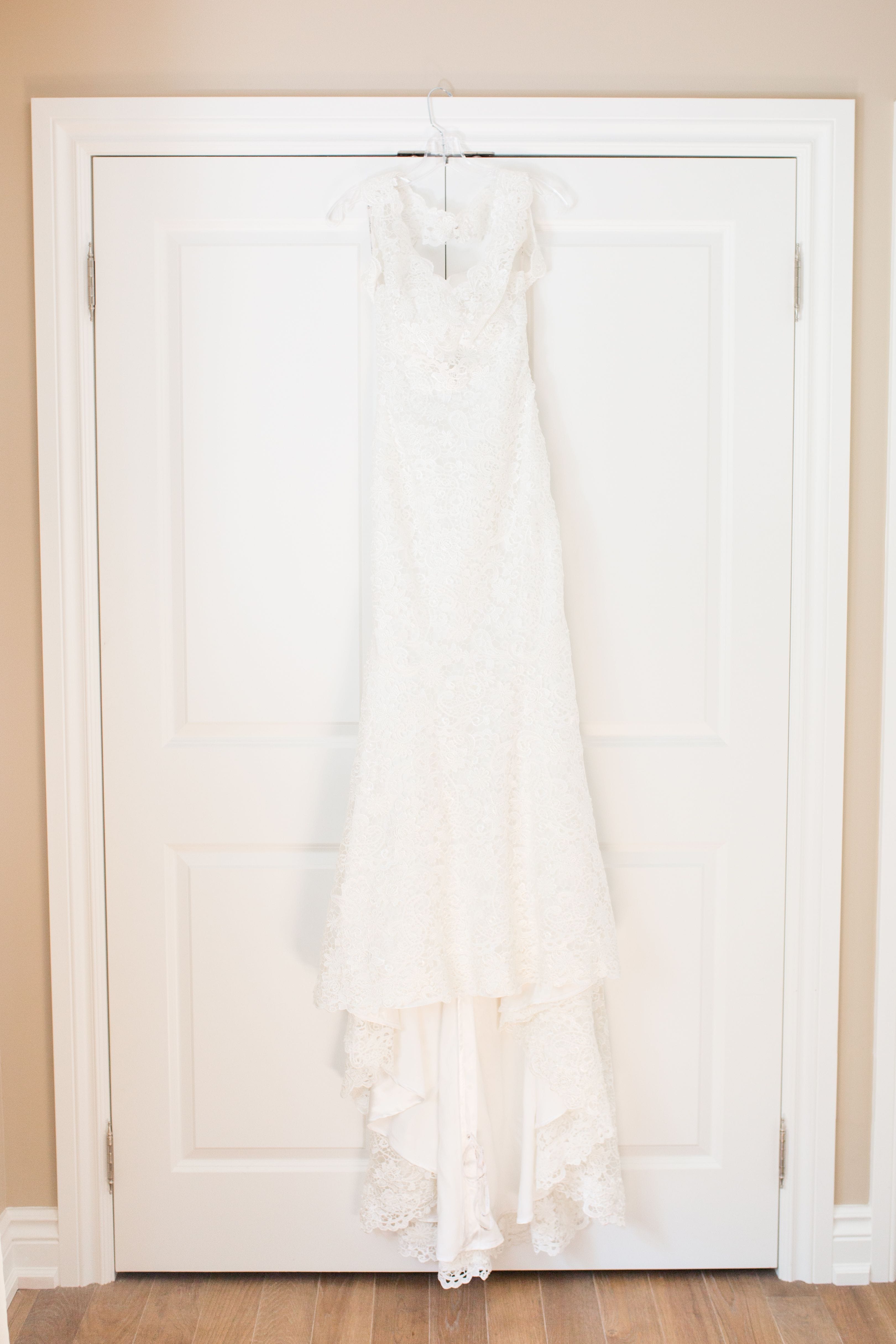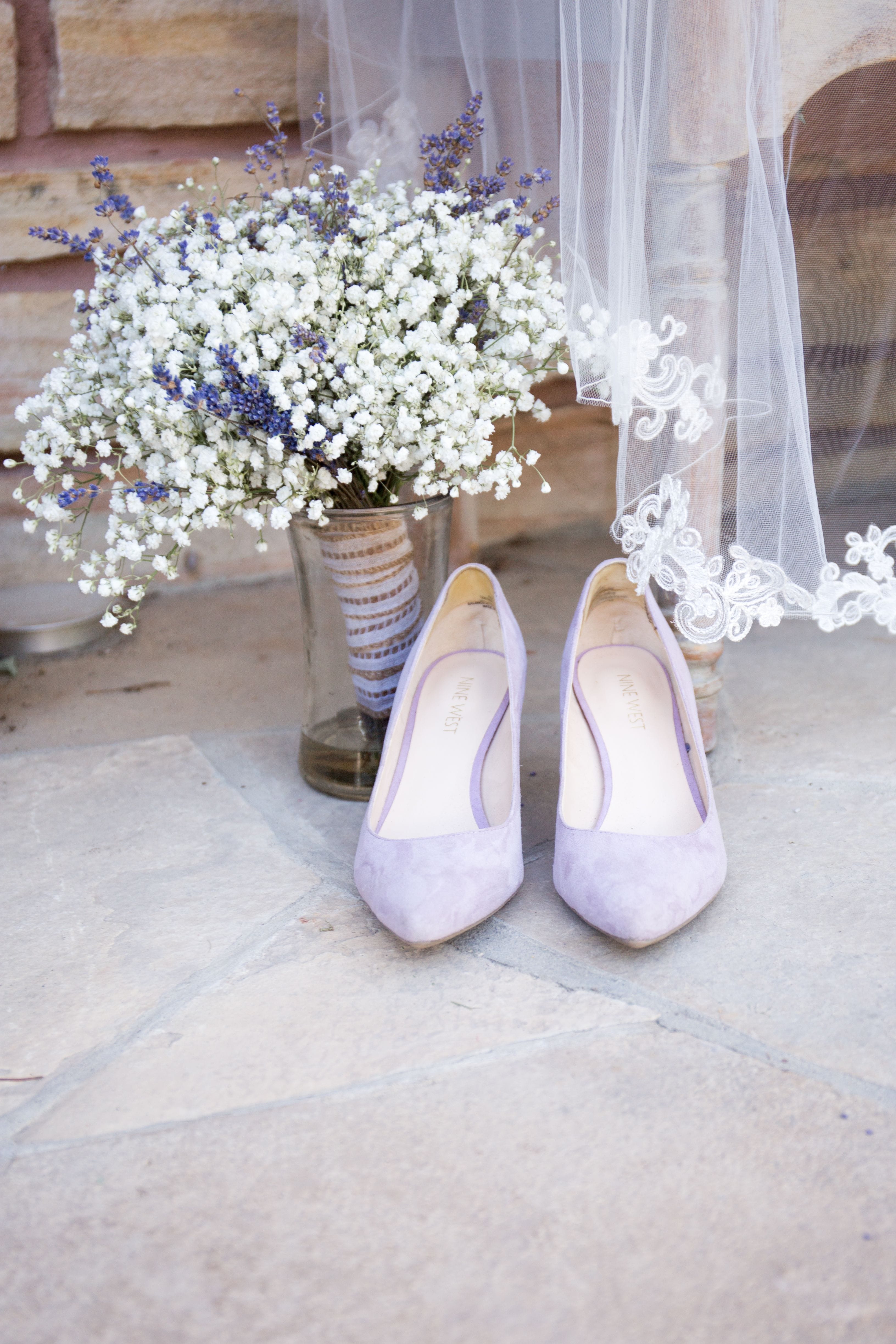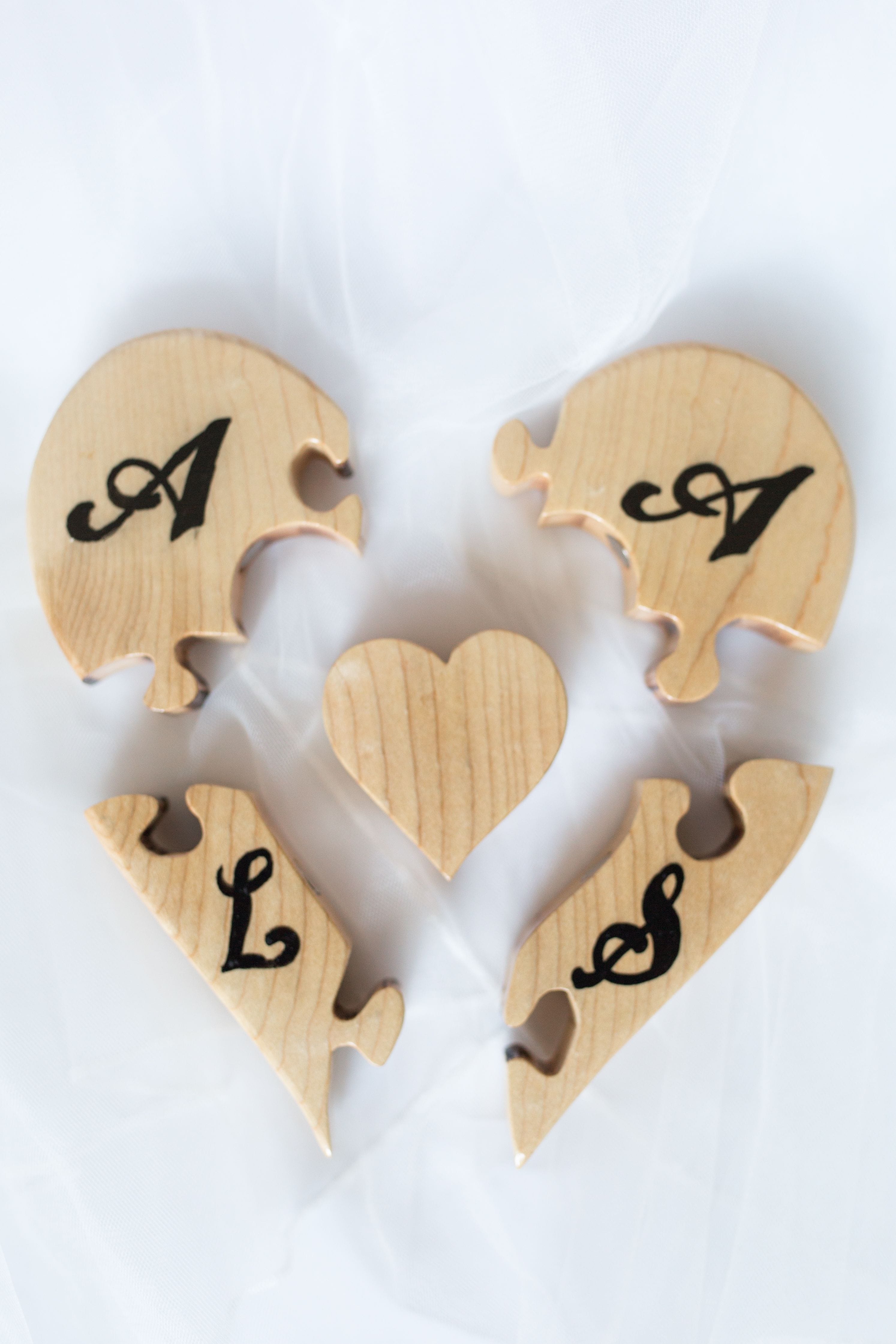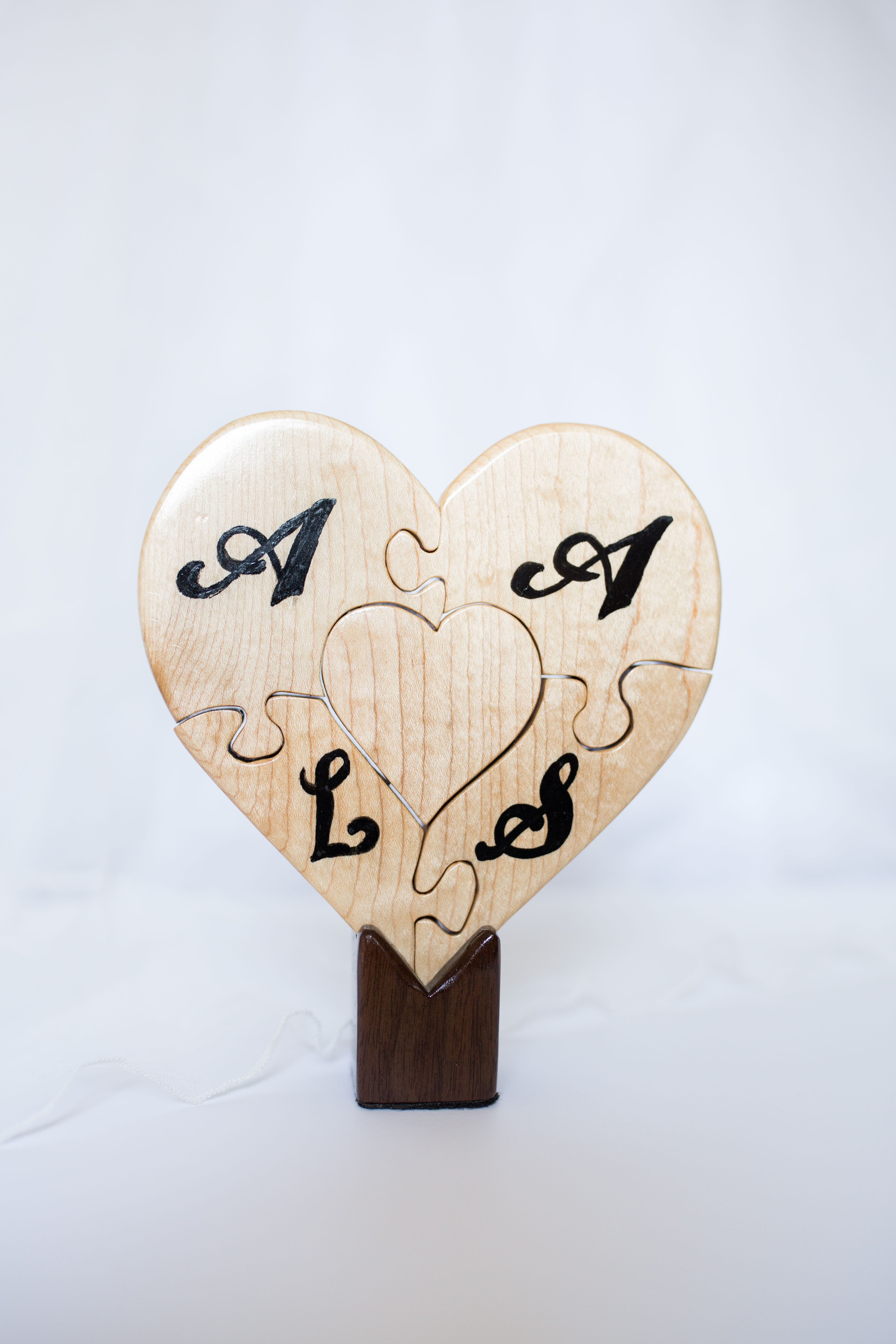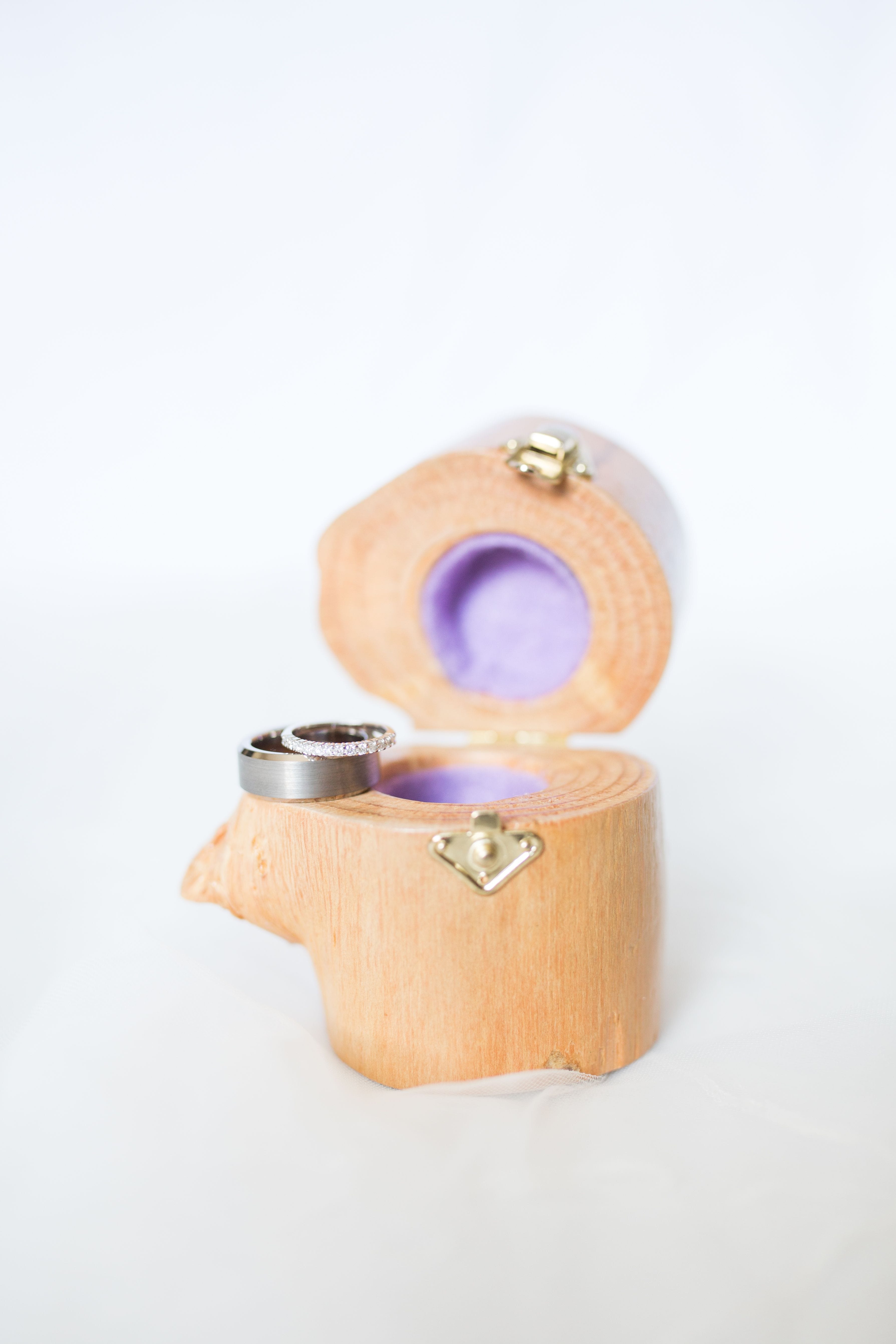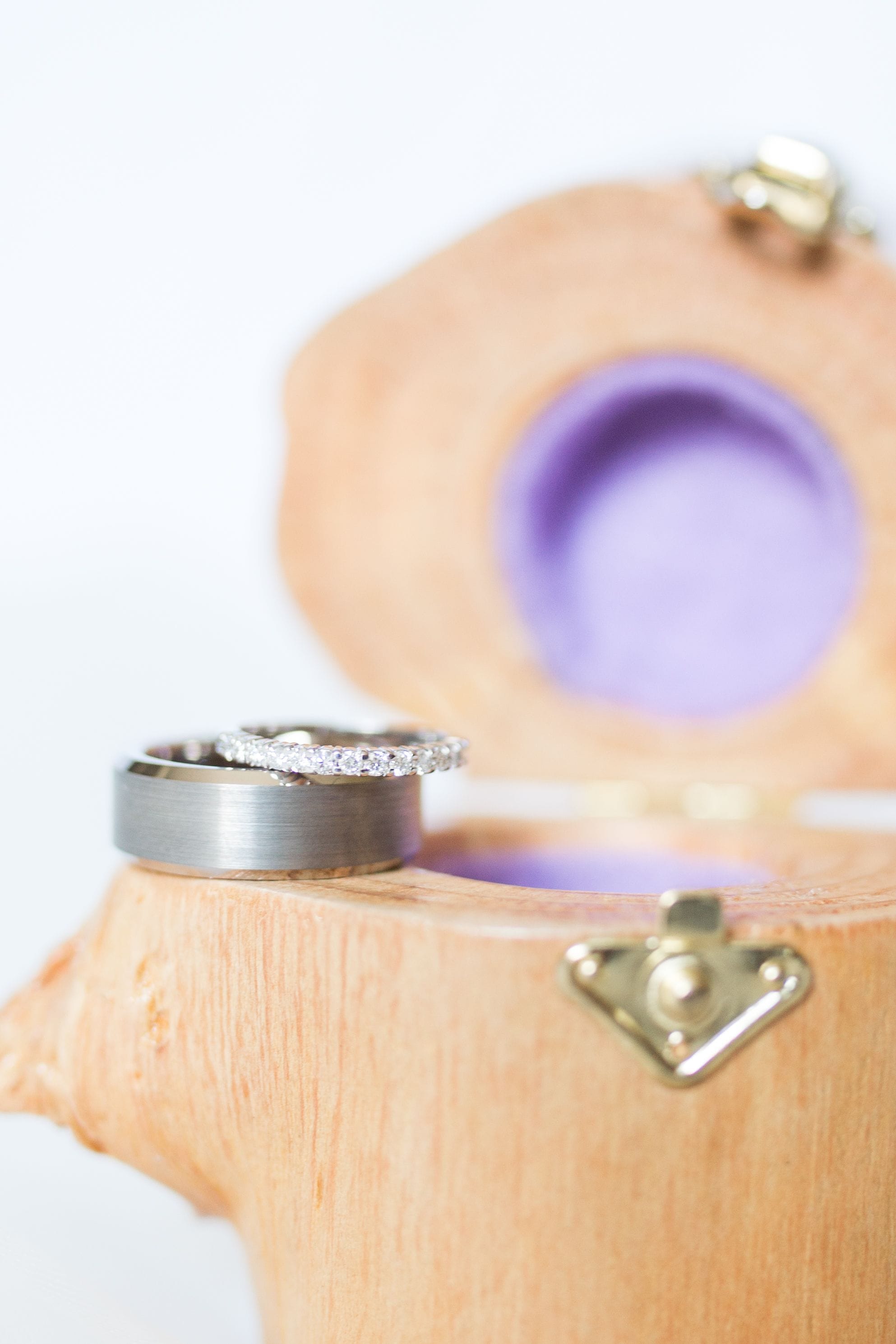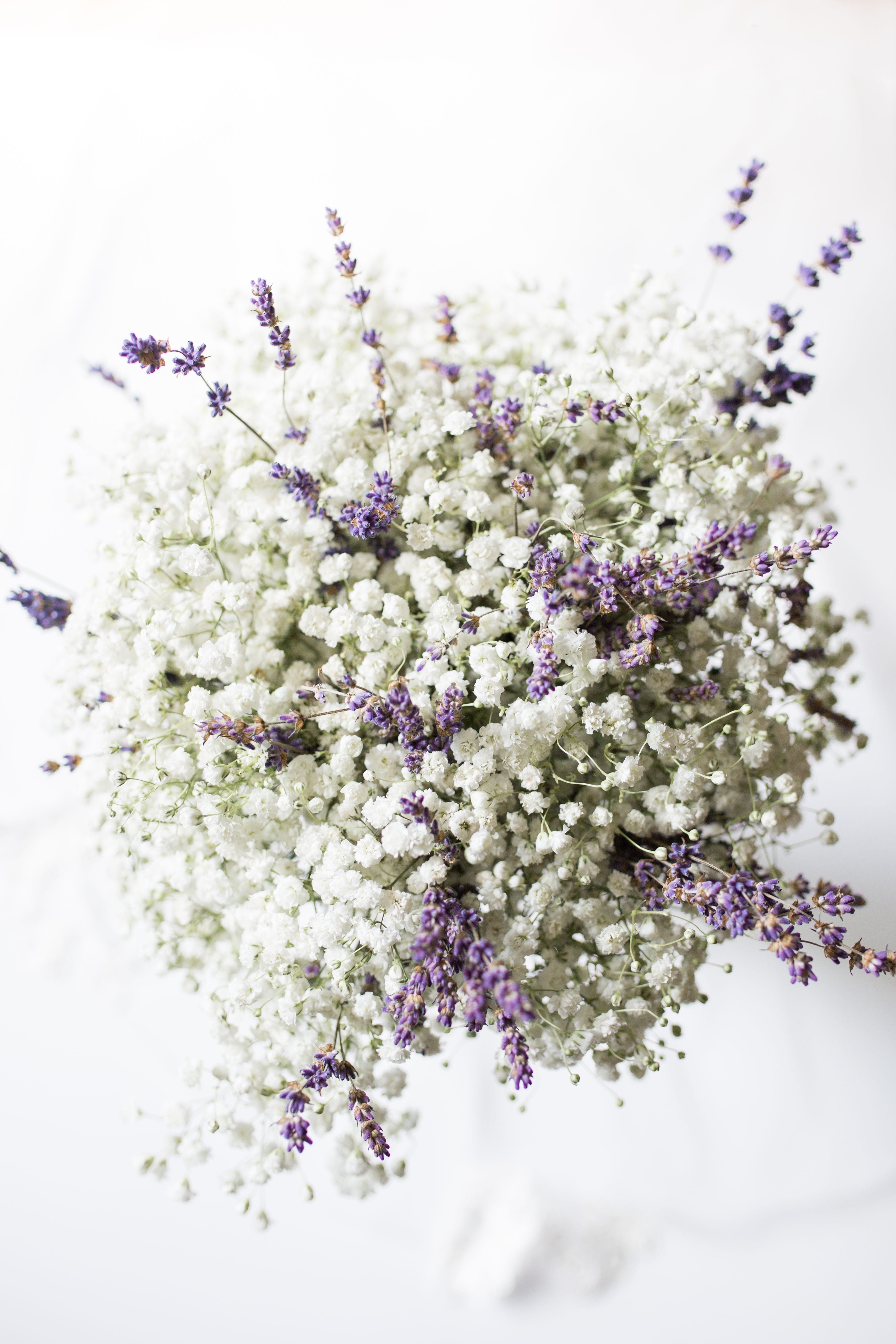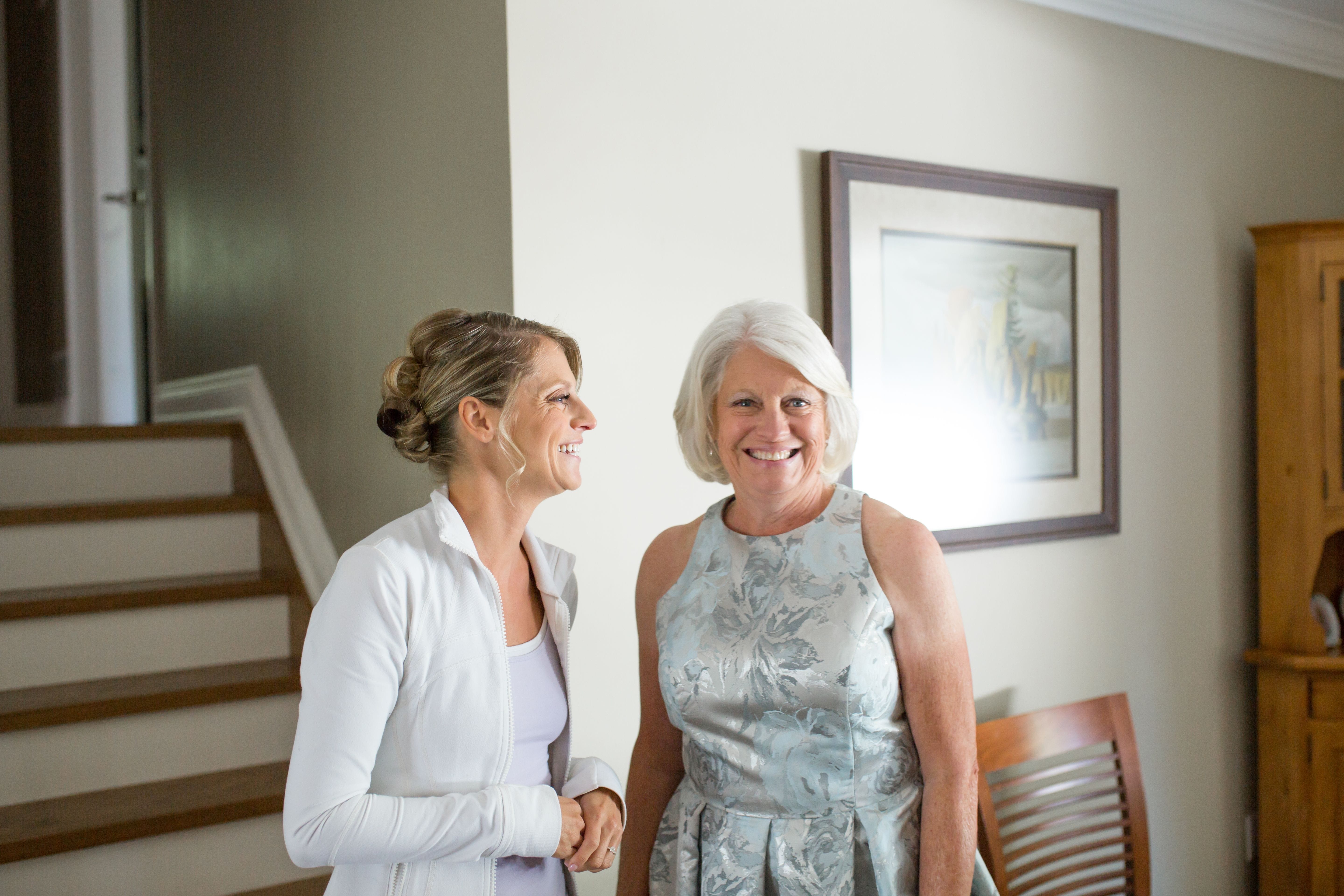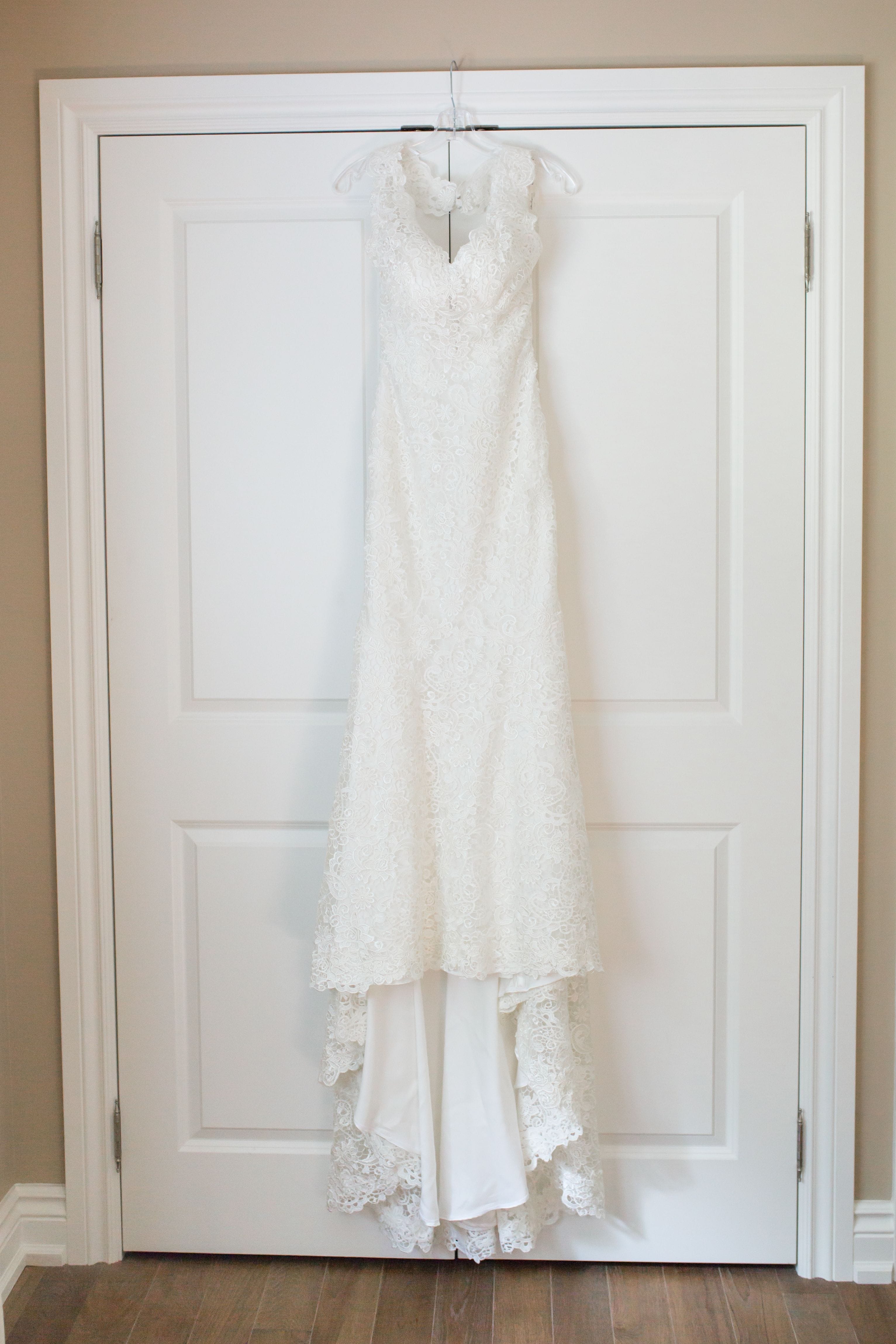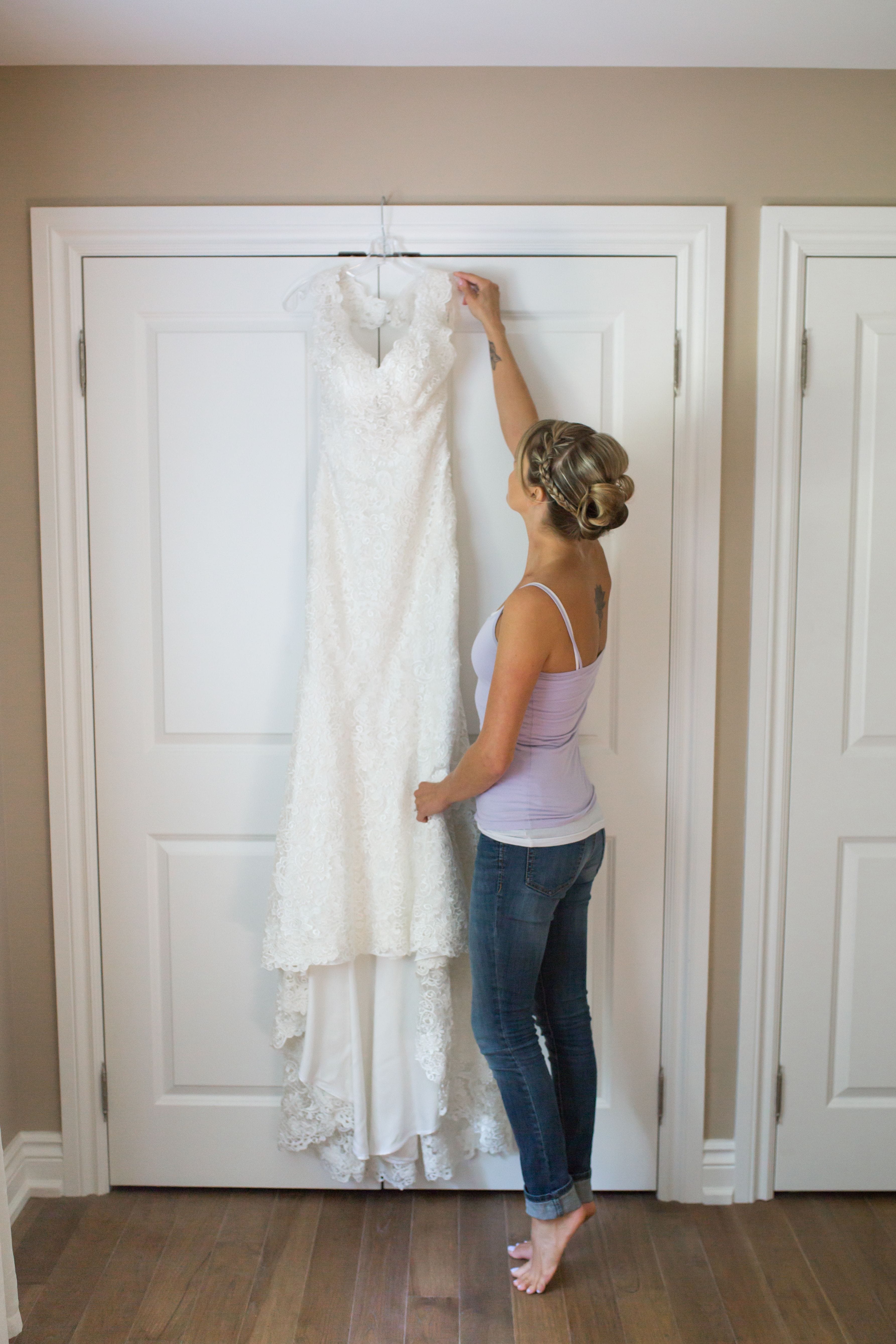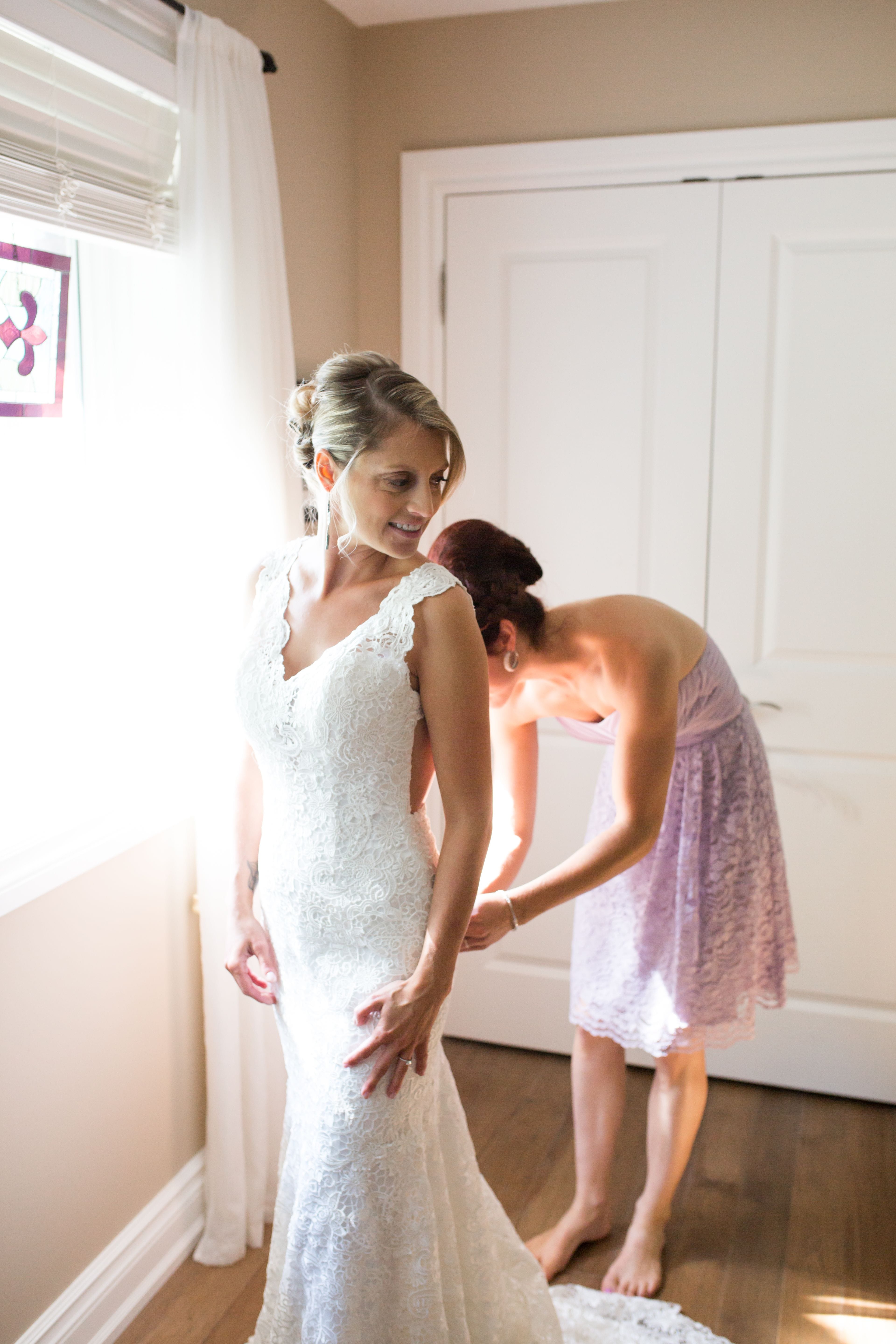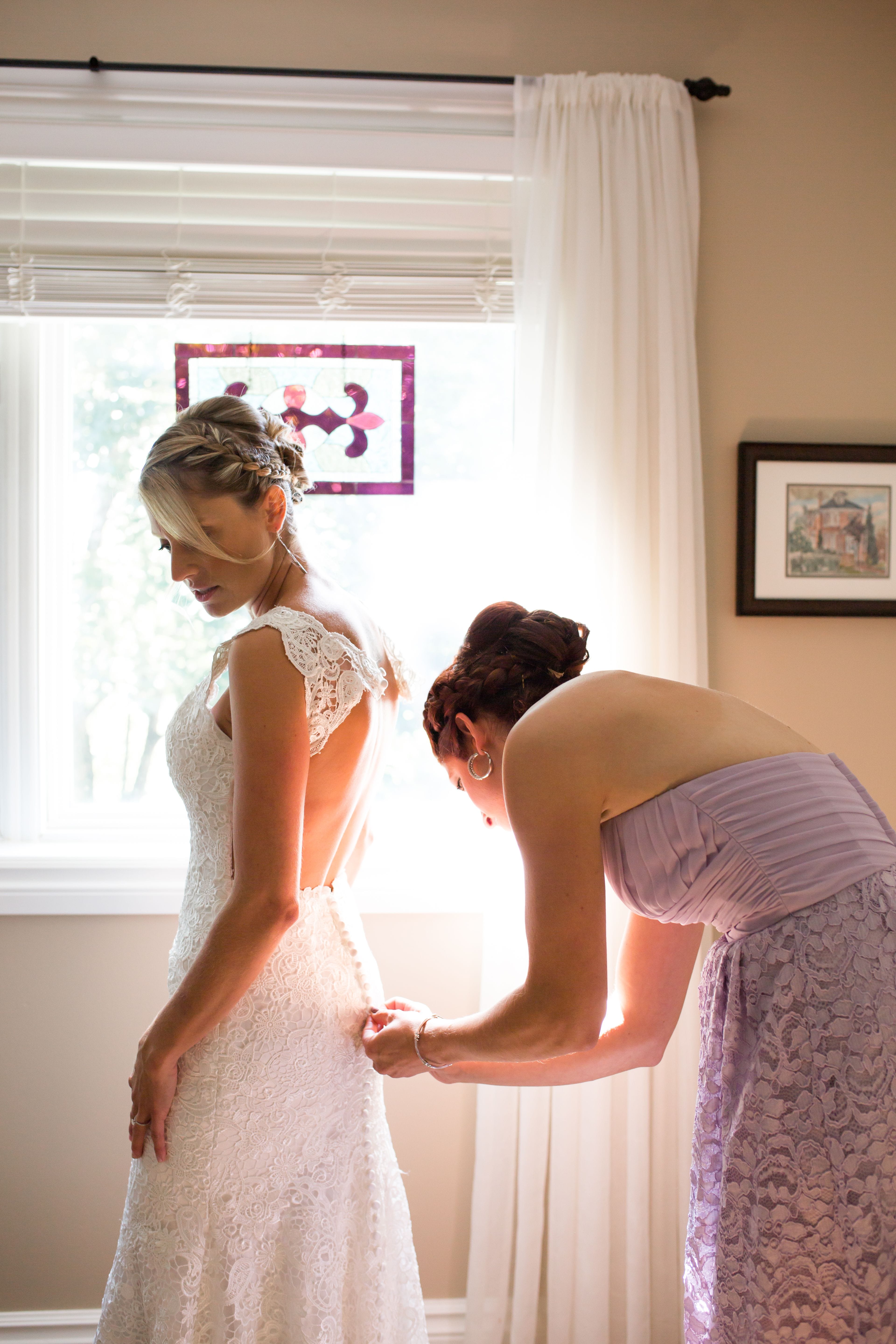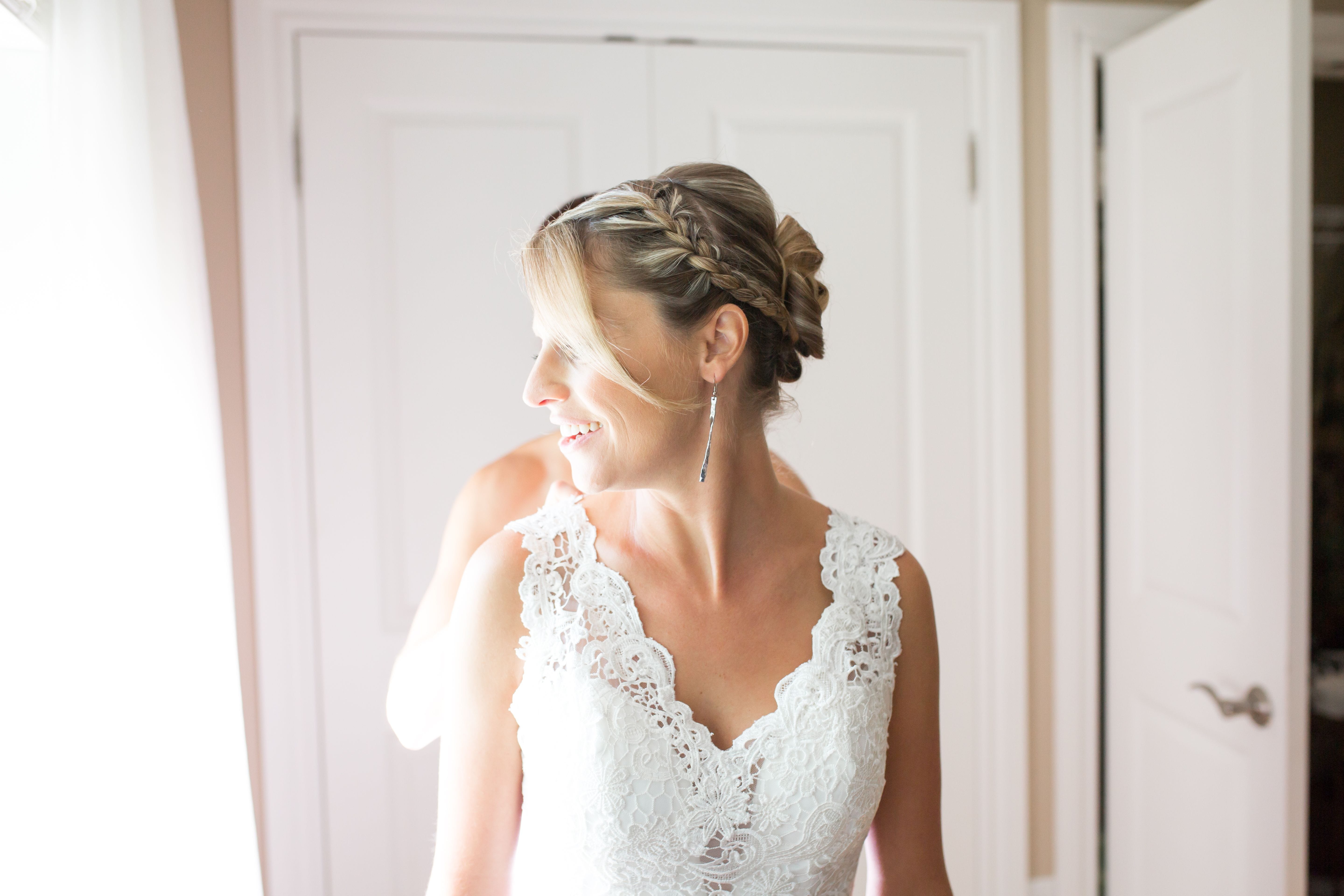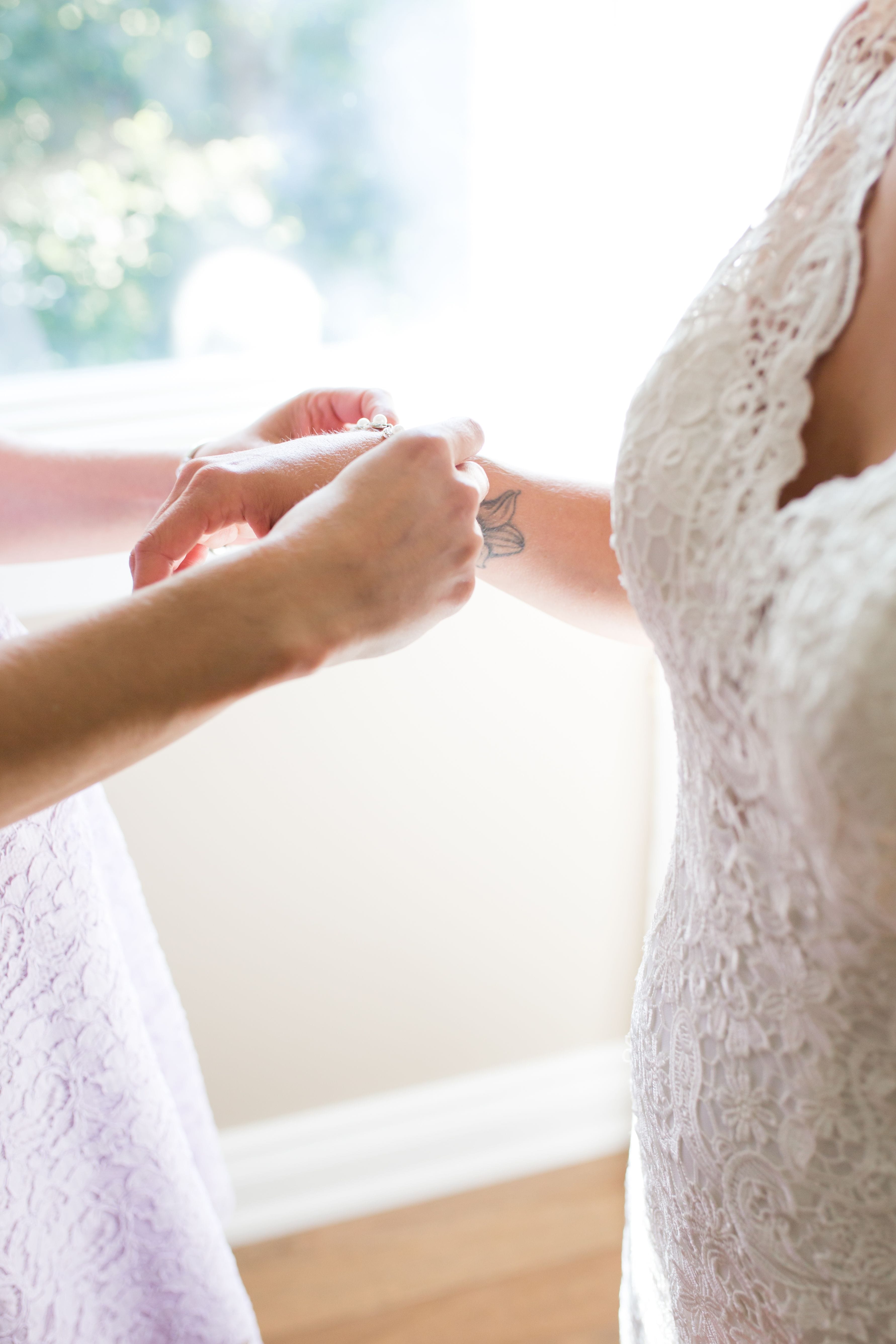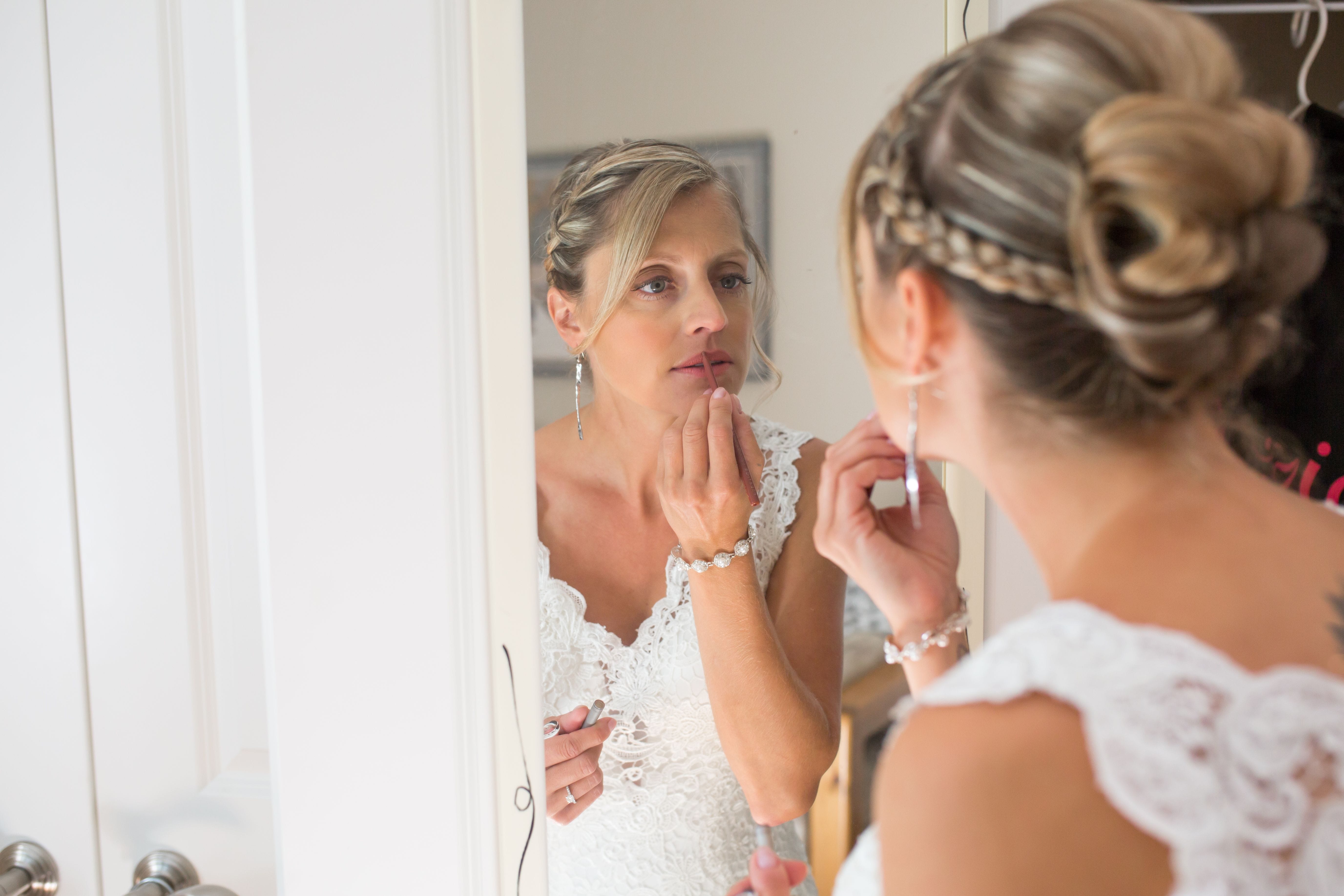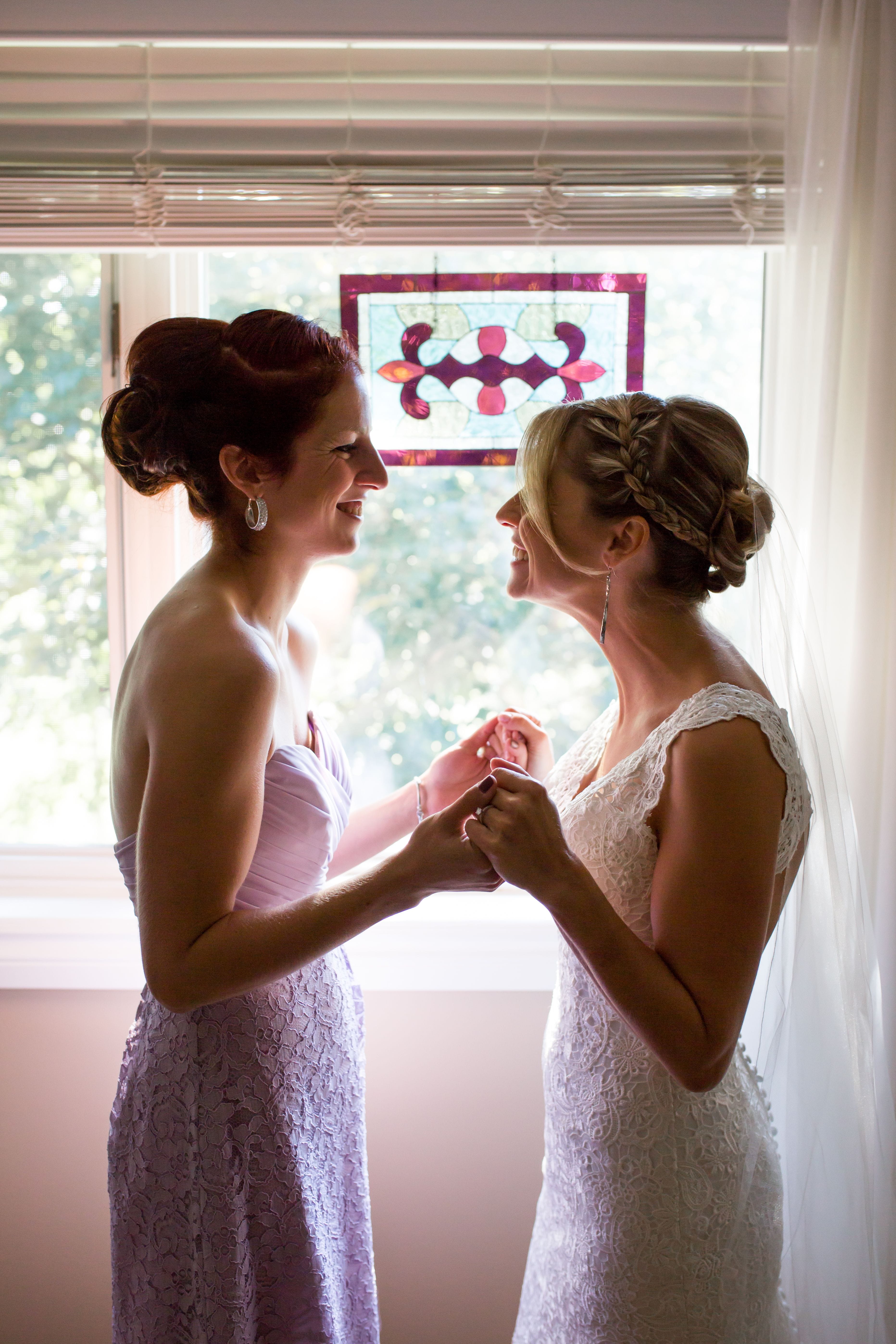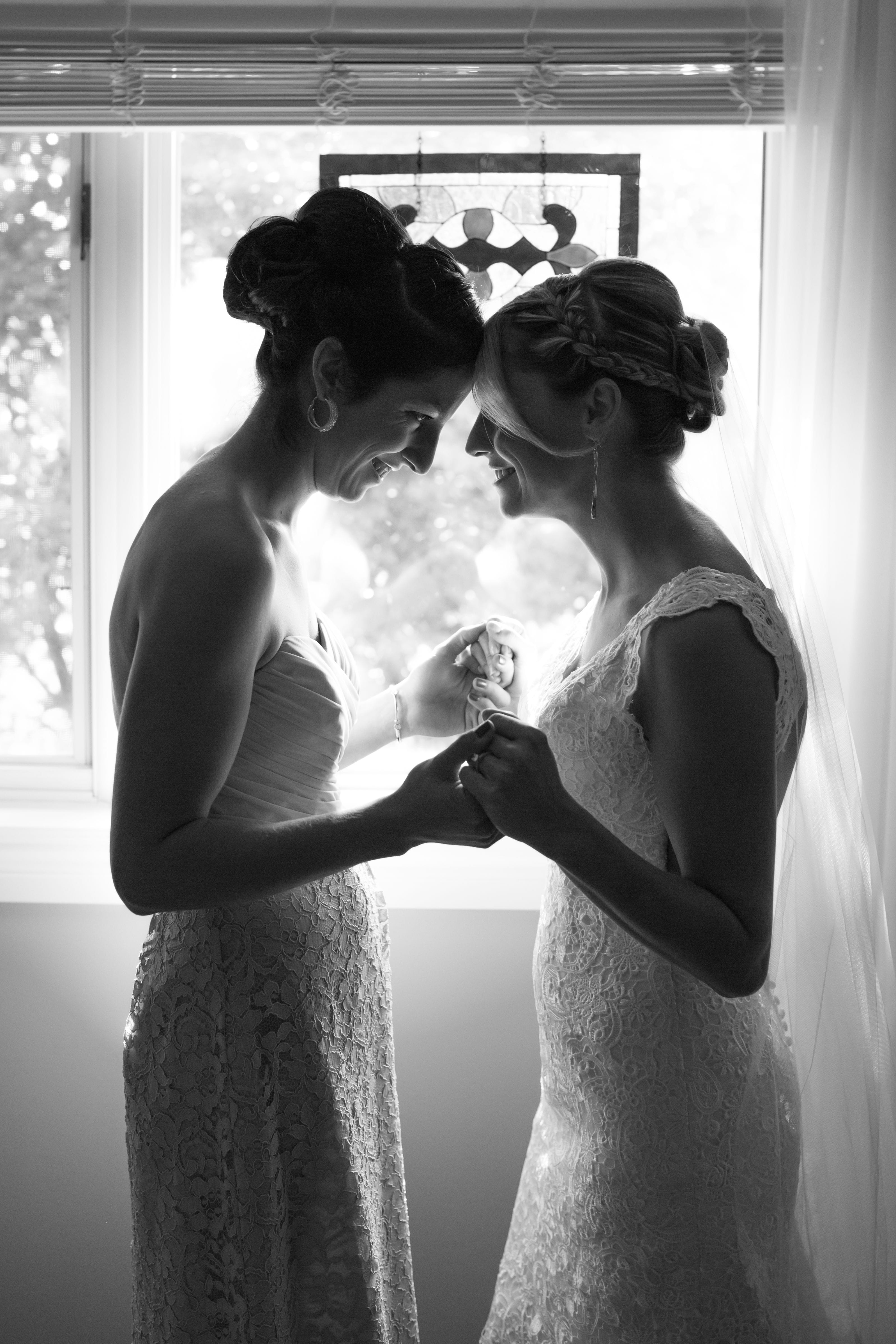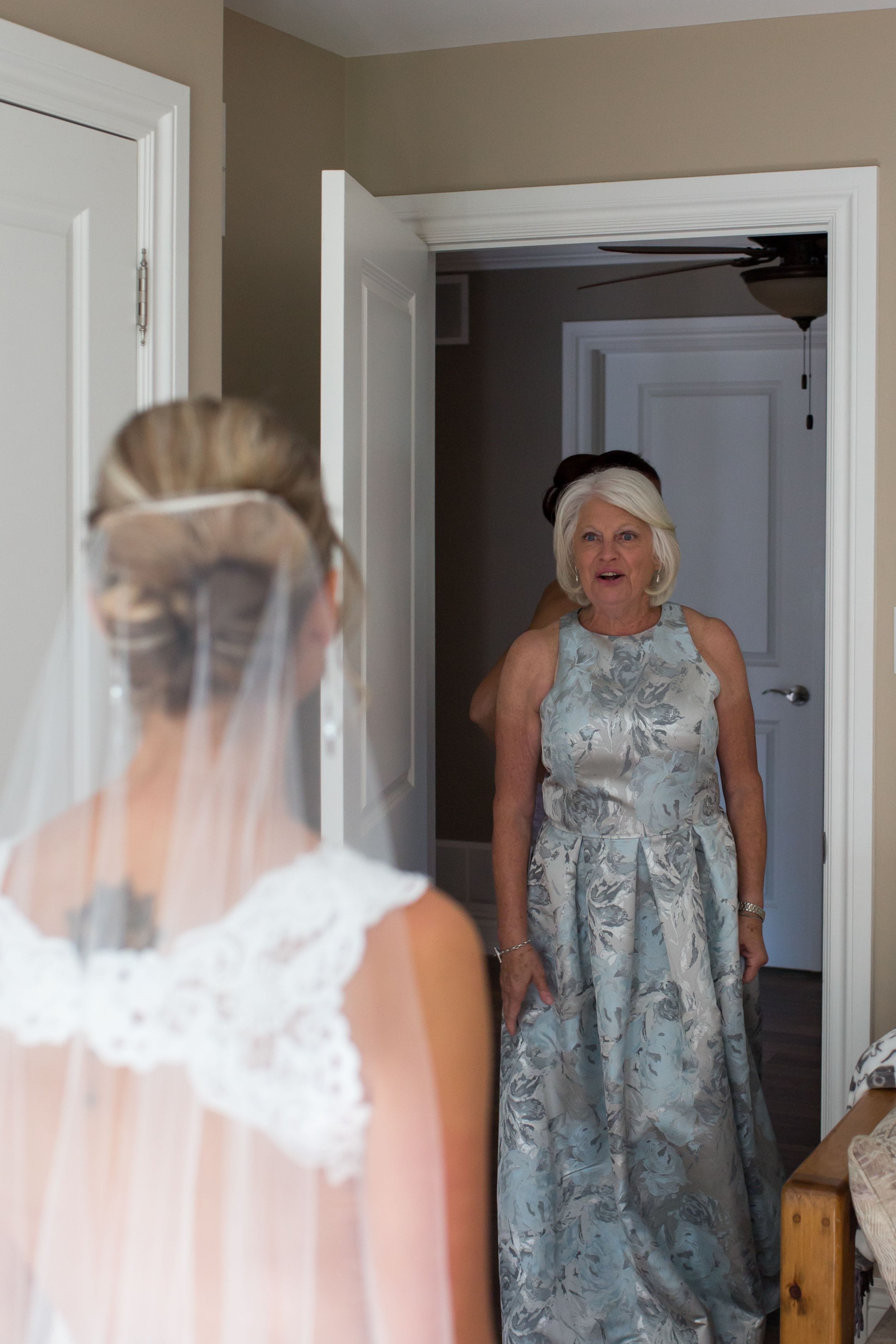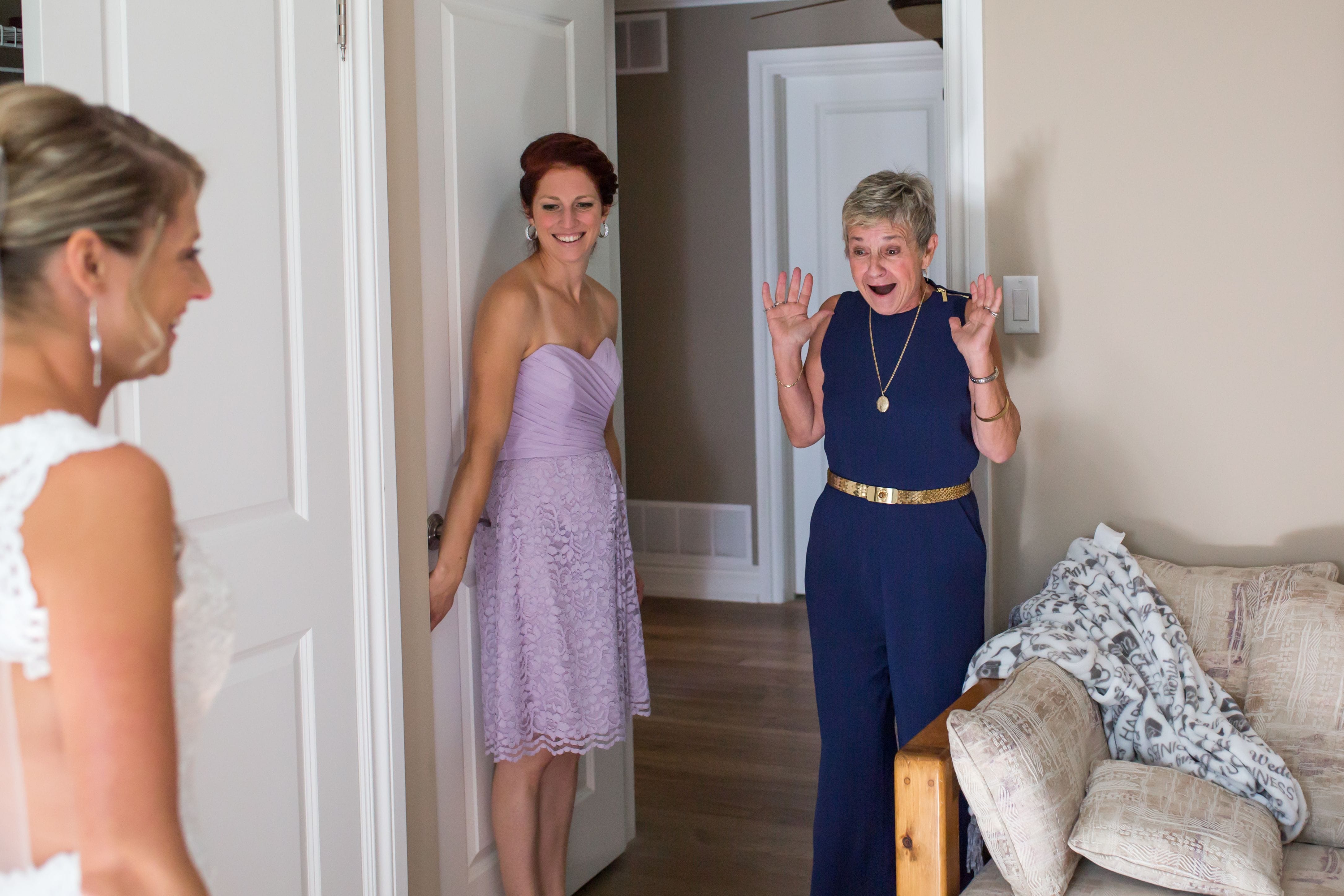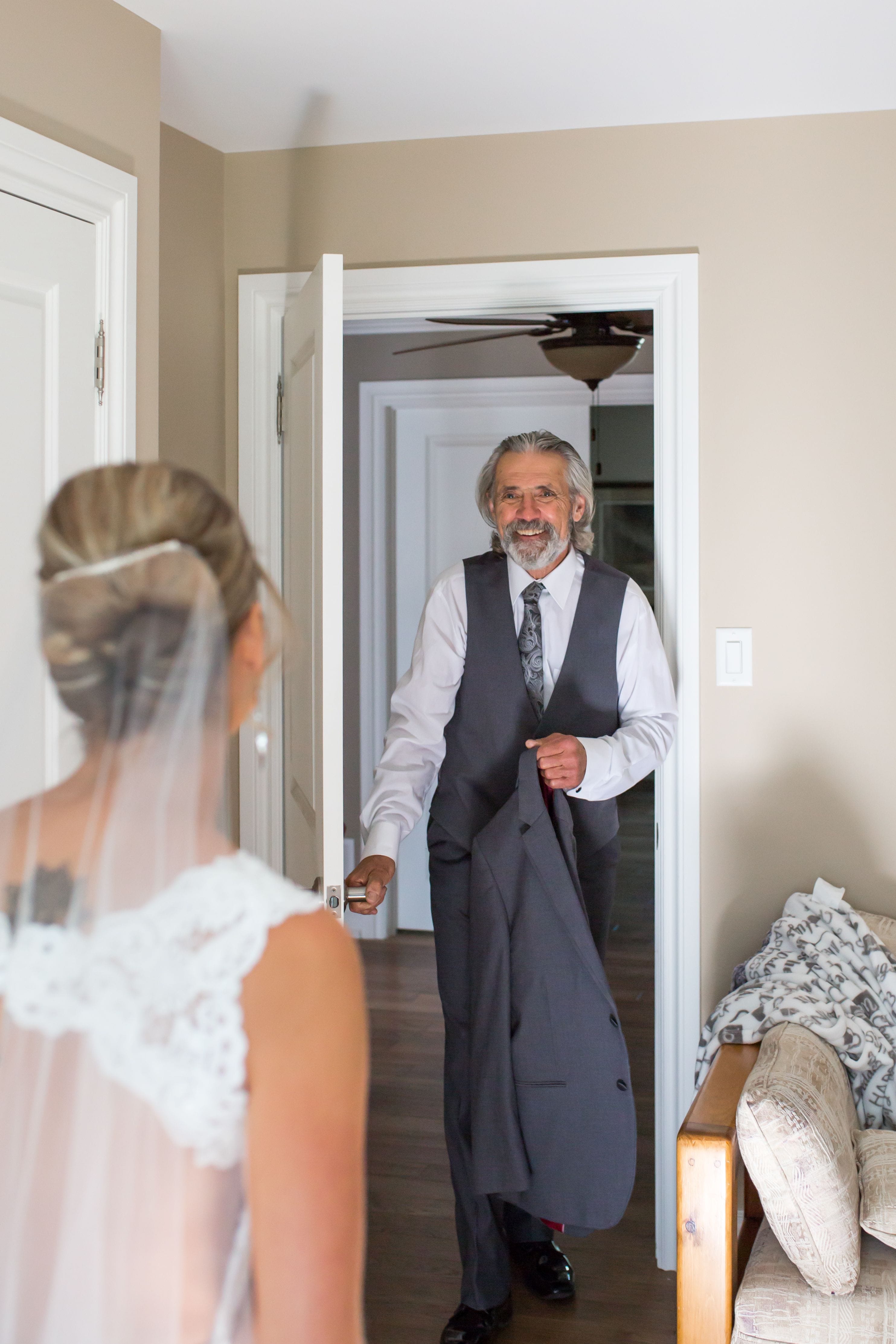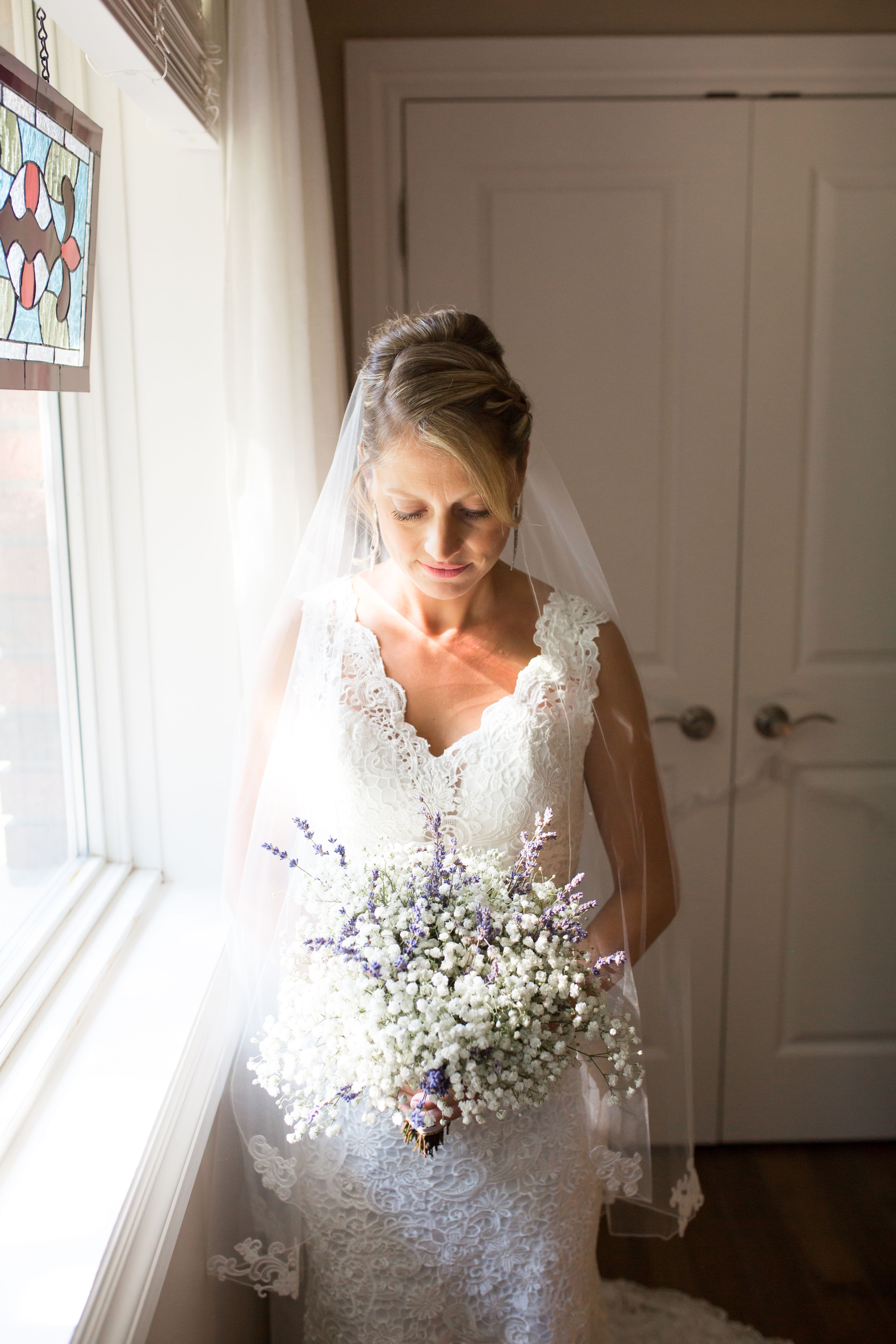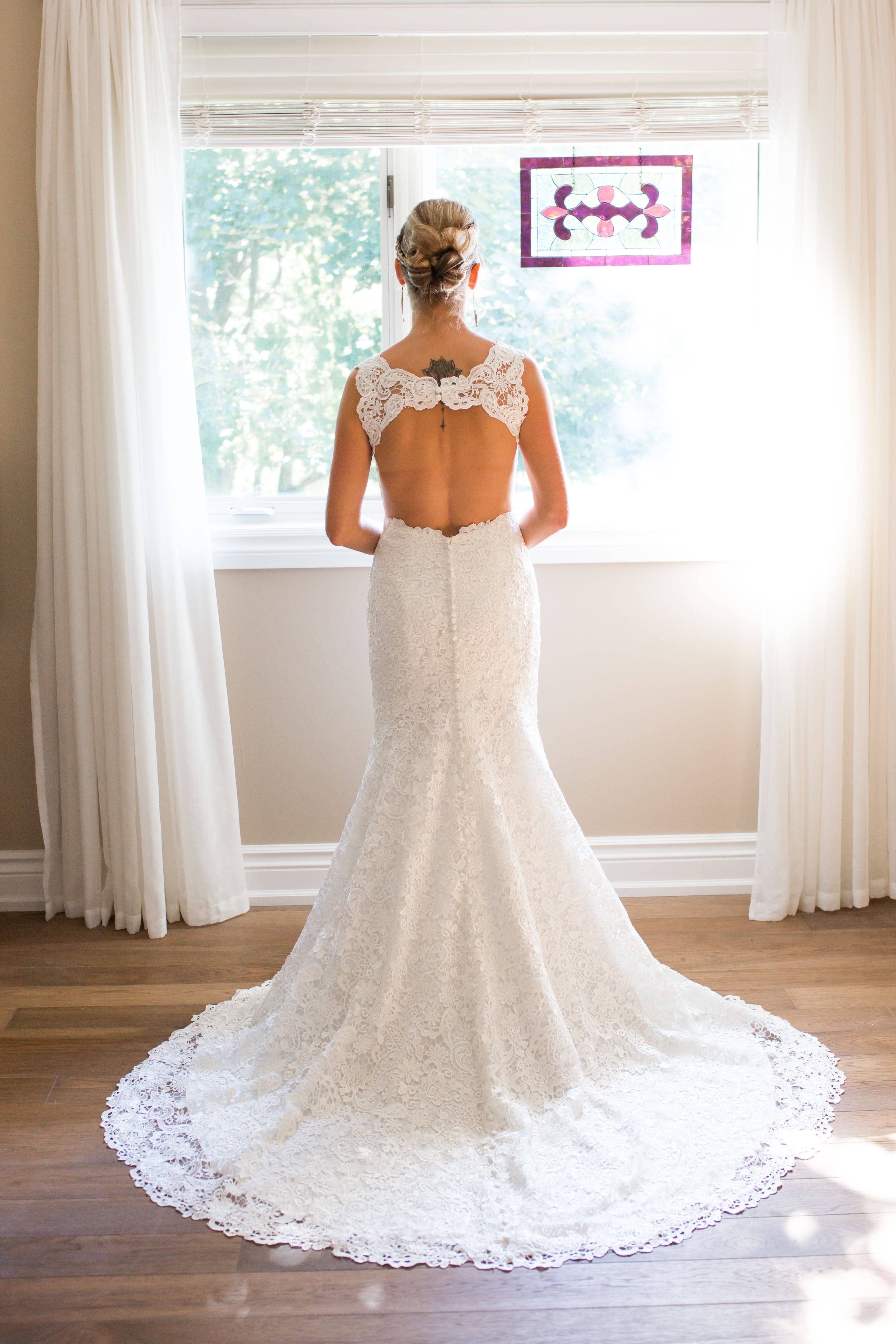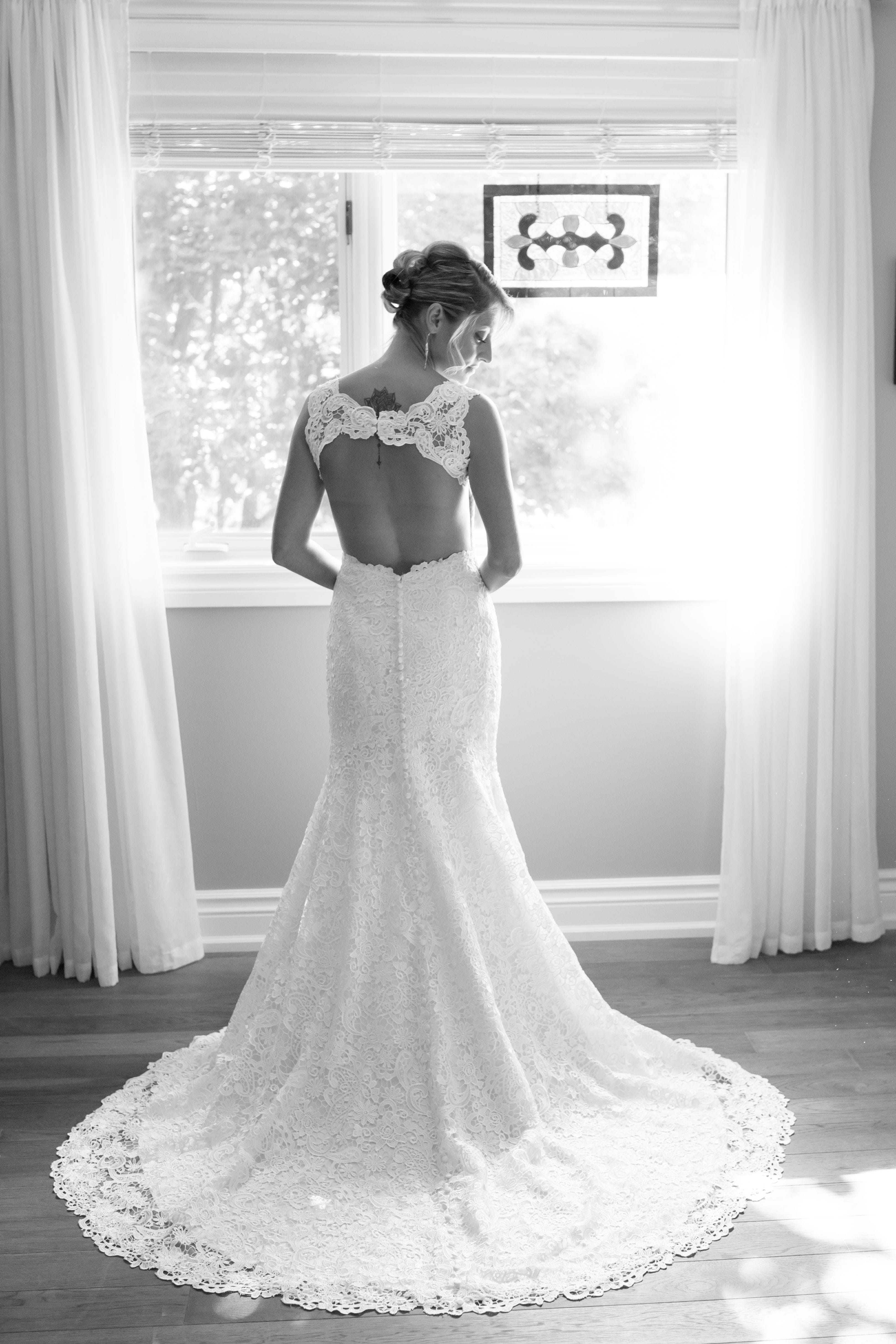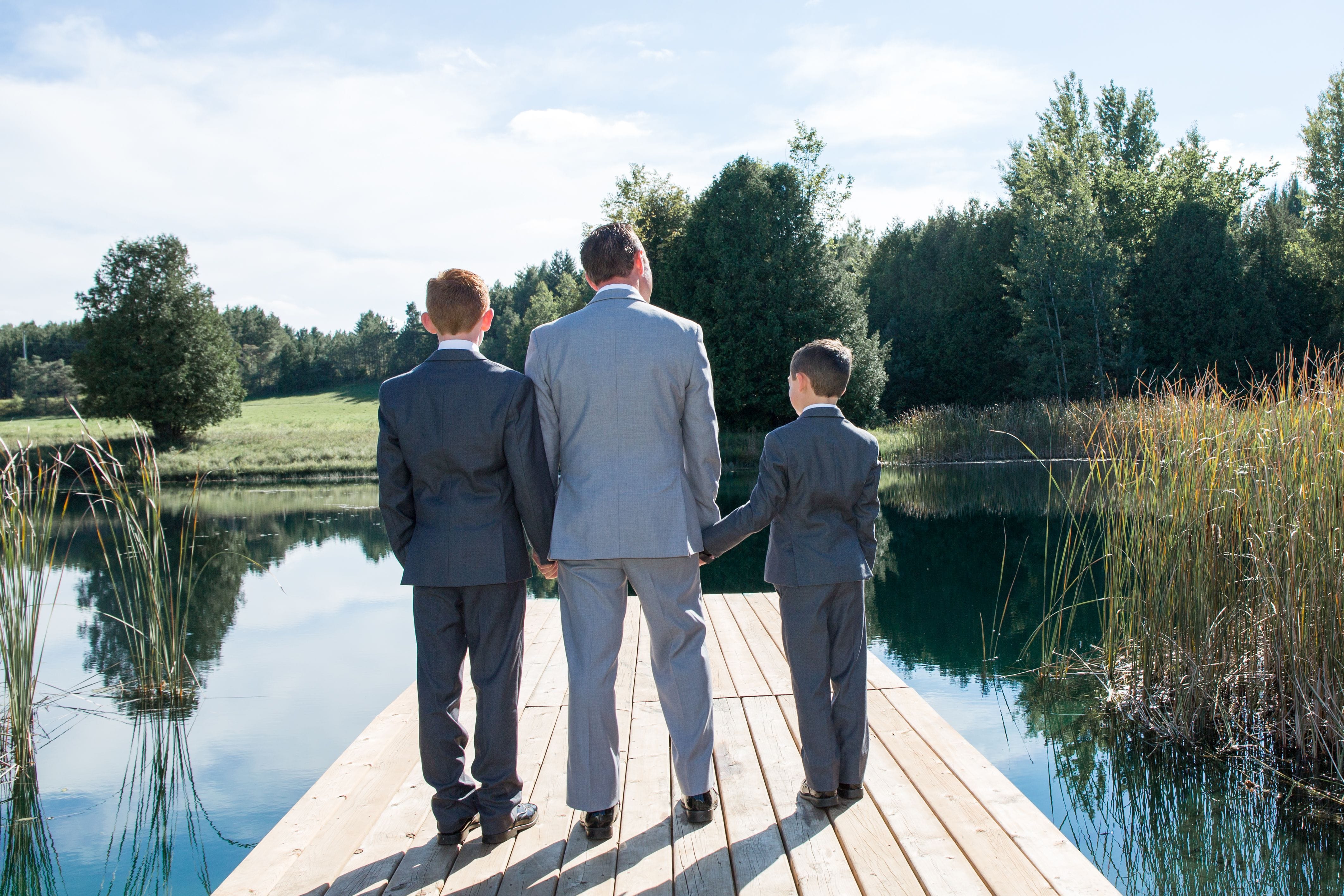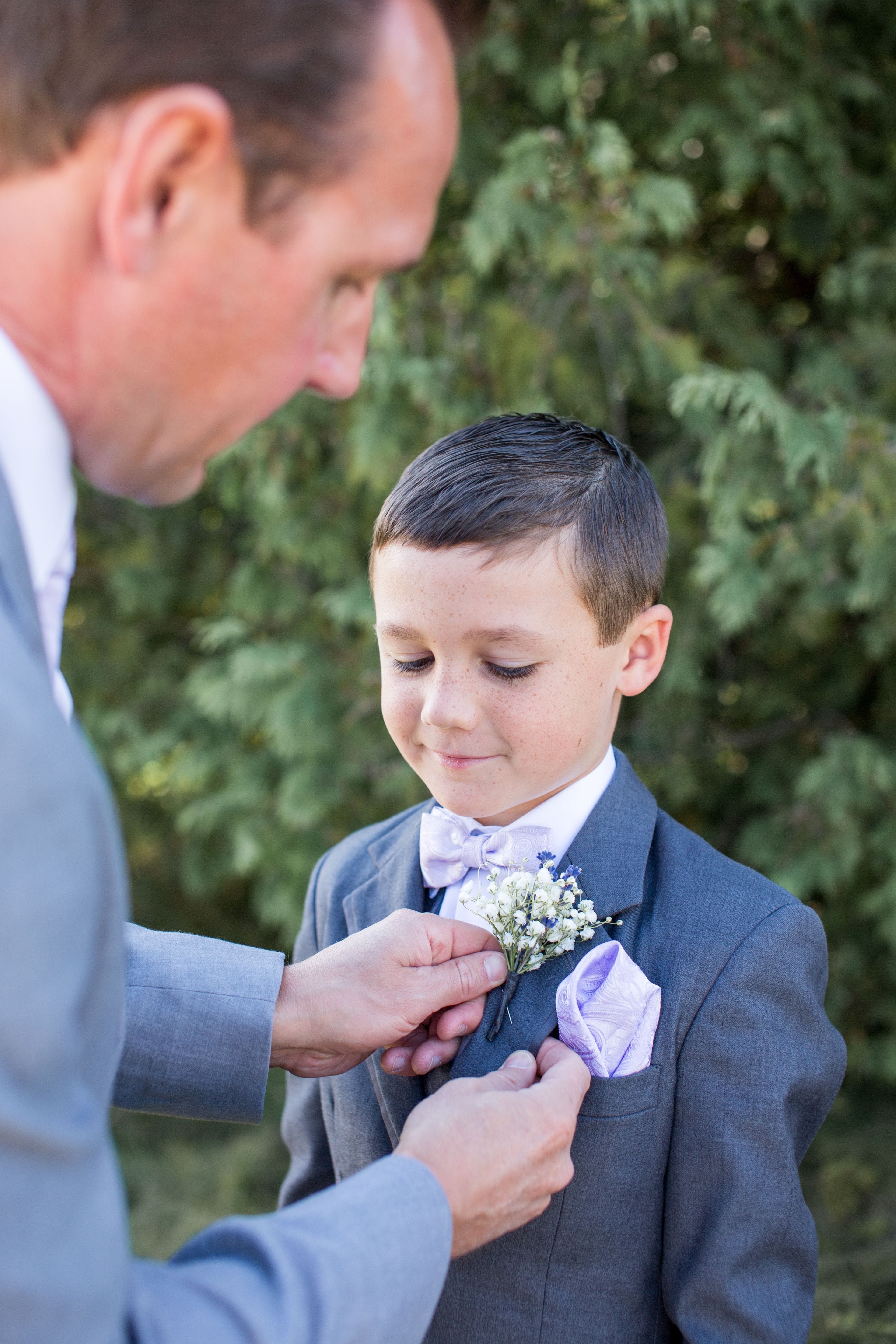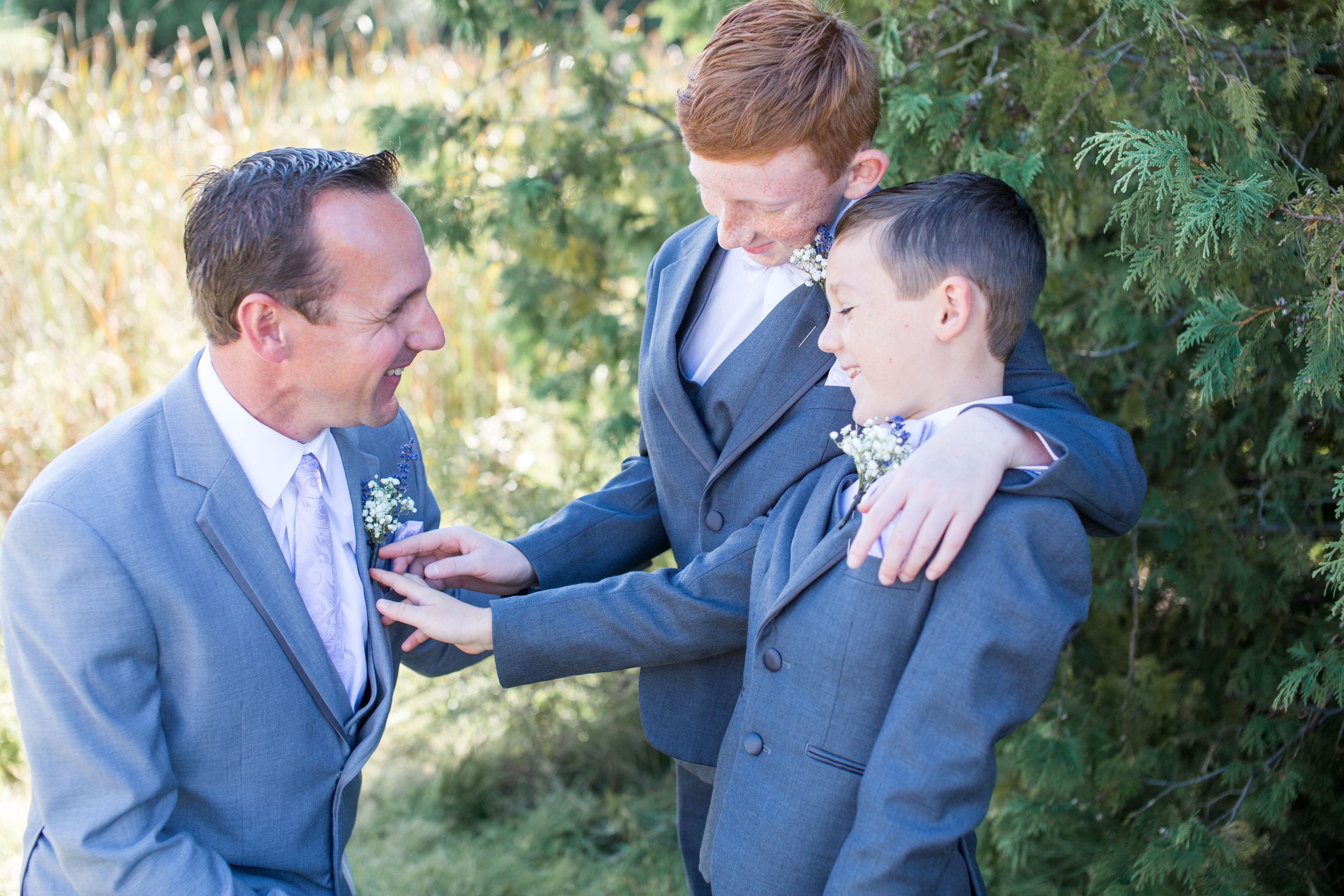 Their ceremony took place on the dock overlooking their pond and it was stunning! Andrew's sons, Lucas and Sam, looked on as their blended family came together.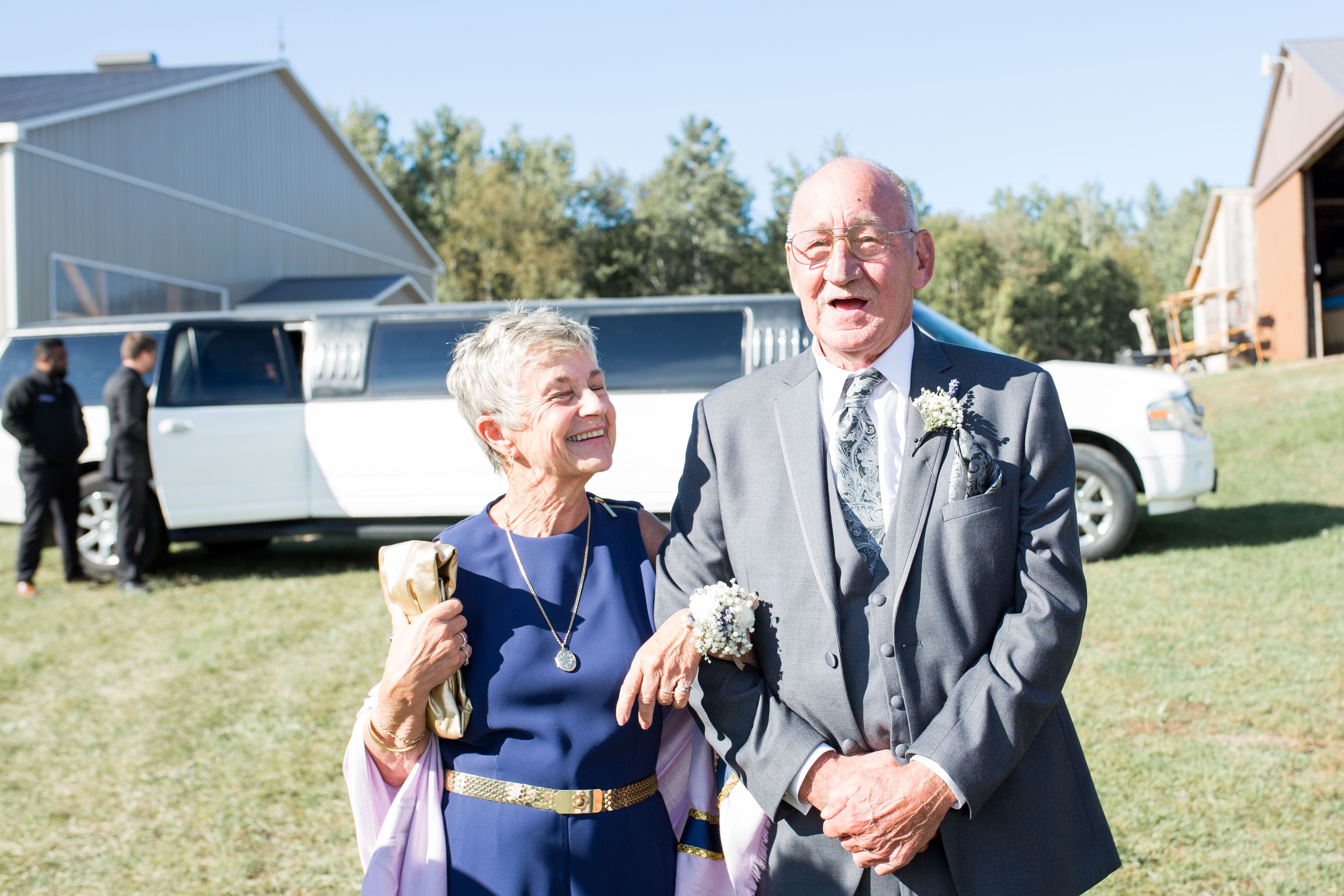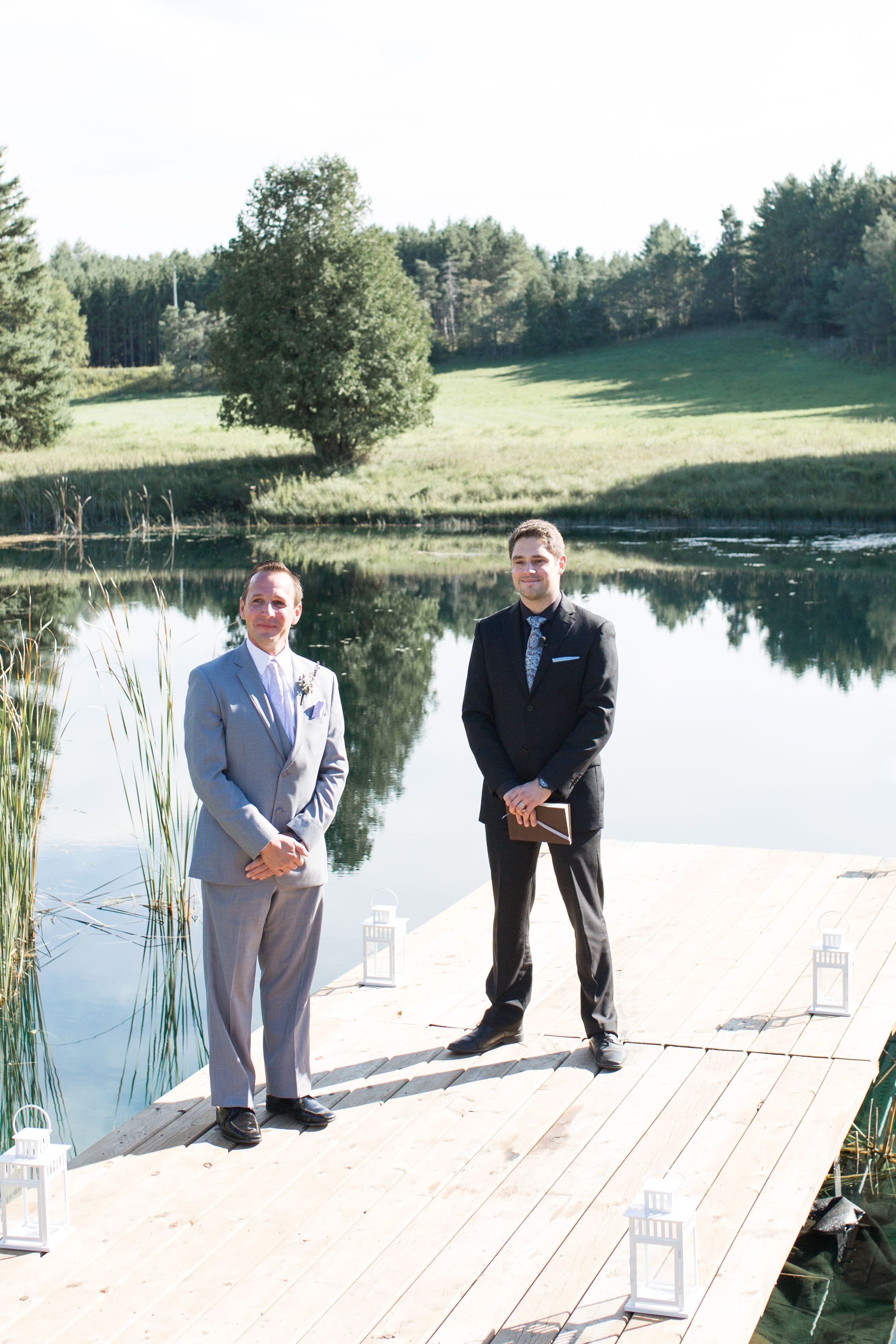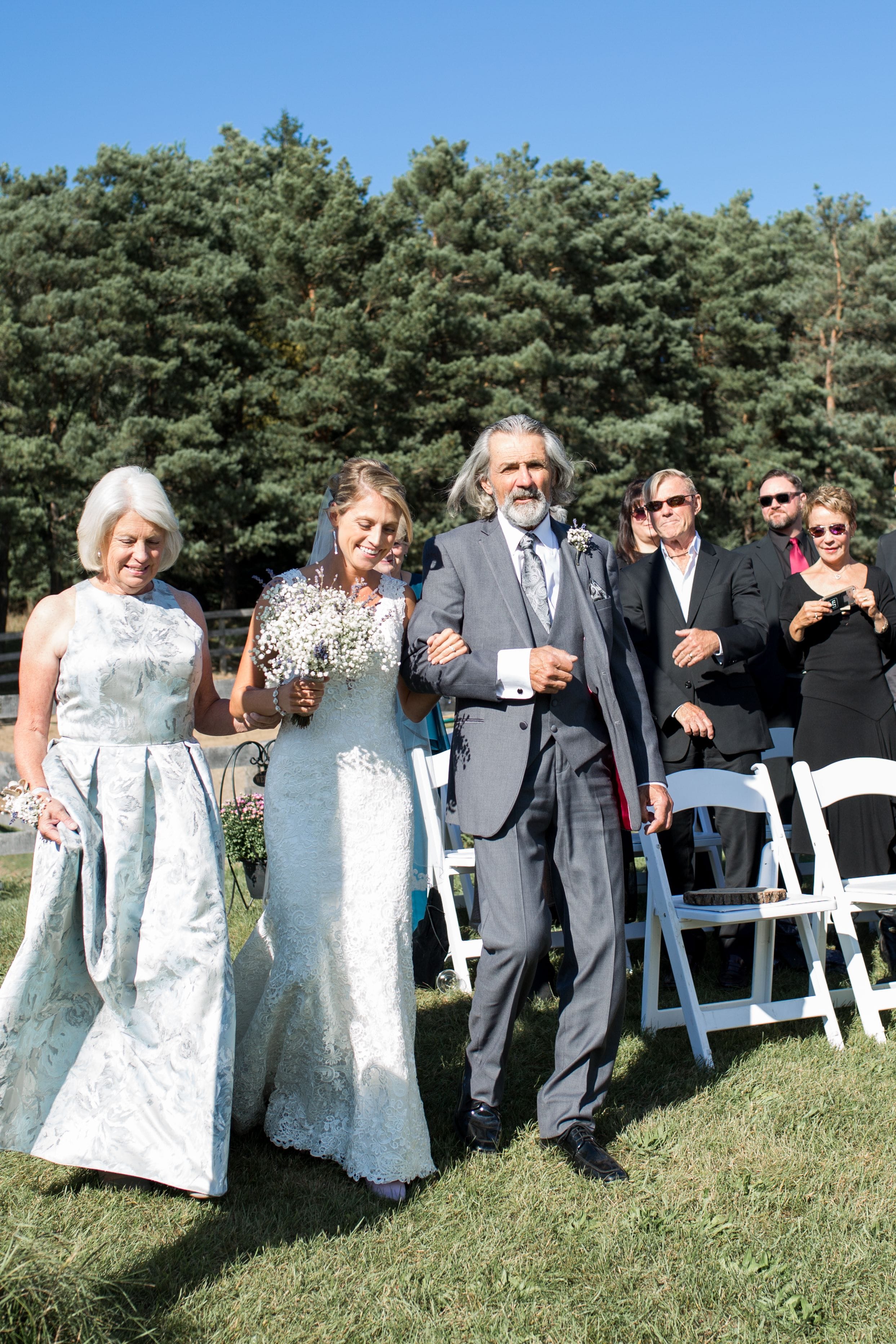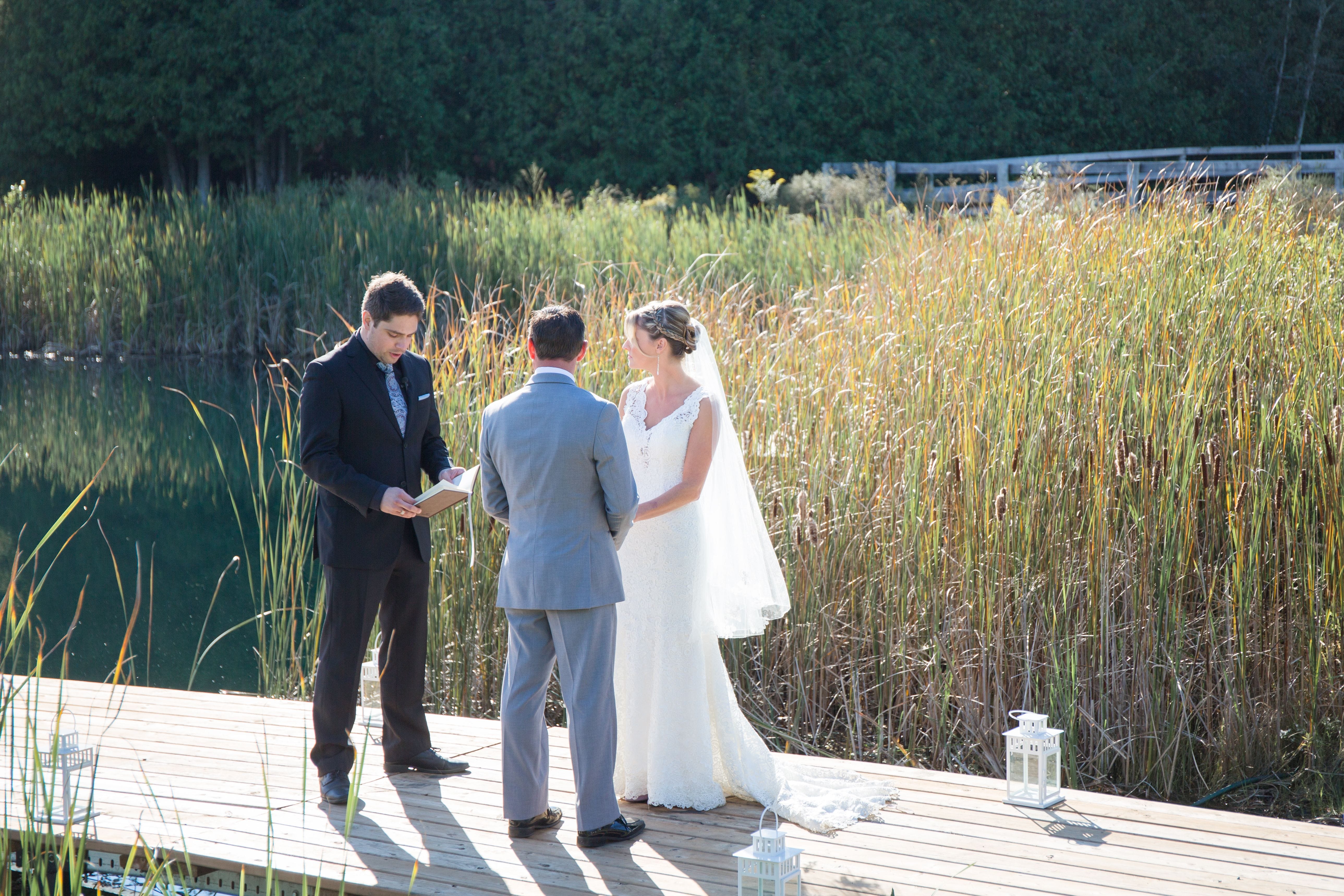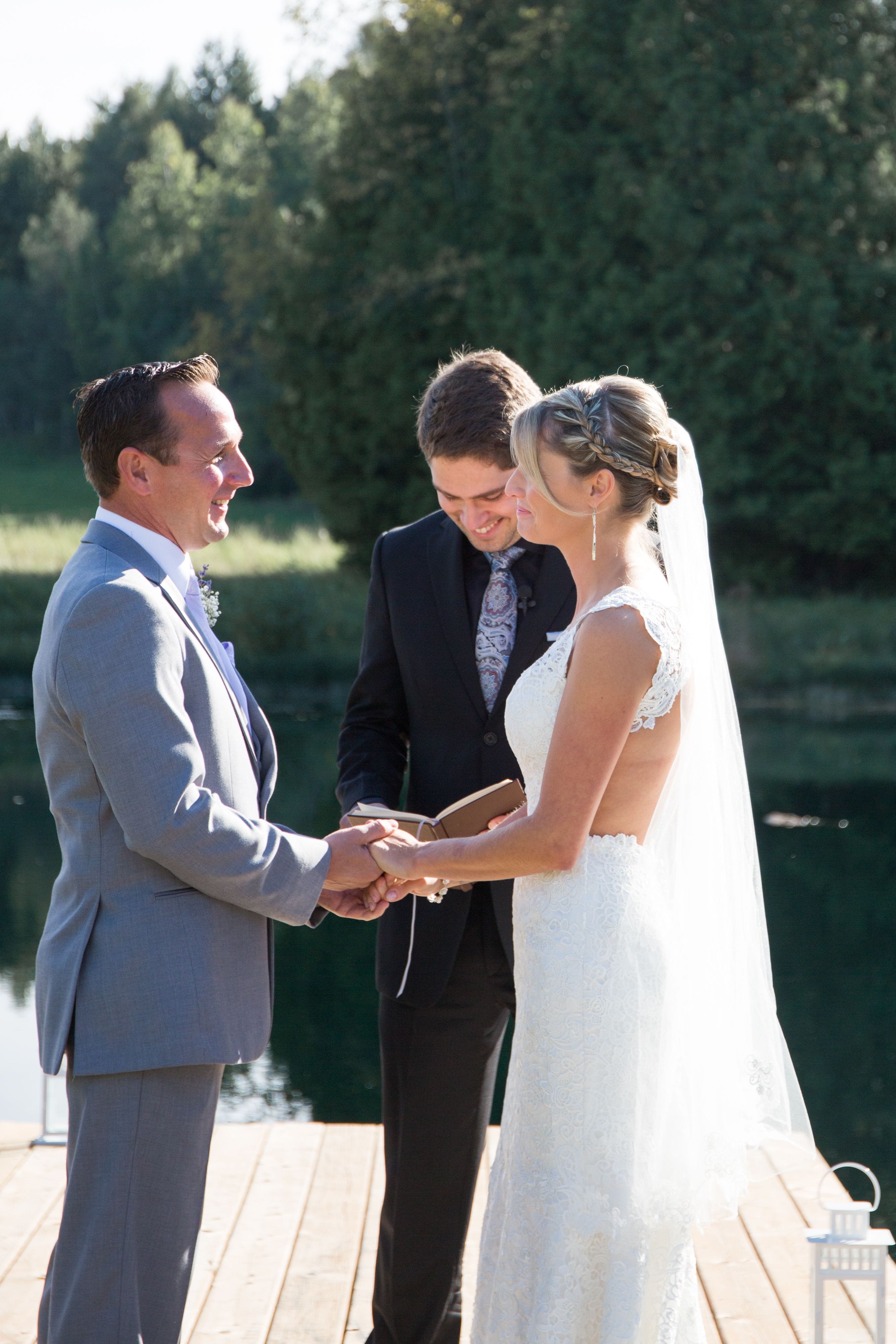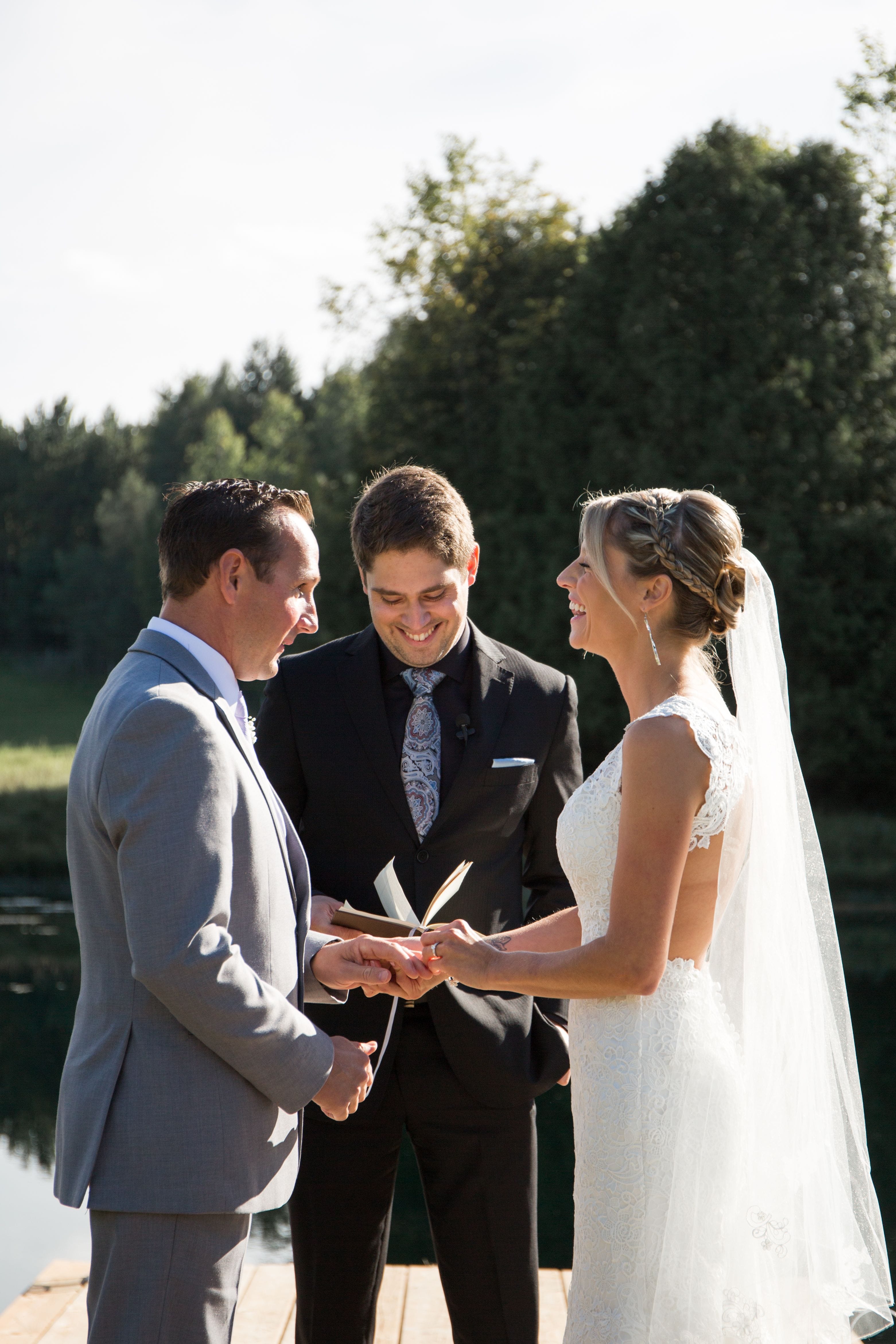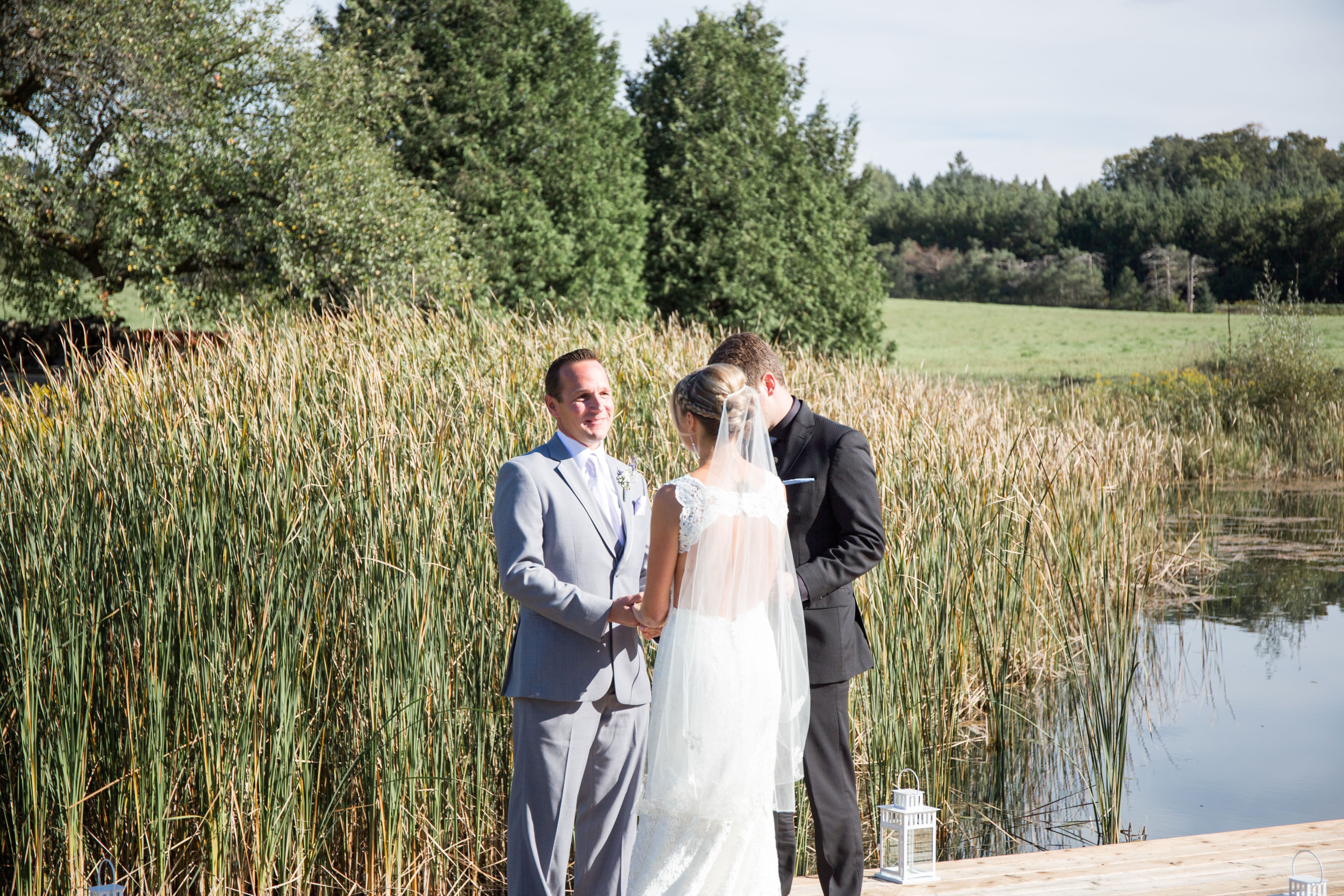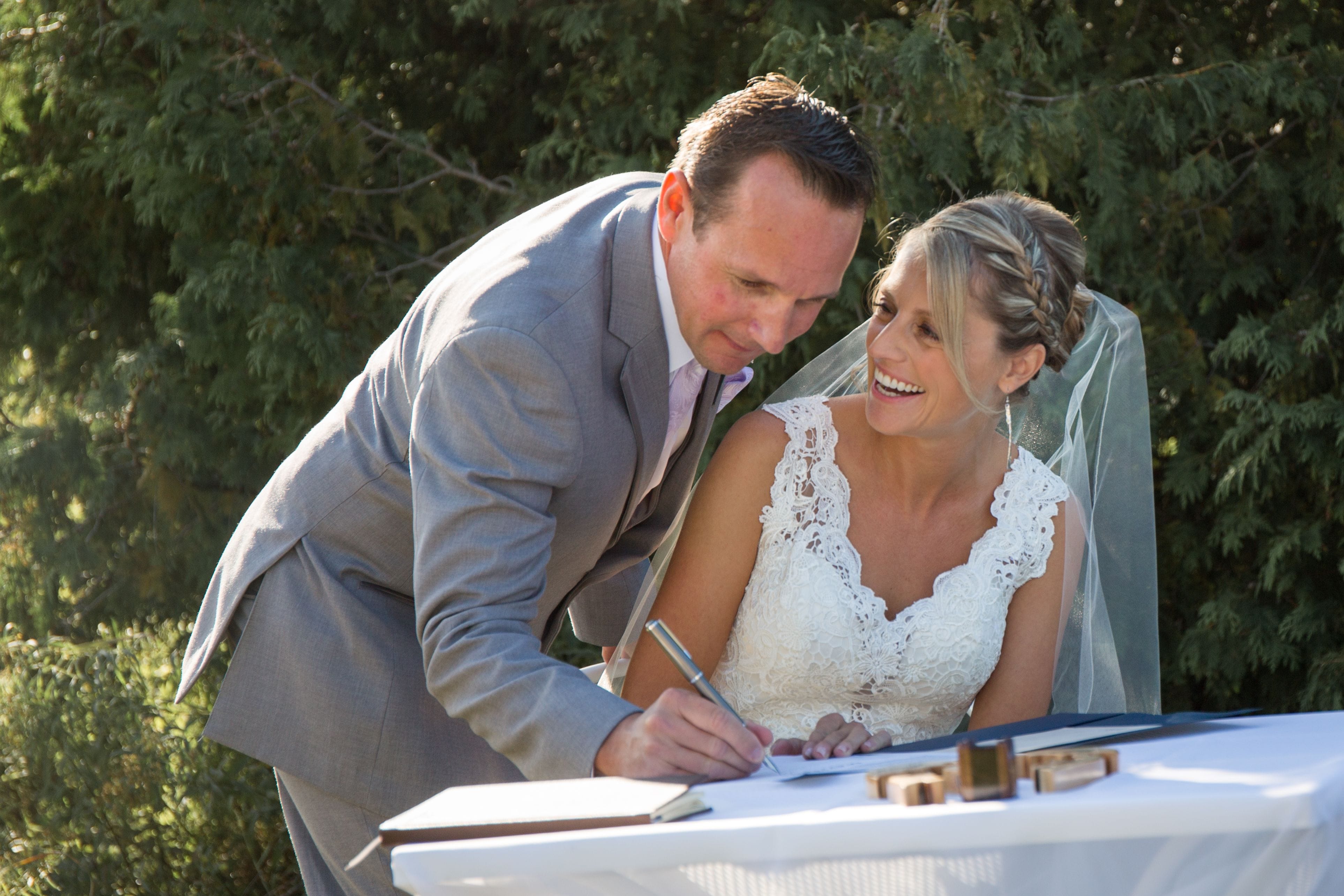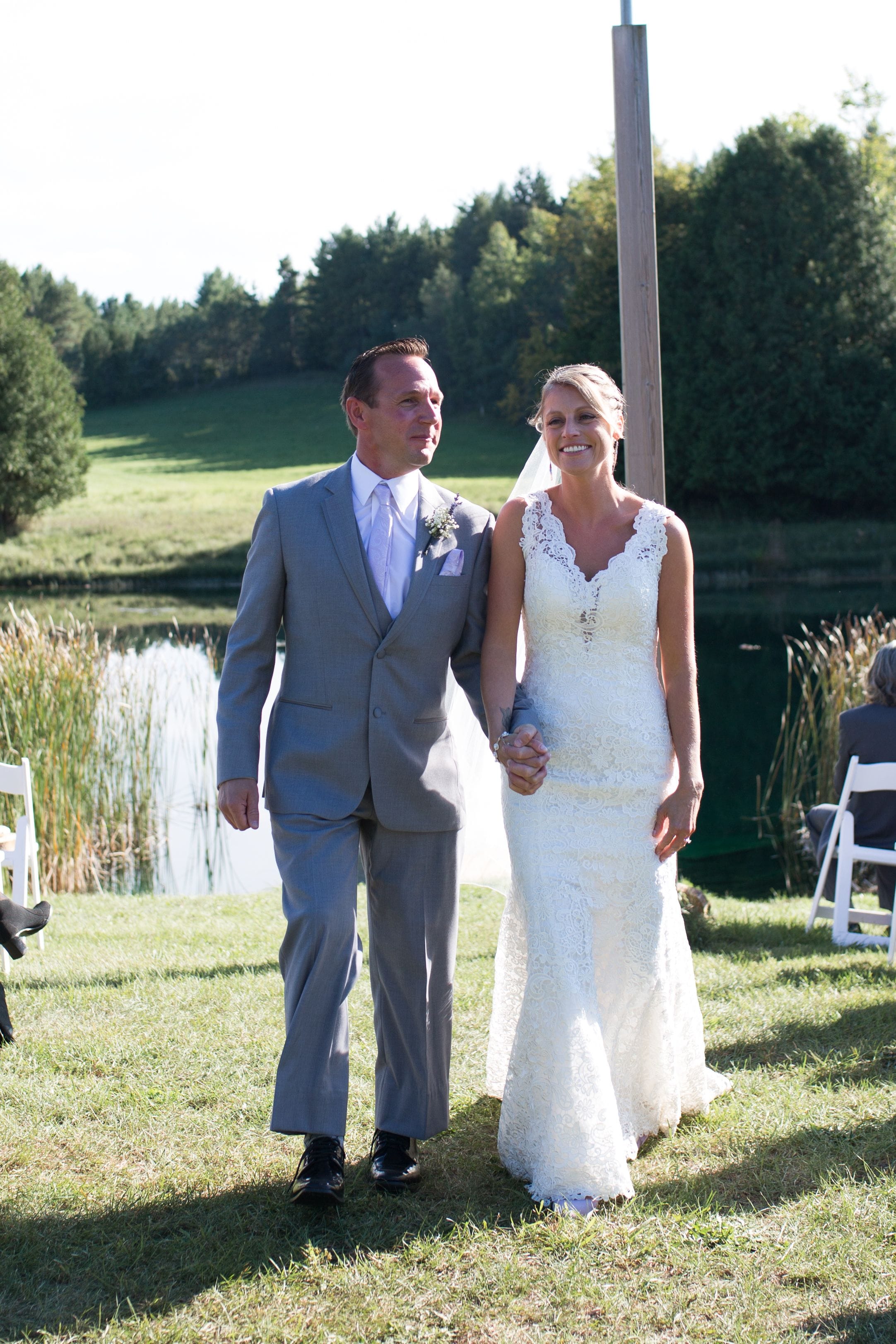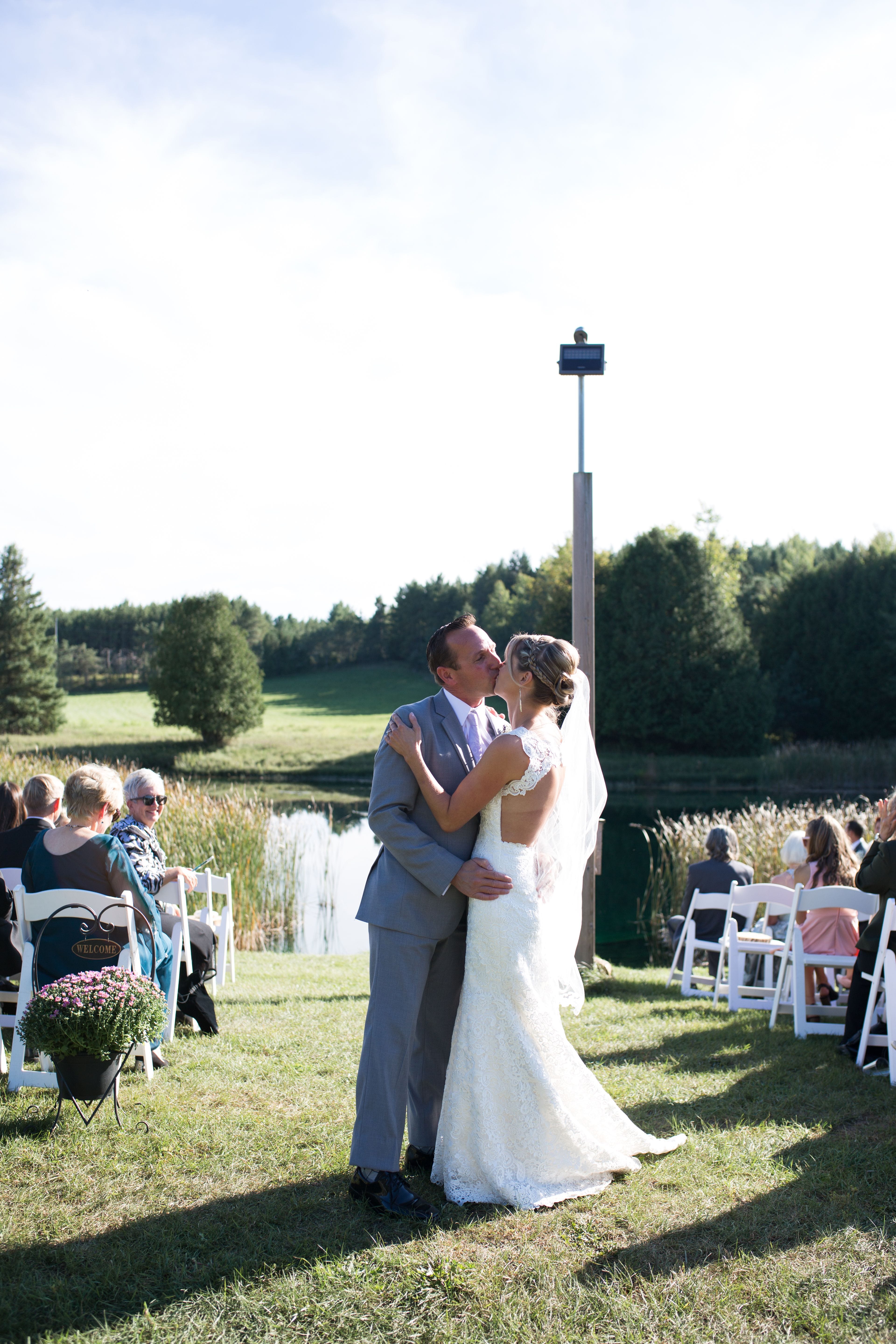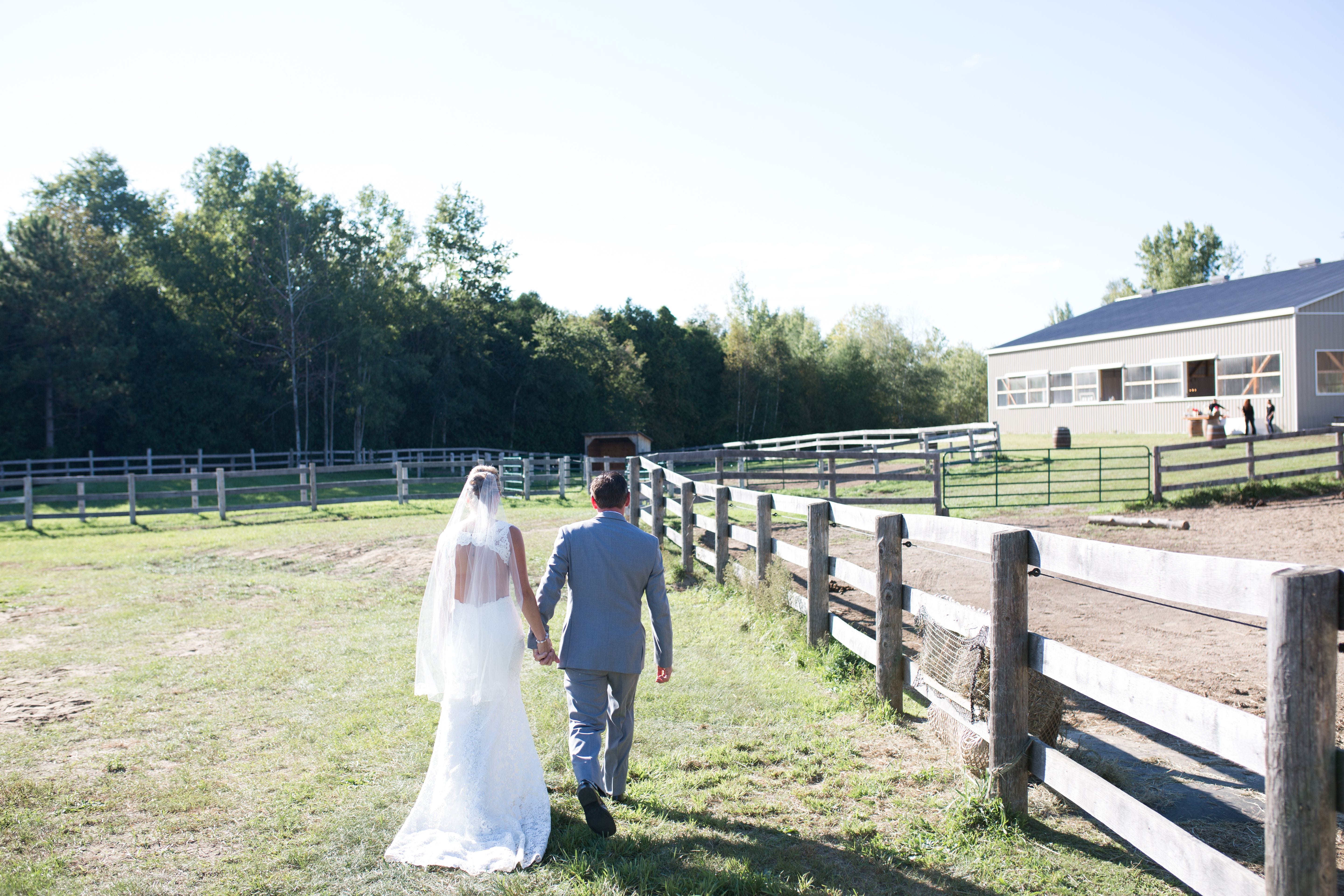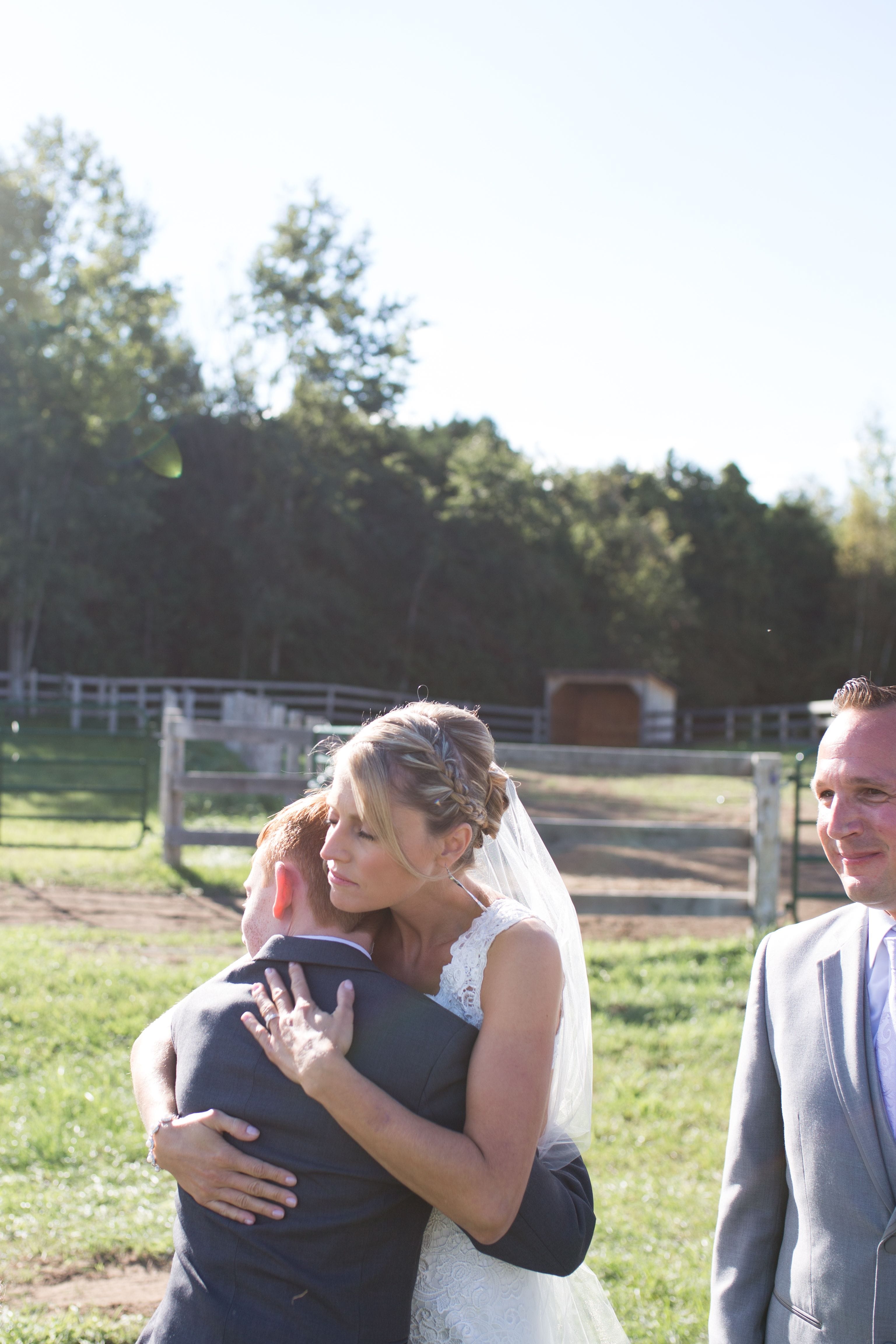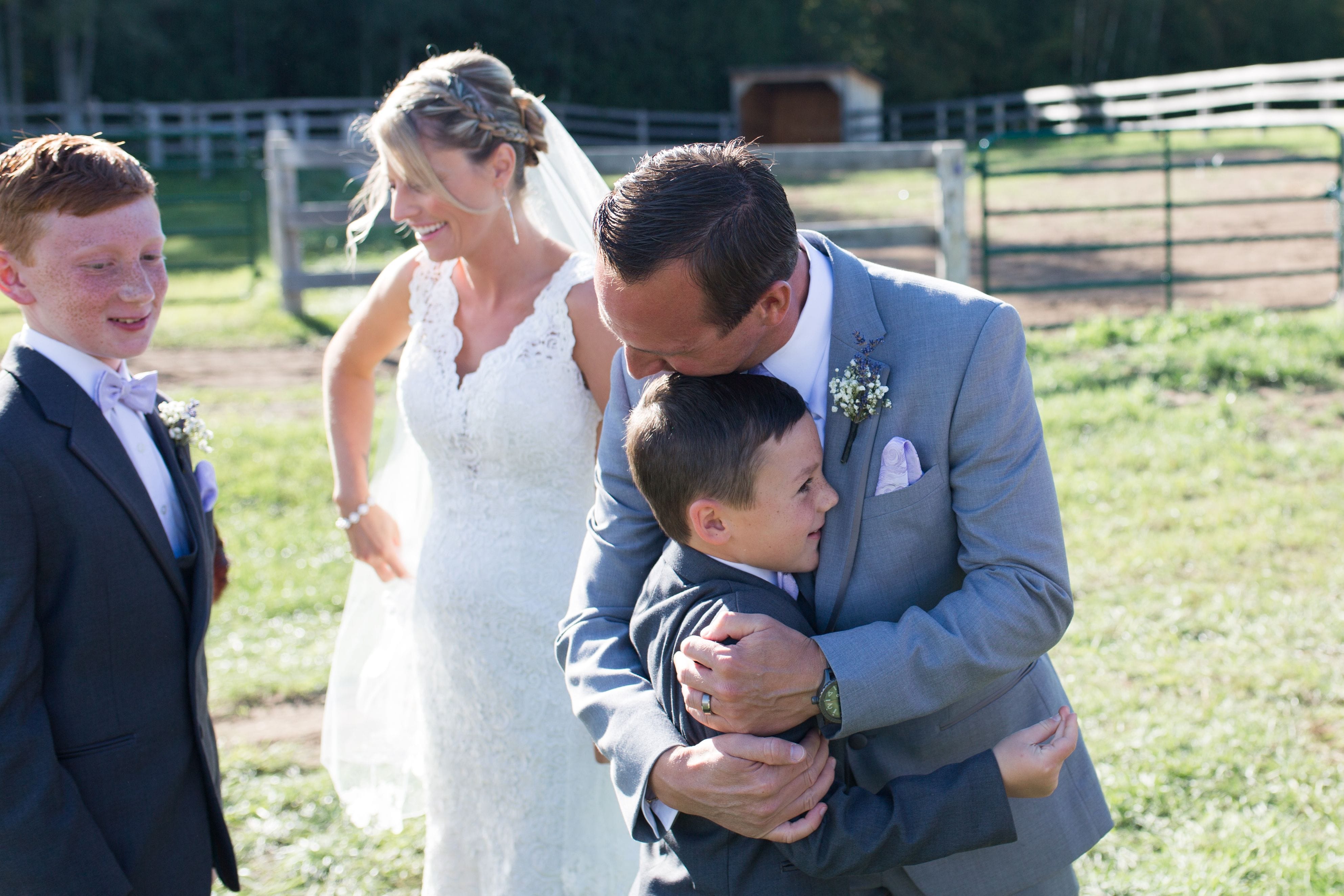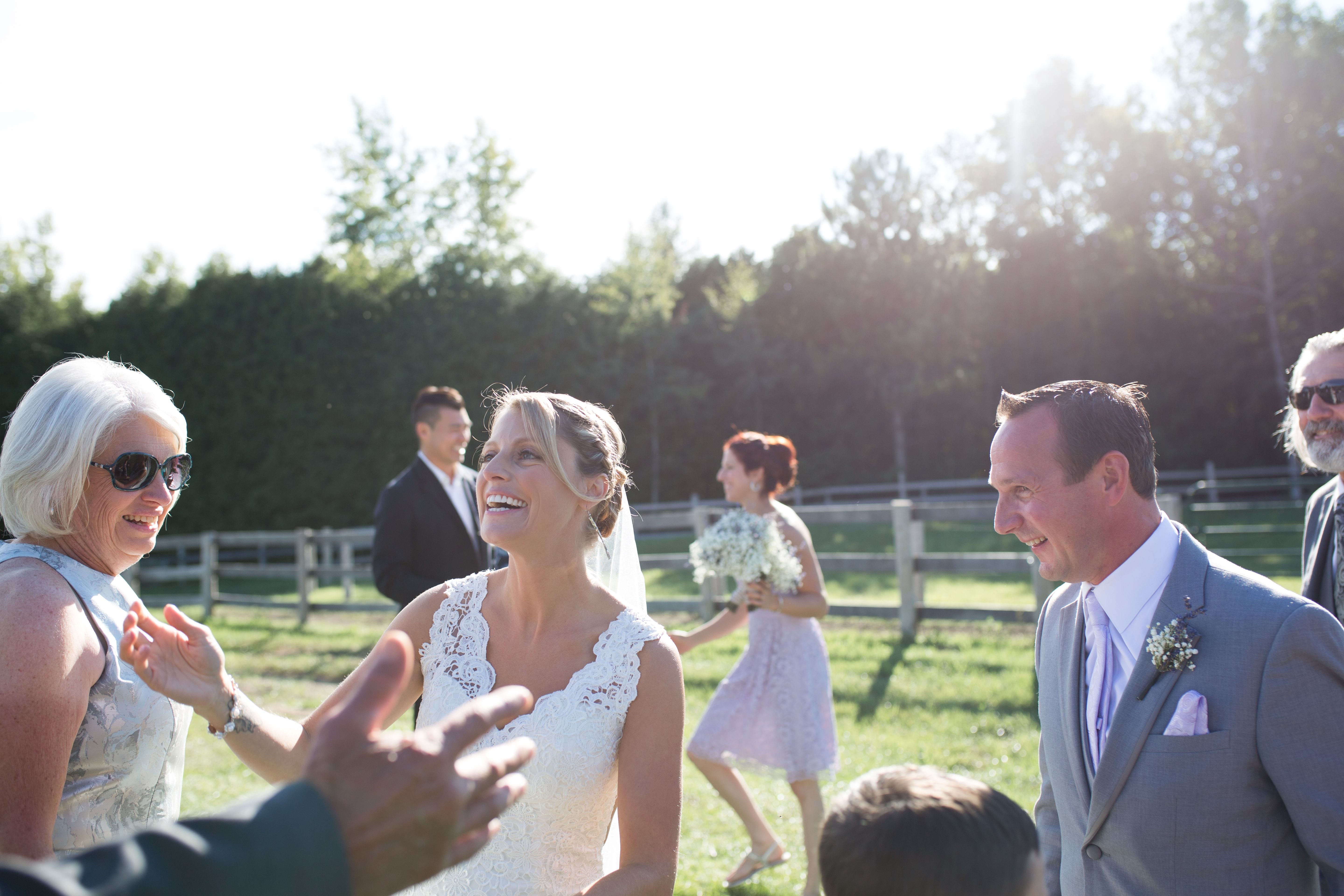 After ceremony portraits of the bride and groom are some of my favourites from the wedding day. It's a chance for them to be alone and take in all that happened and it's usually the first time they actually get to talk. It's pretty romantic!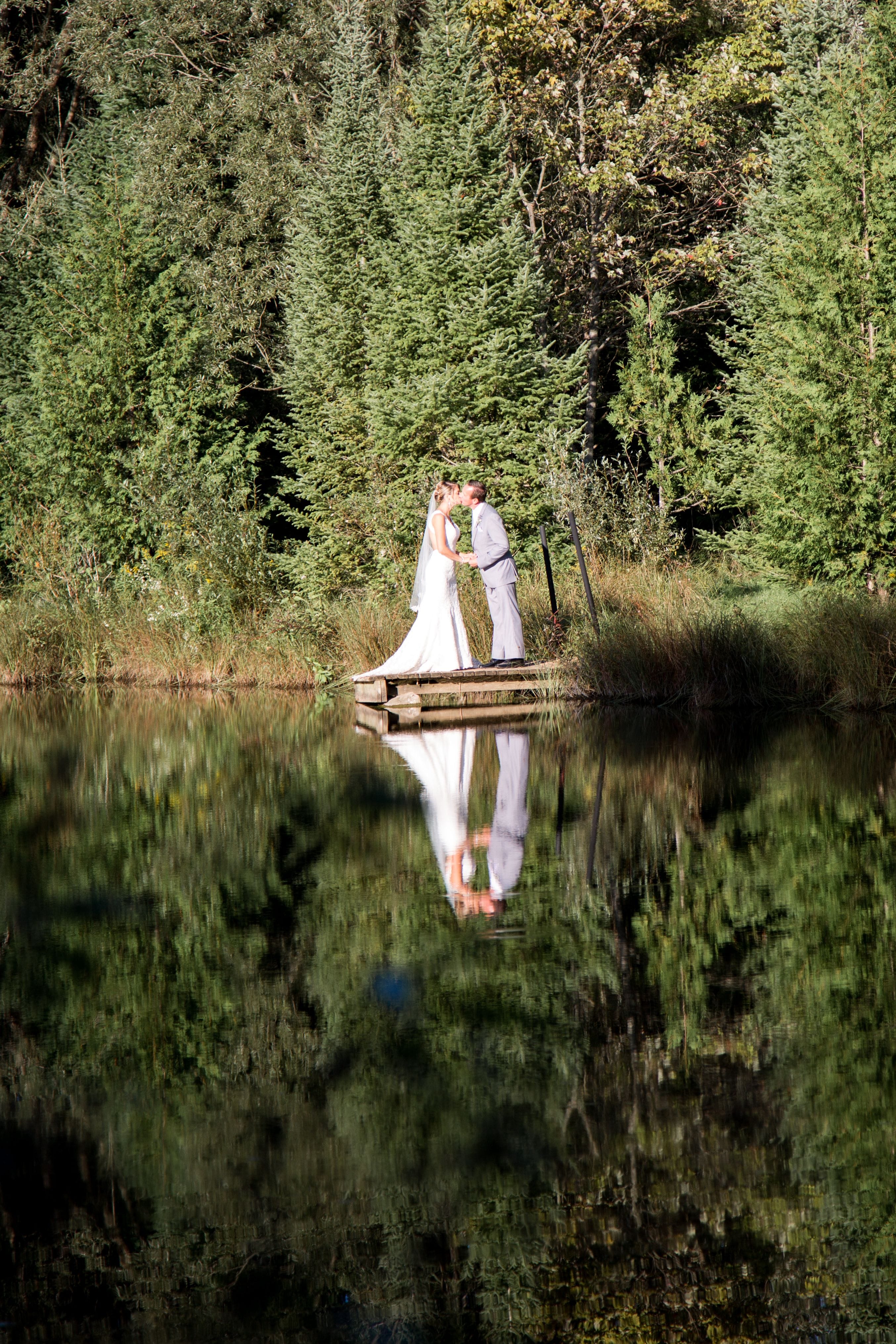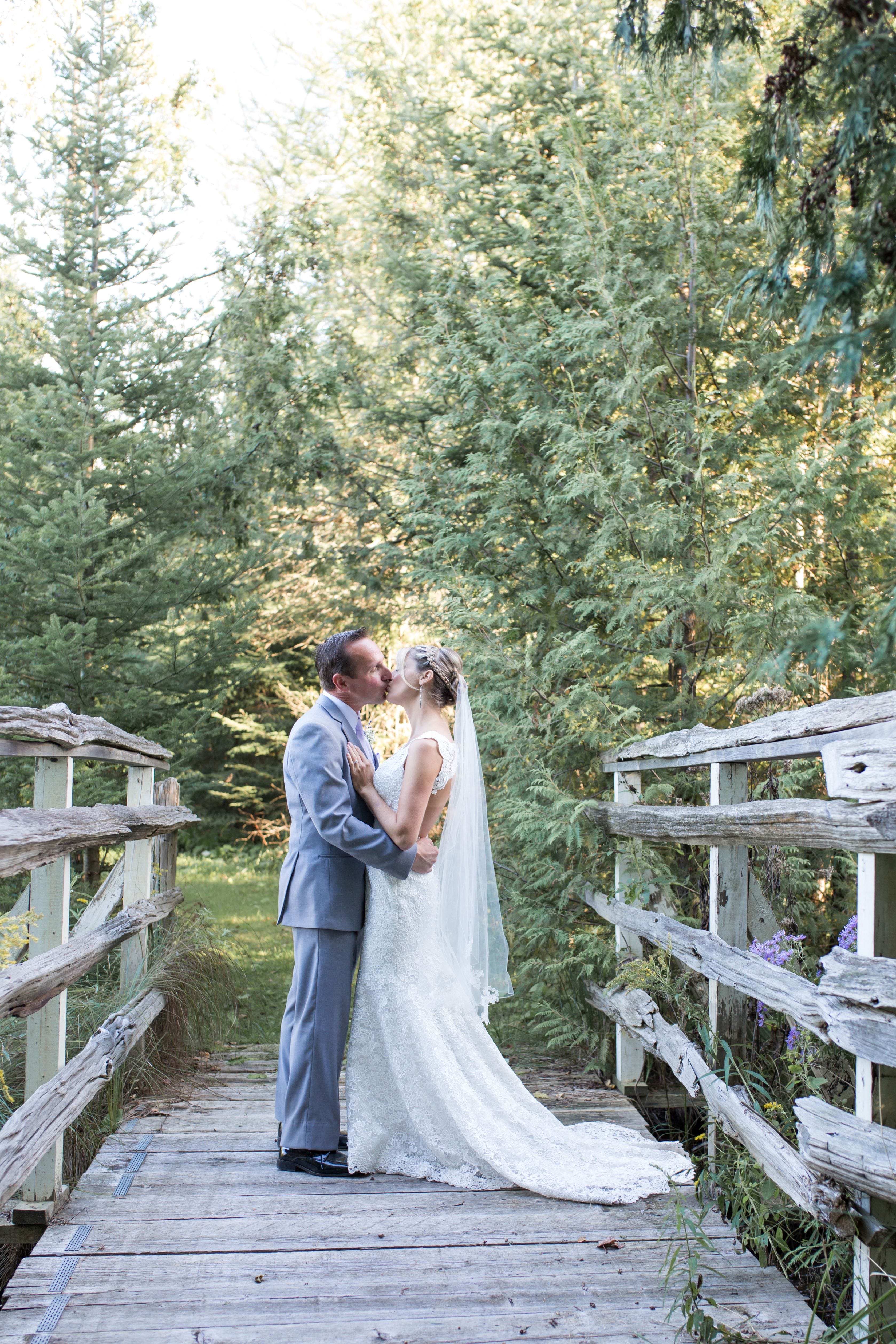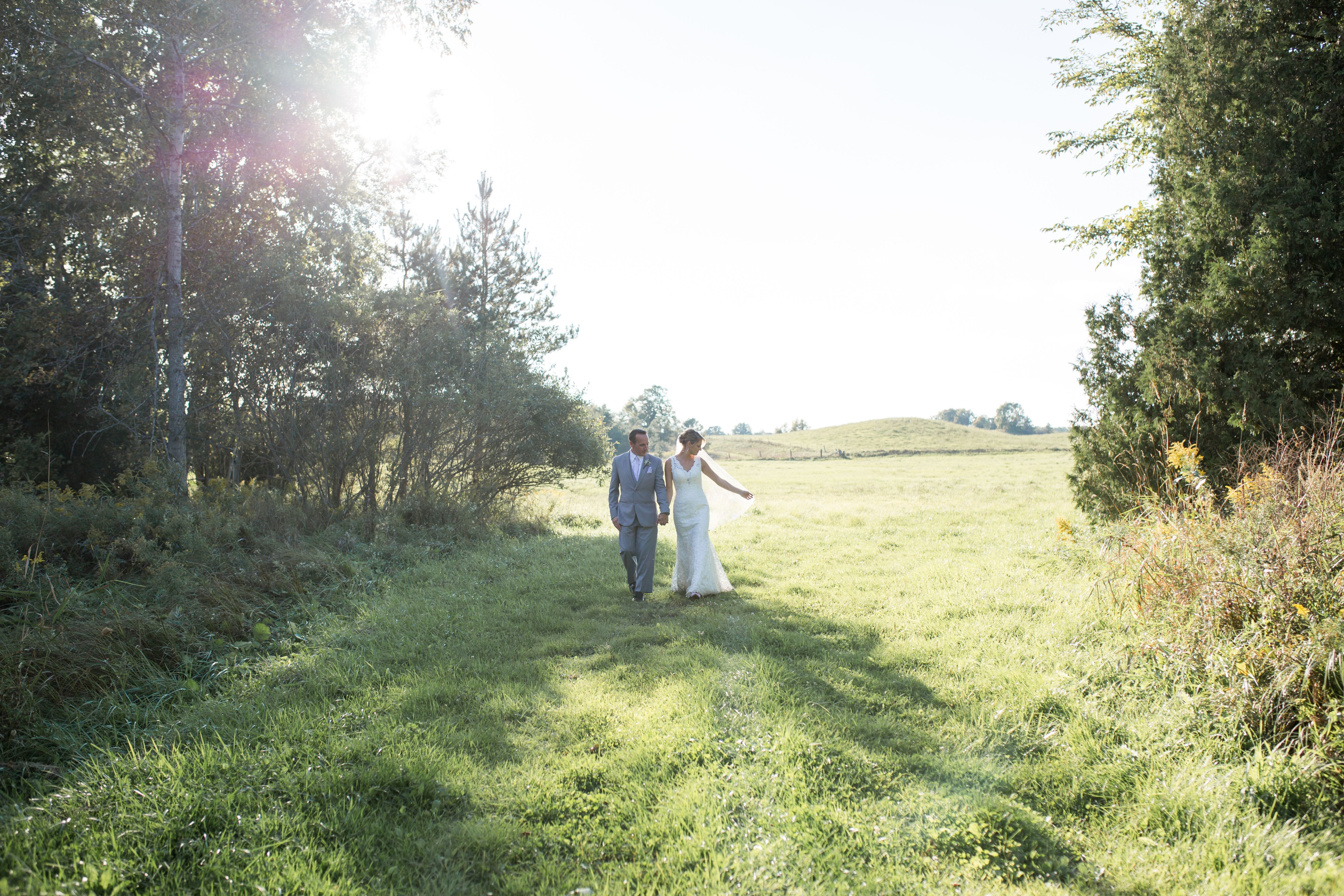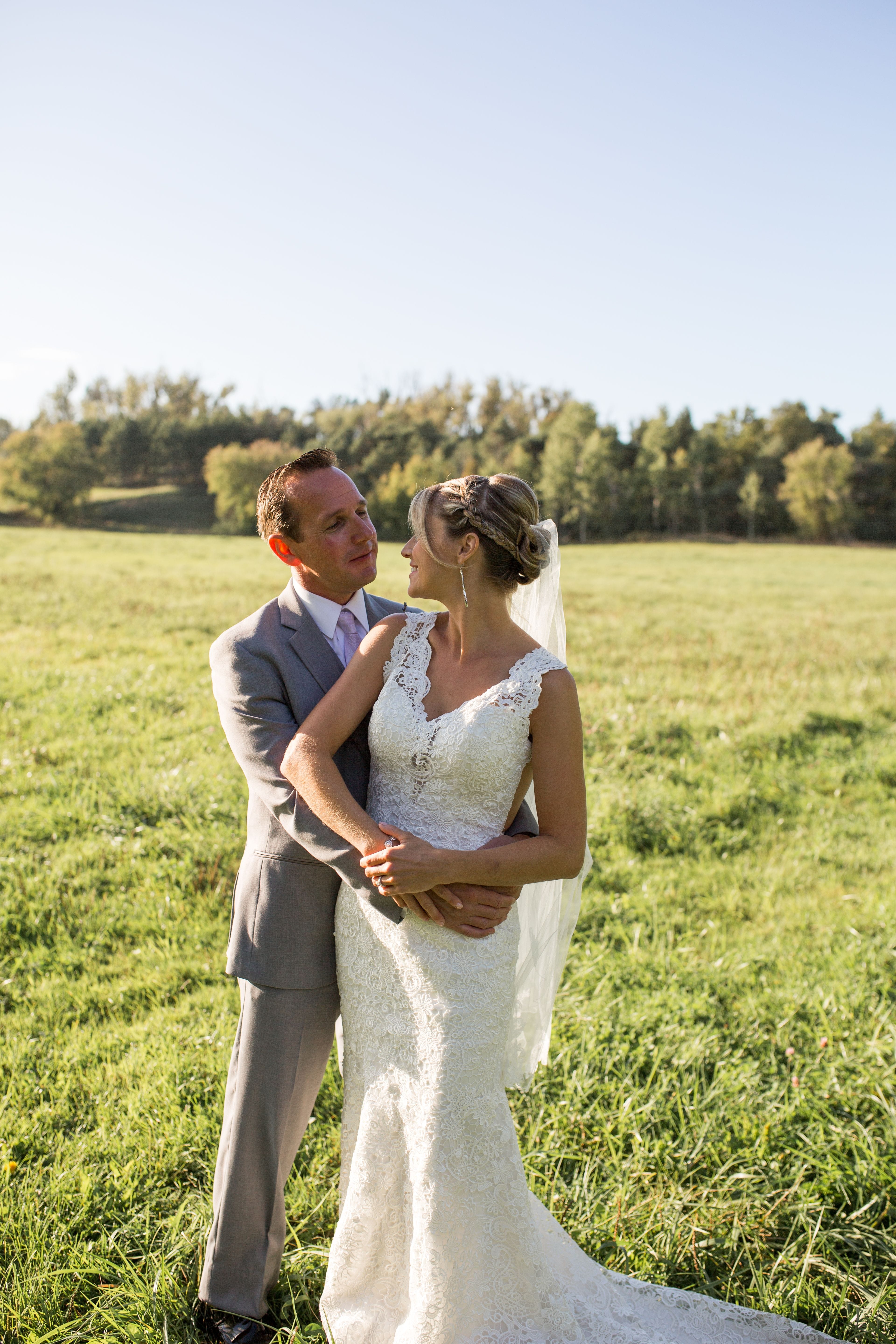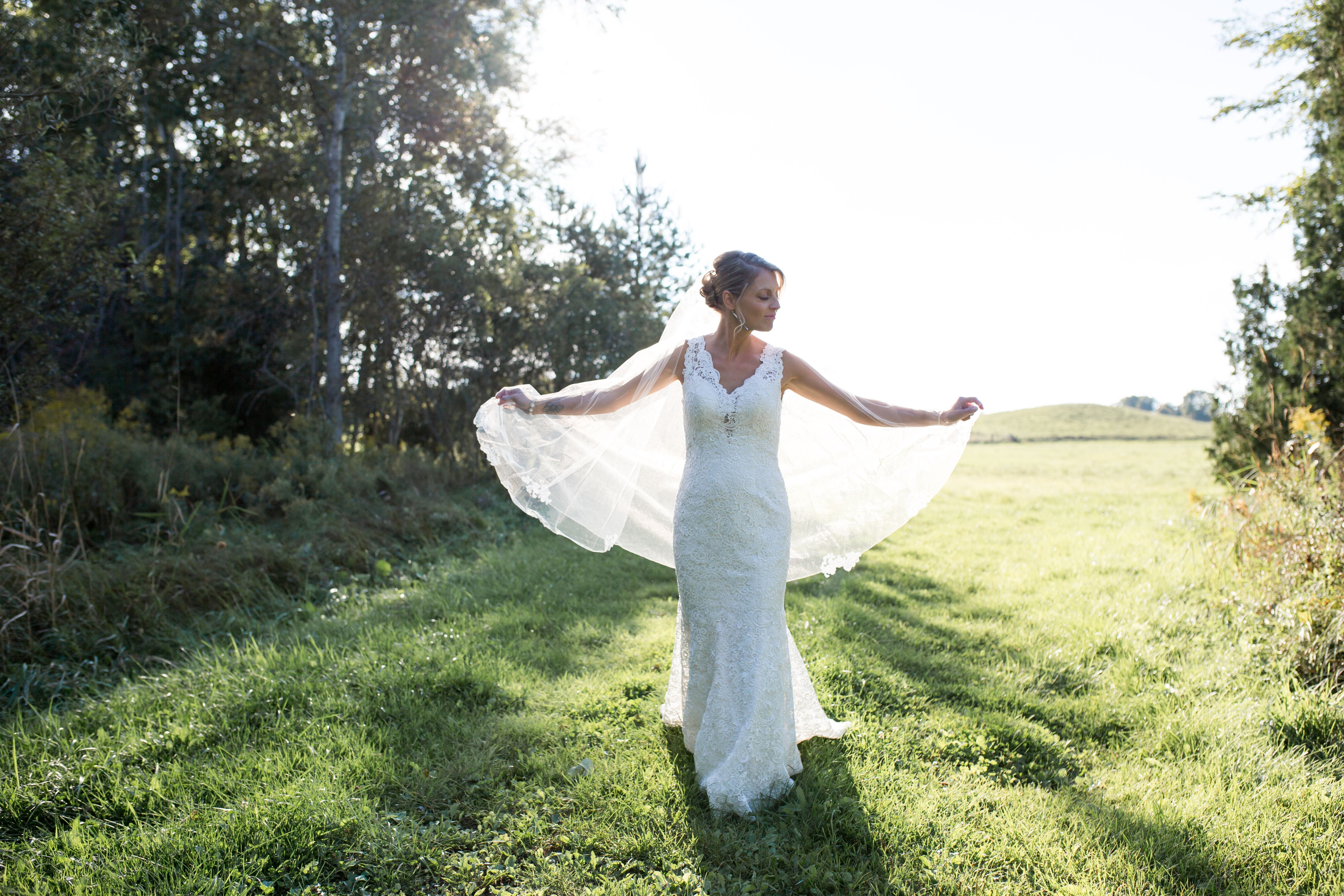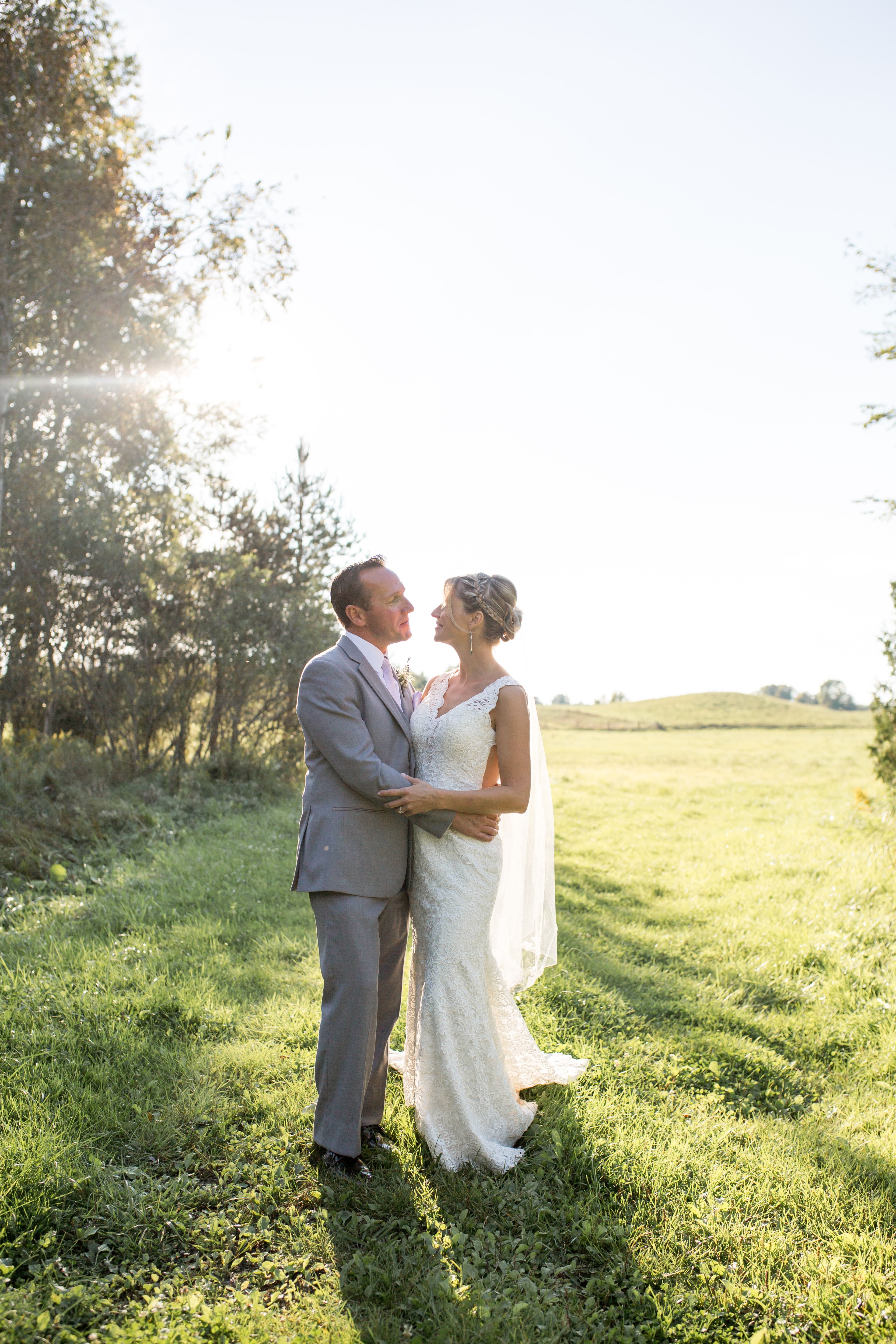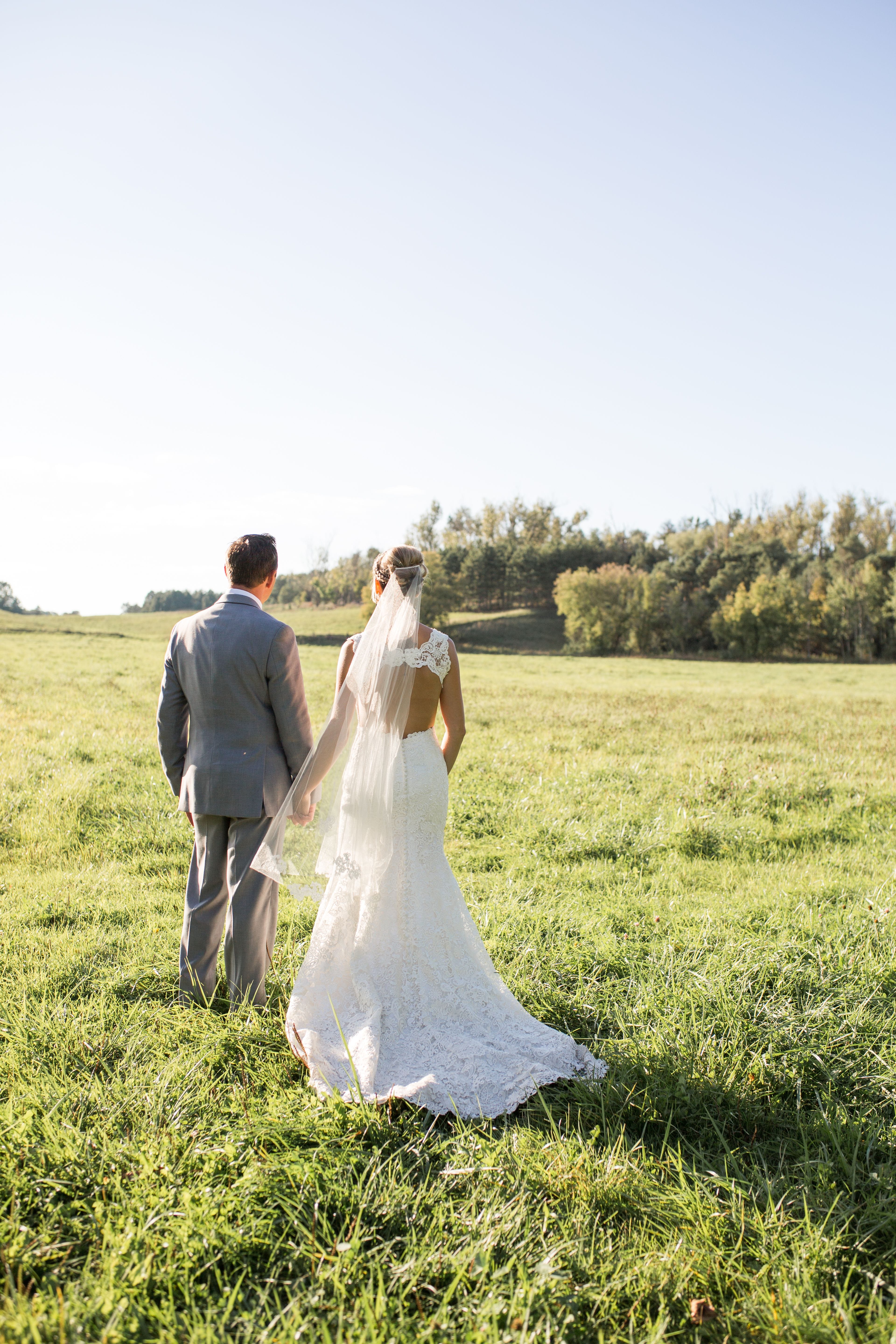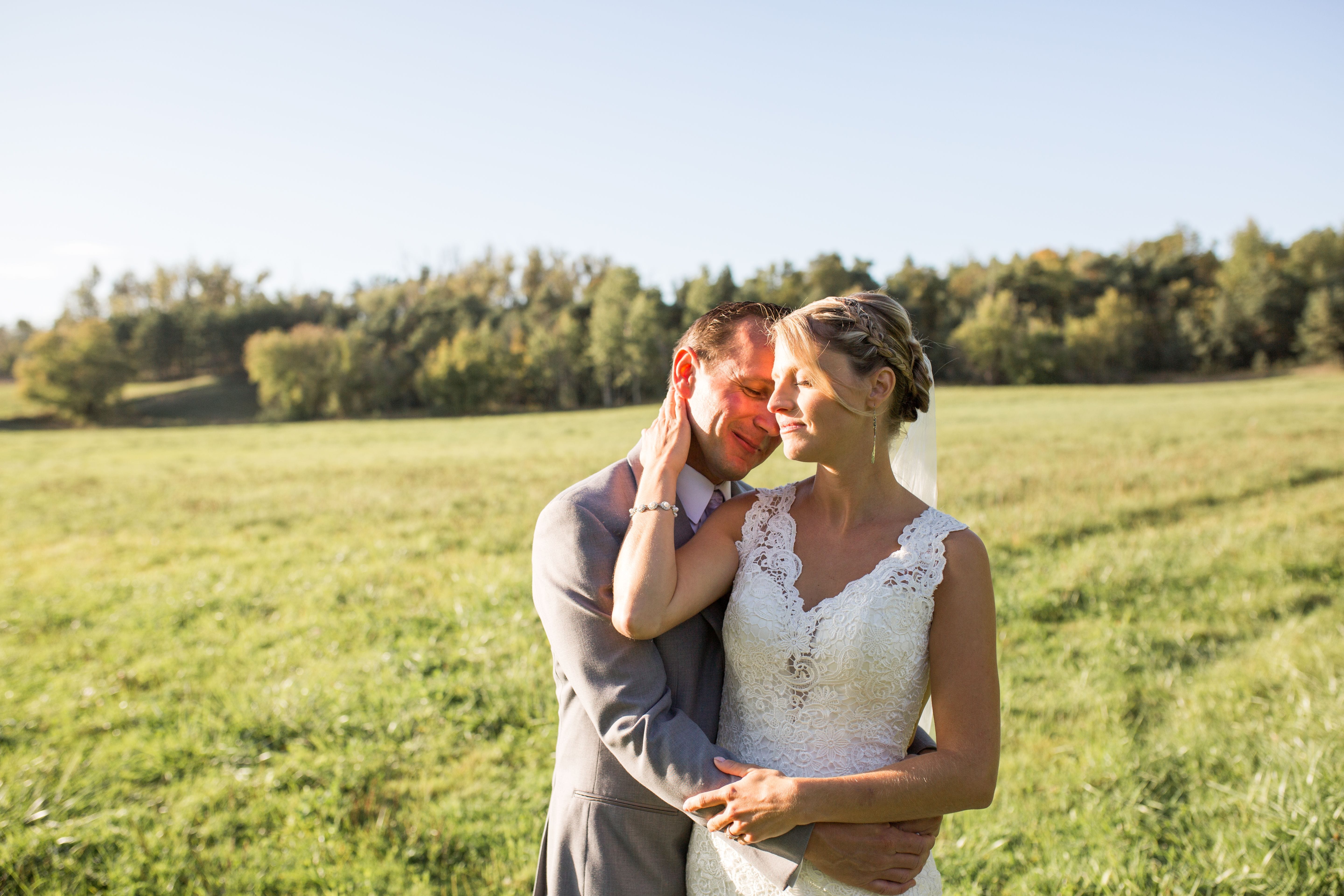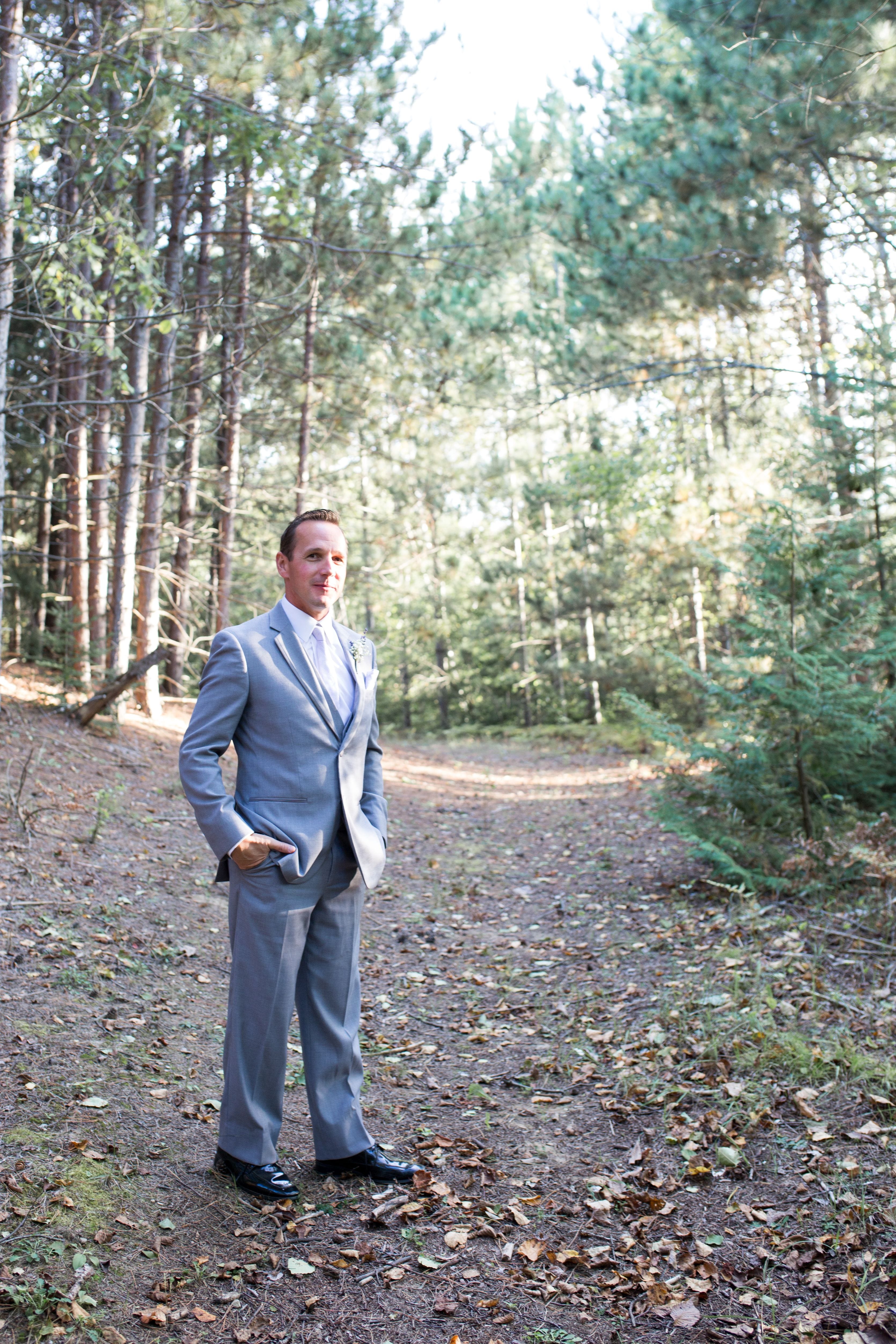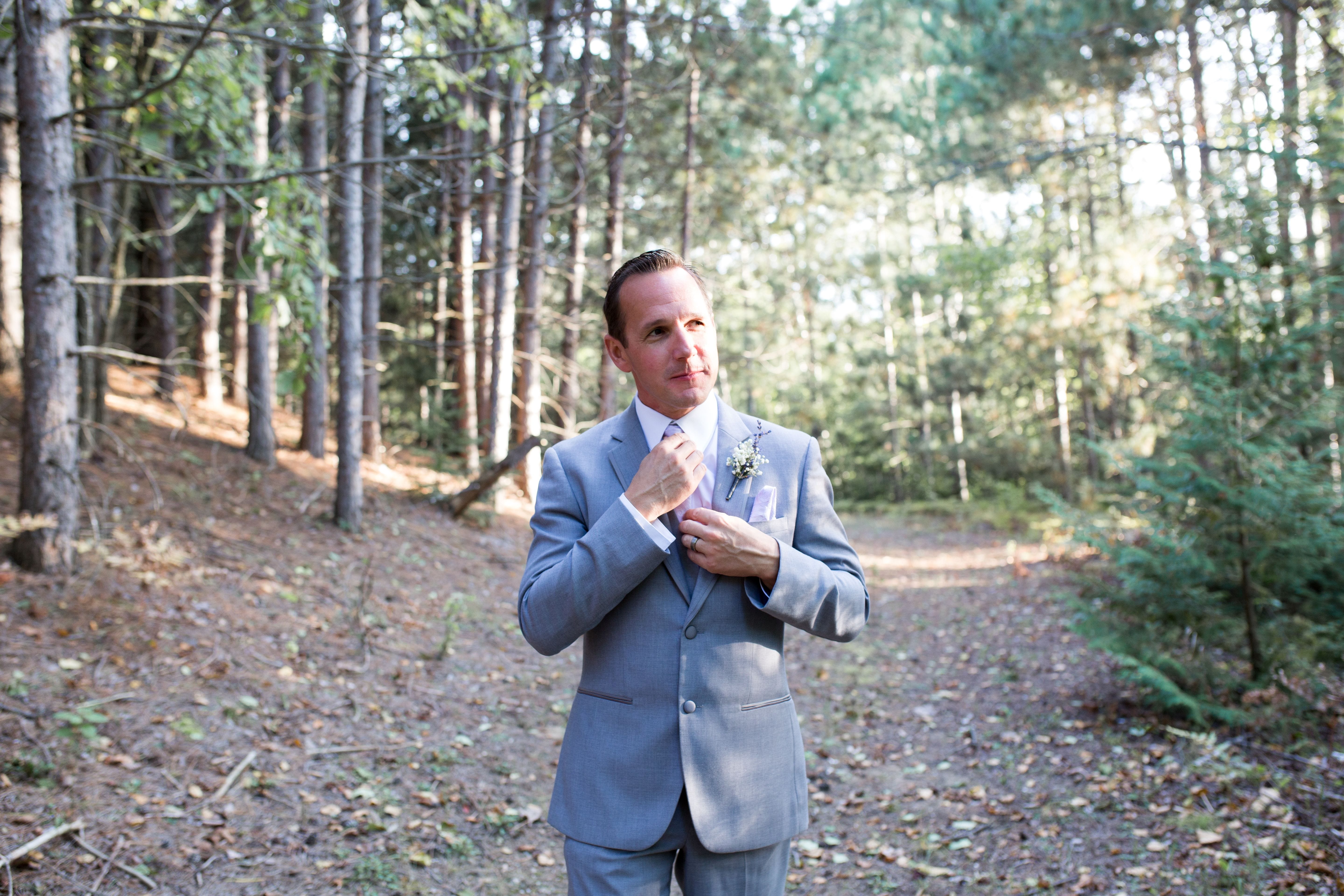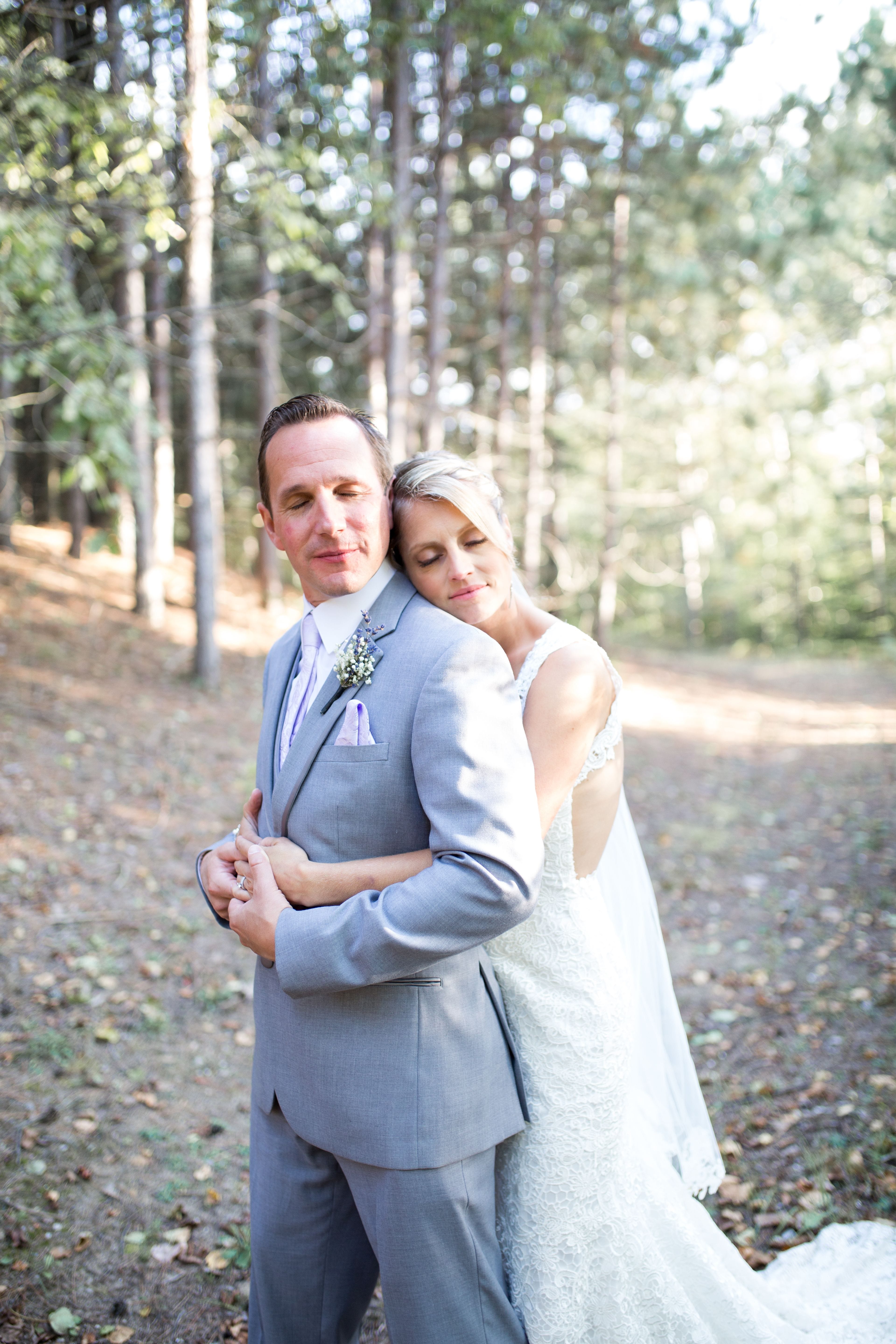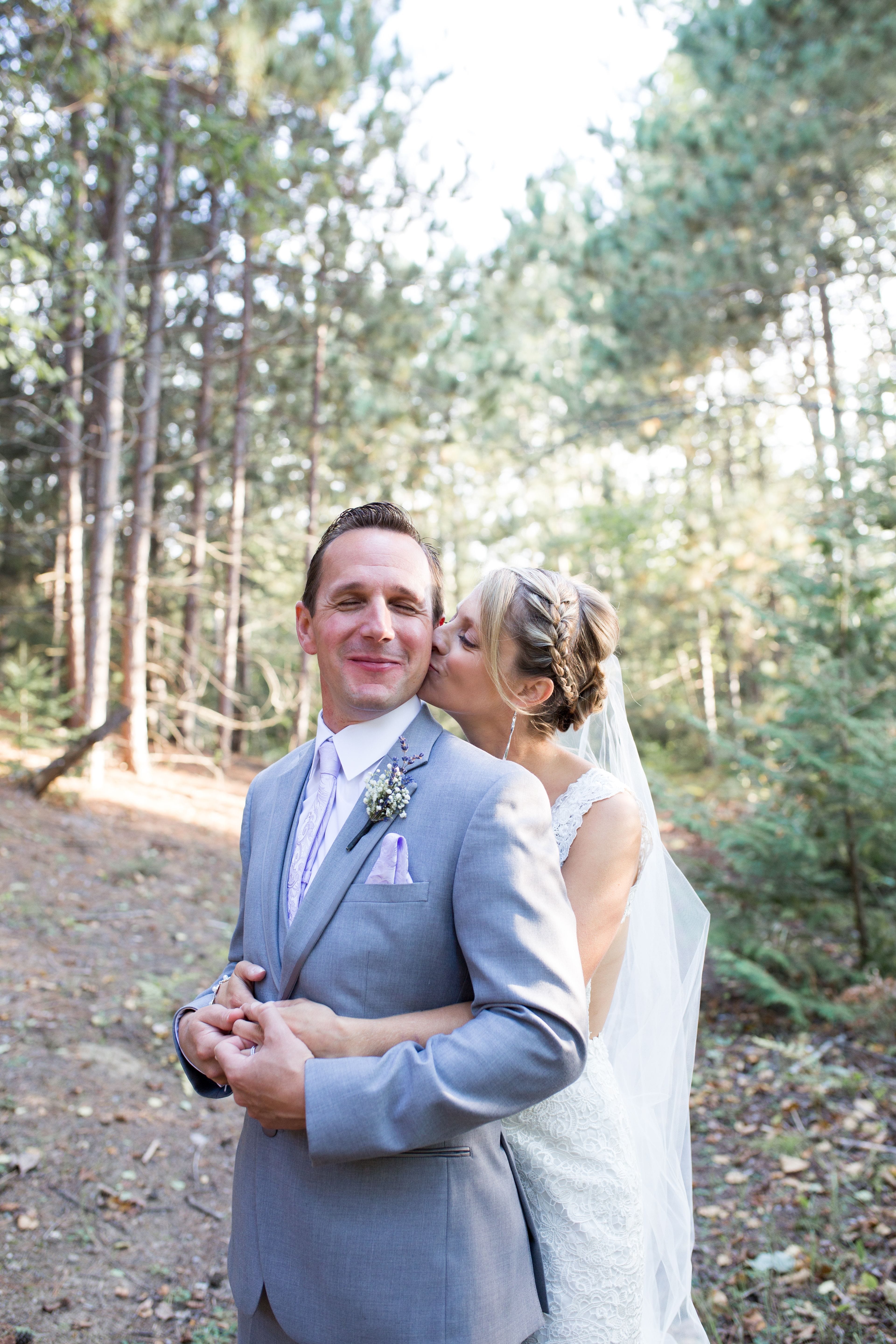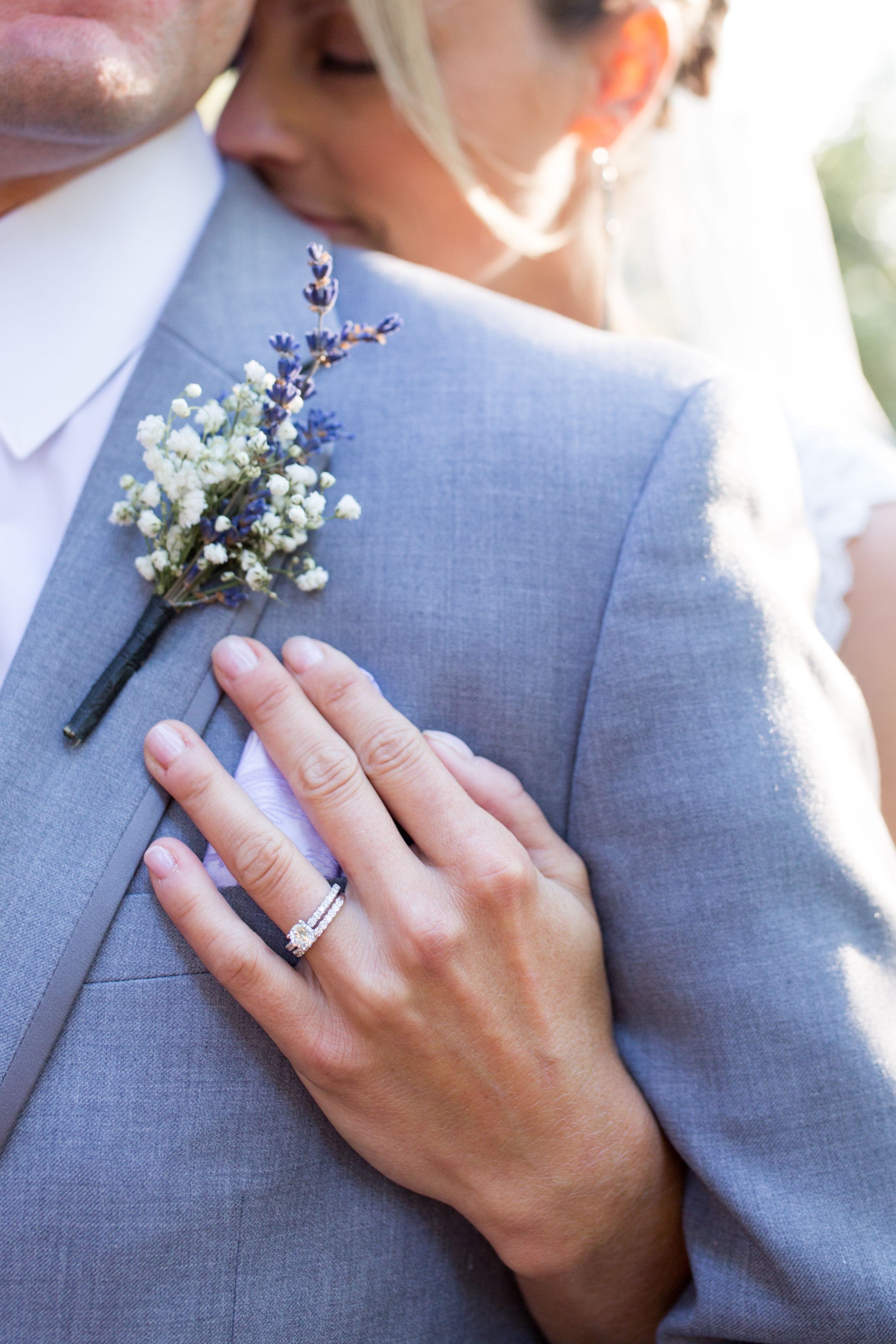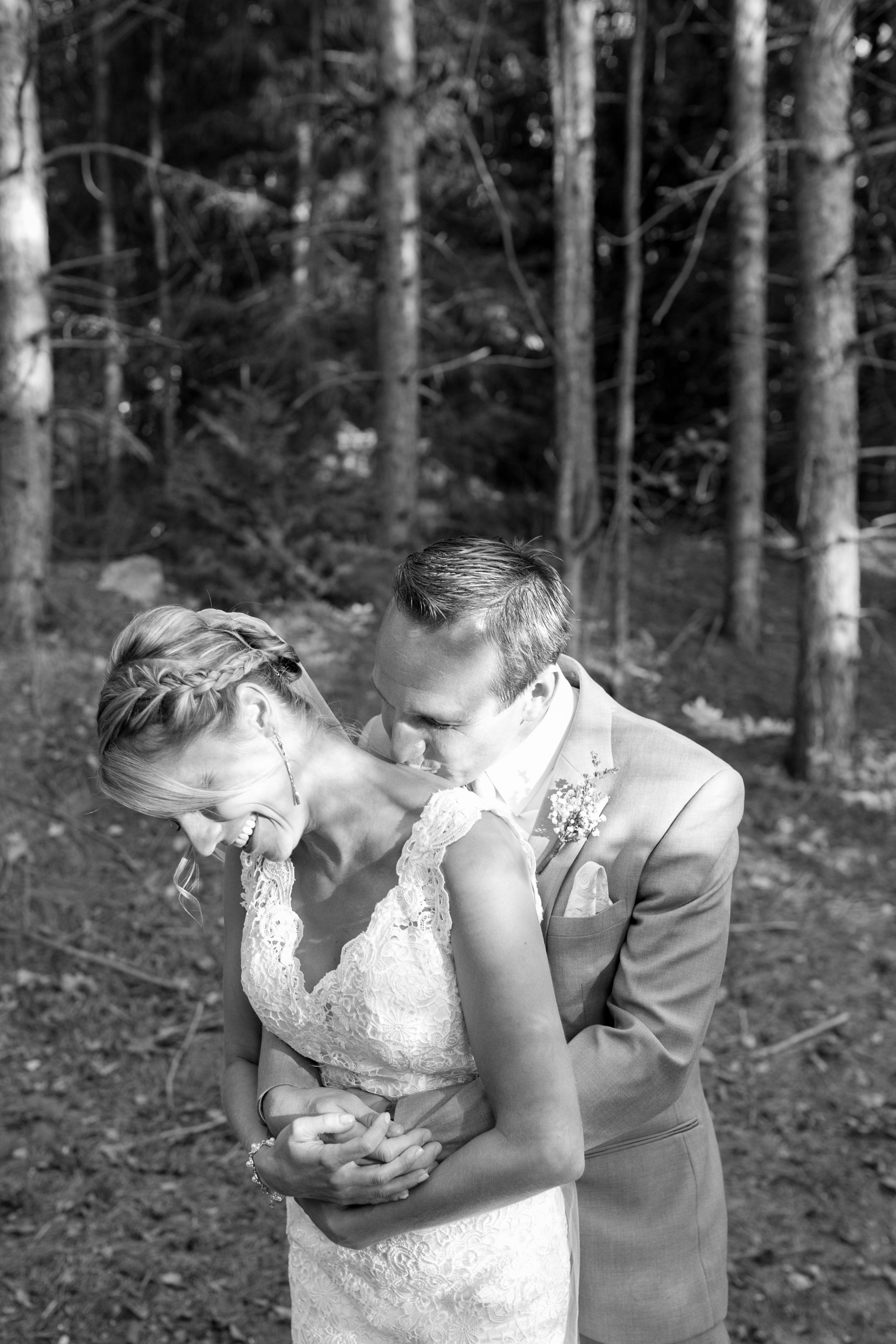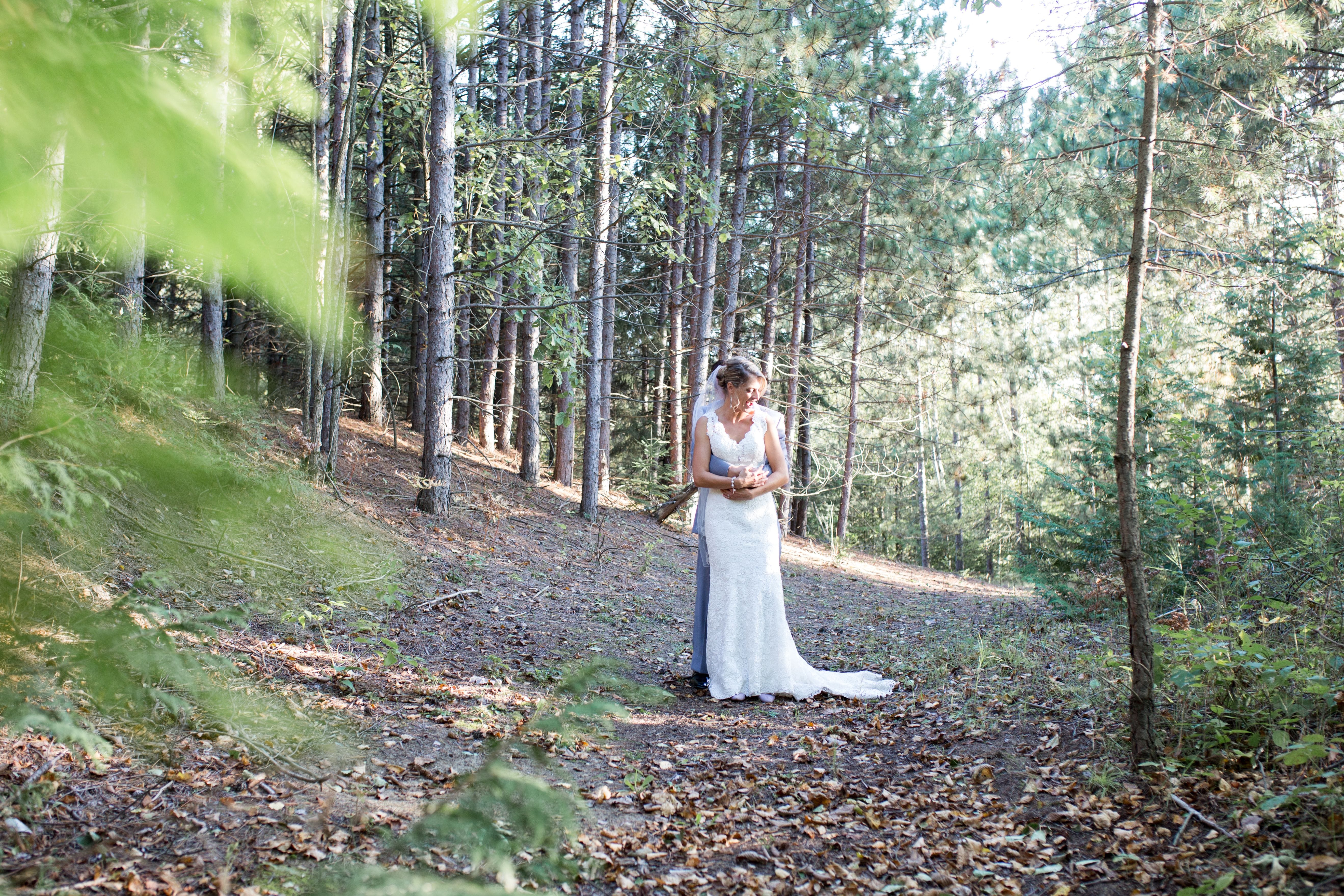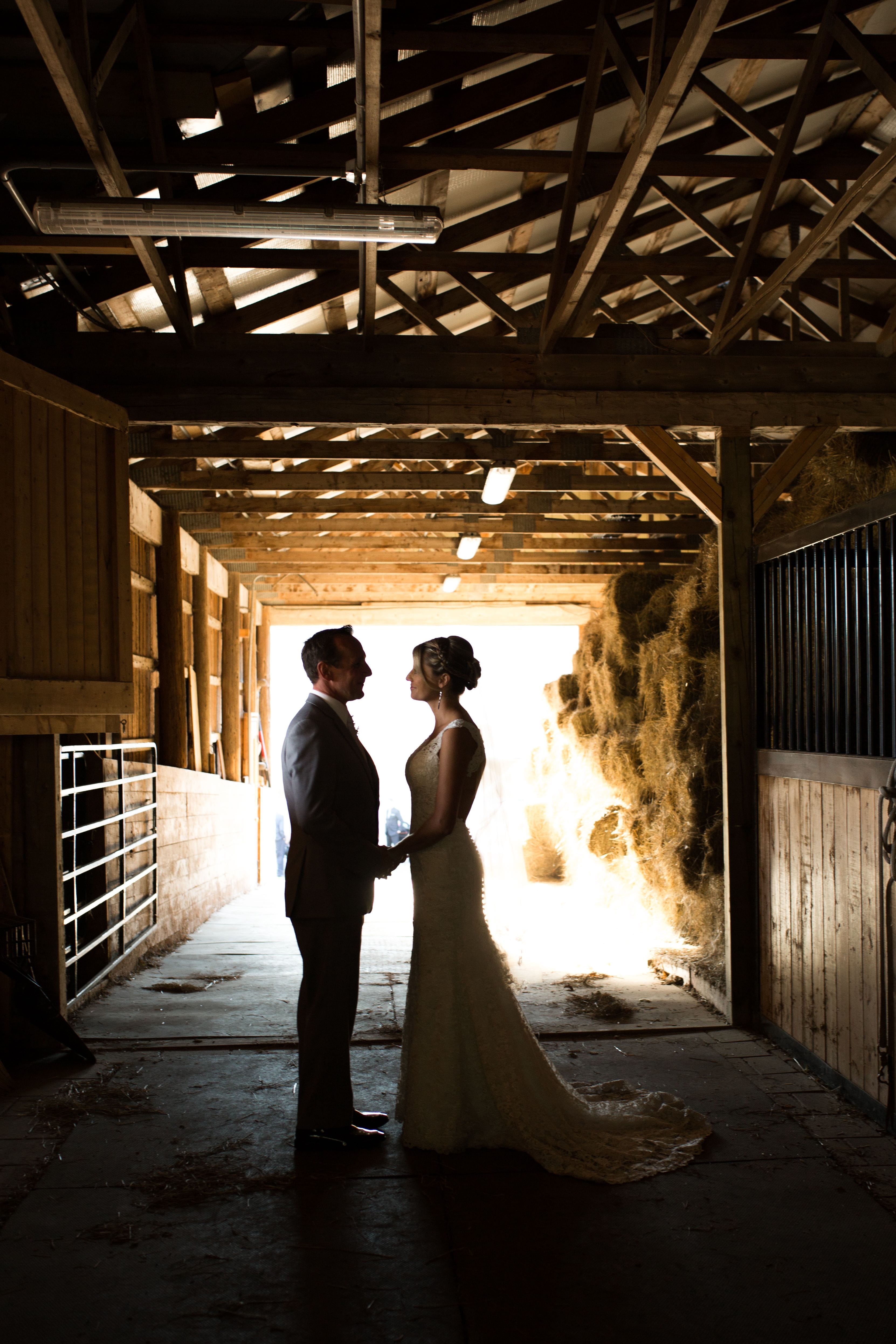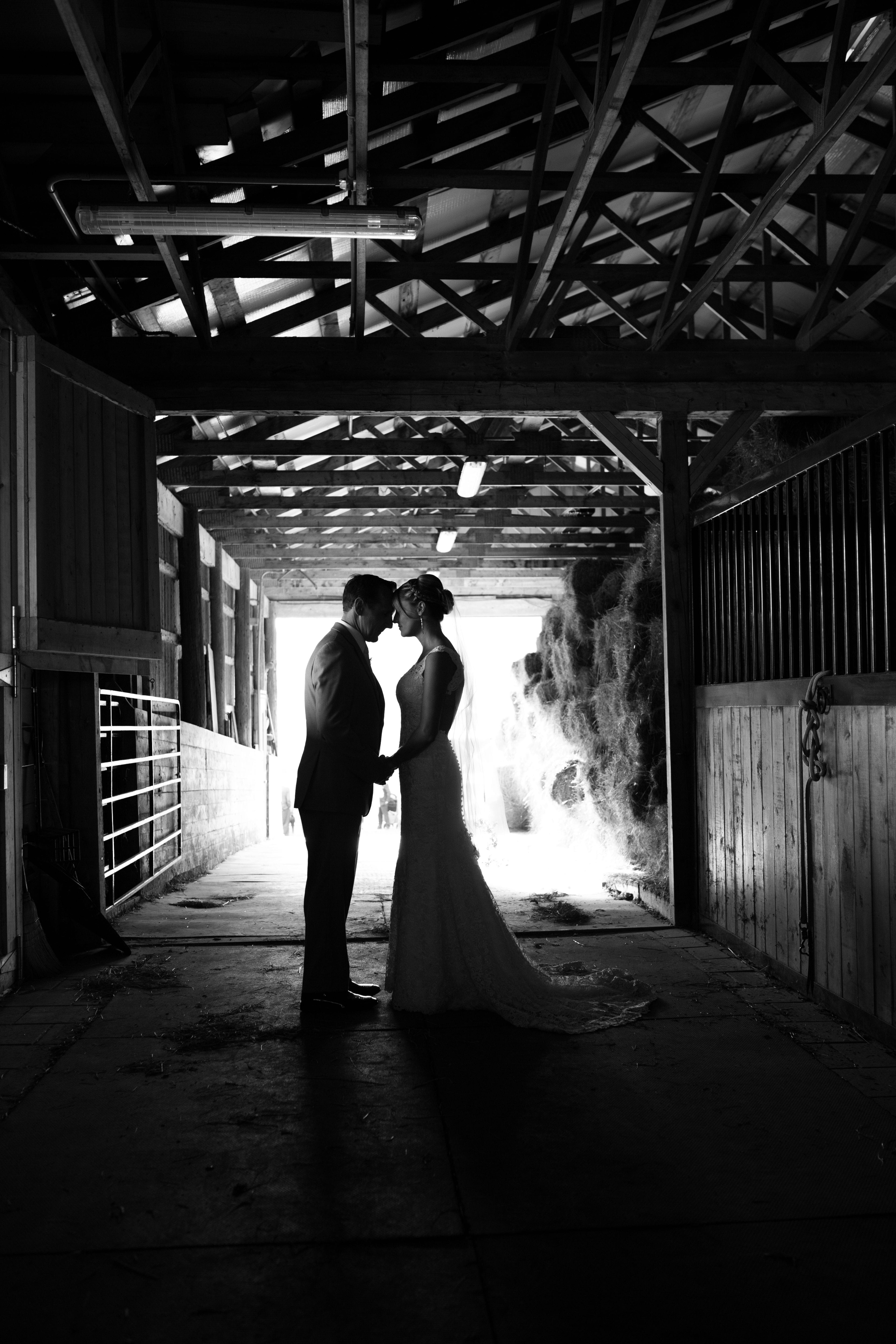 It's a pretty good thing that their wedding was located in the country as the sound of the music and laughter echoed across their property. What a night!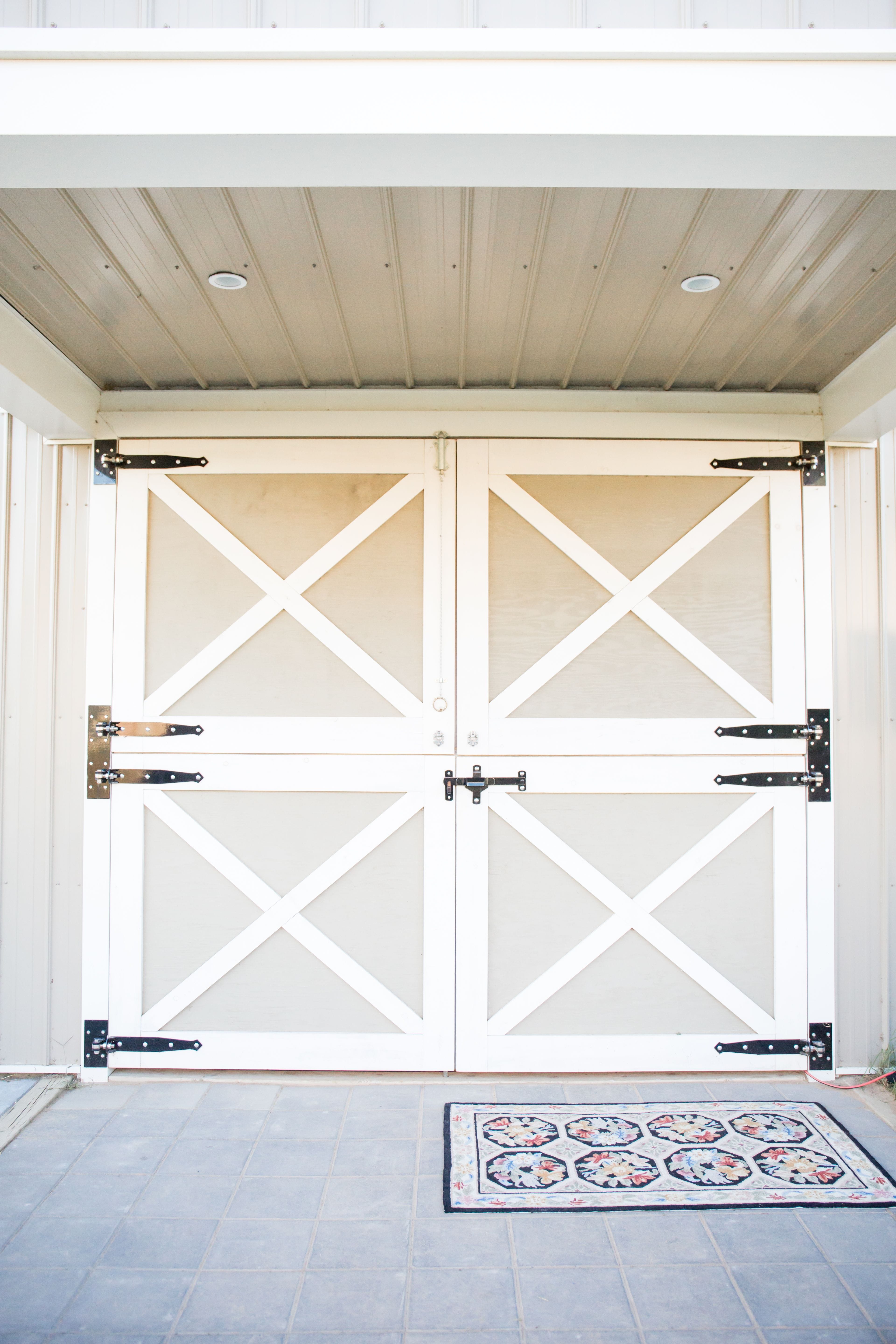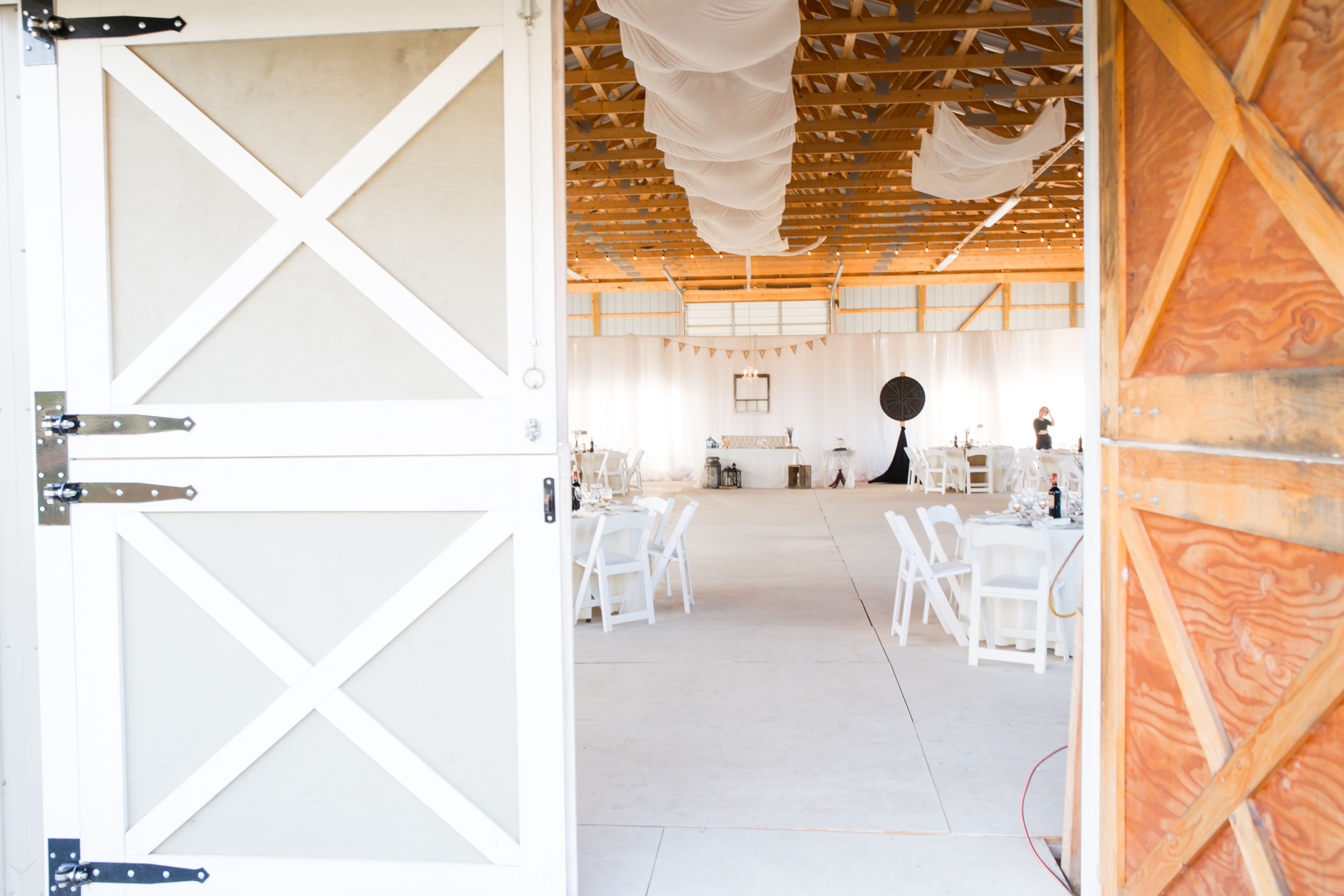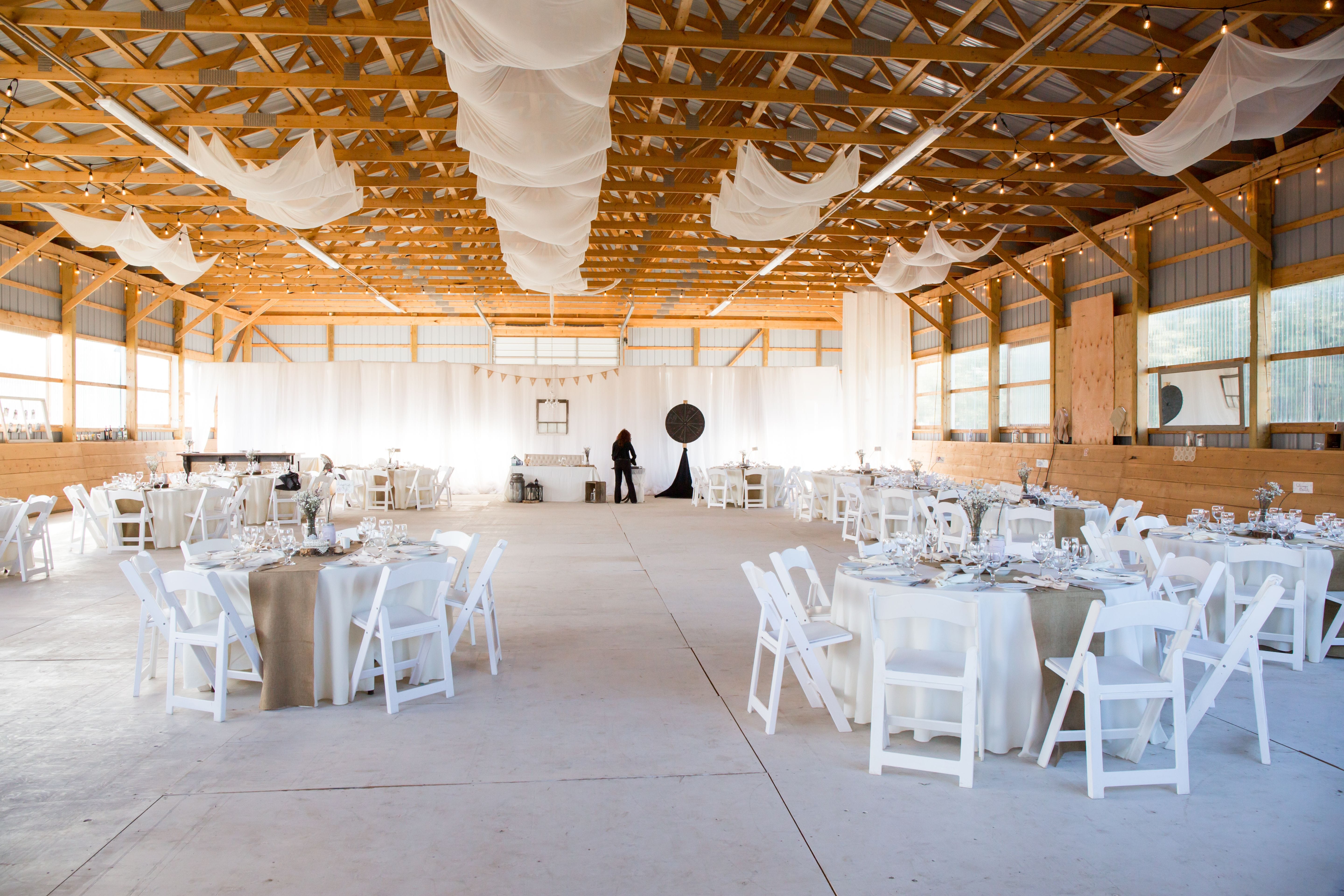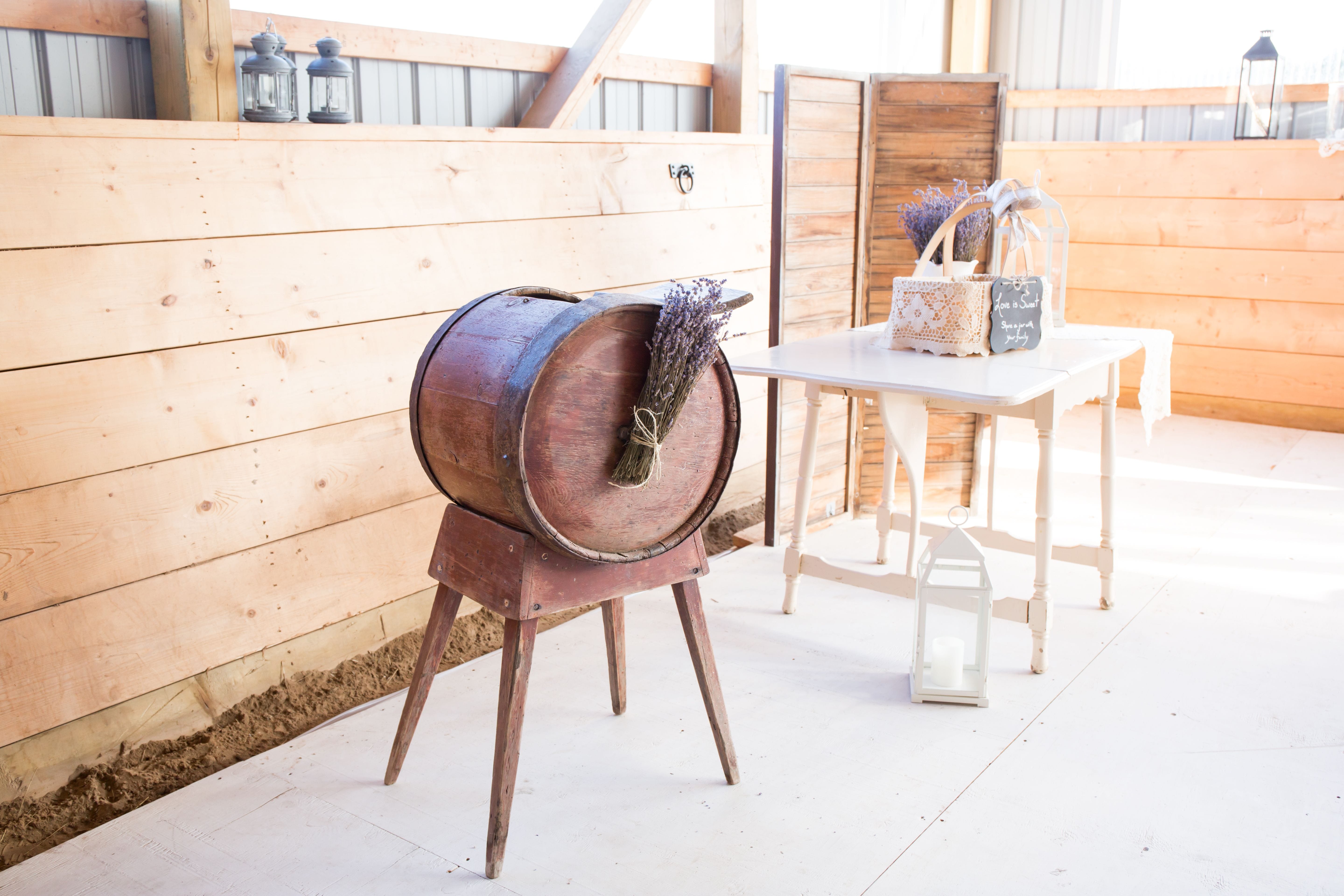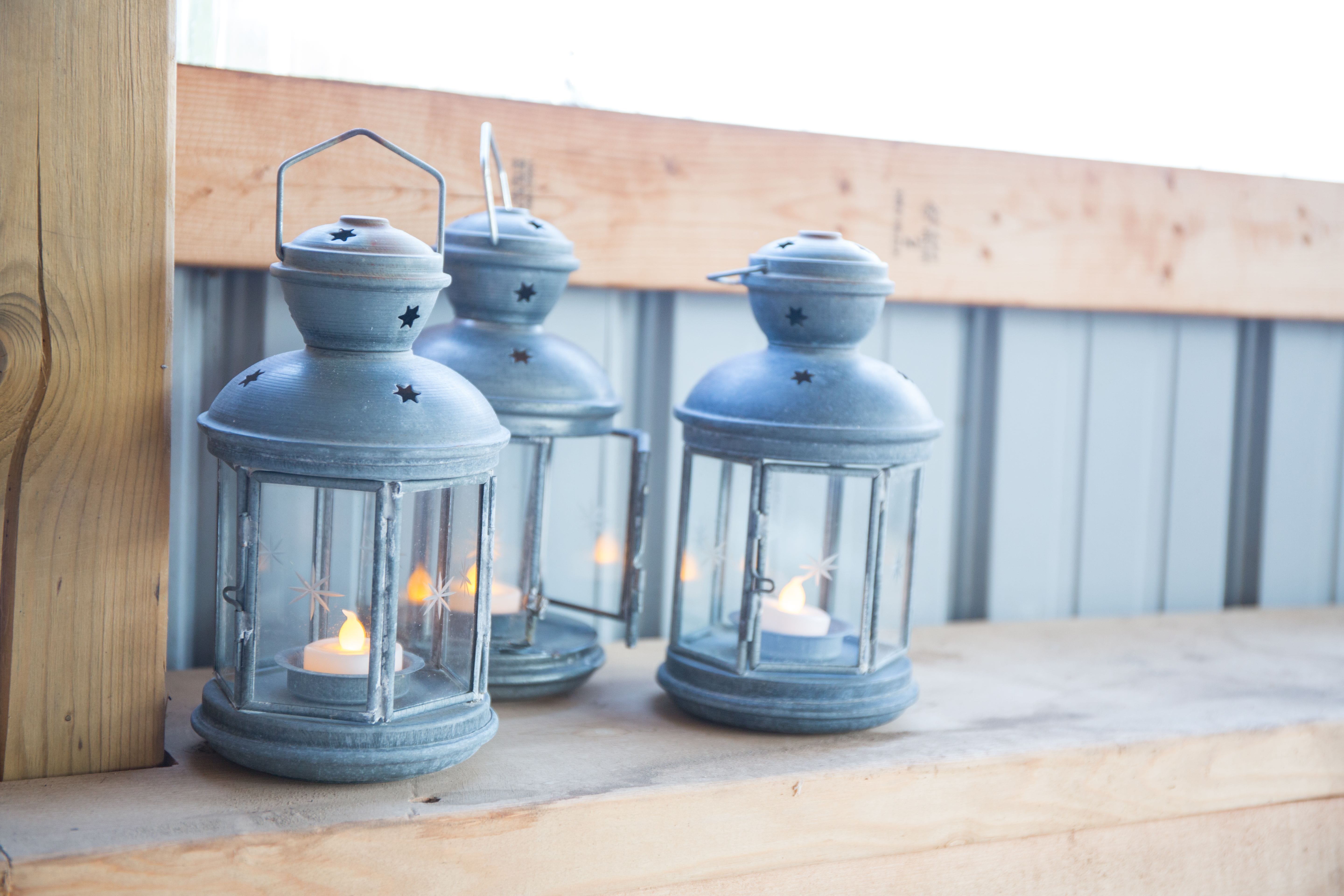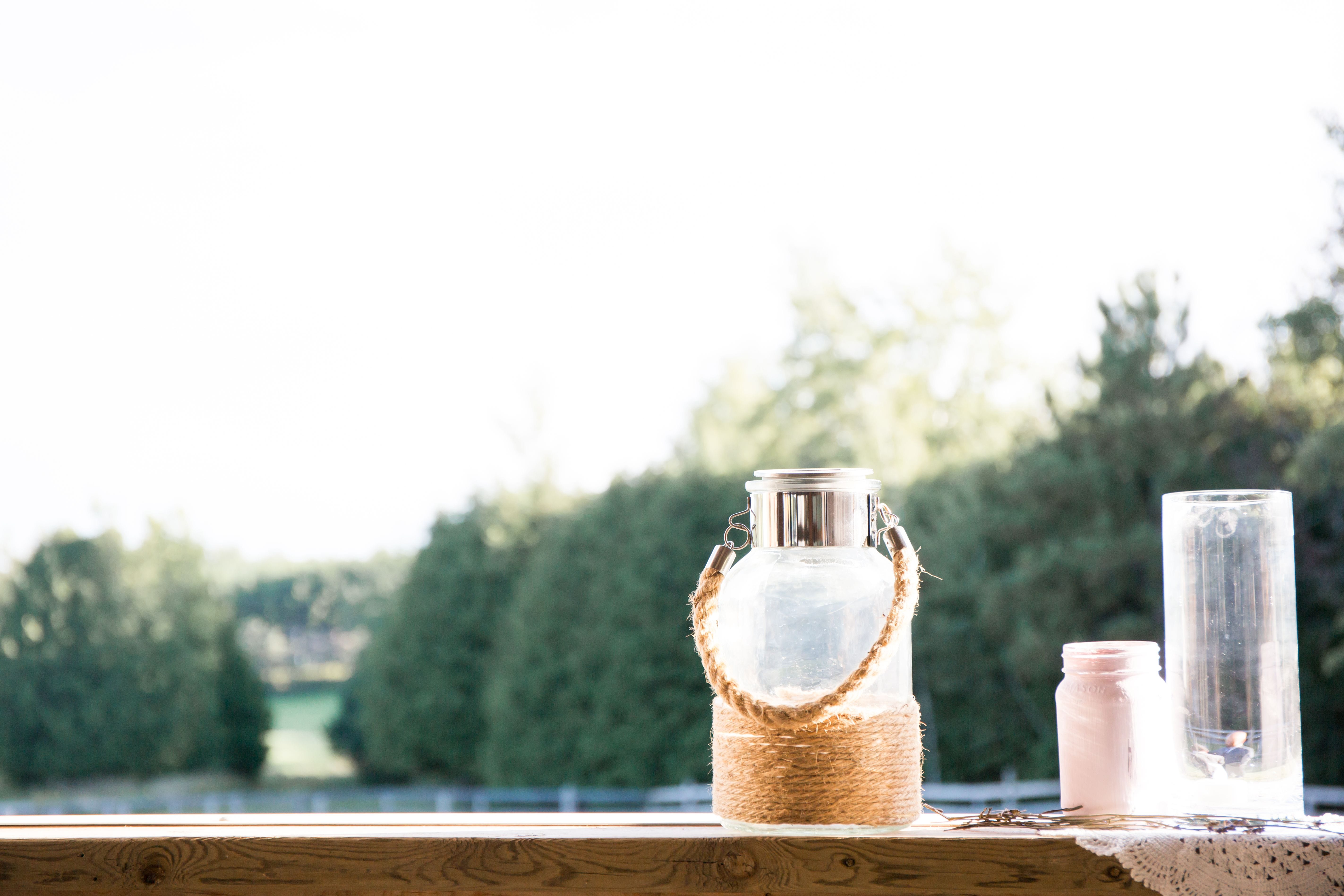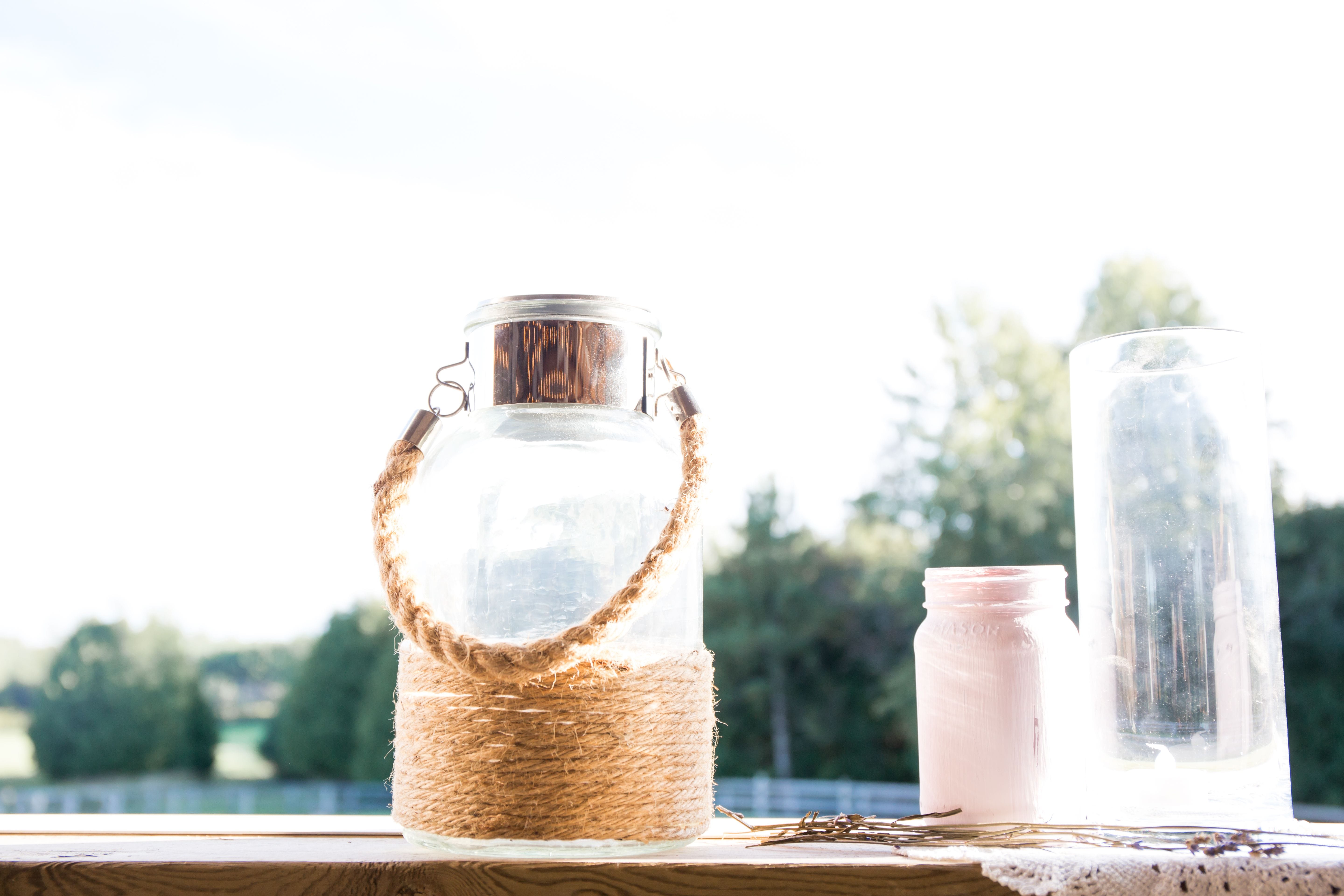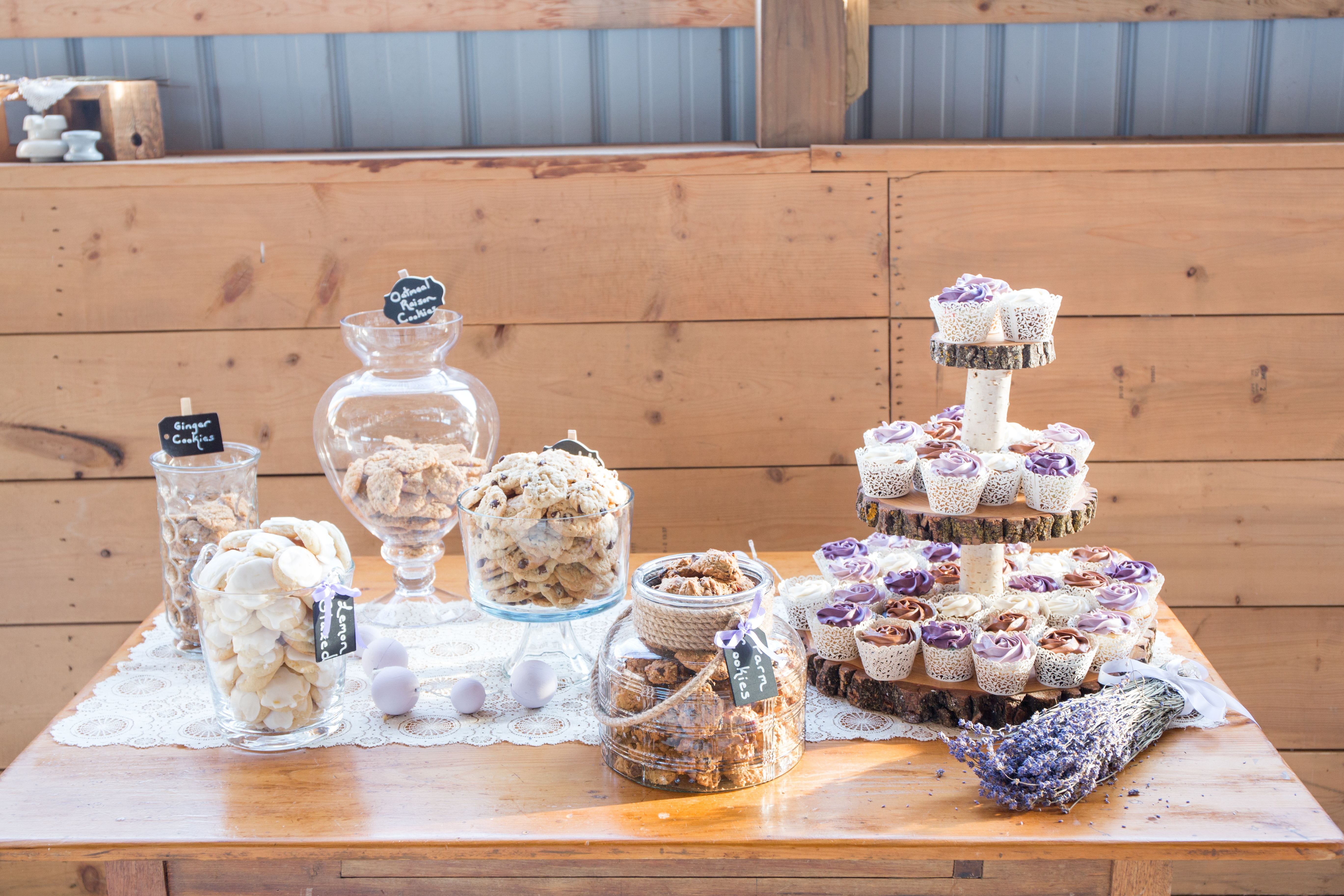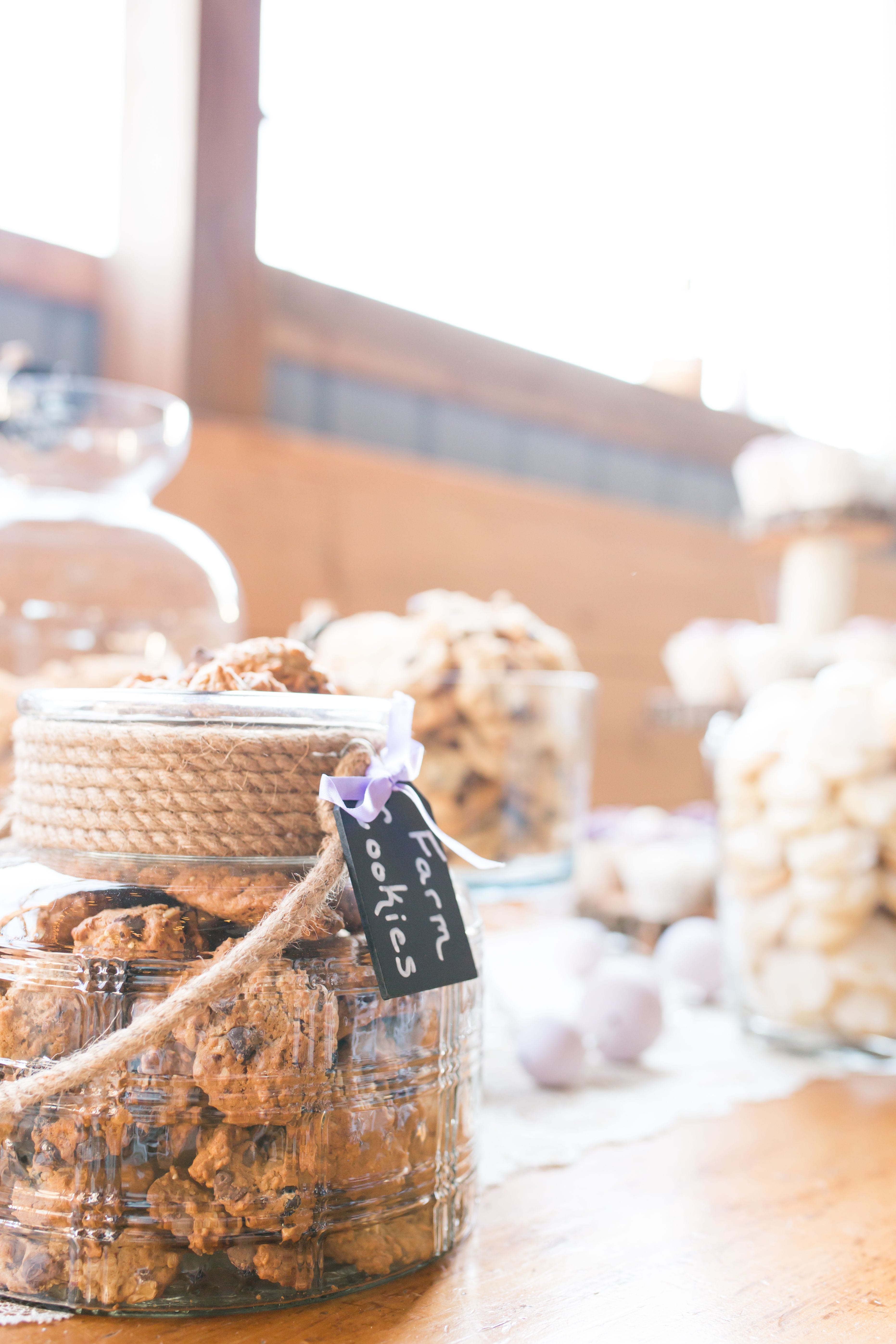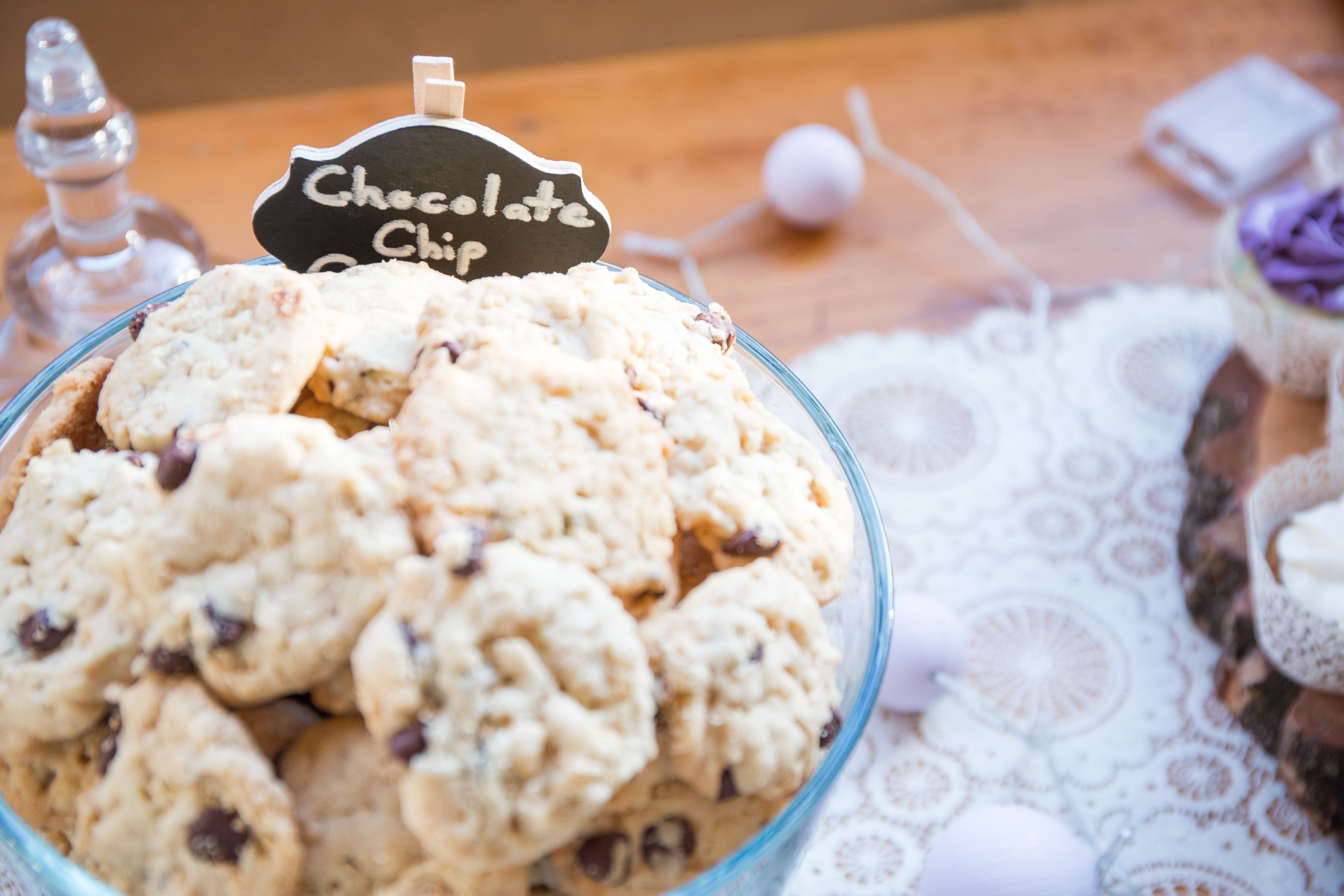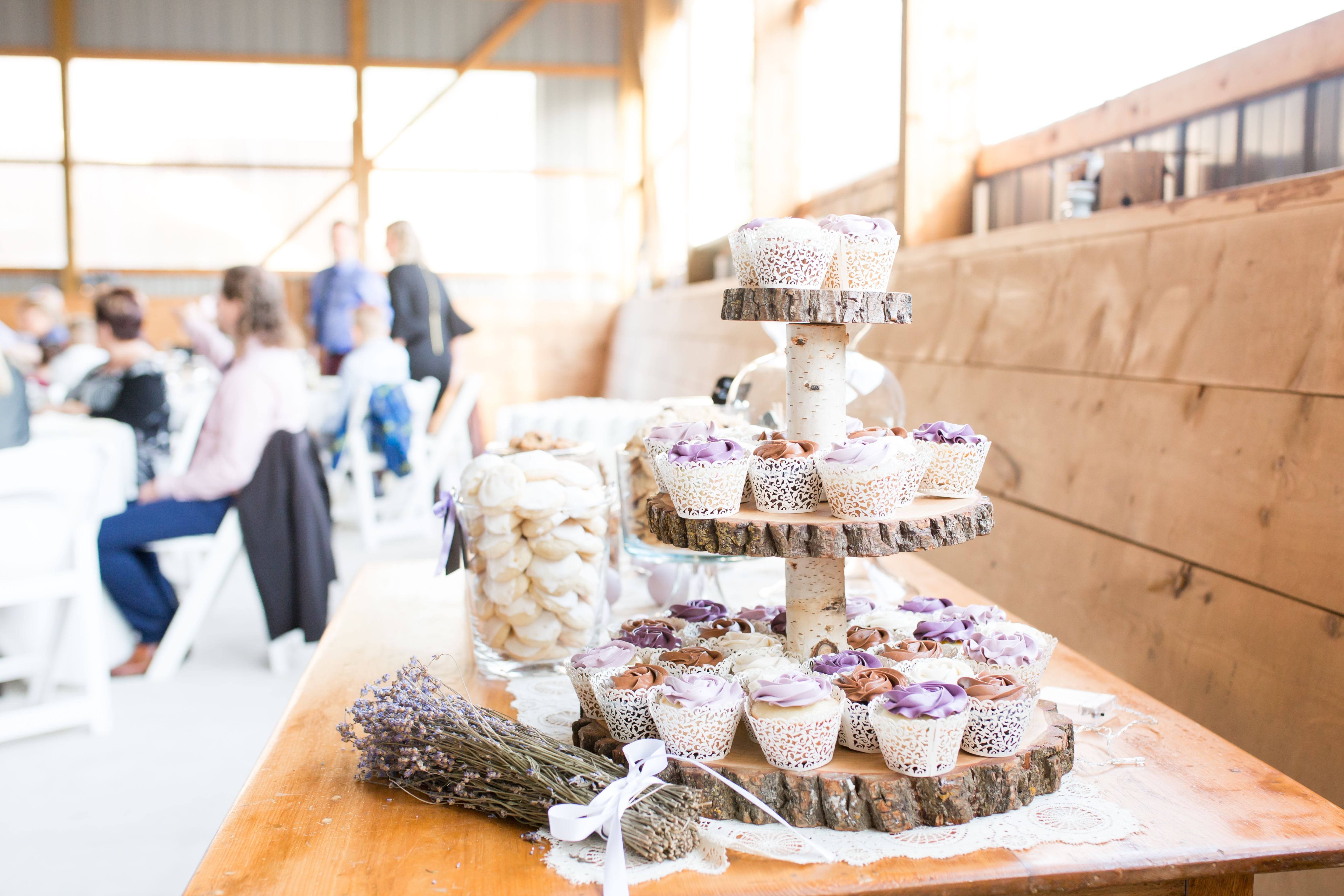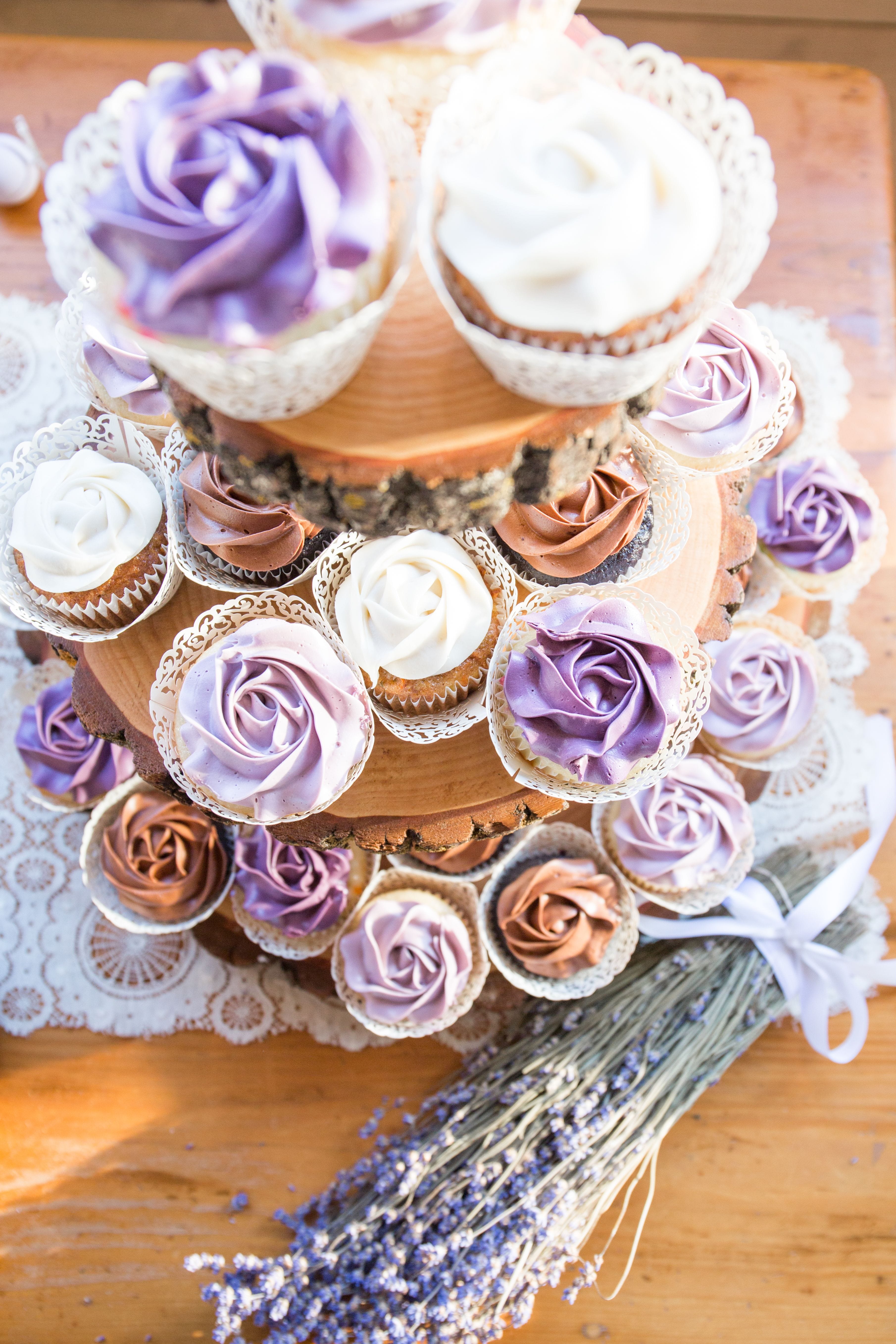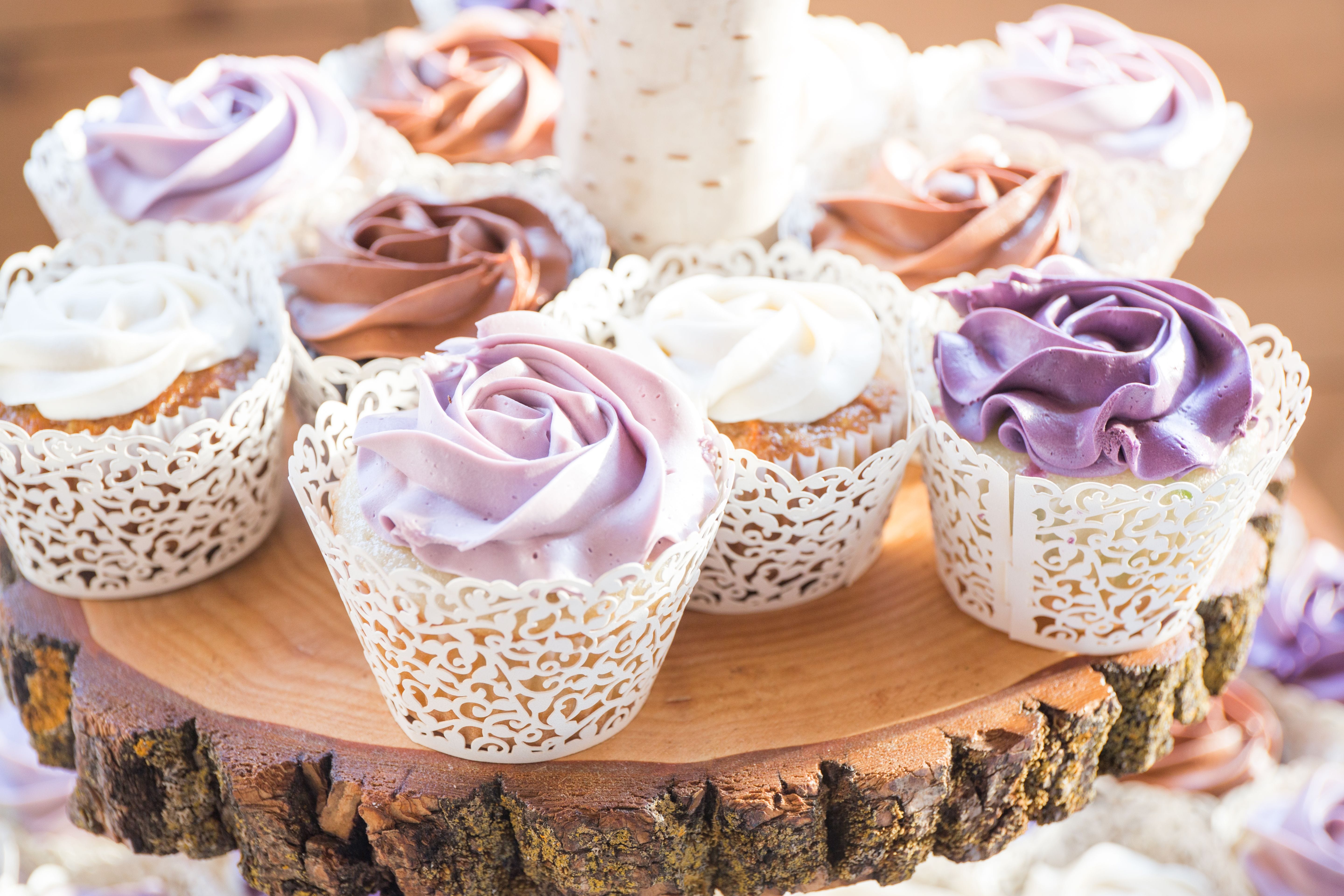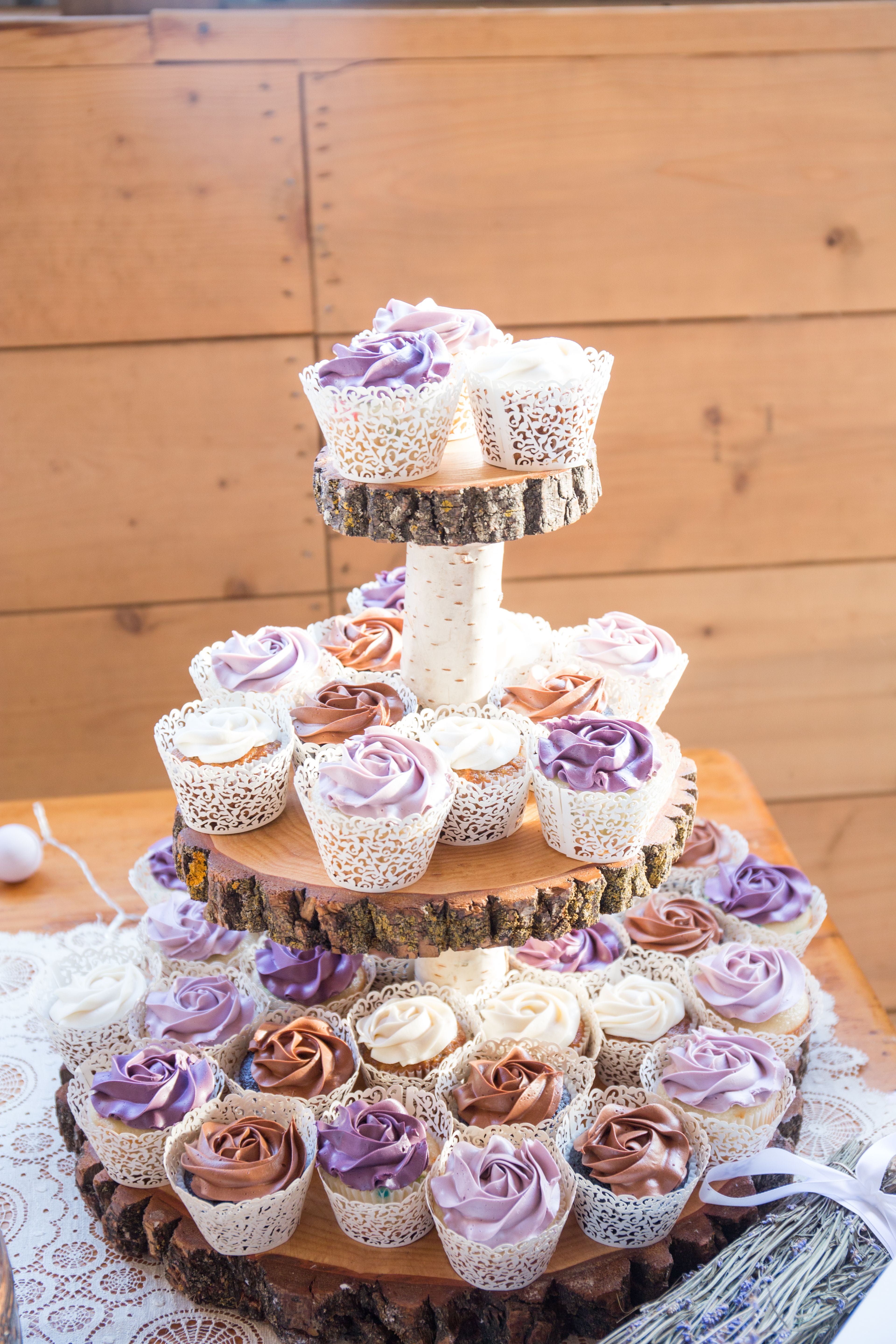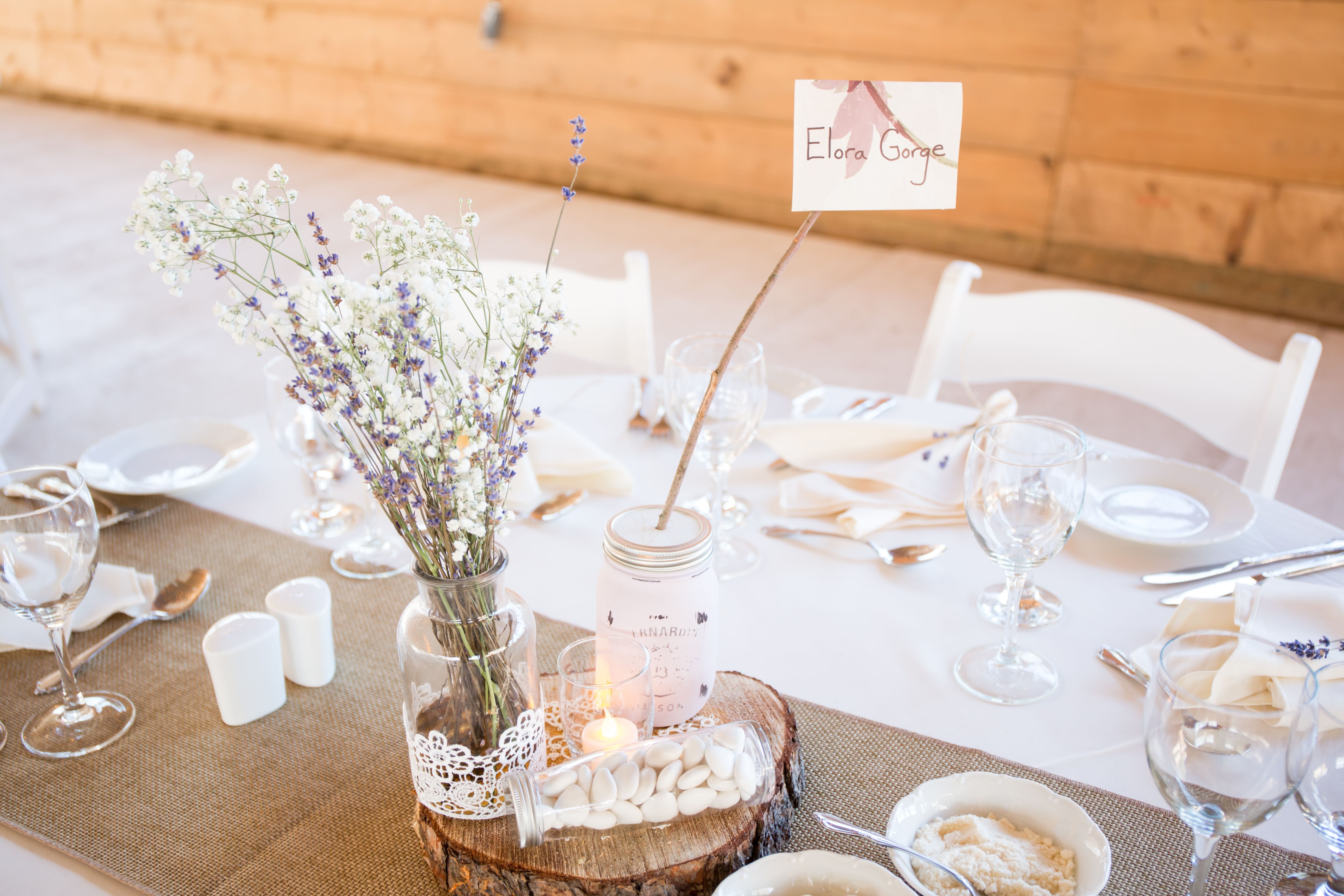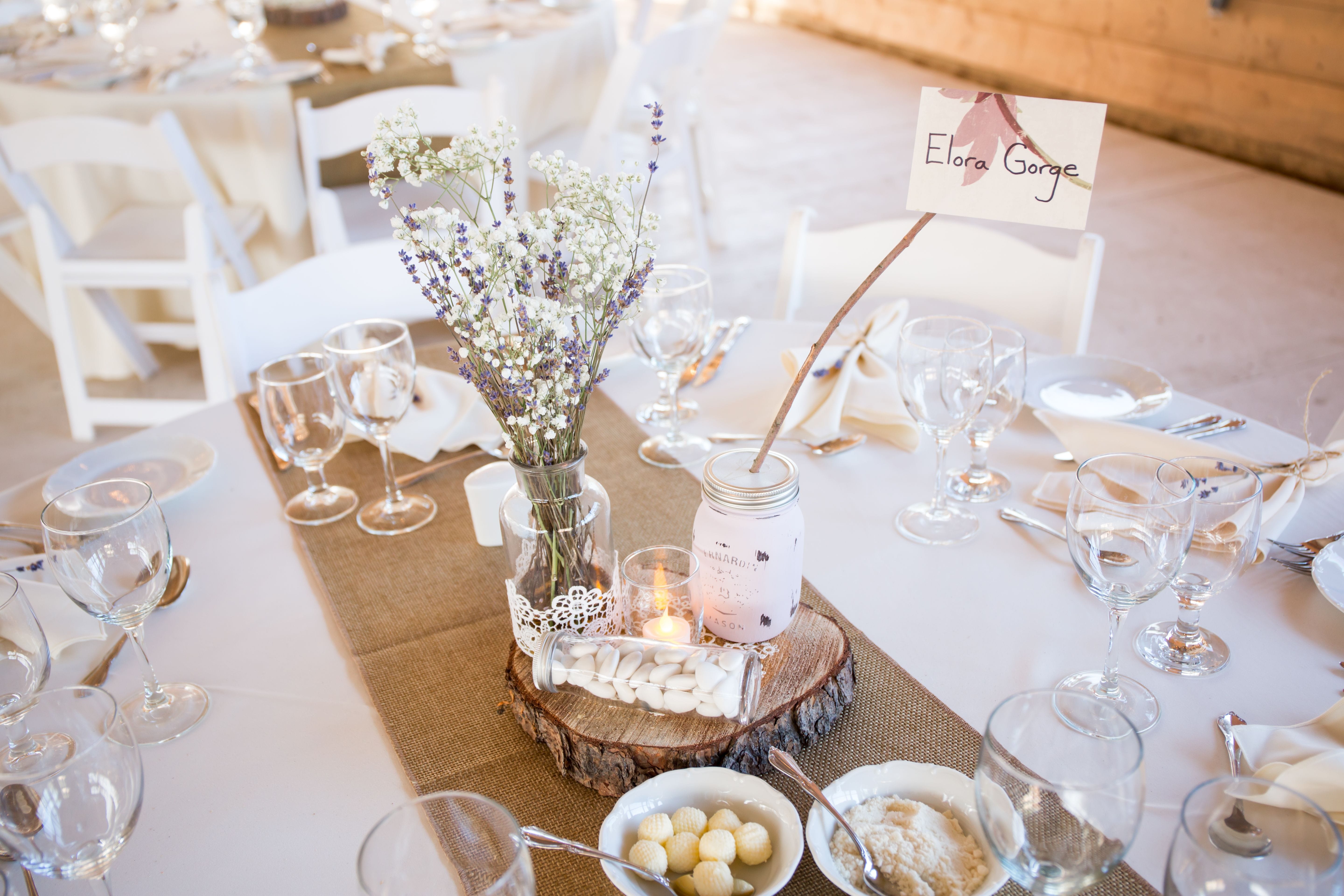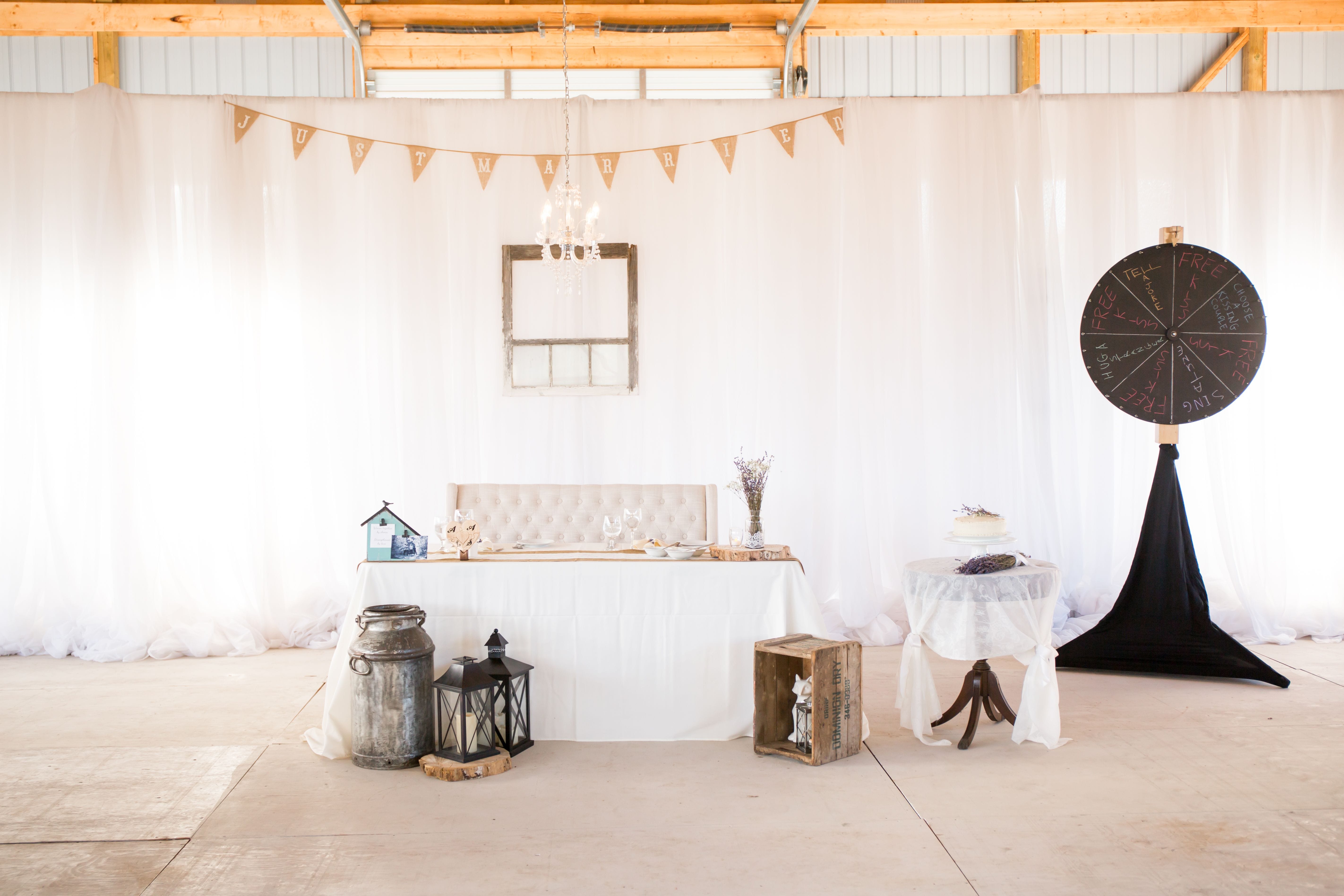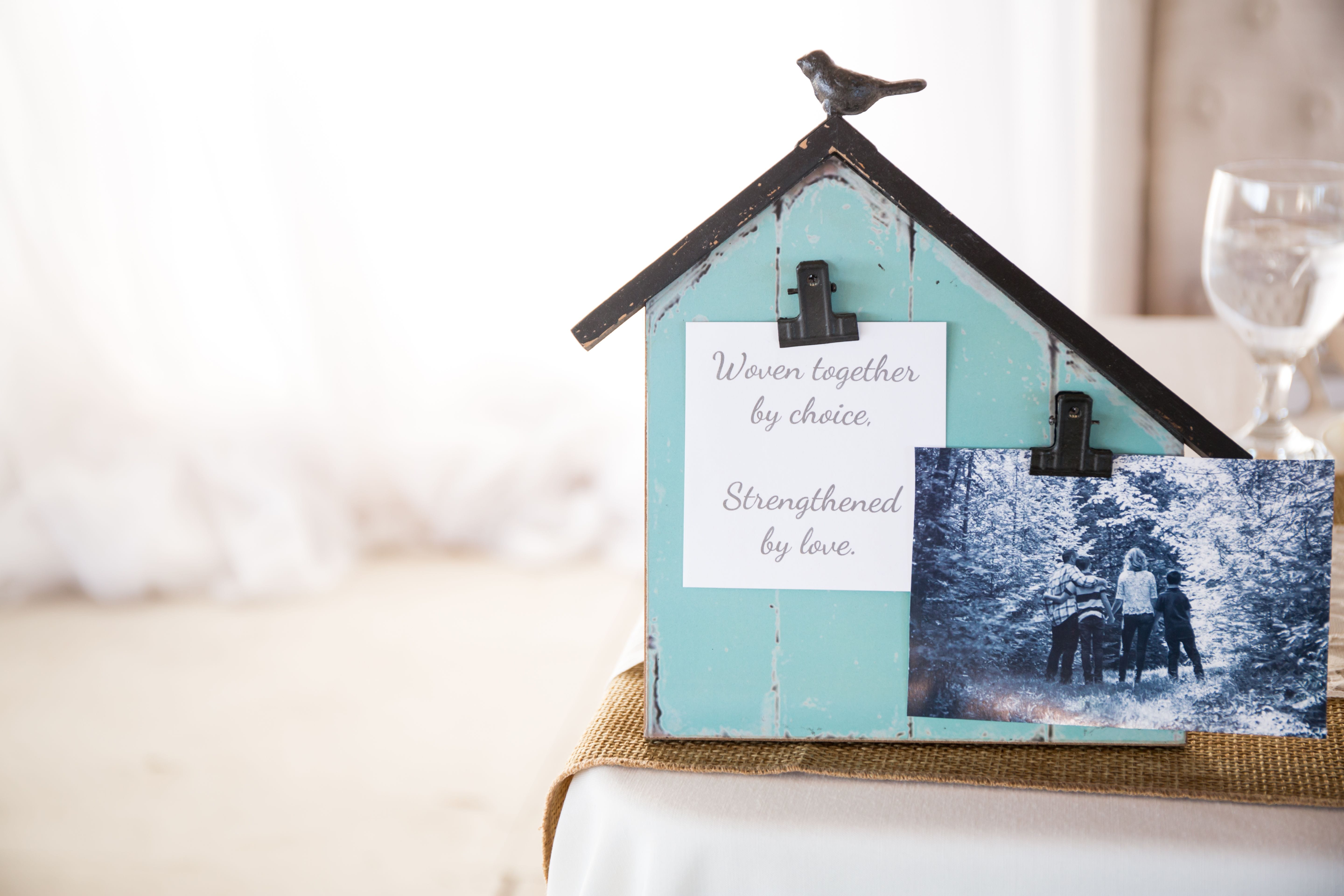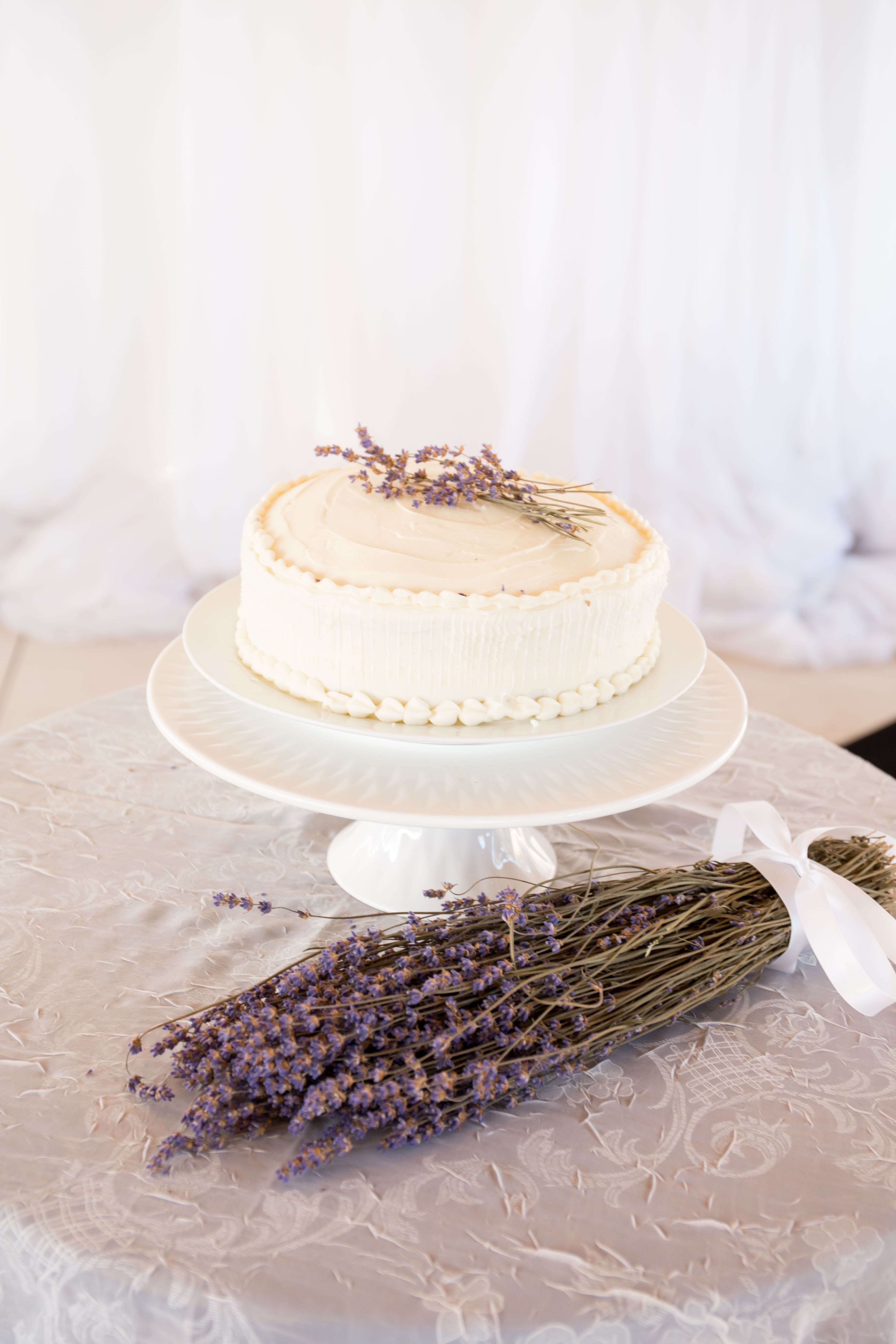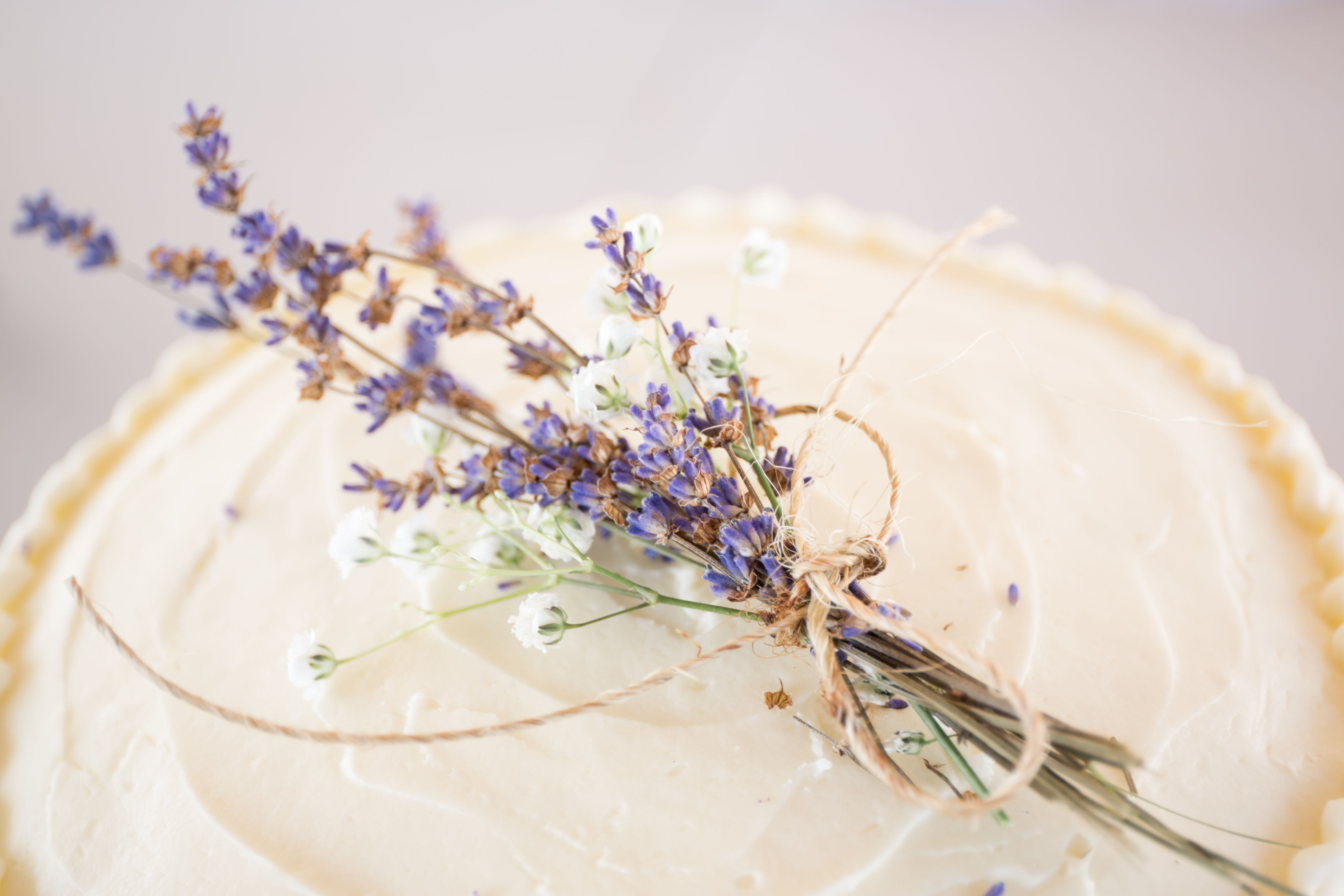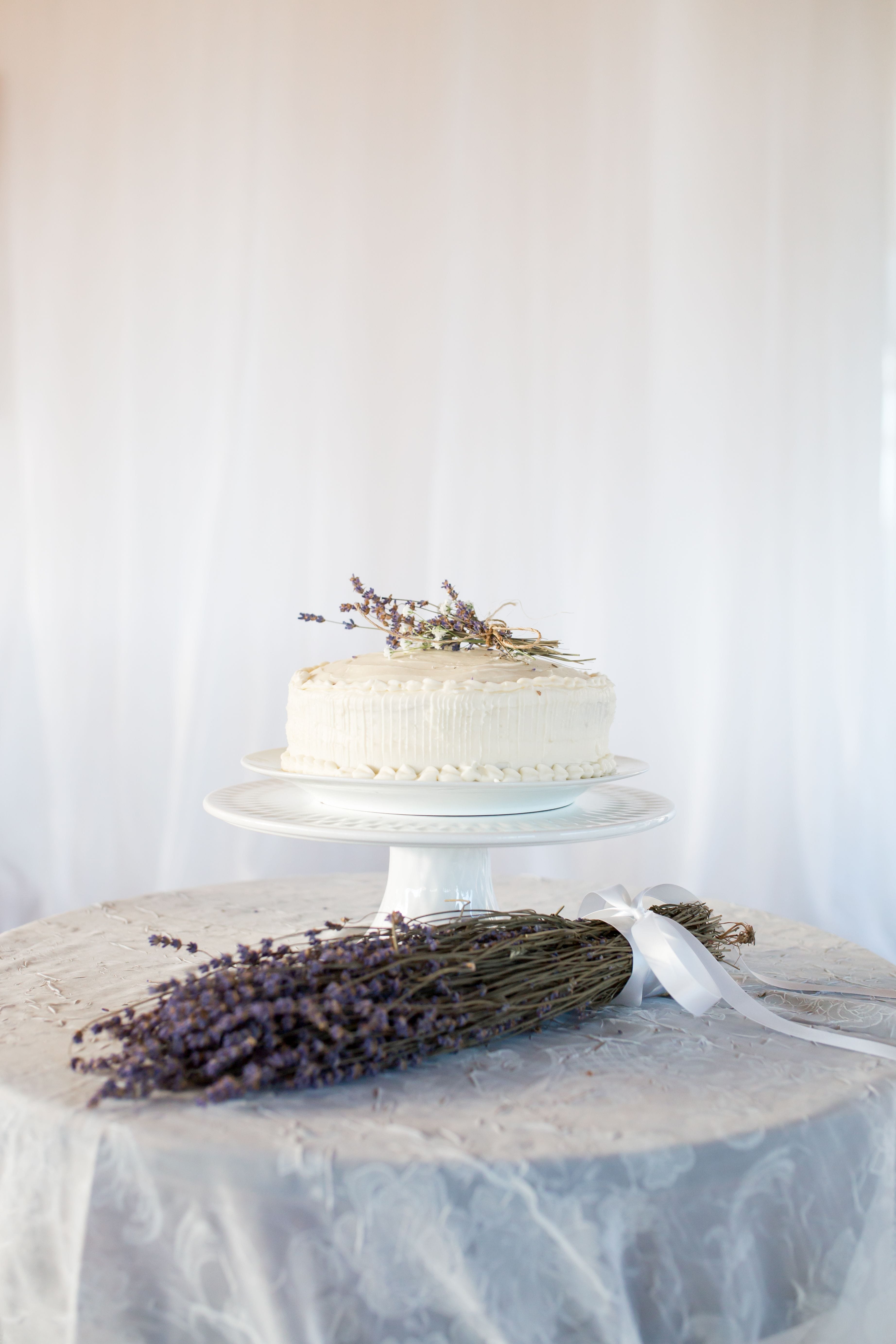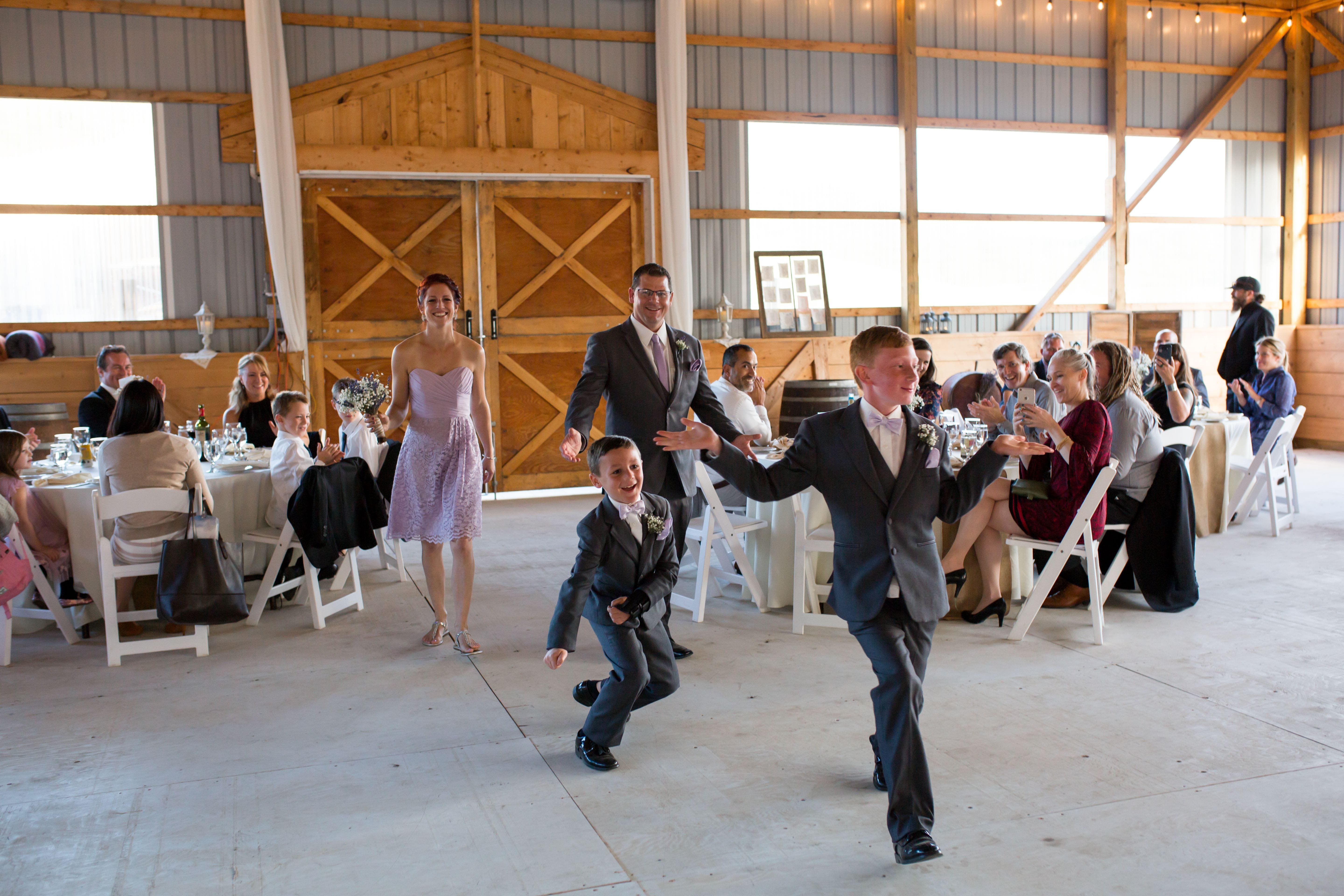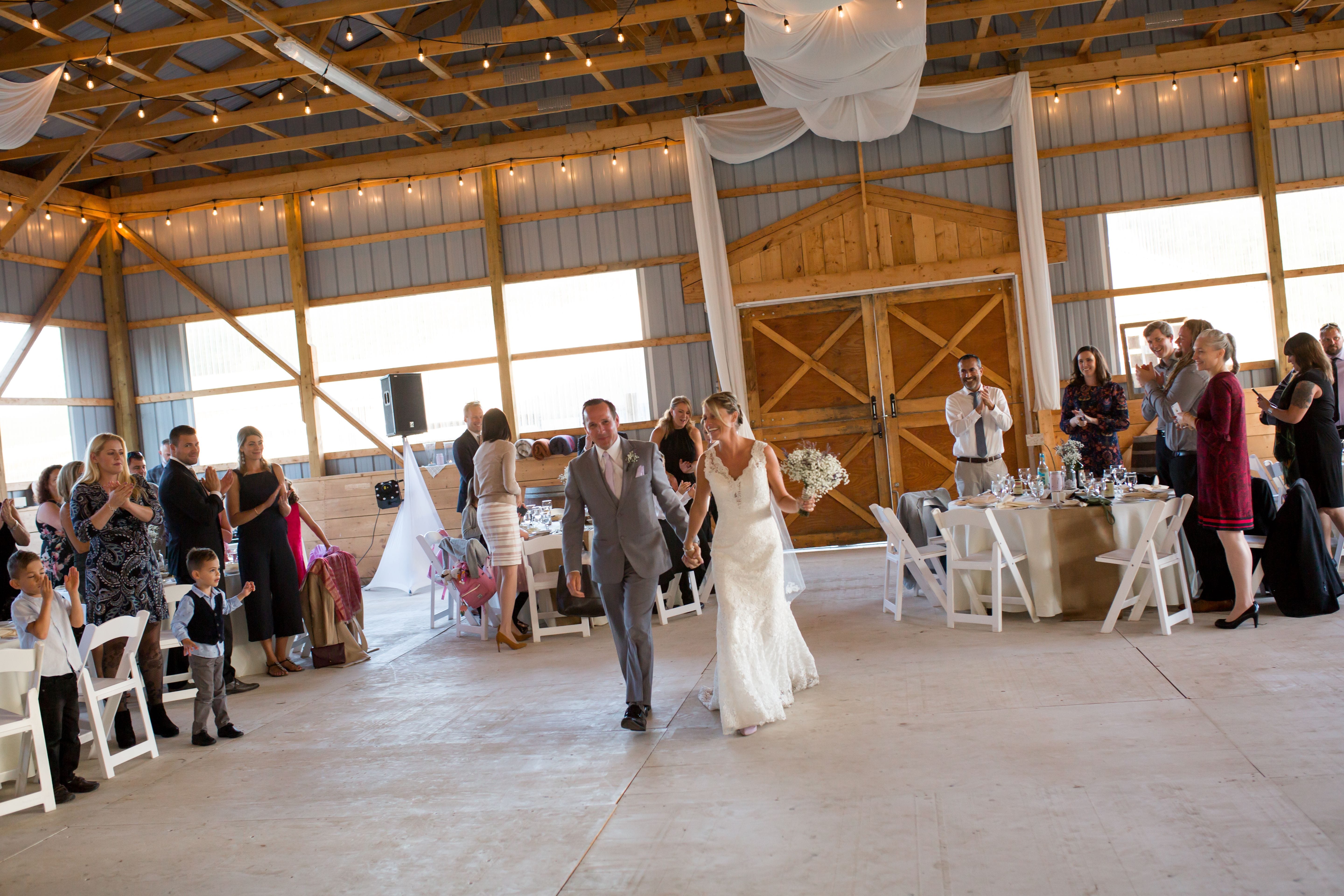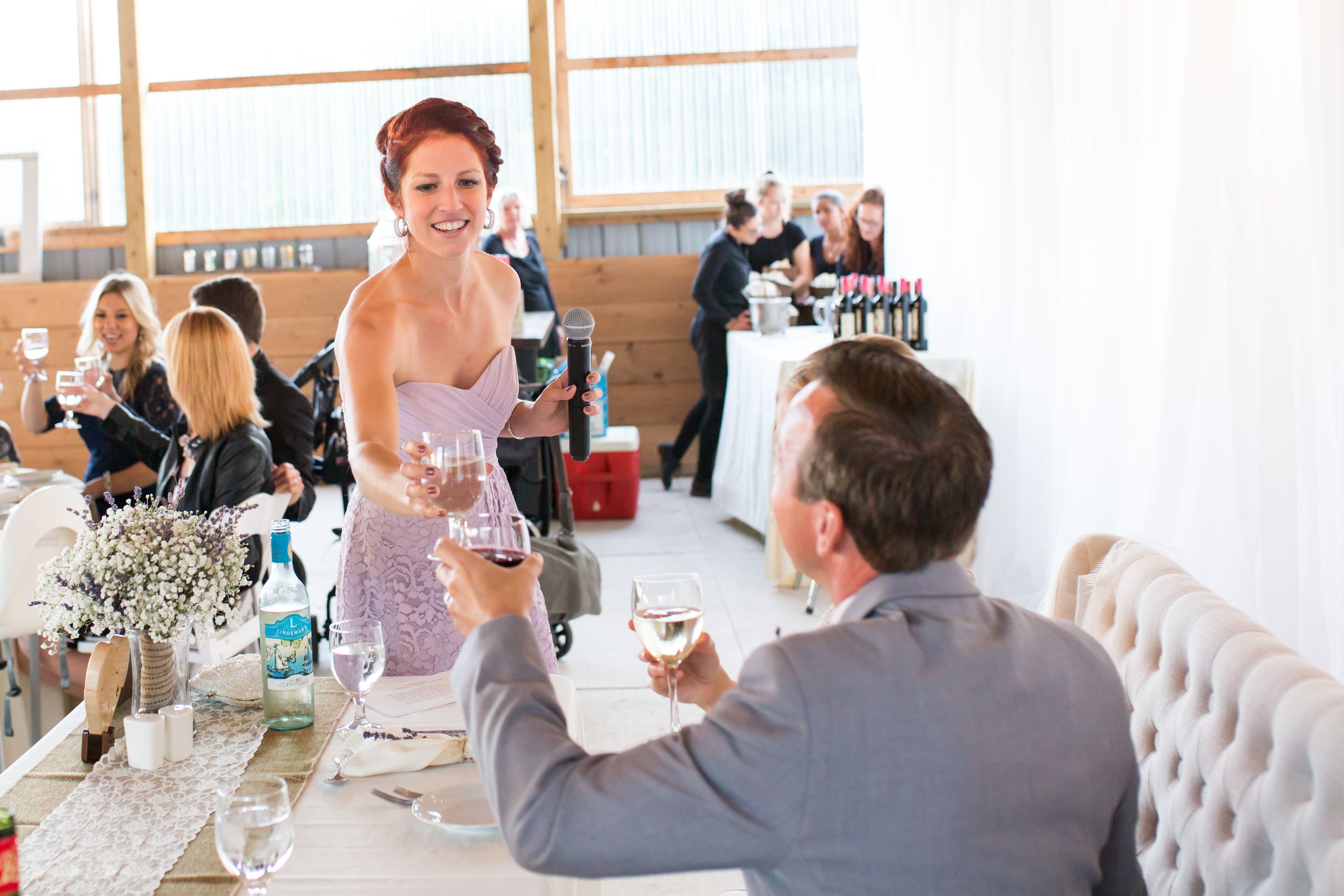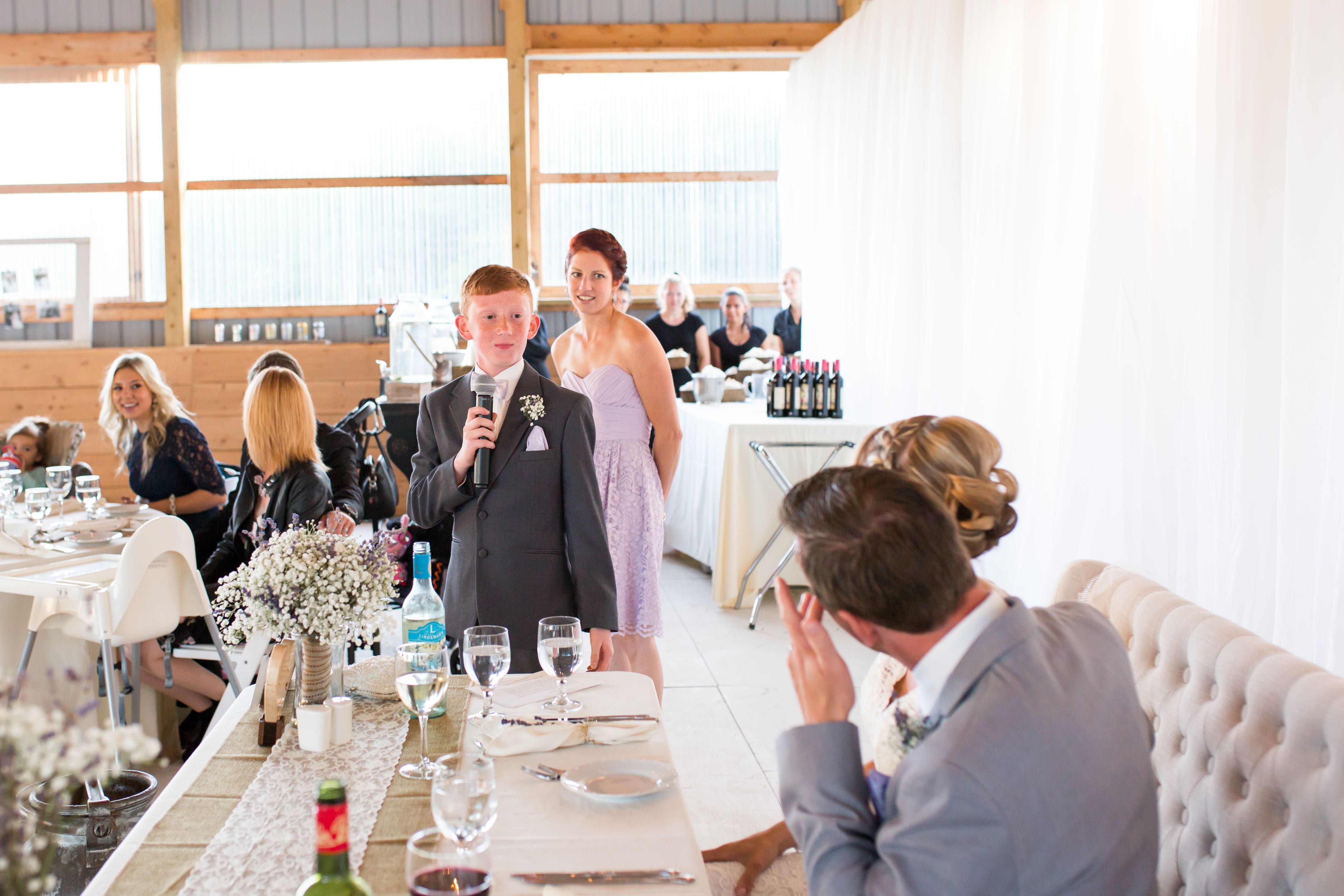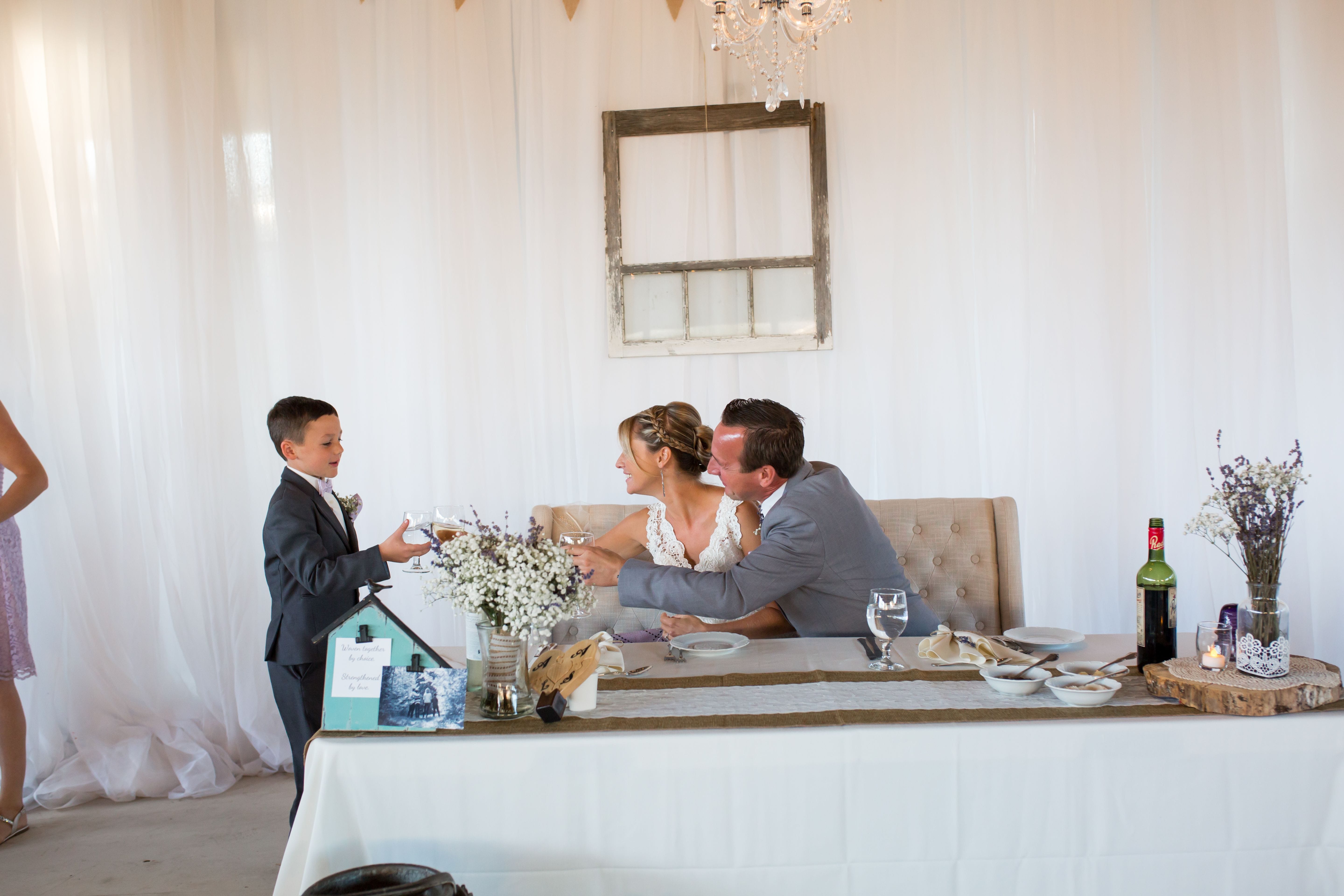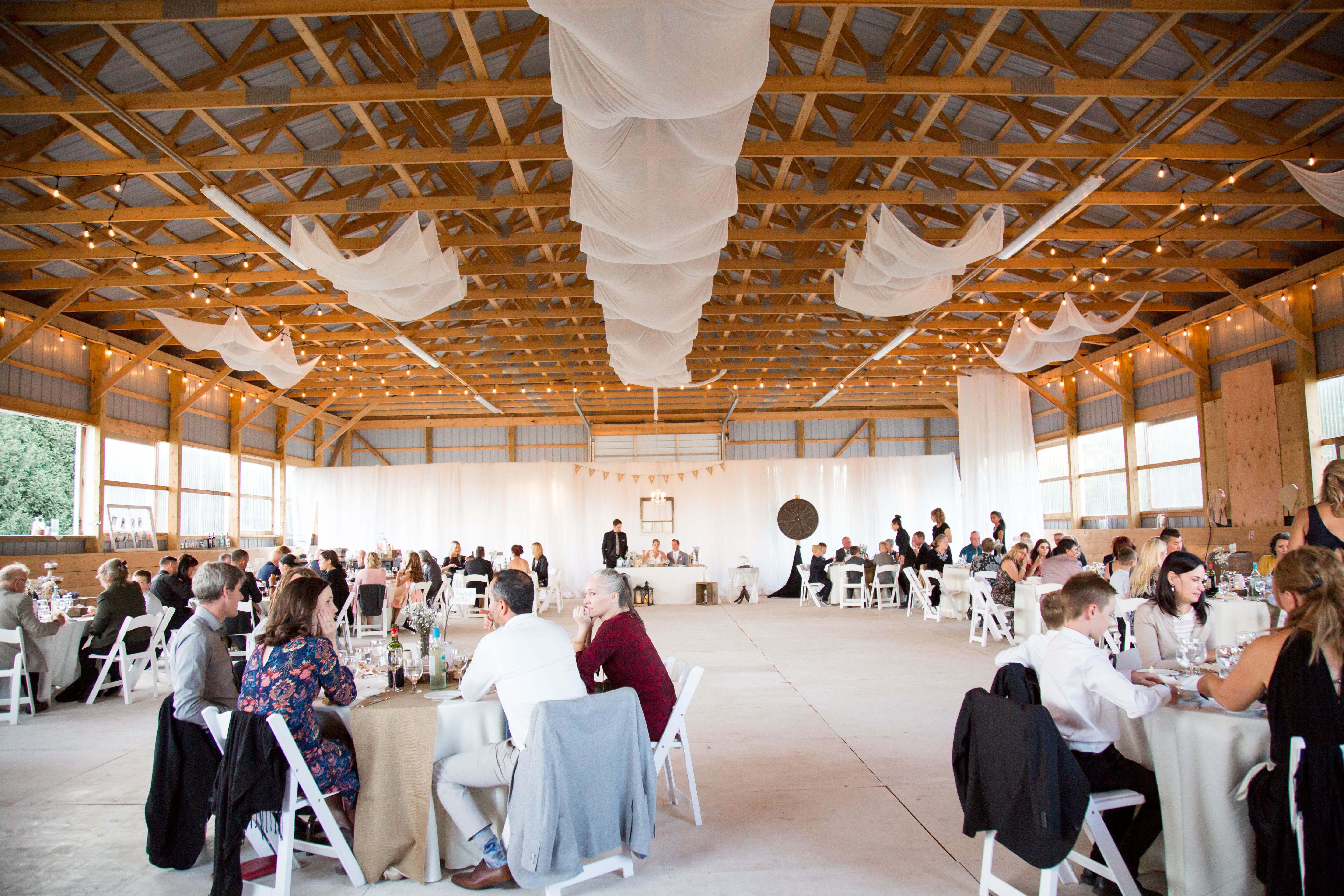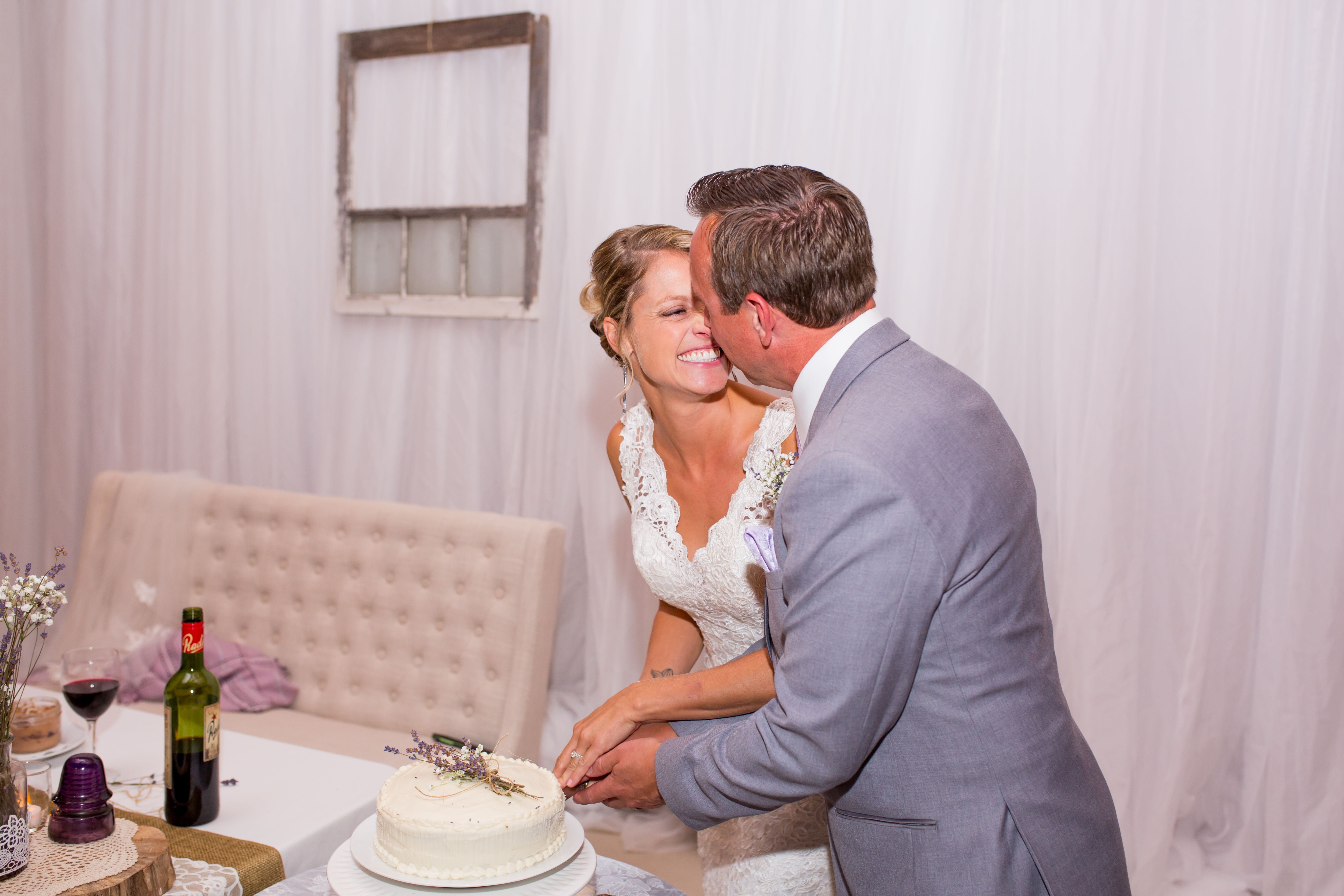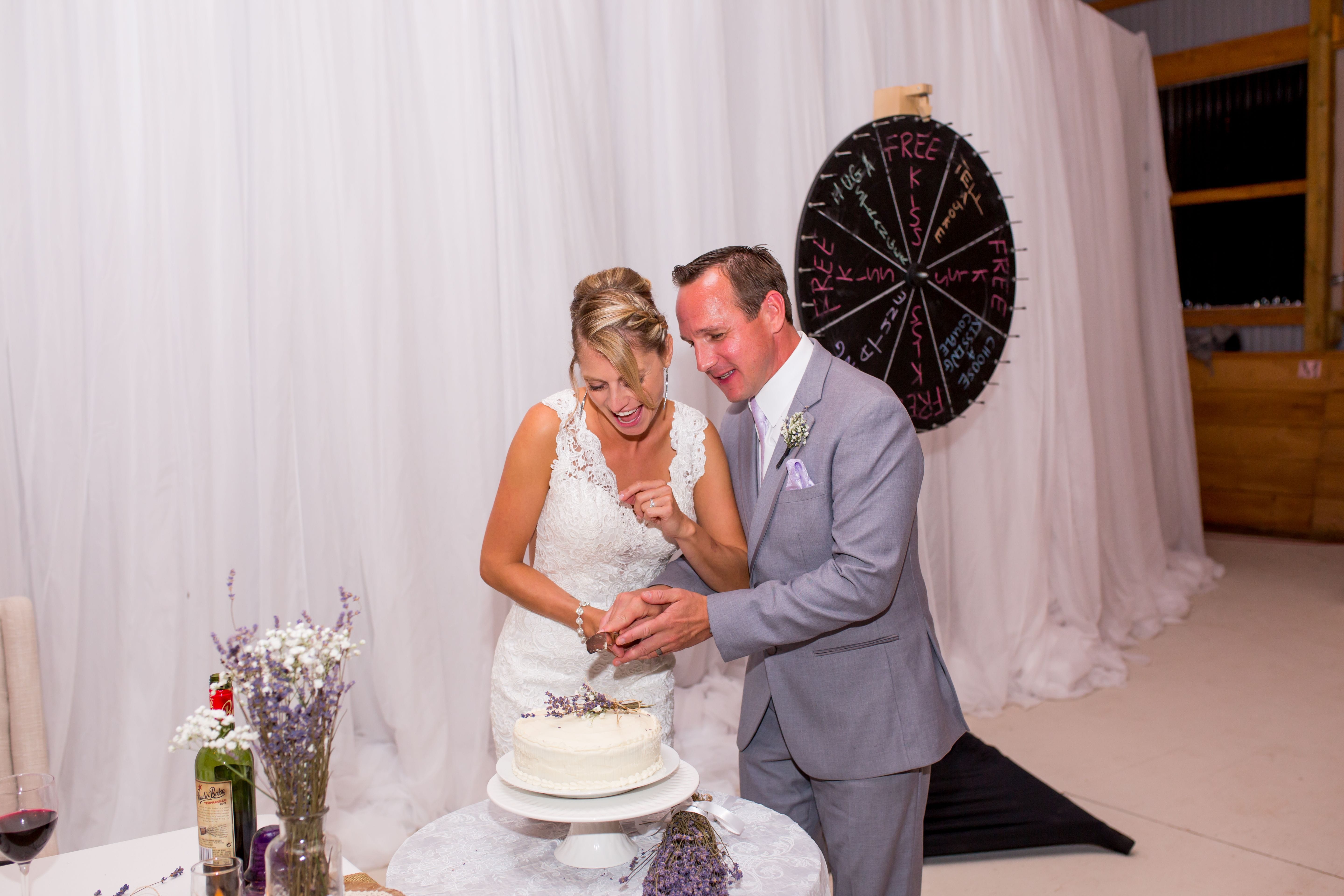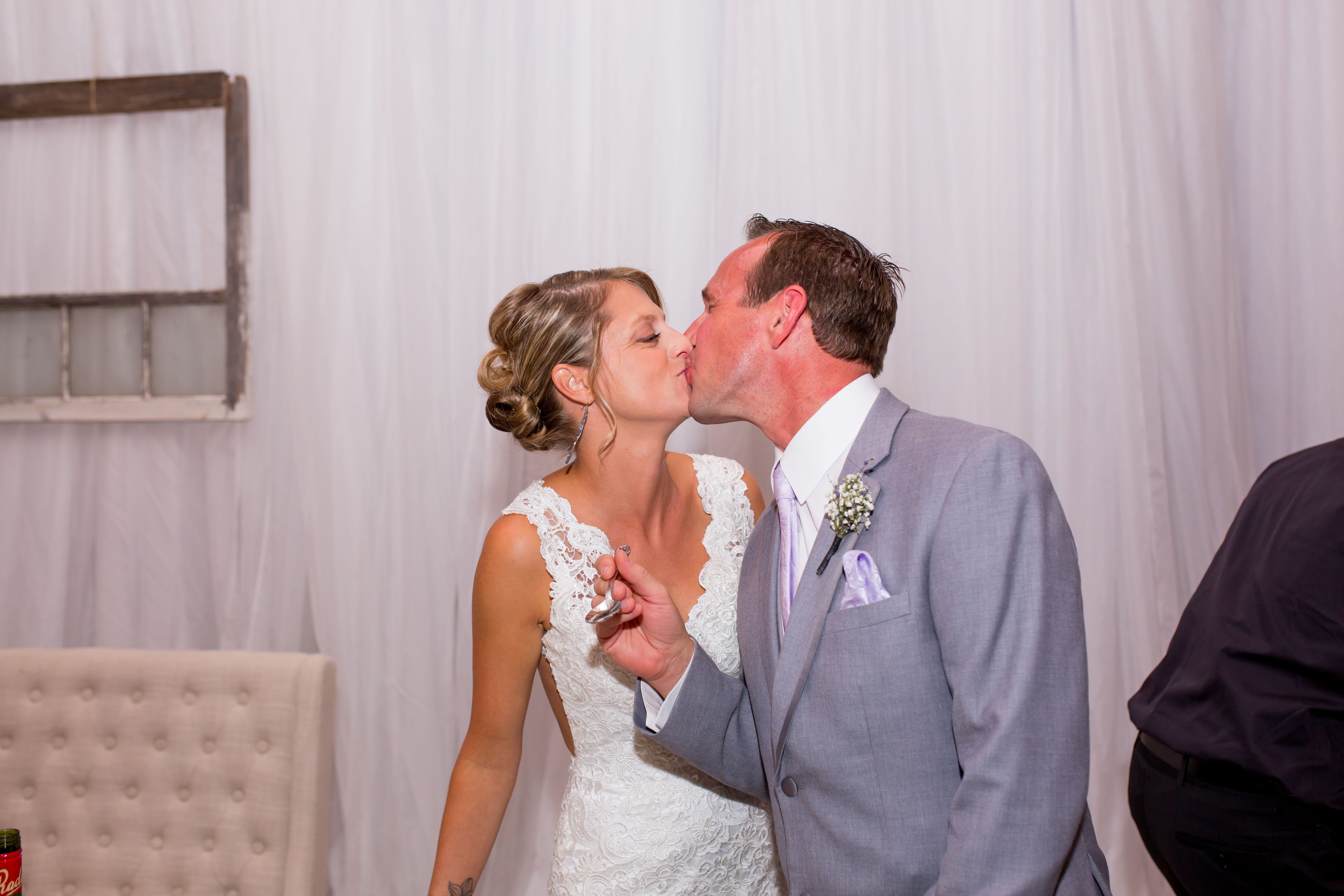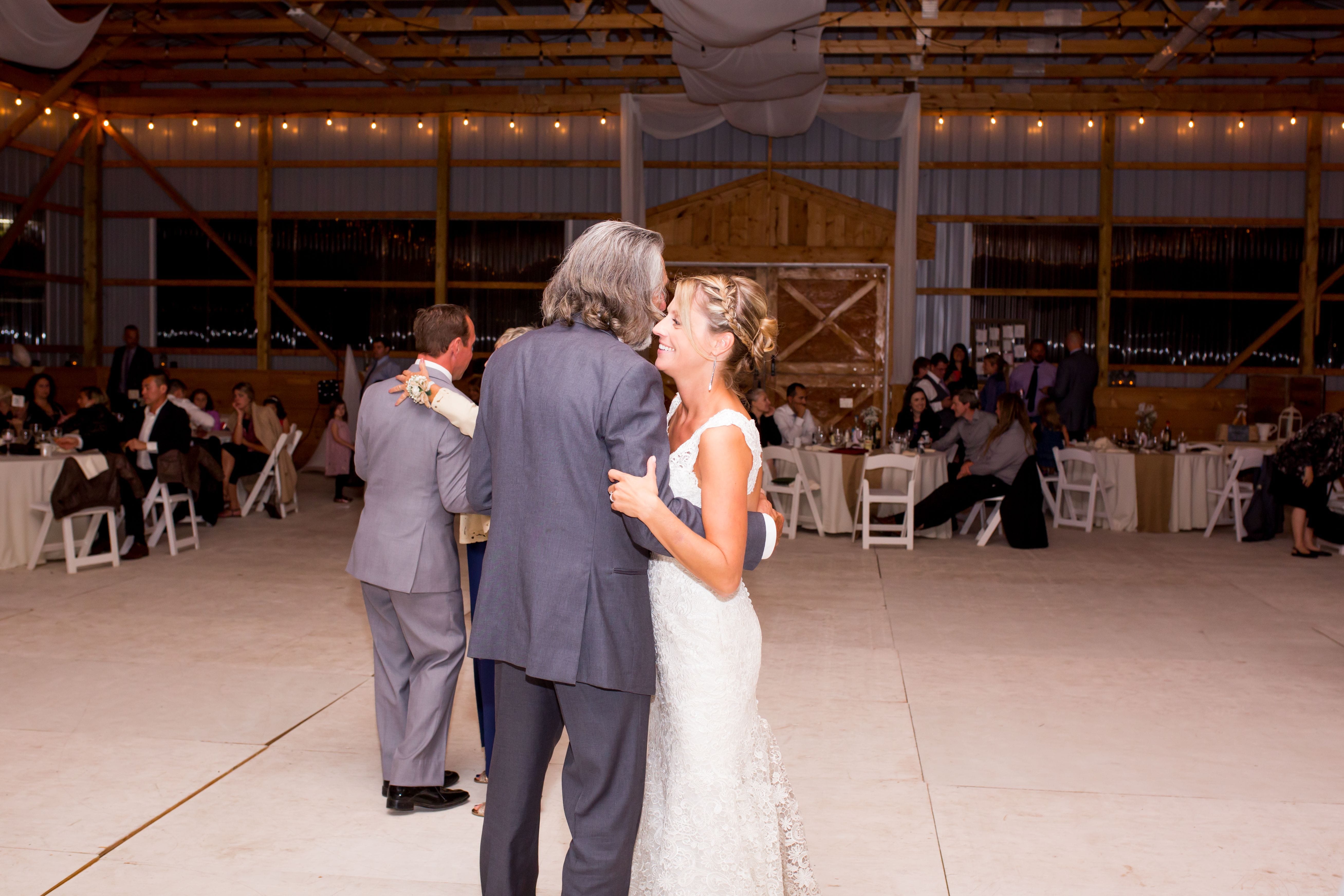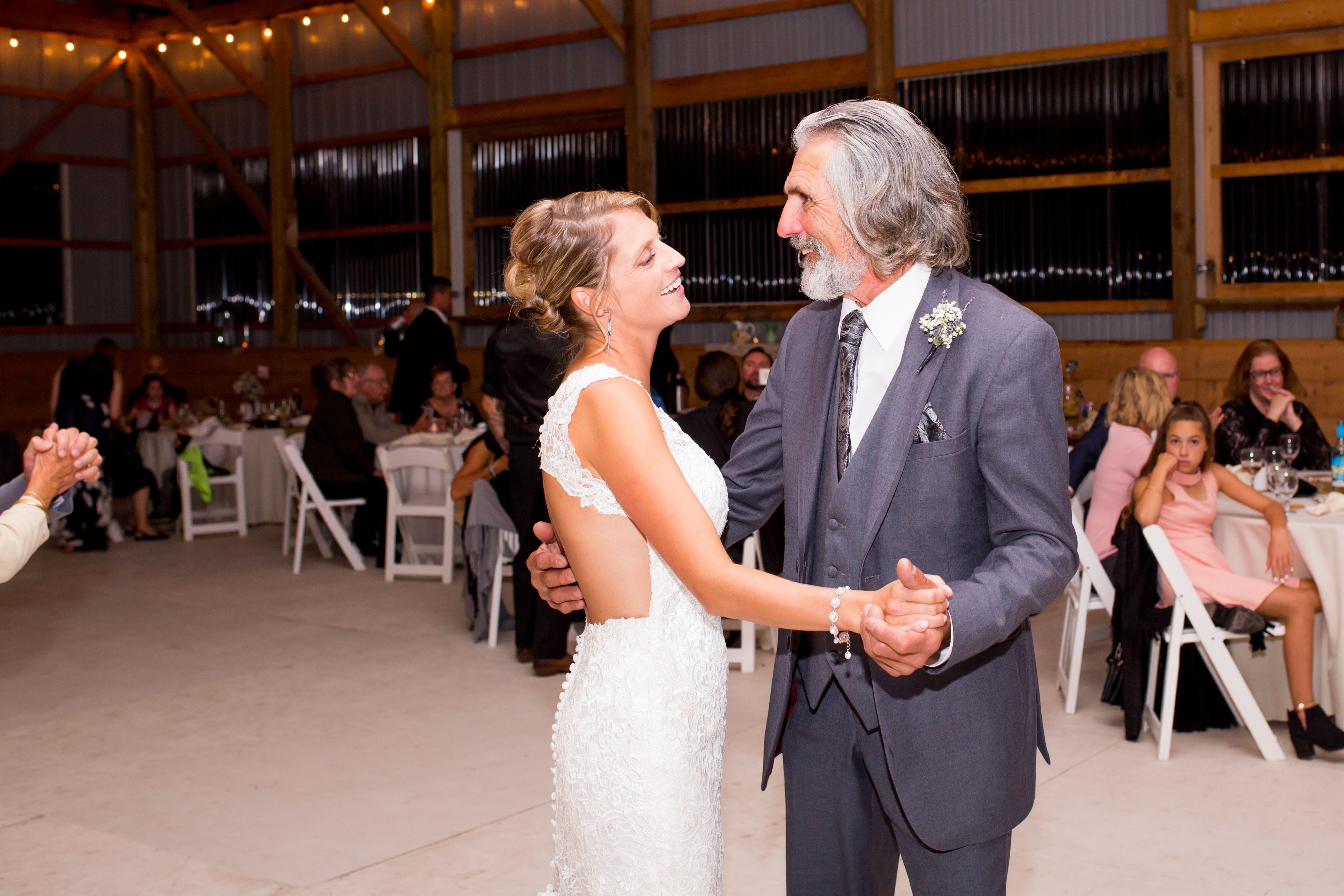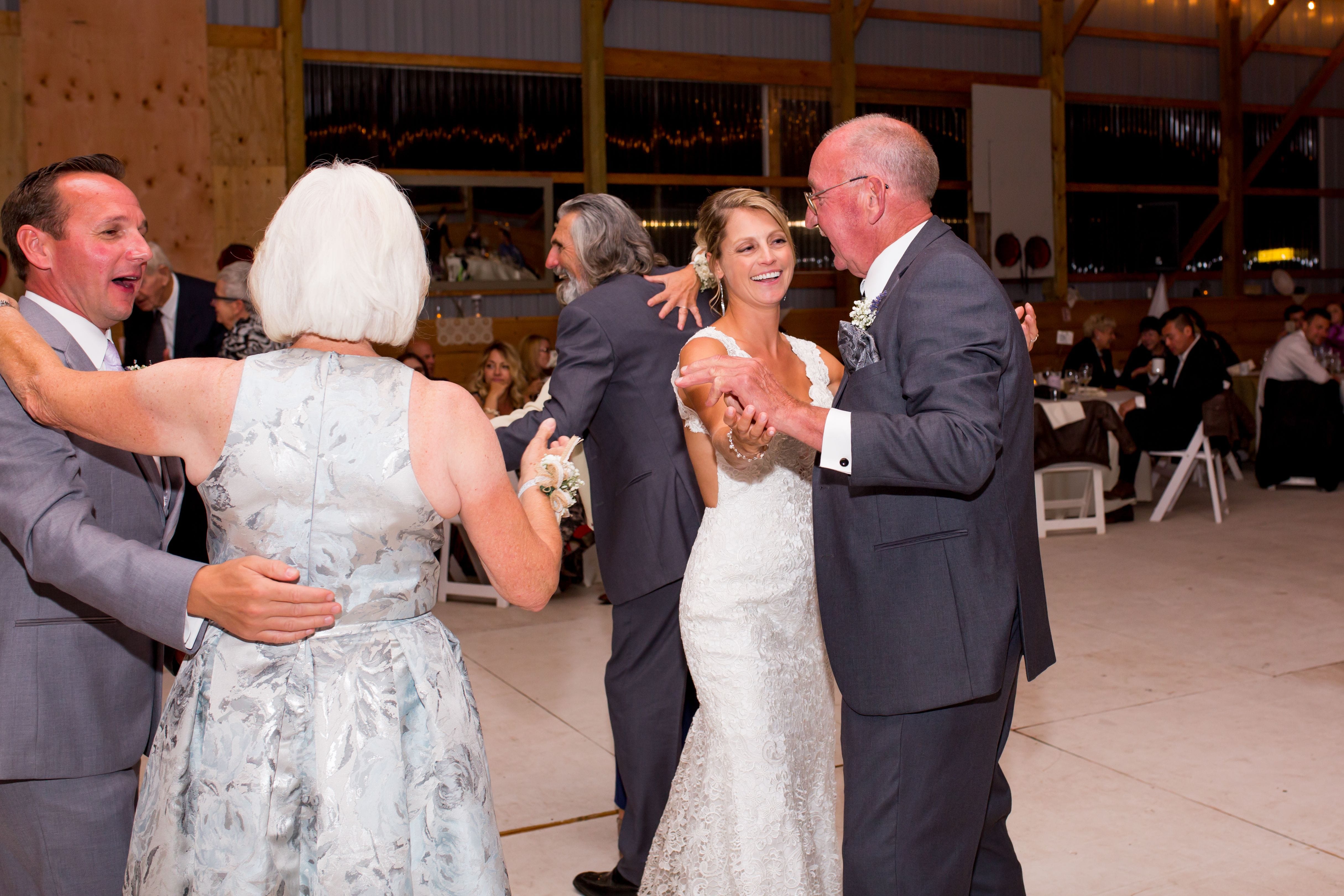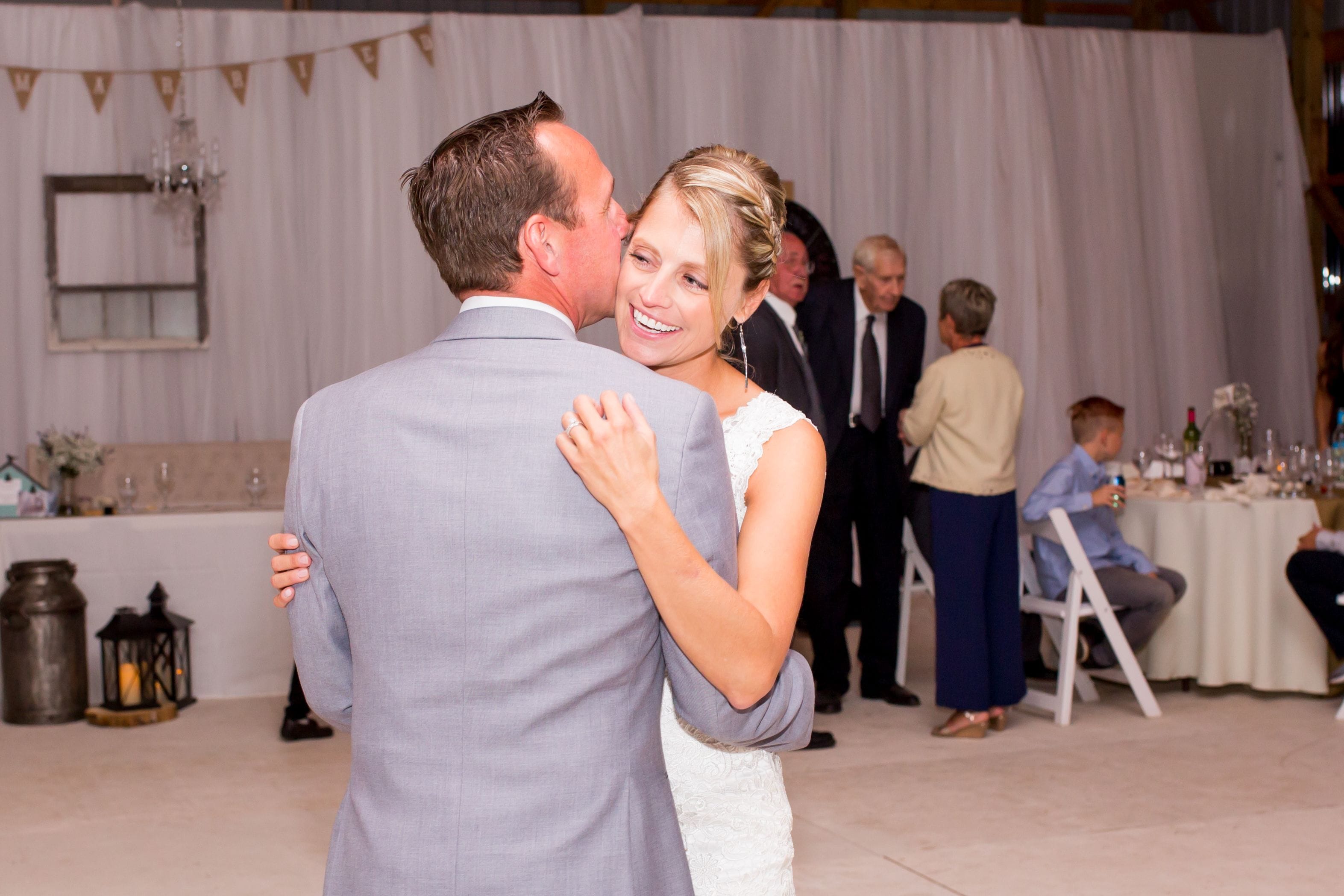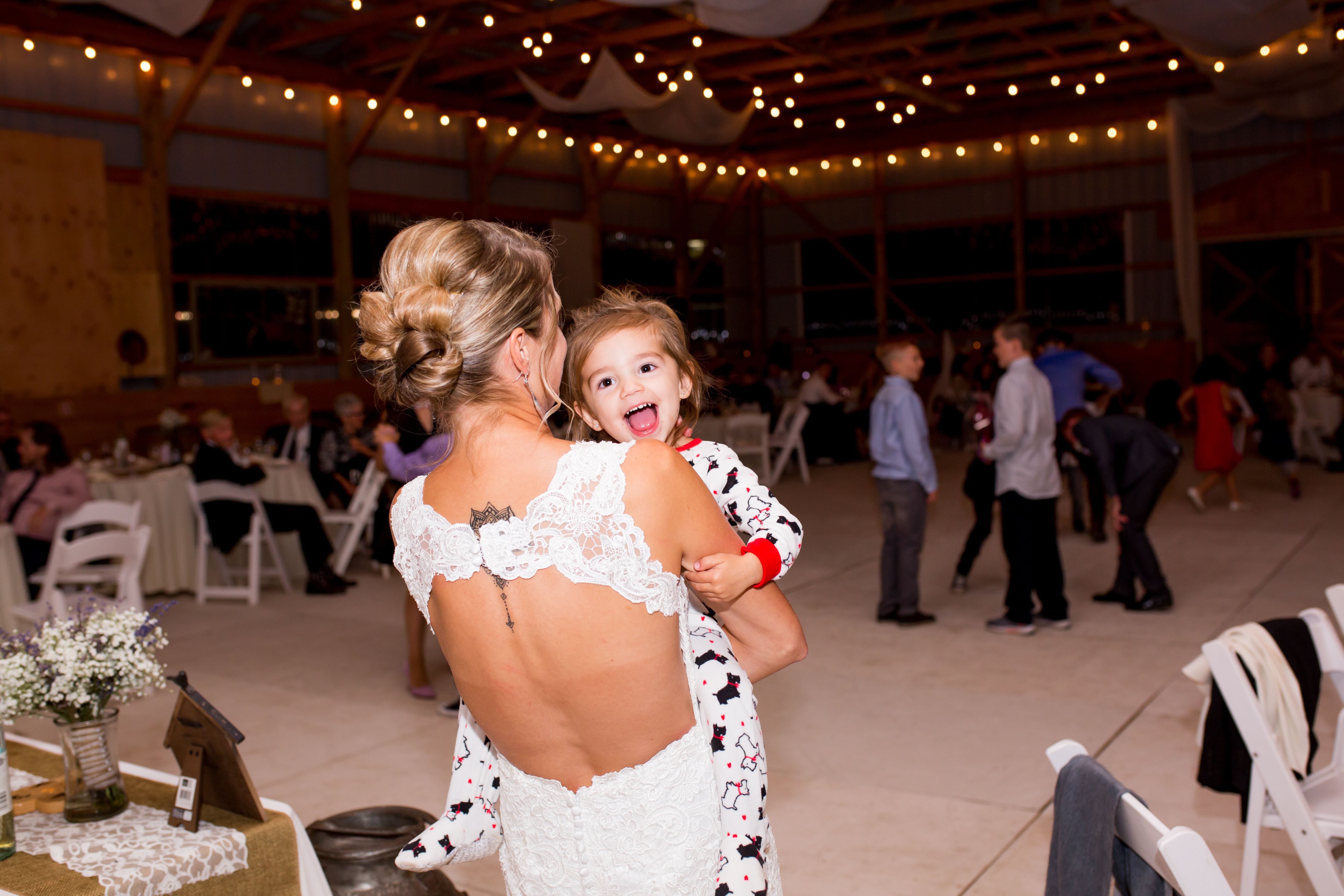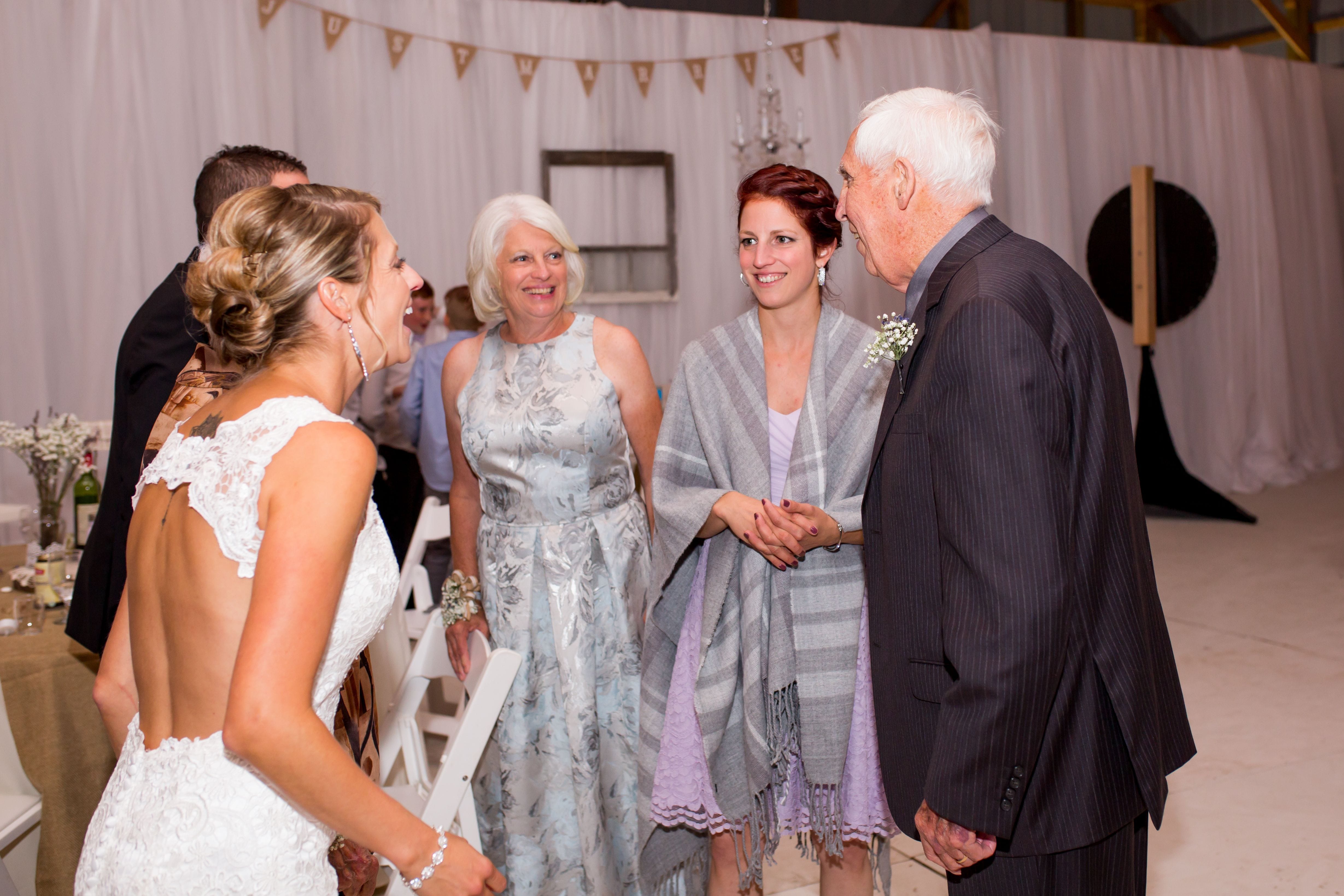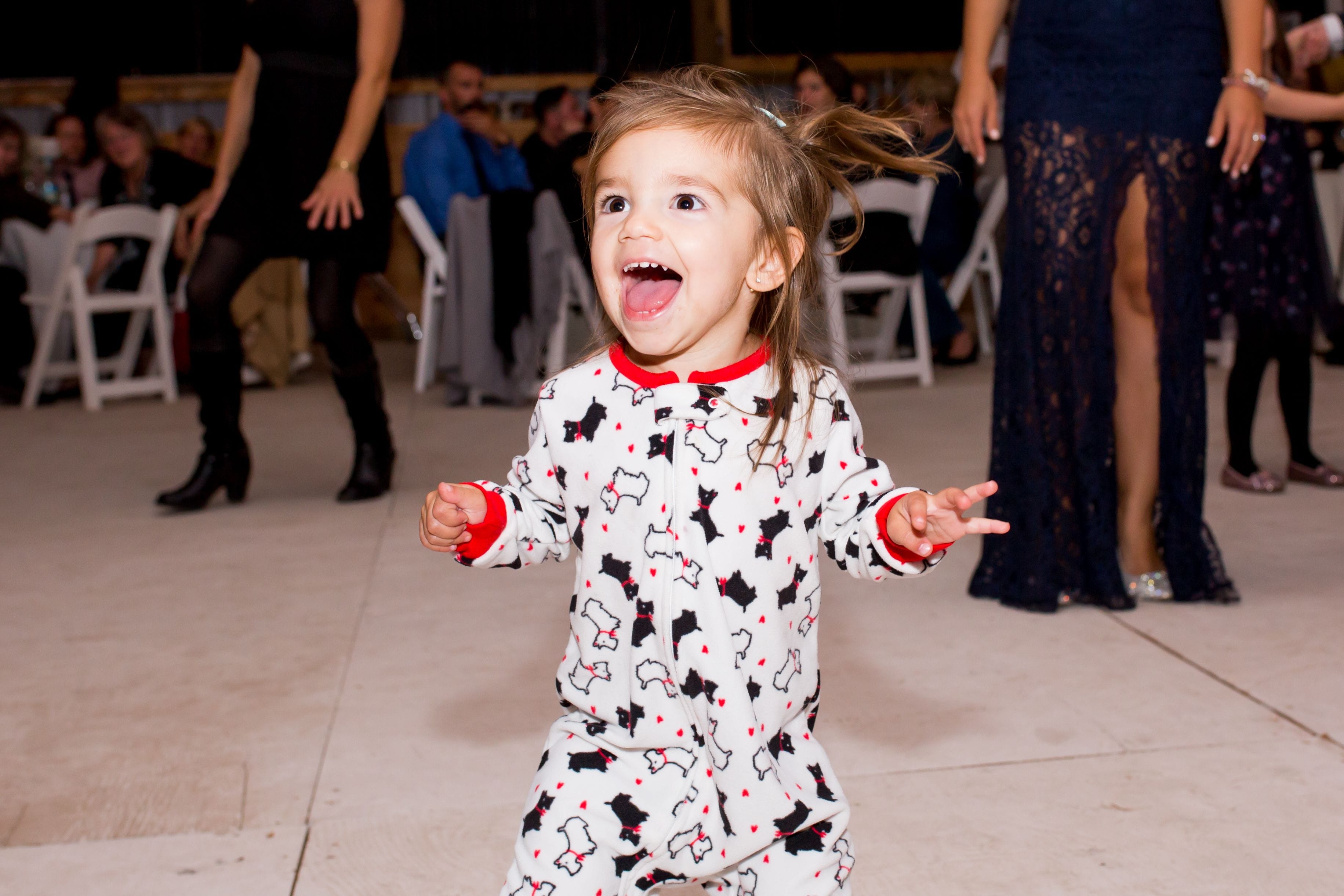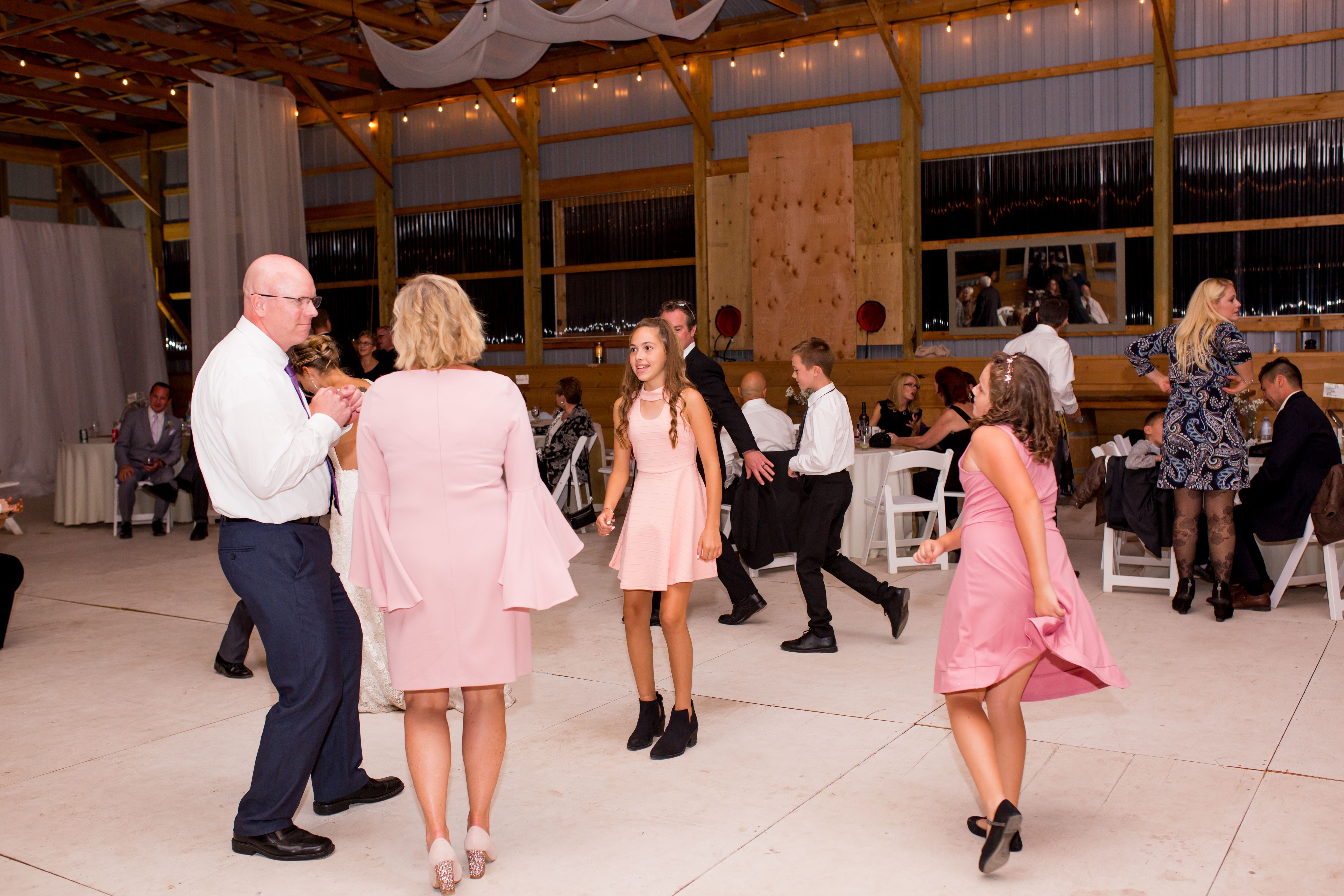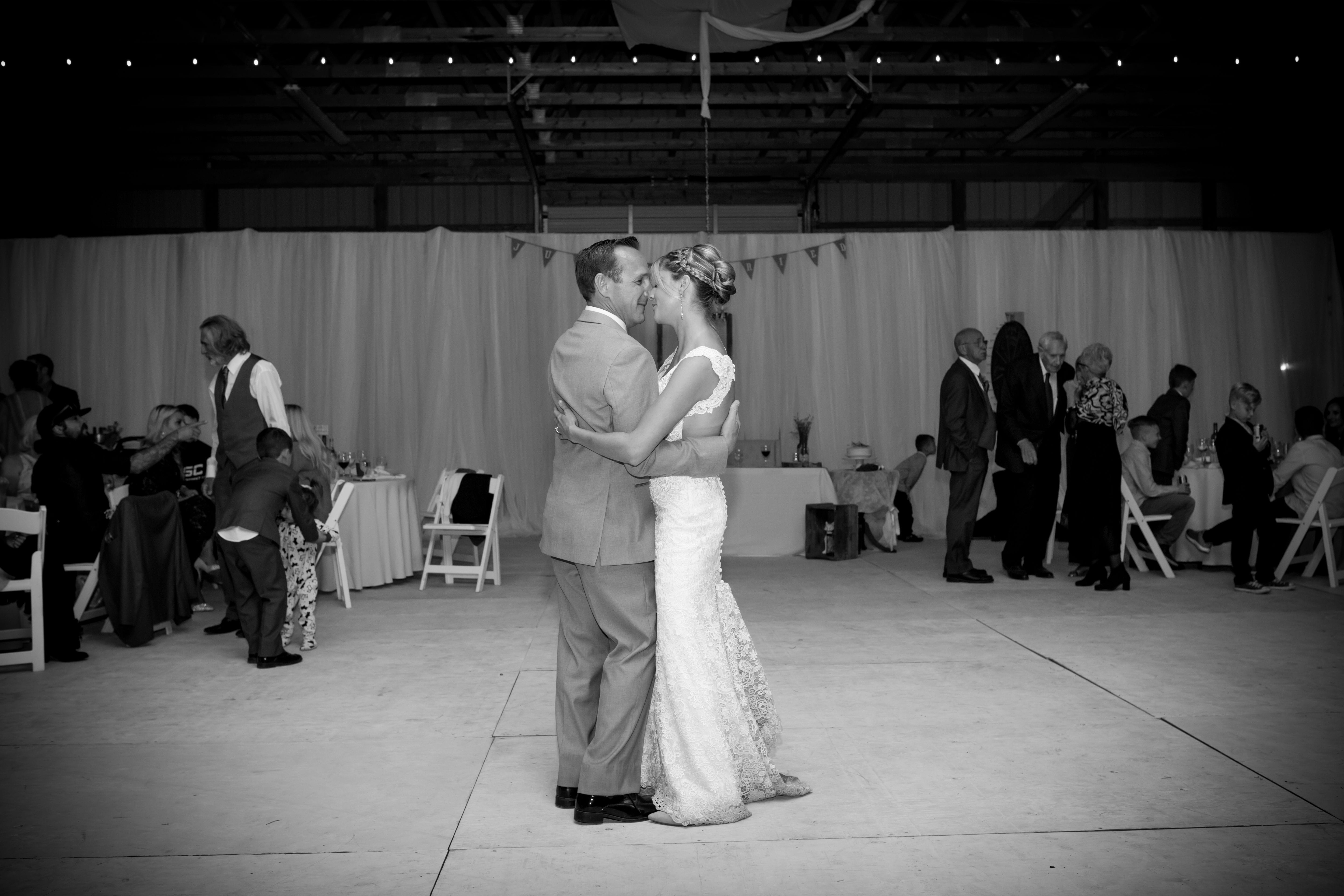 Vendors
Dress: Helen's Bridal
Caterer & Rentals: Gourmandissimo Catering & Fine Foods
DJ: DJ MasterMix
Hair/Makeup: Shabby Chic Hair Boutique
Cupcakes: The Sugar Cube Bake Shop