An Intimate Wedding in Rotary Park | Elizabeth & Charlene
Posted on 5 October 2018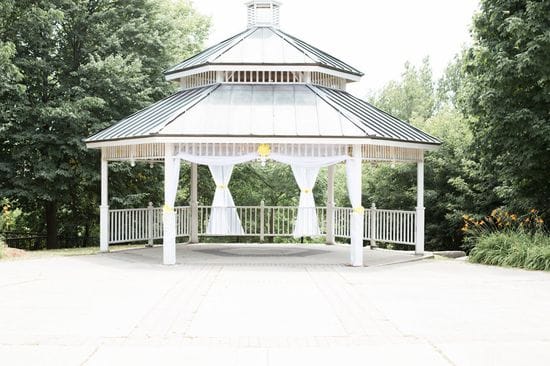 Elizabeth & Charlene contacted me six weeks prior to their wedding date. They had been together for 3 years and had spent the last 5 months planning their wedding. Some would say that is a pretty short timeline to pull off such an important event but these girls knew exactly what they wanted. We even managed to sneak in an engagement session which you can find here,
They described everything to me and I was instantly hooked. You don't come across wedding ceremonies as intimate as this one often. They only had eight guests - EIGHT!
There were so many laughs and sweet moments during their ceremony and after. Charlene surprised Elizabeth by choosing The Final Countdown as their recessional song and no one could keep it together. I just loved every moment!
They only wanted the ceremony captured so we spent the rest of the time photographing bridal portraits. It was so laid back and fun. Elizabeth & Charlene: you two are an amazing couple and it felt so special to be guest #9 at your wedding. All the love in the world you two!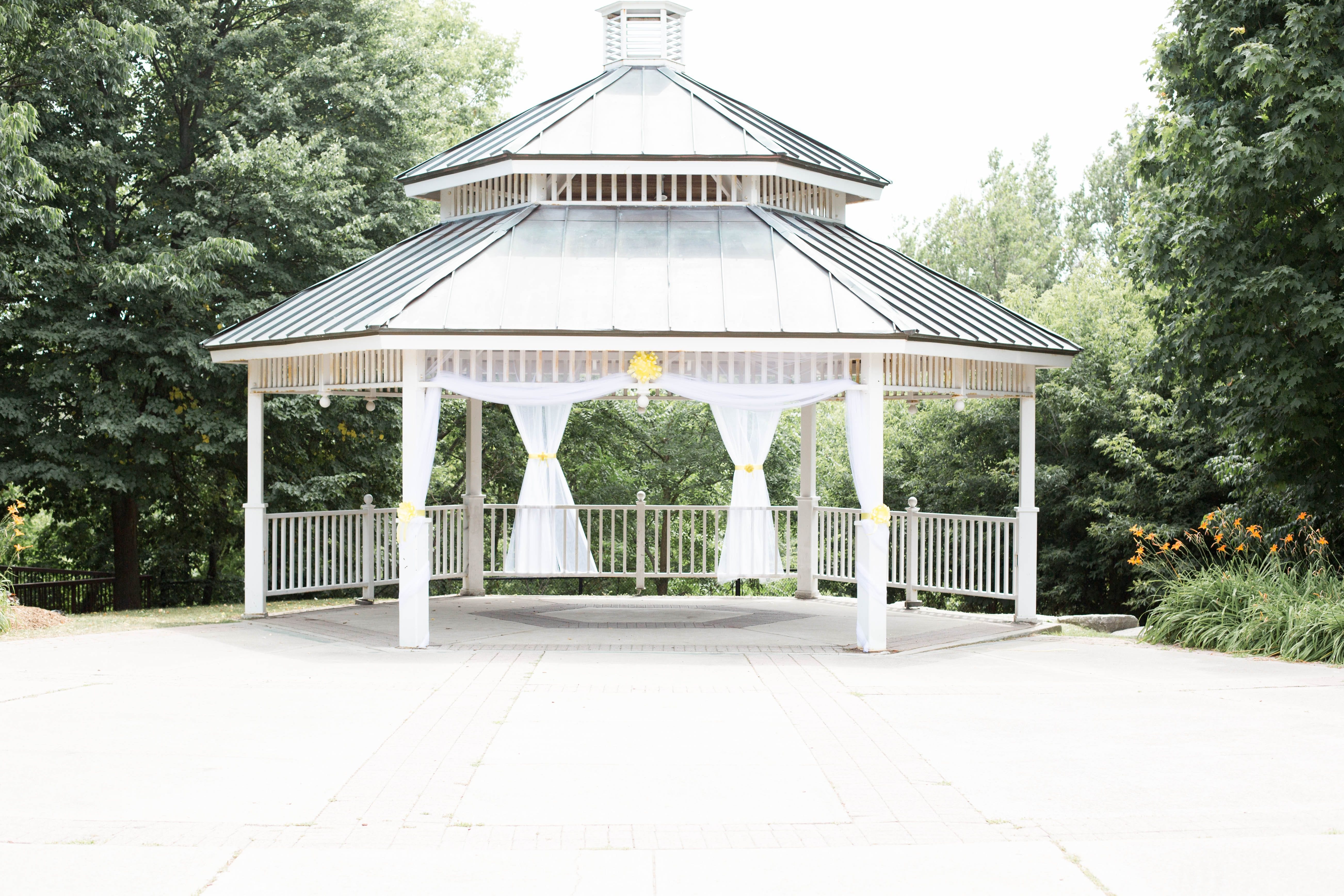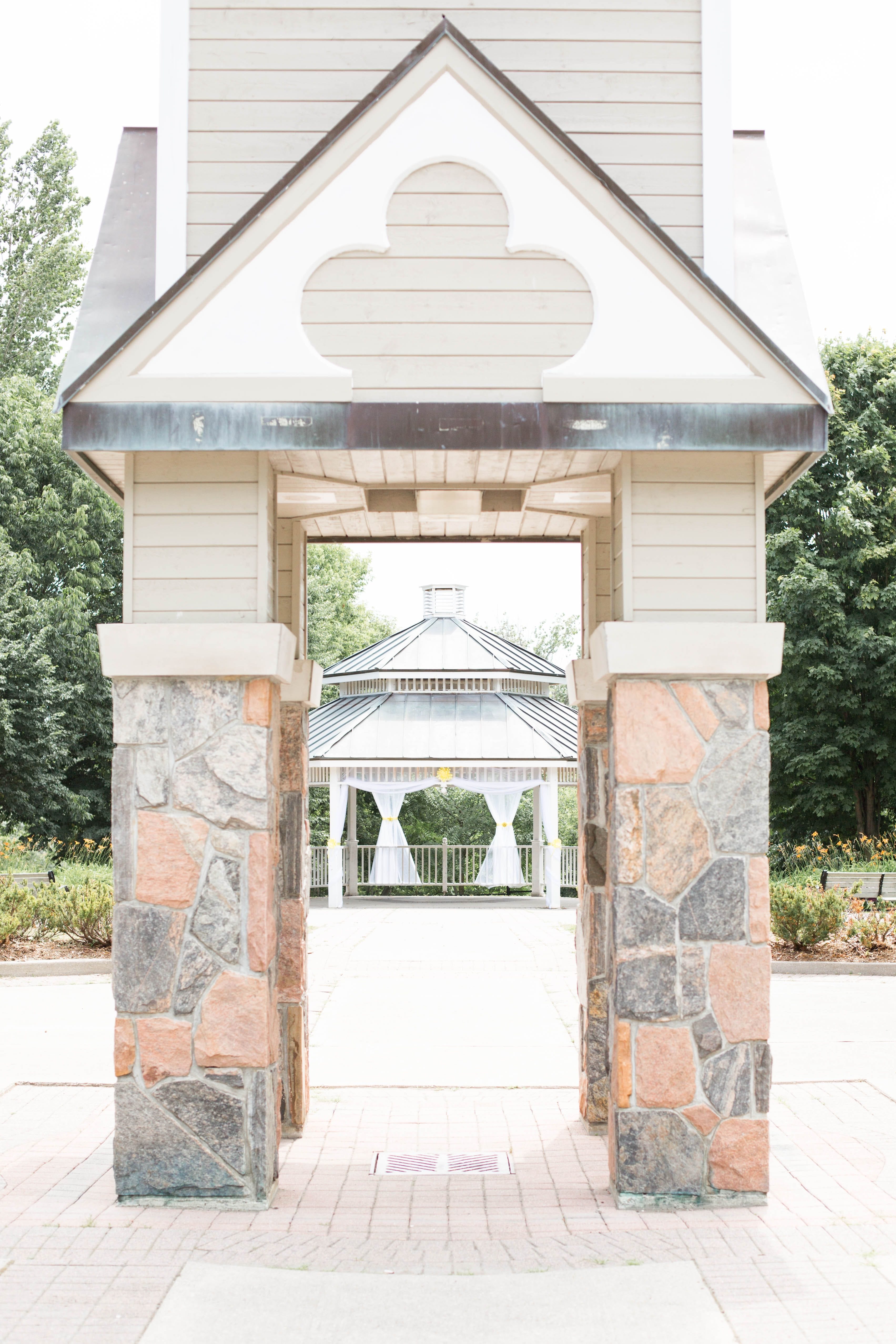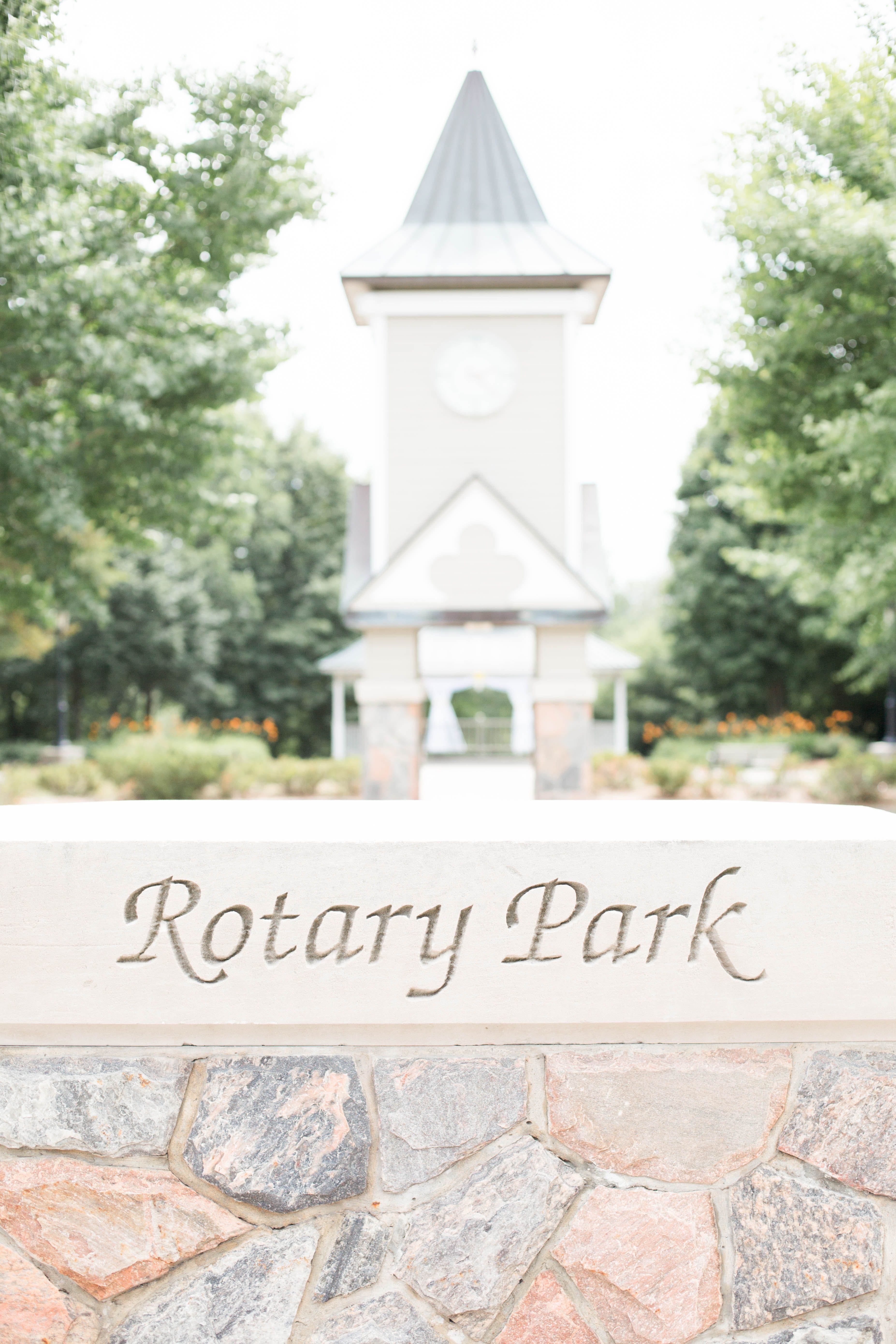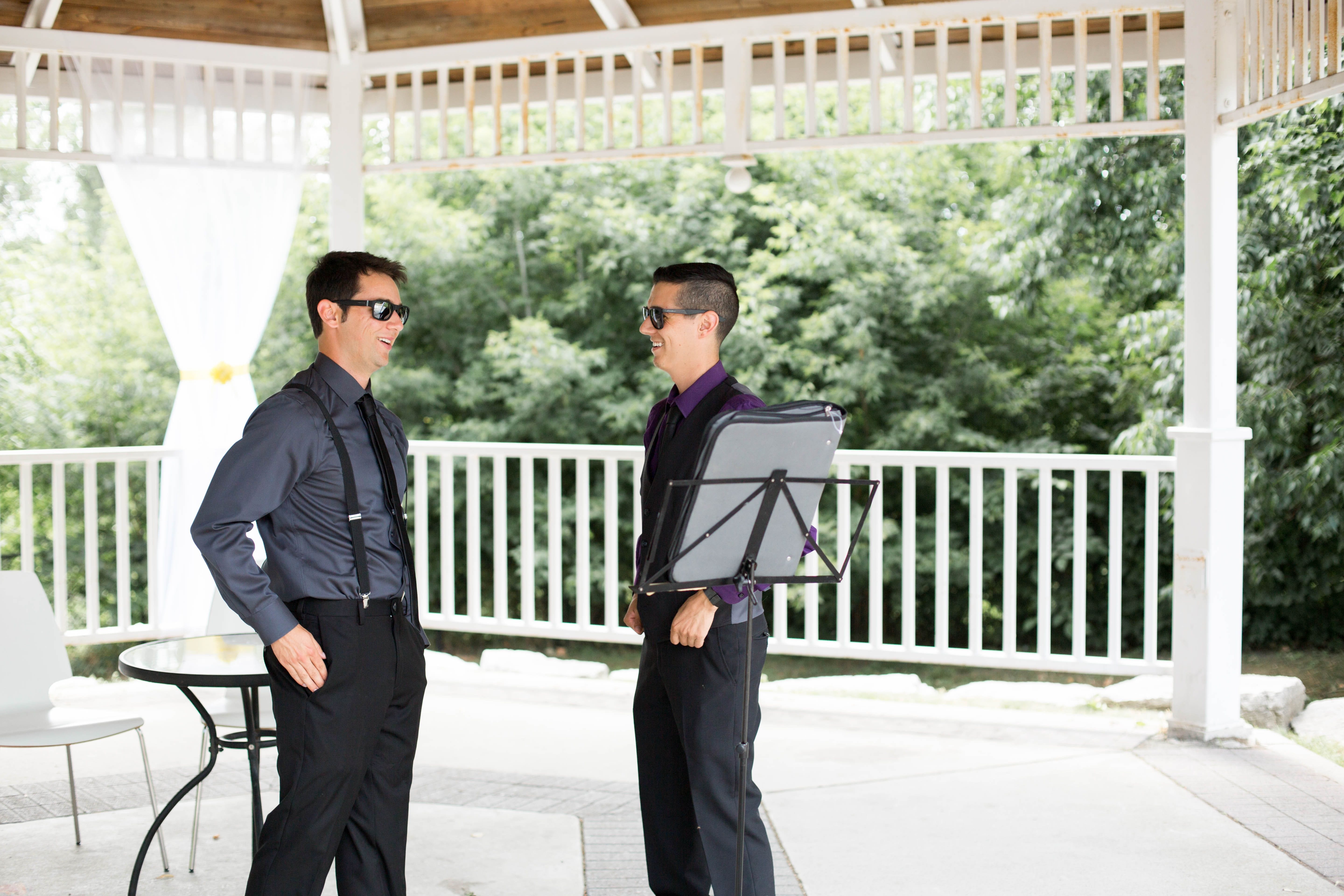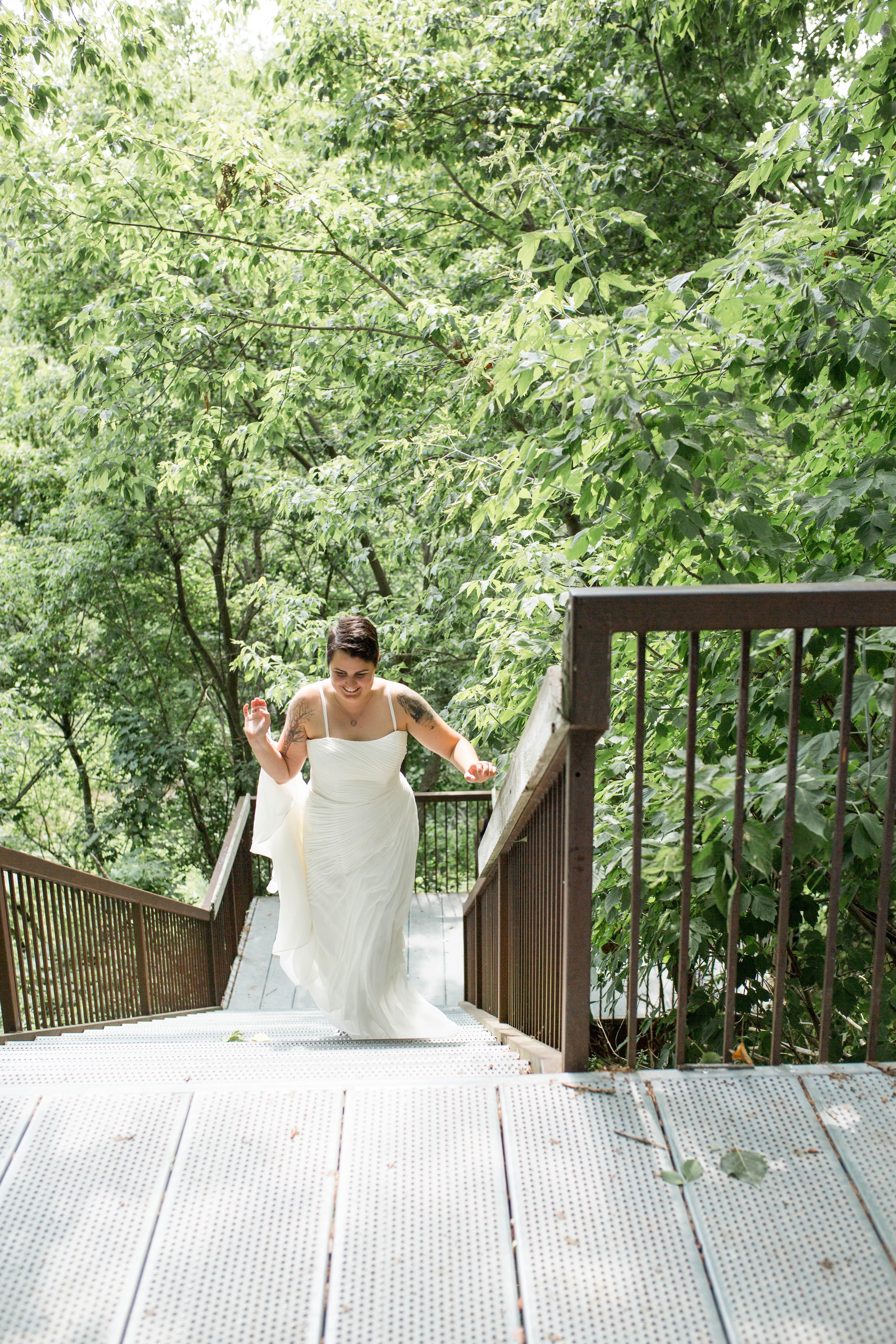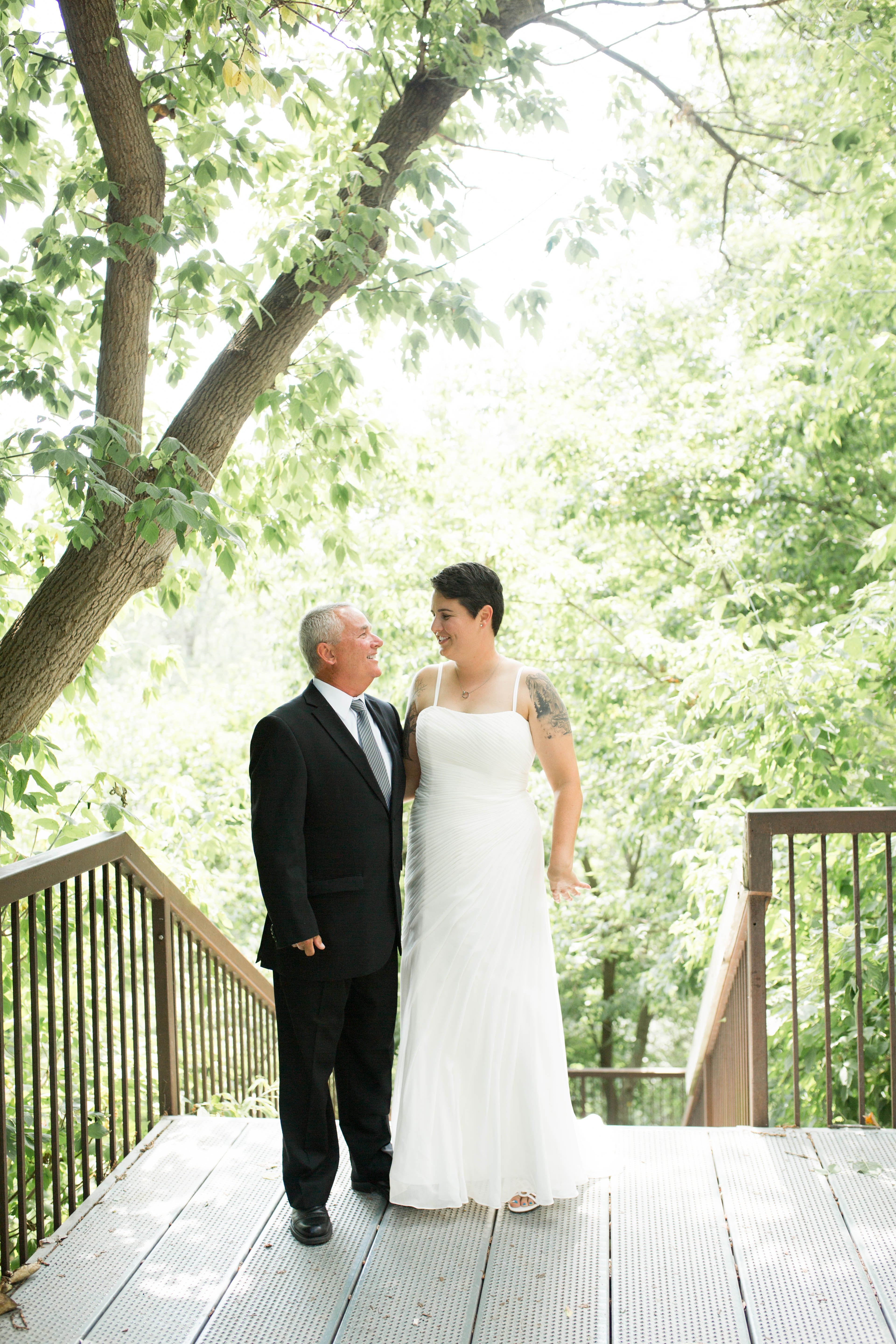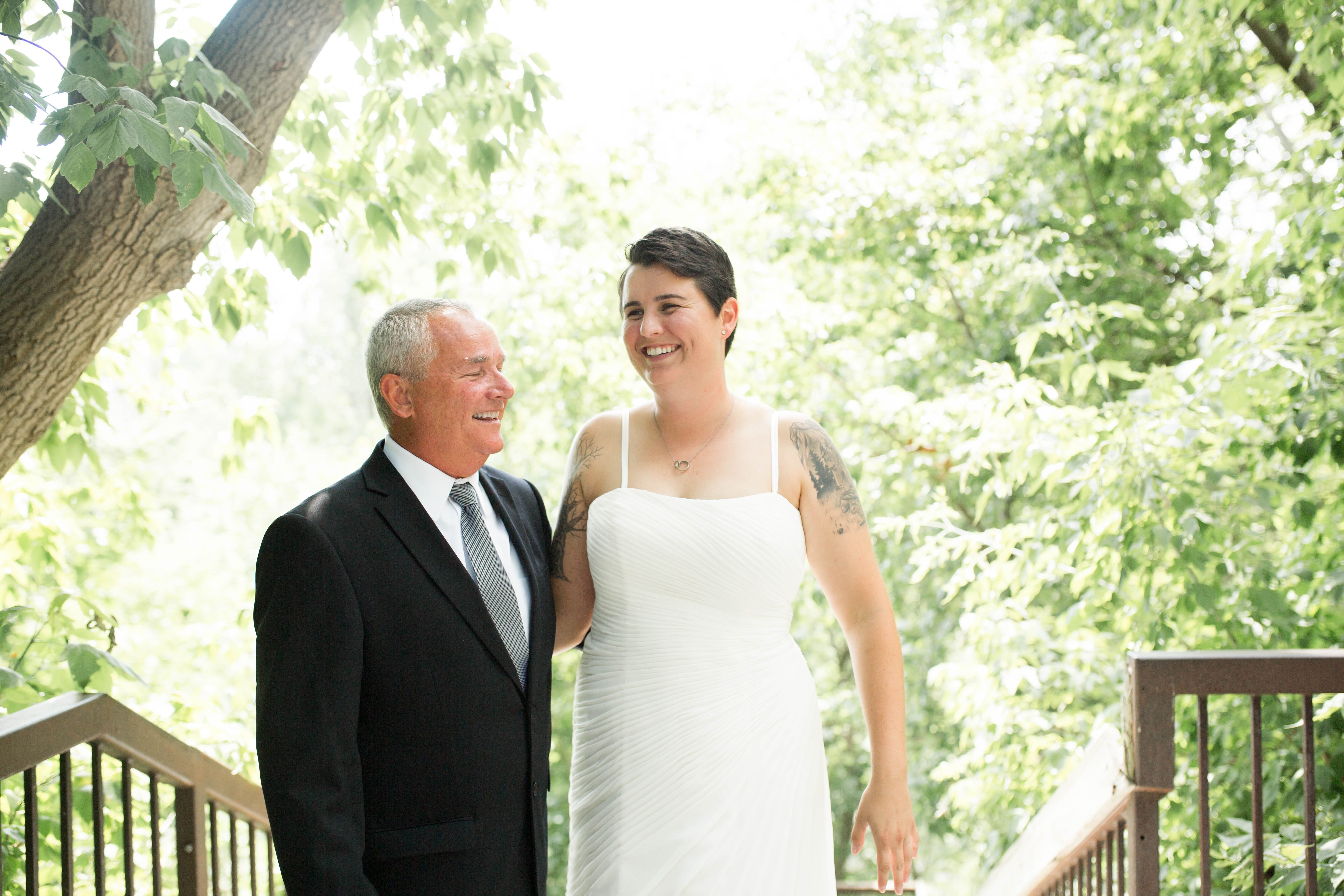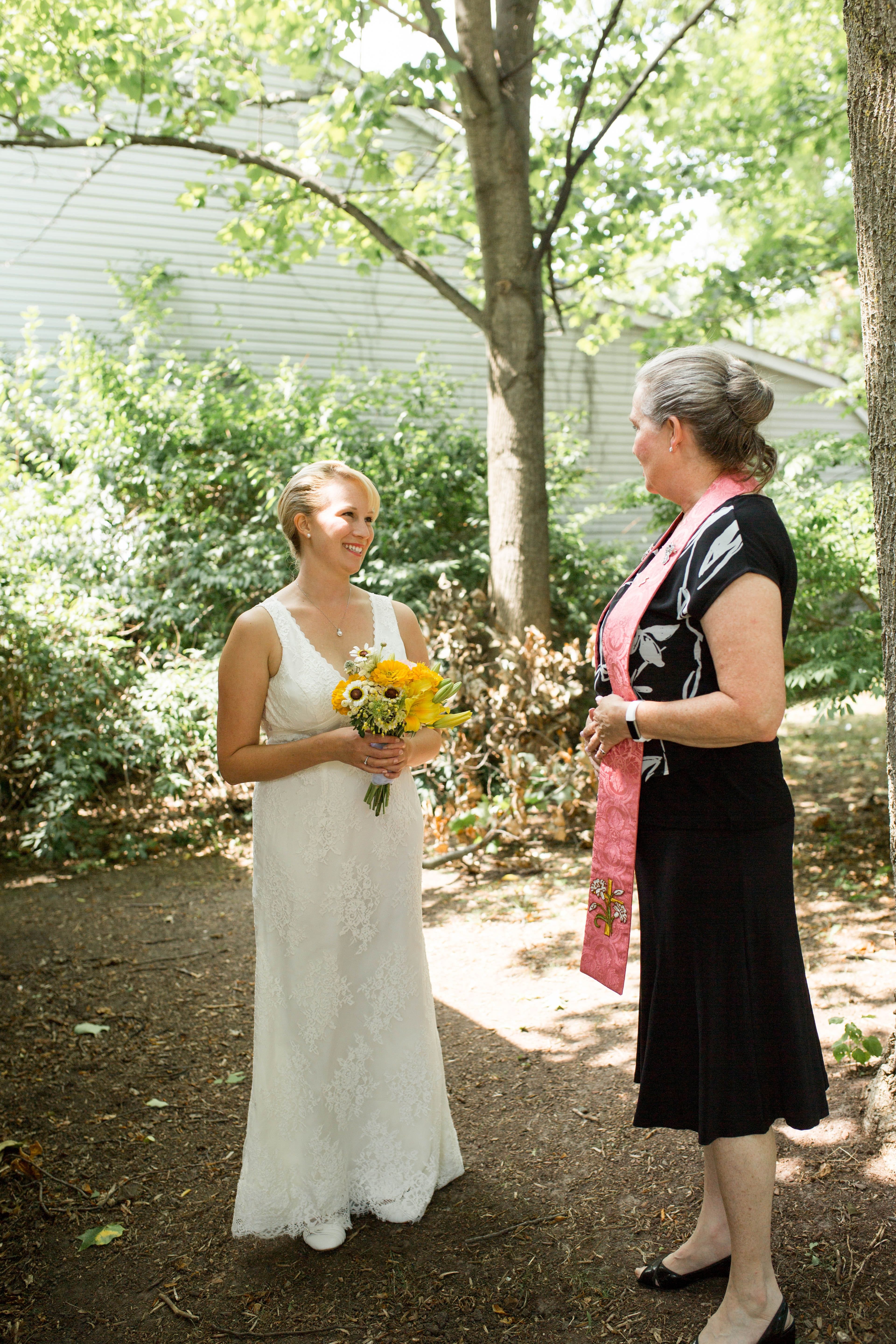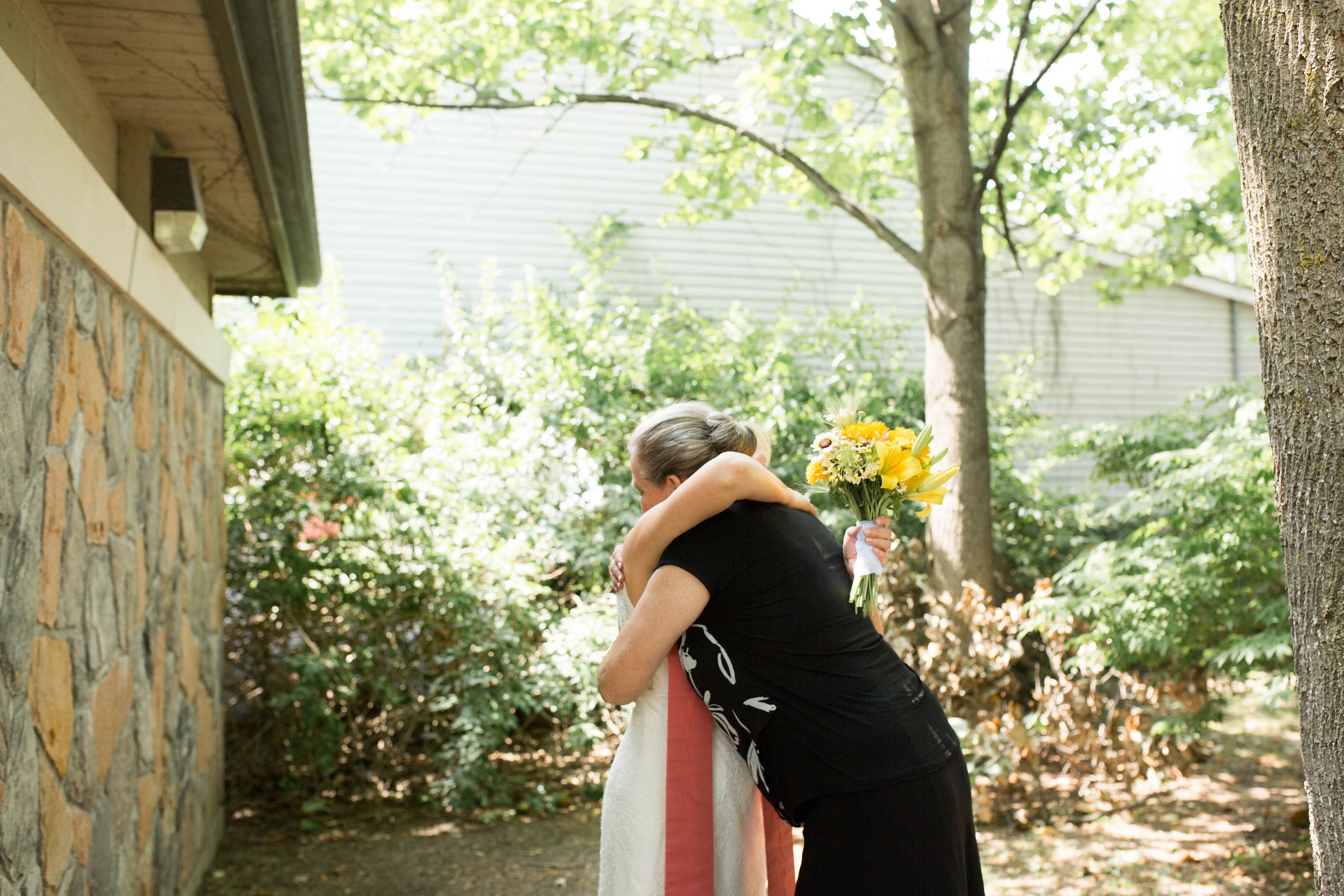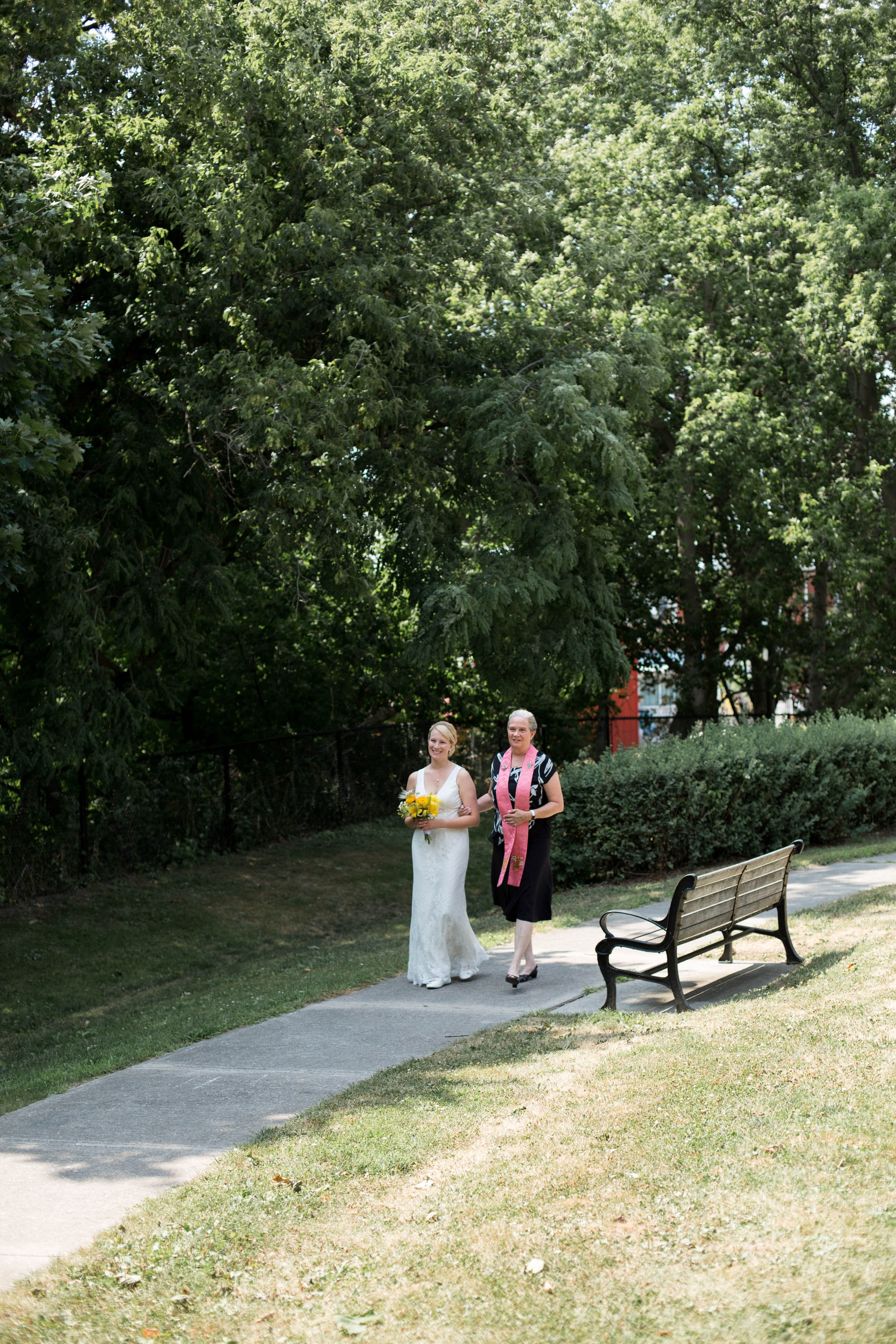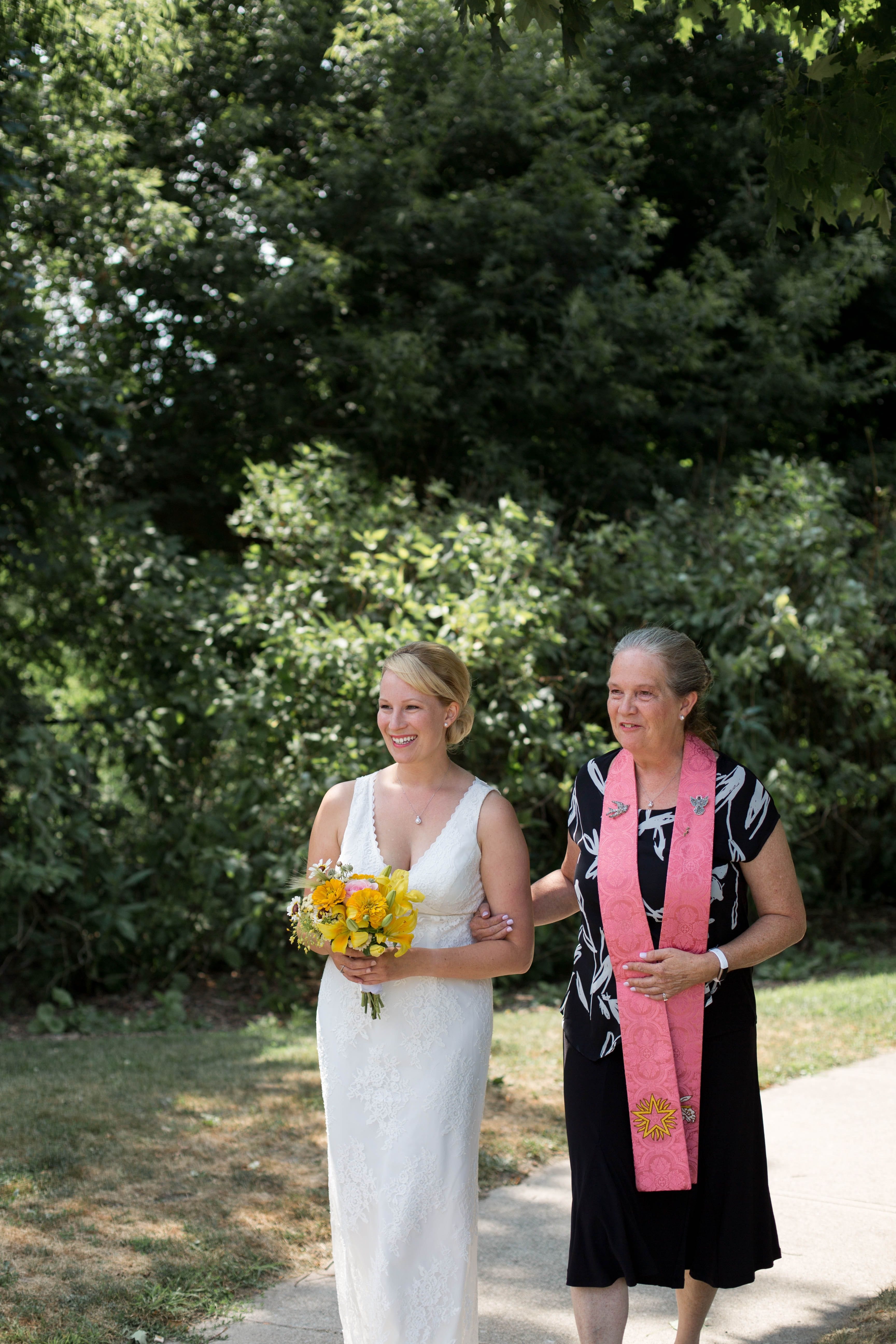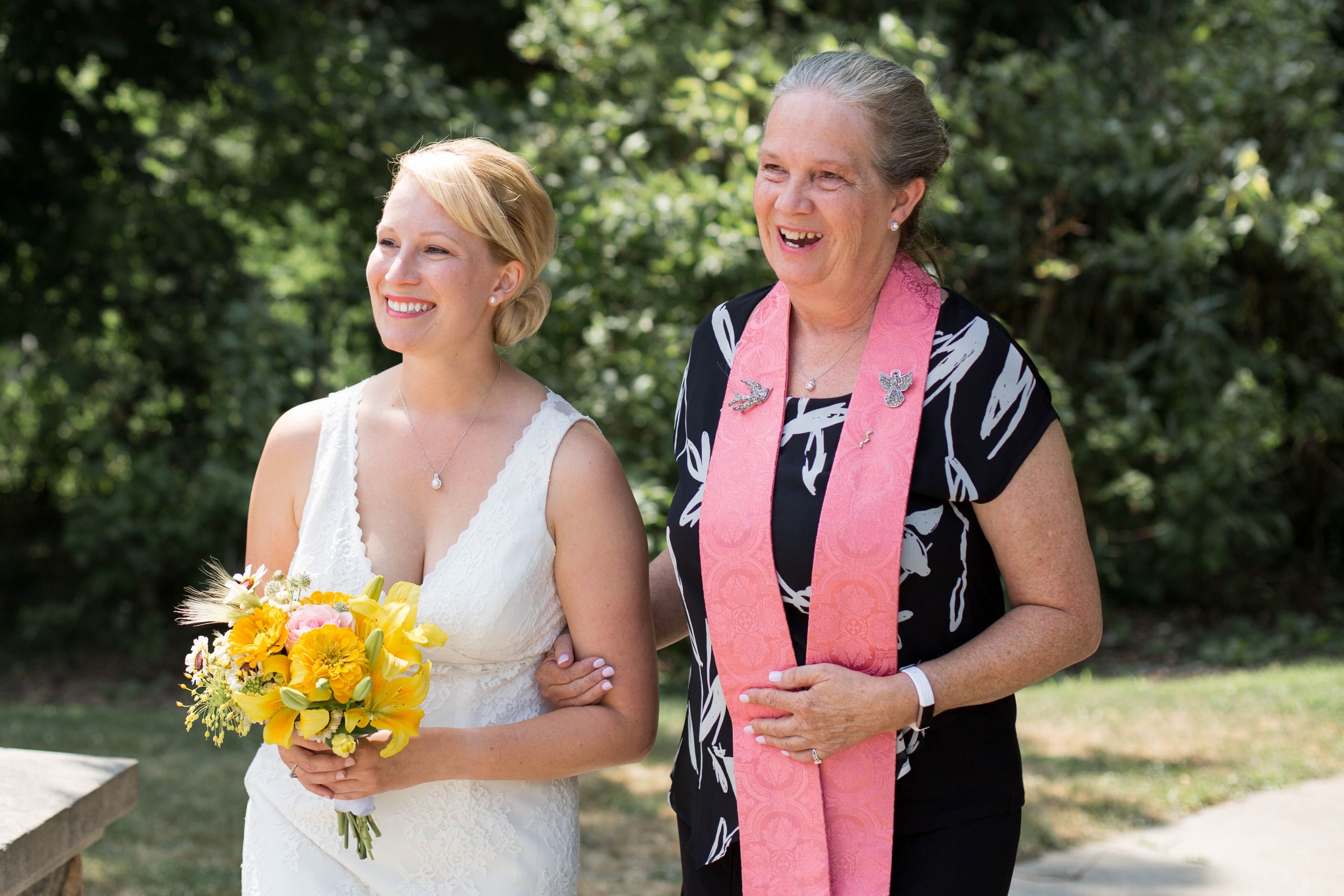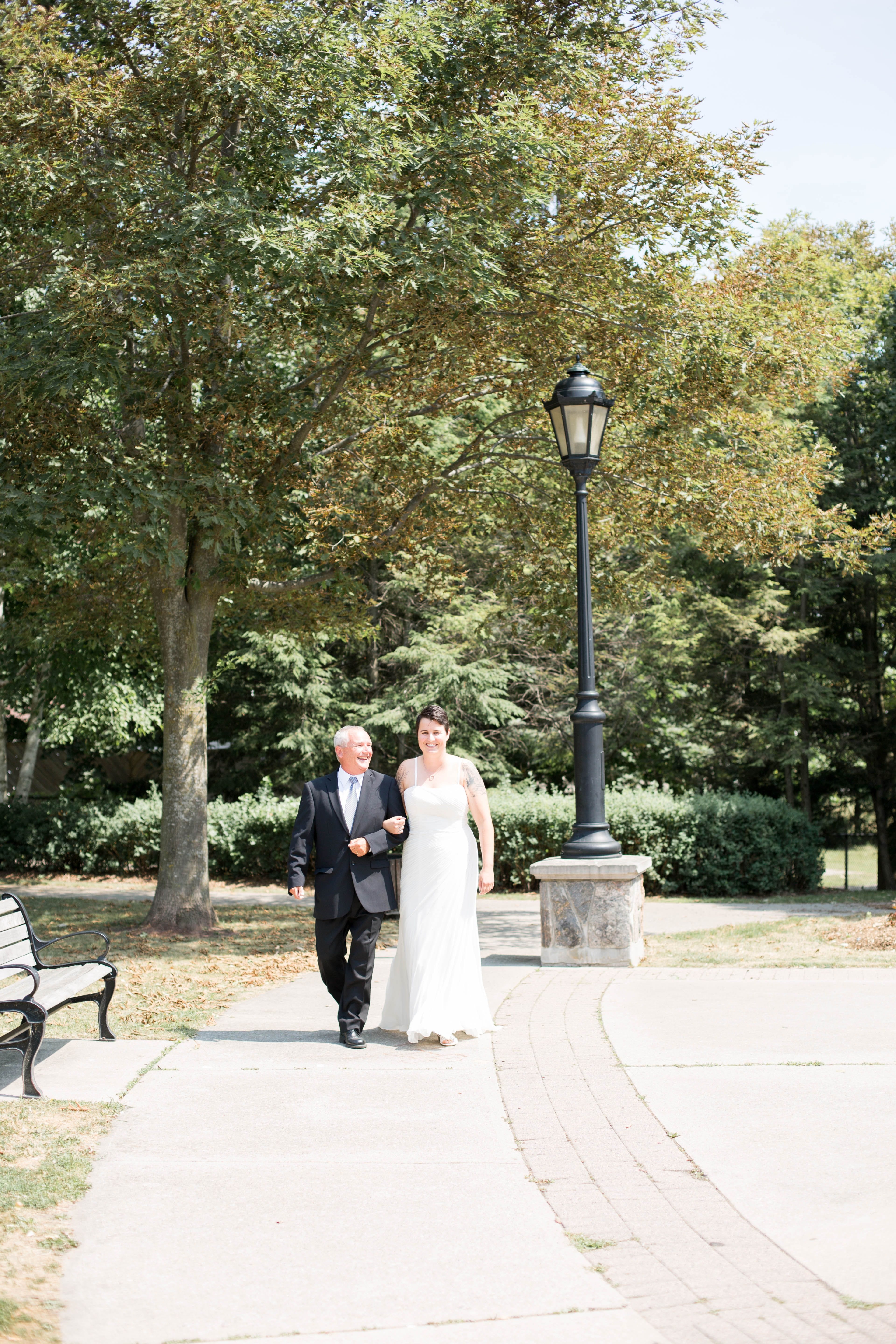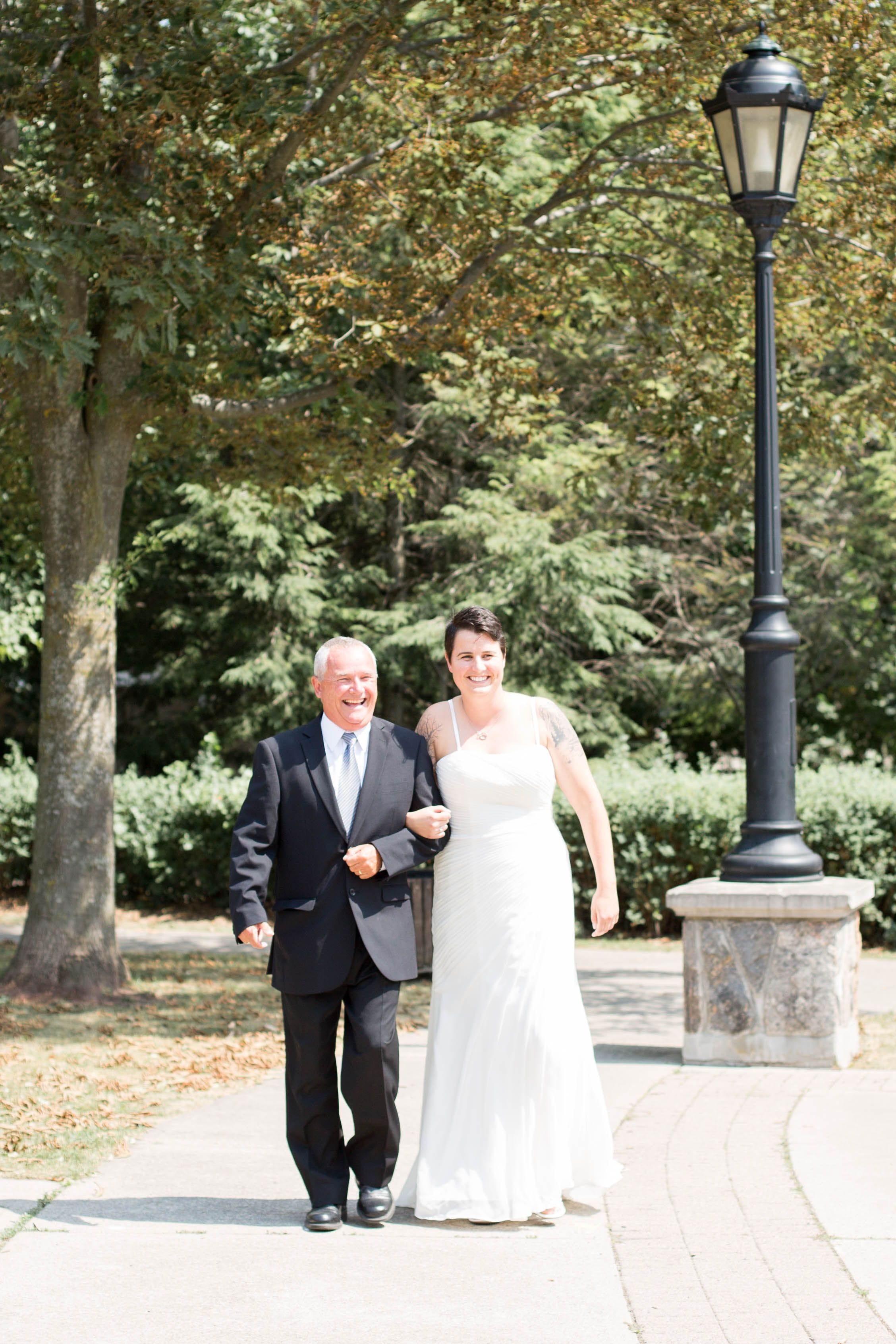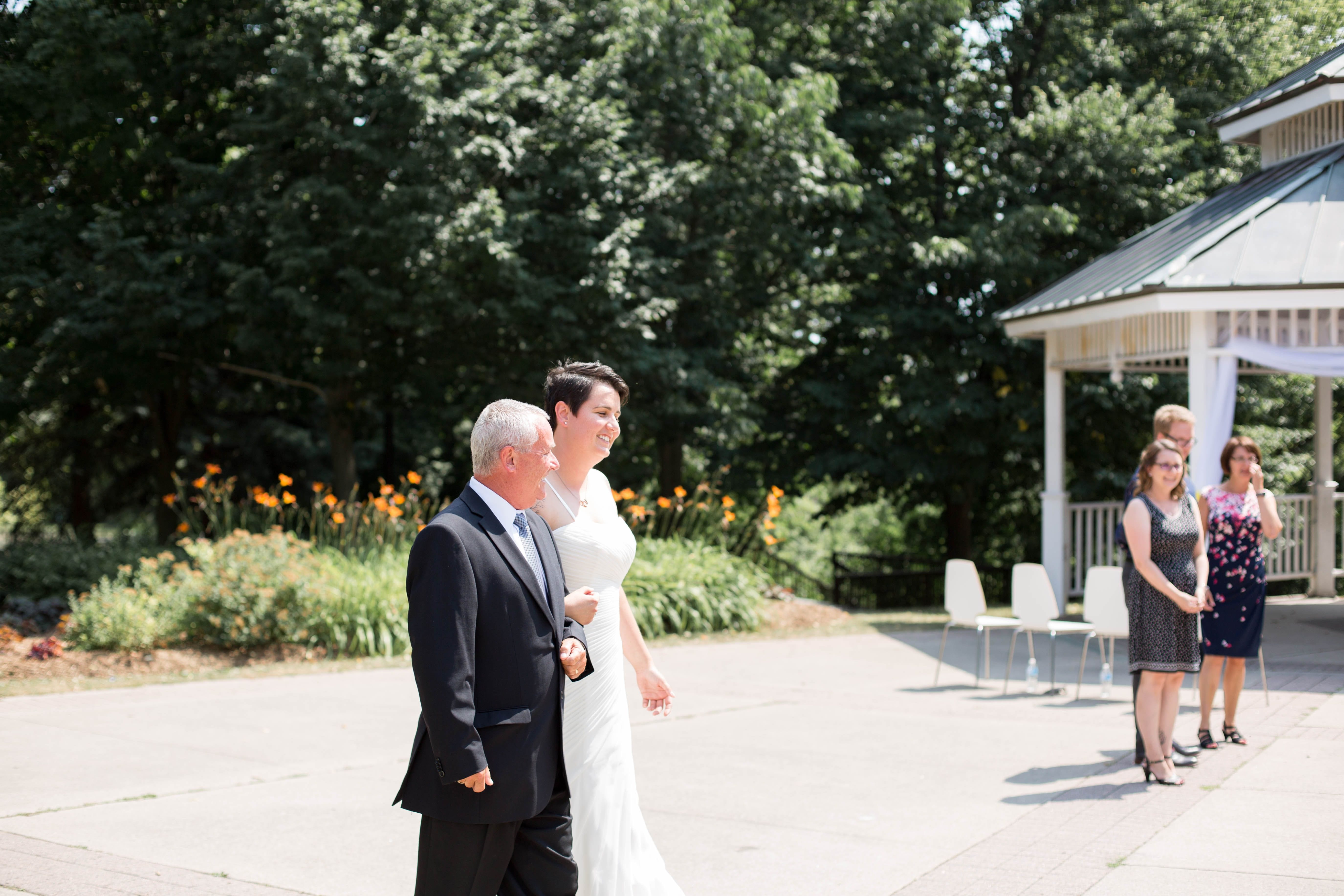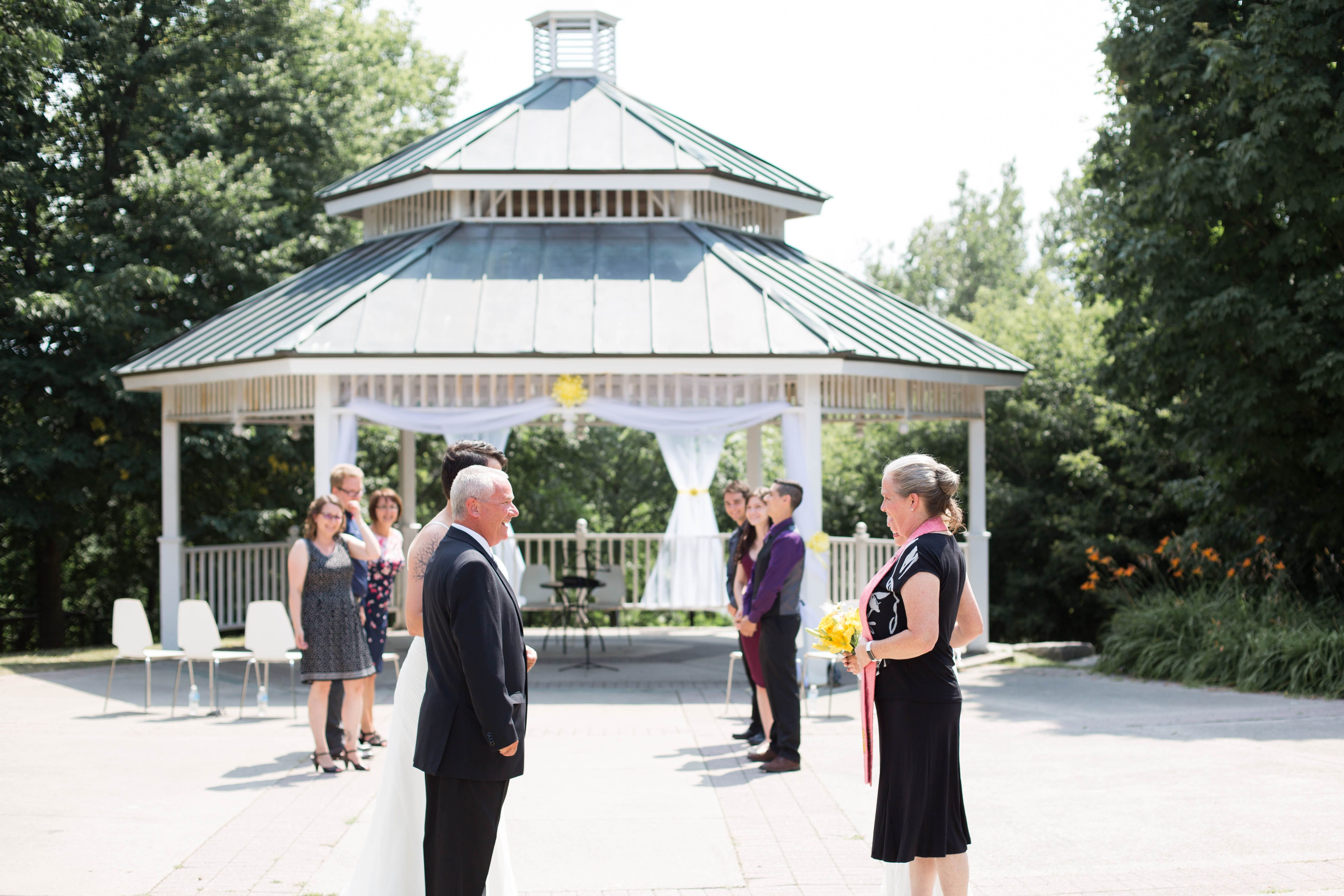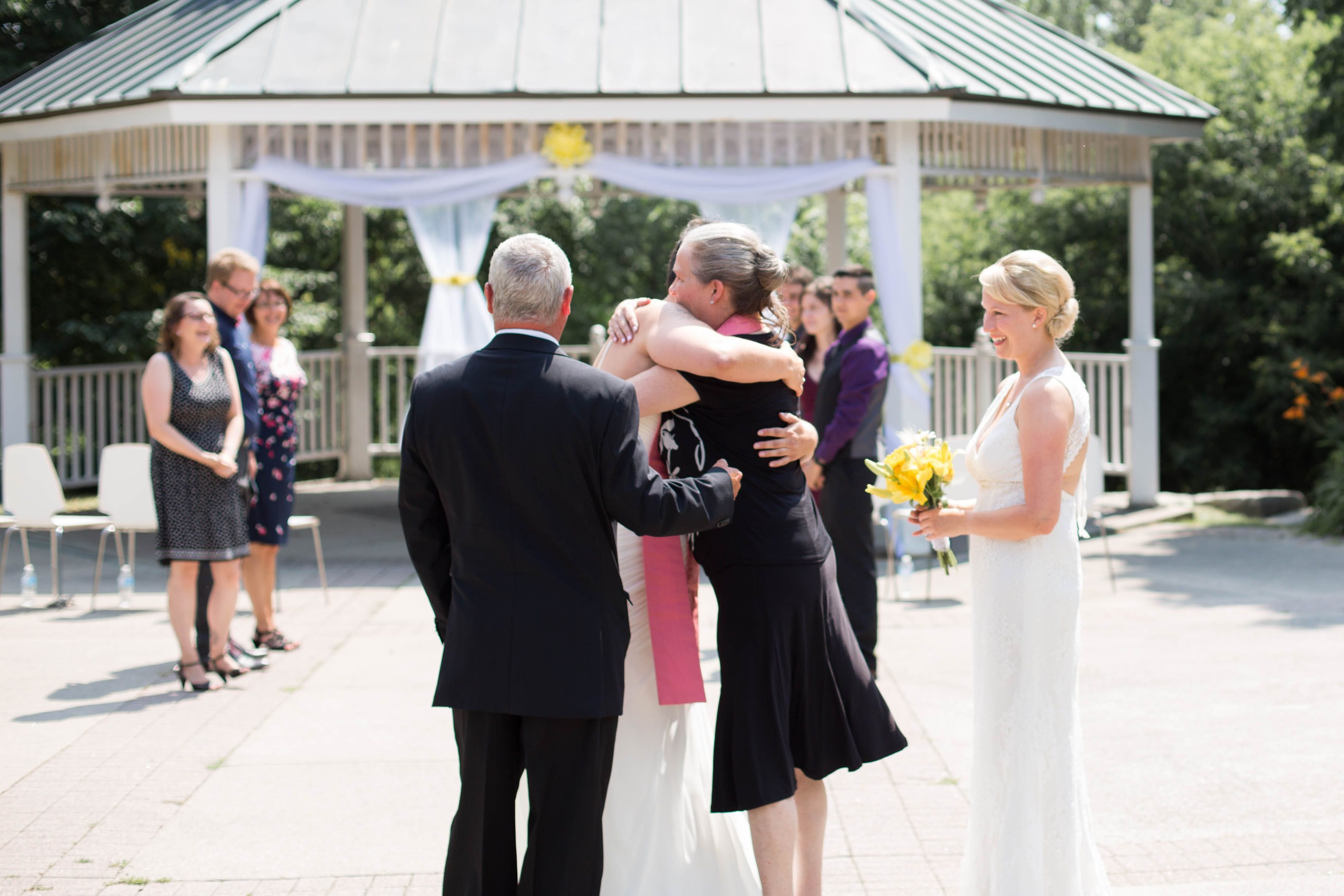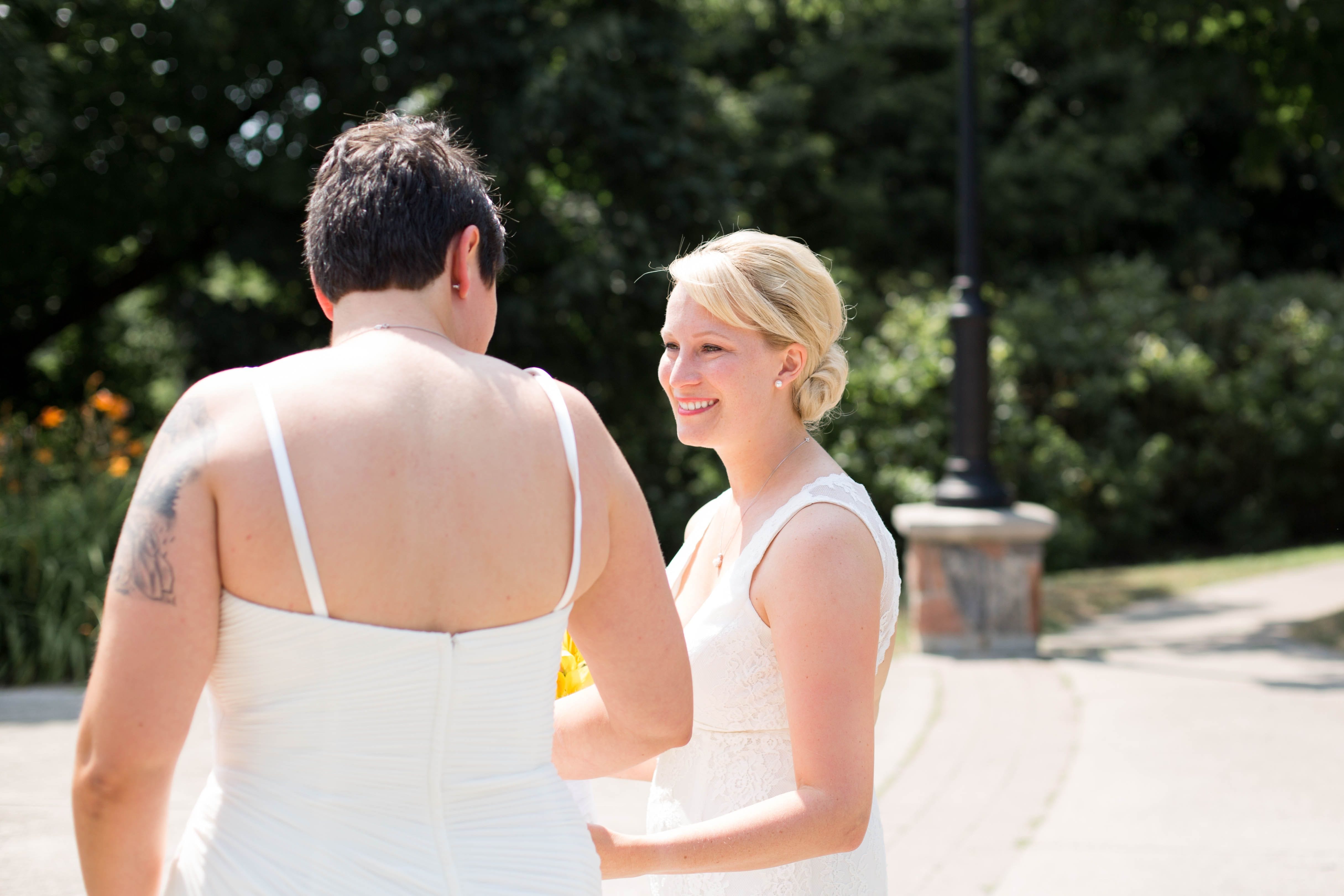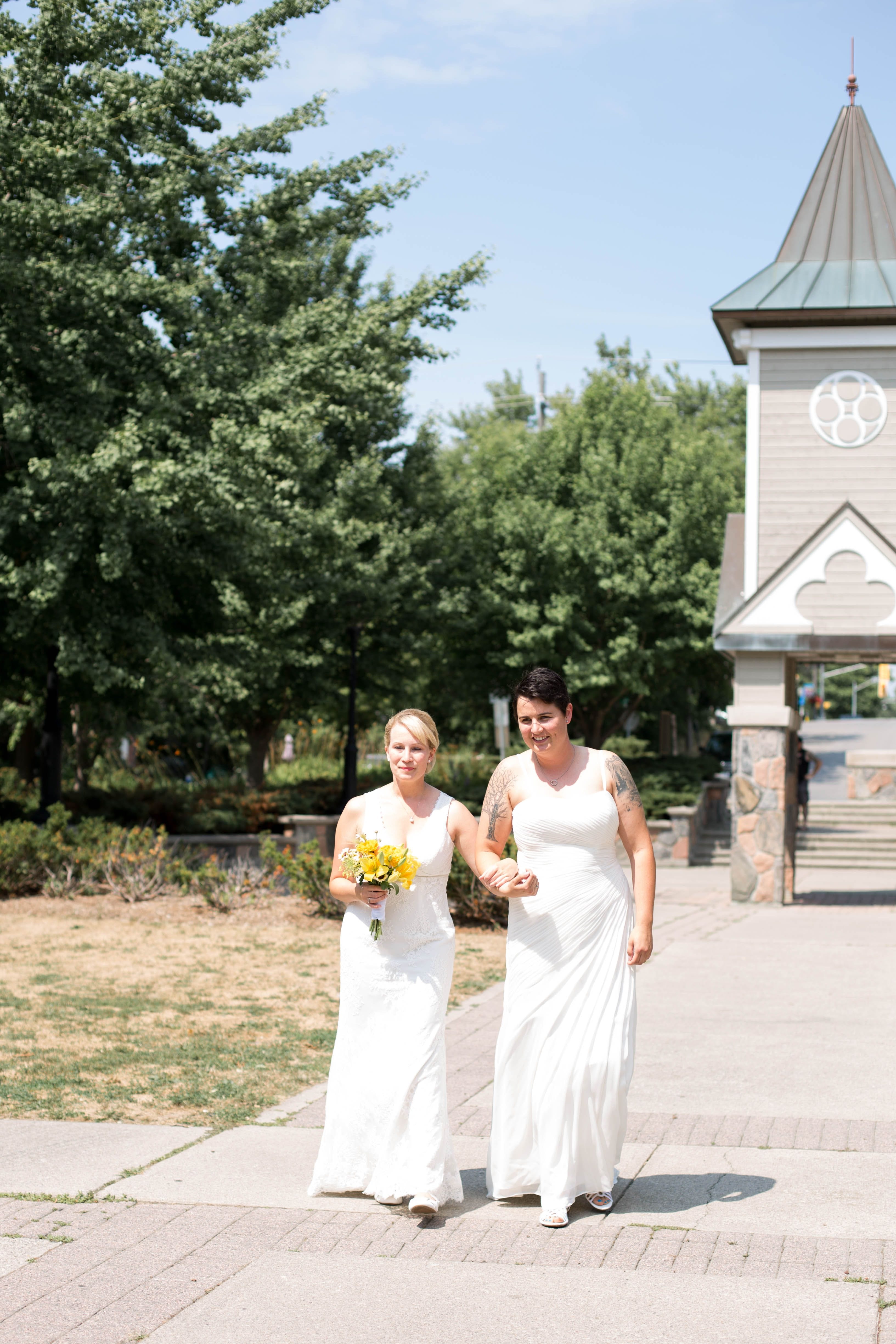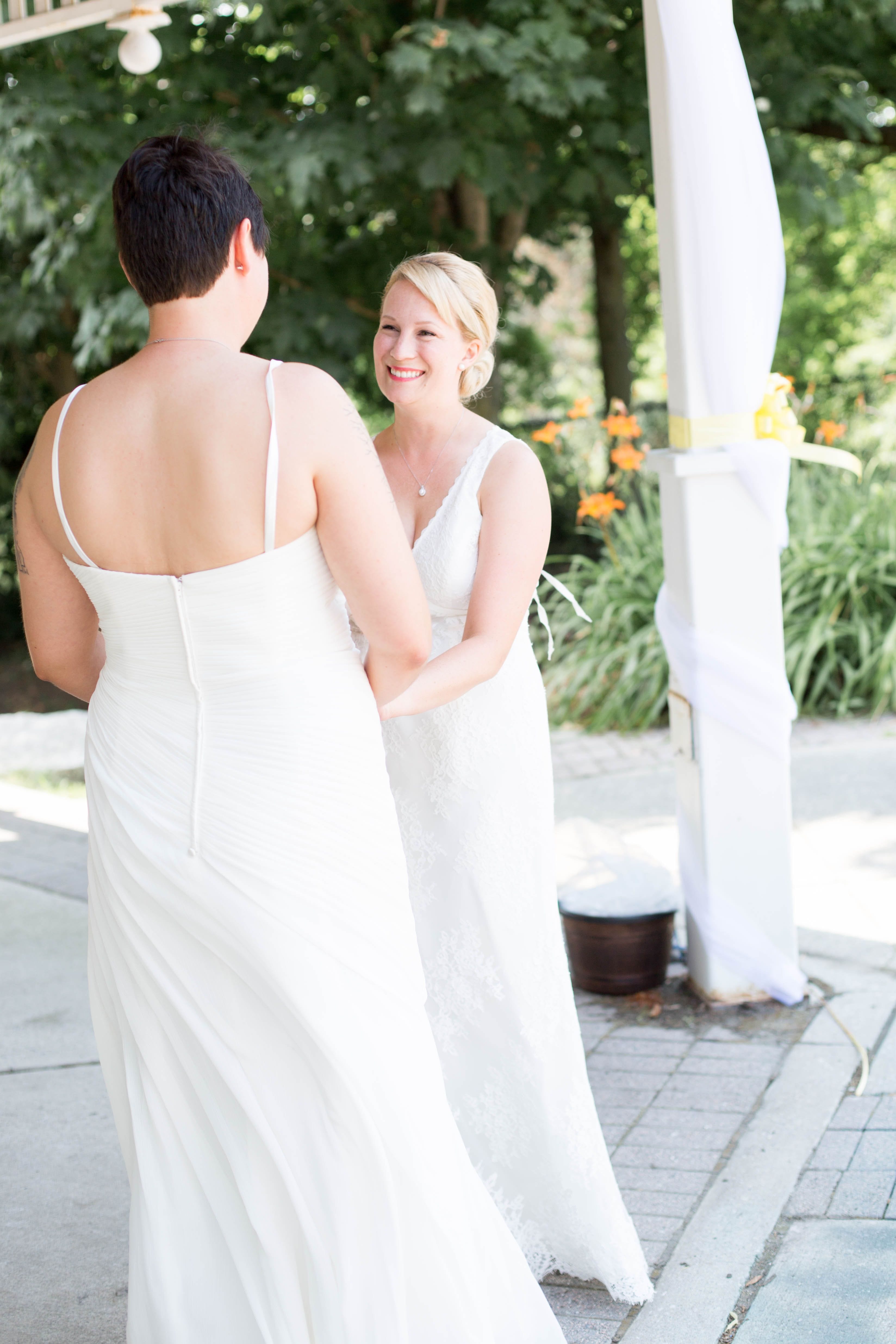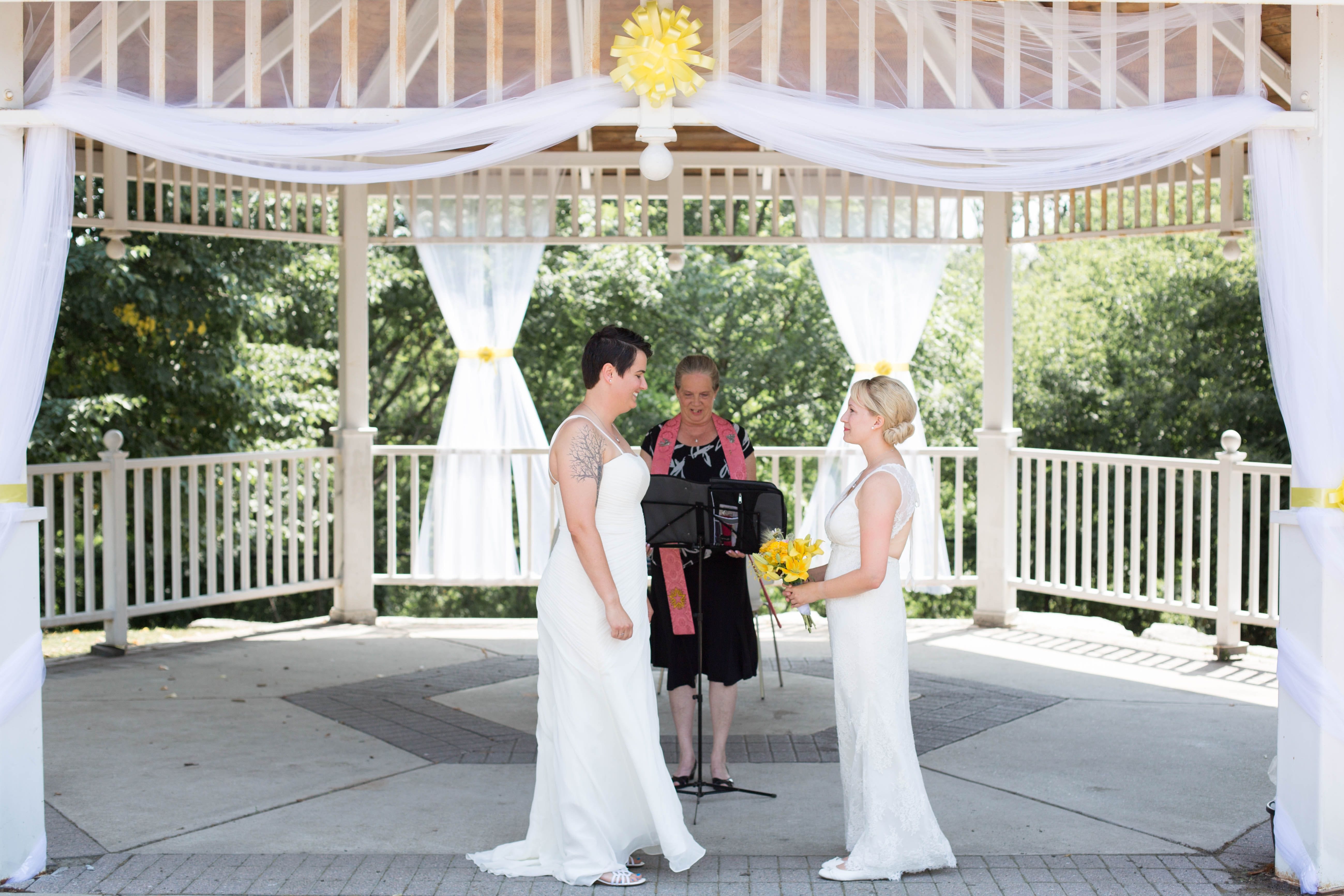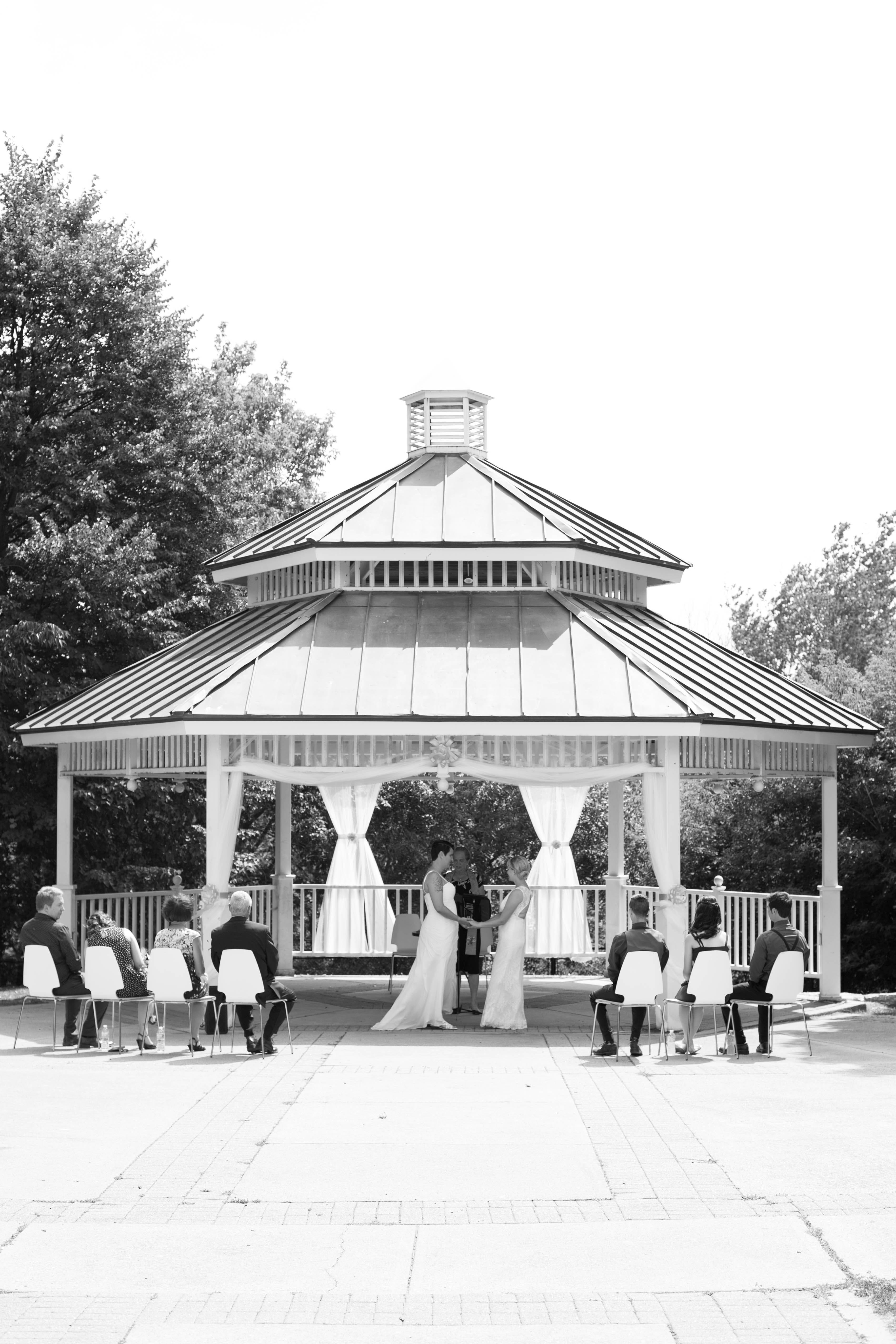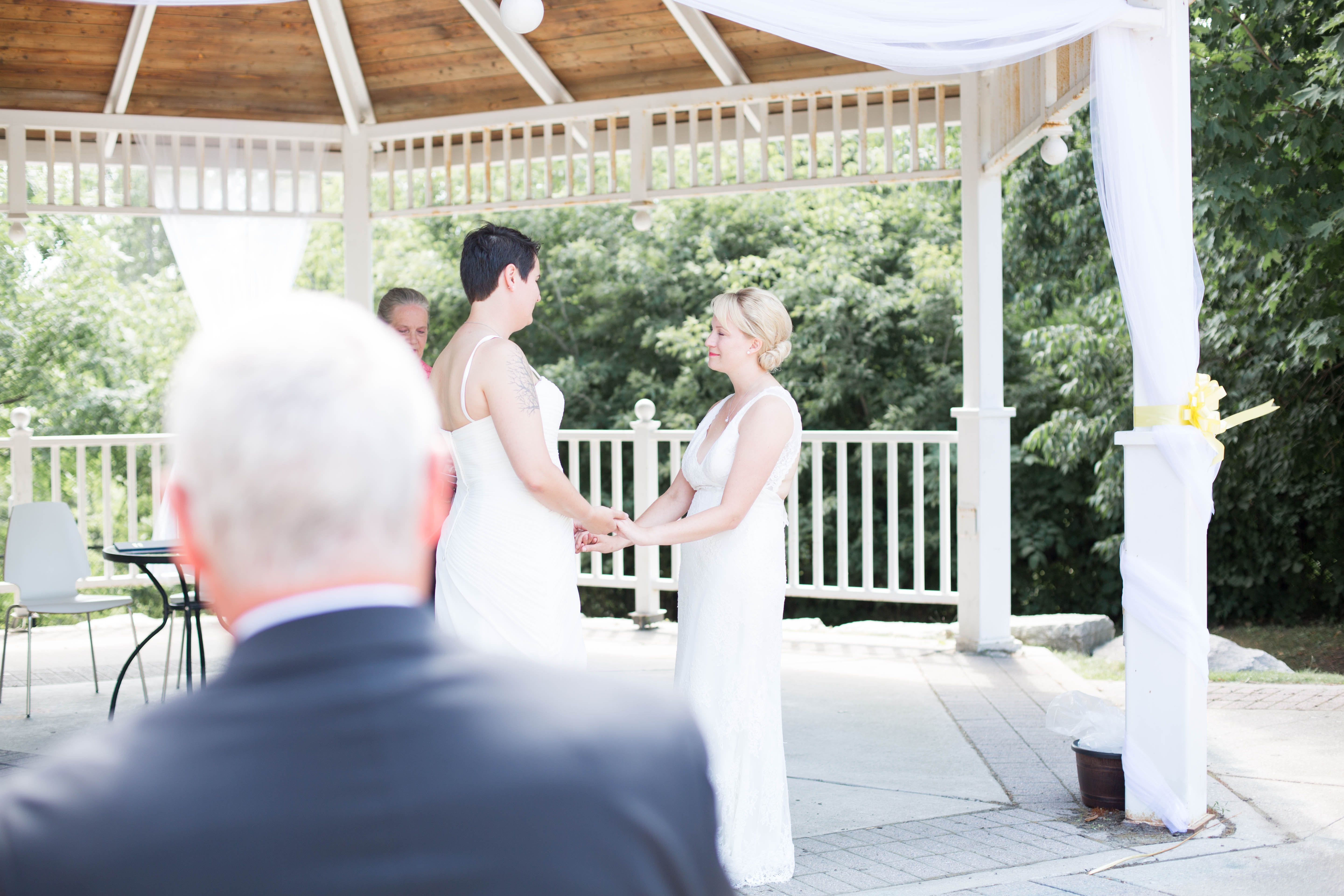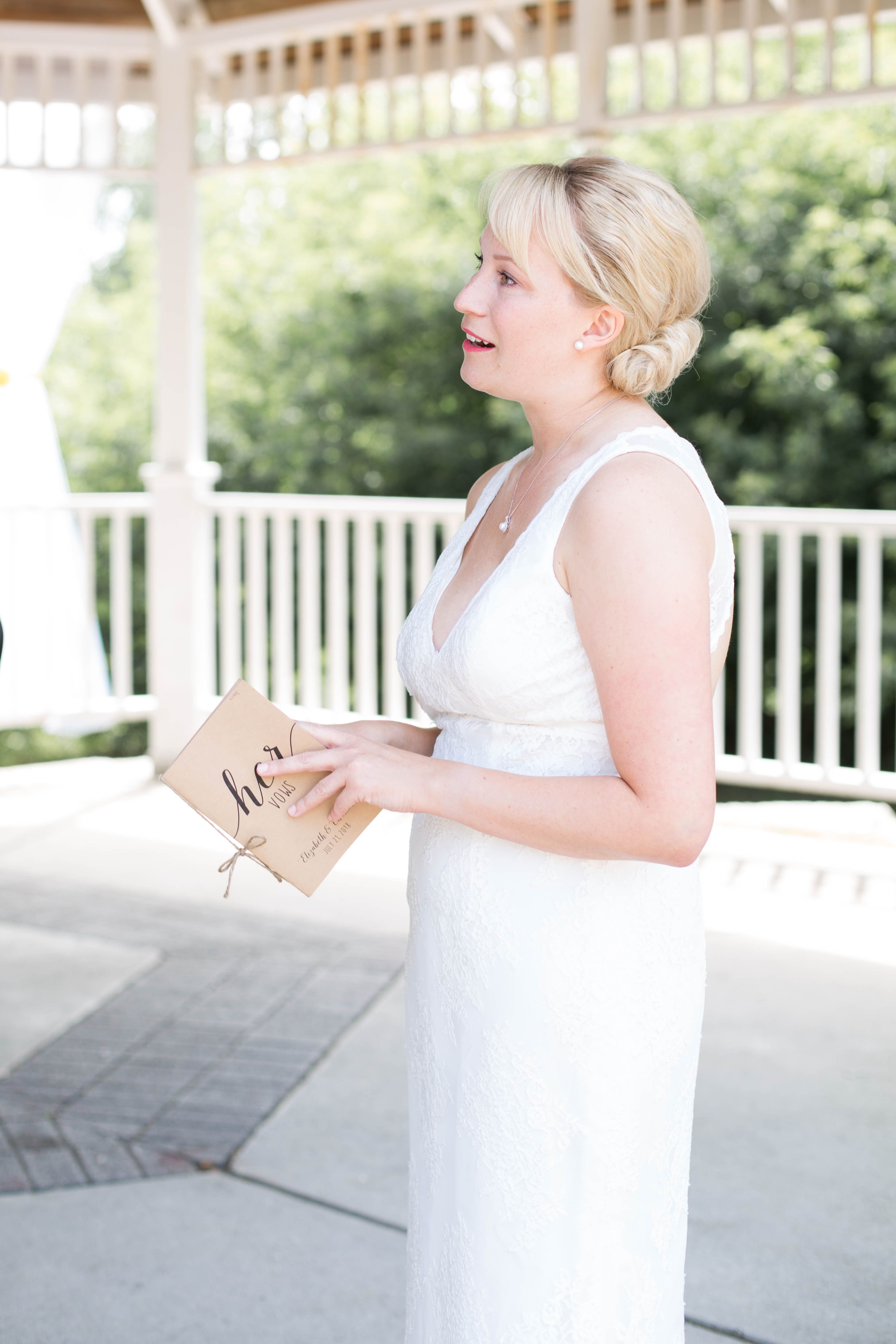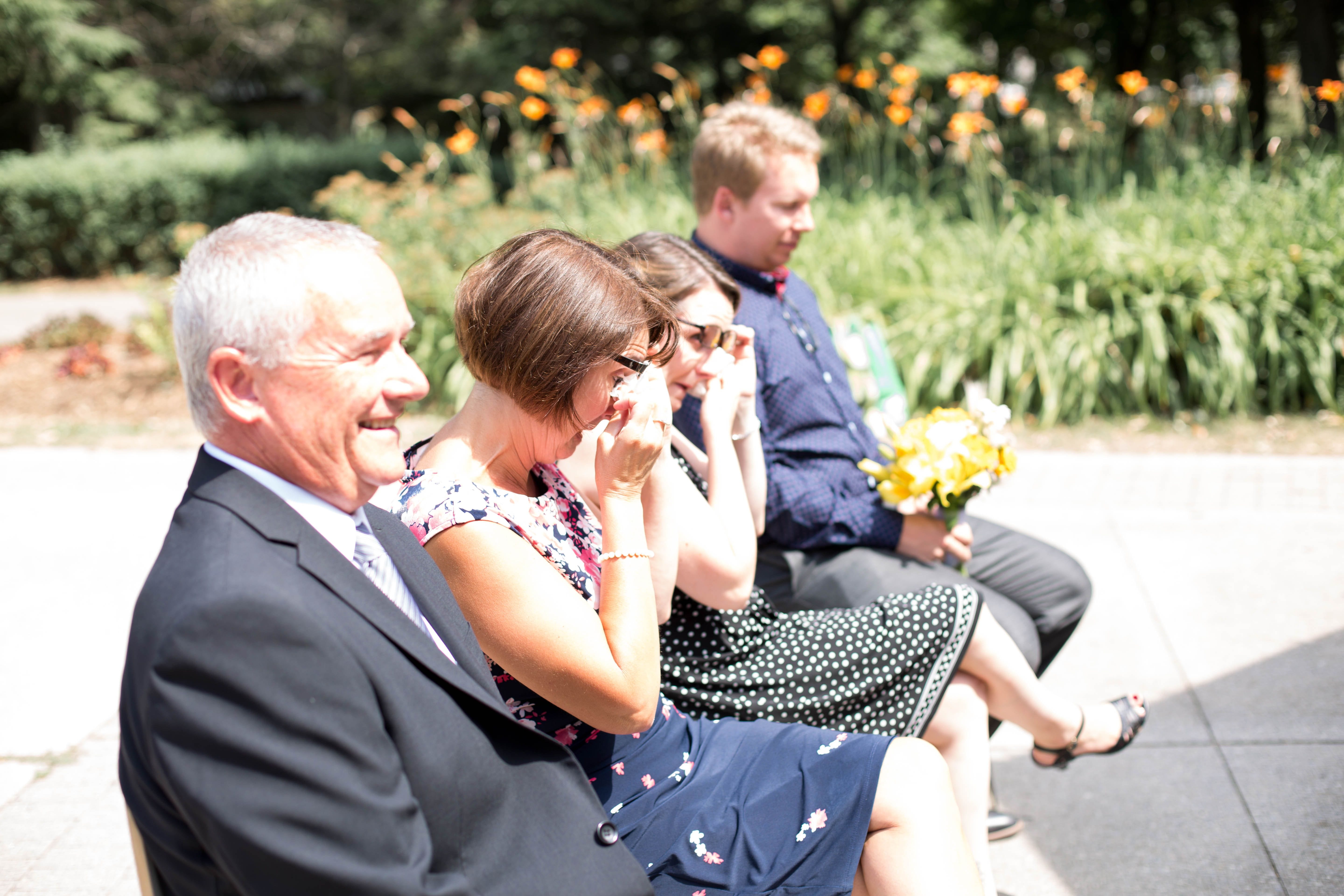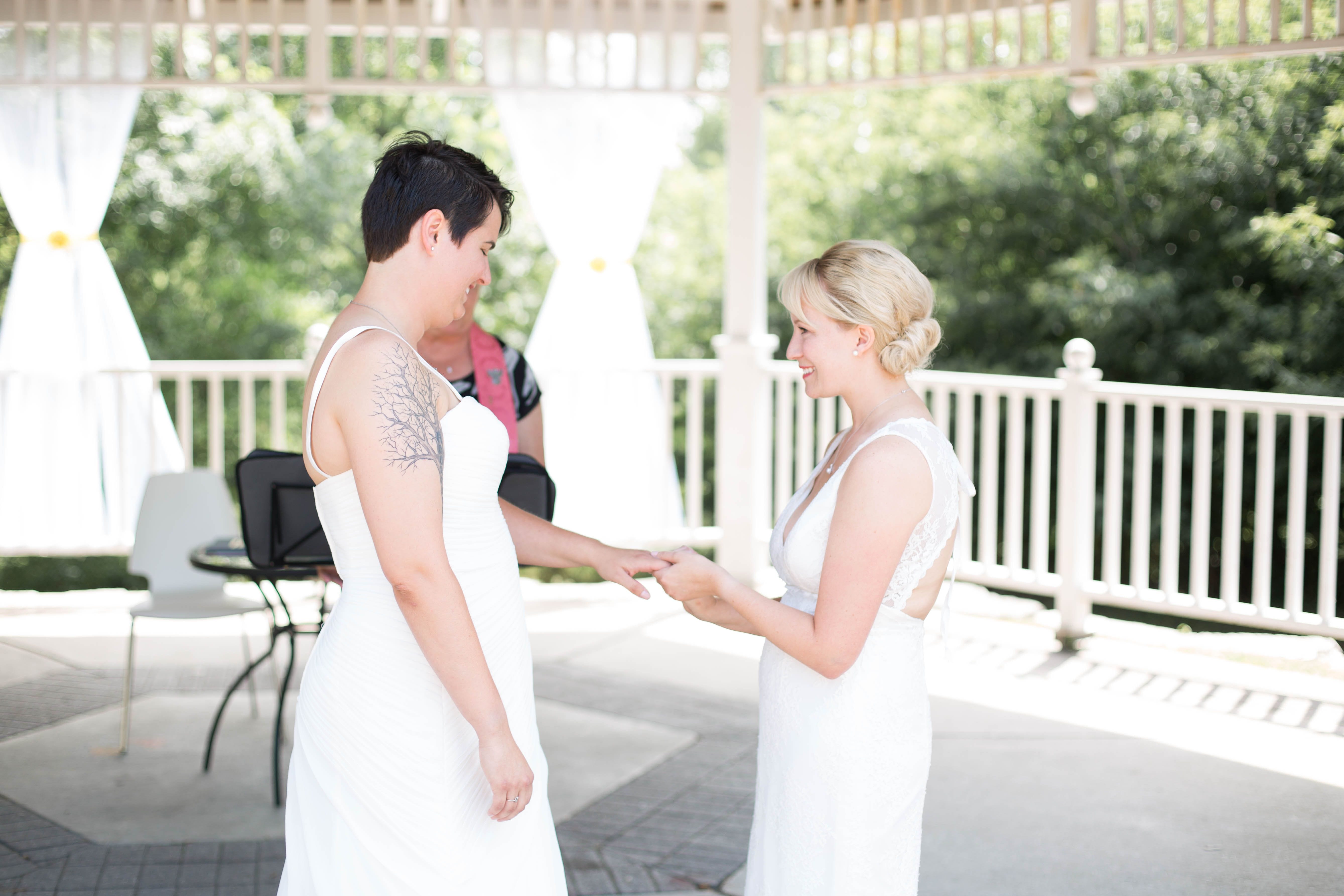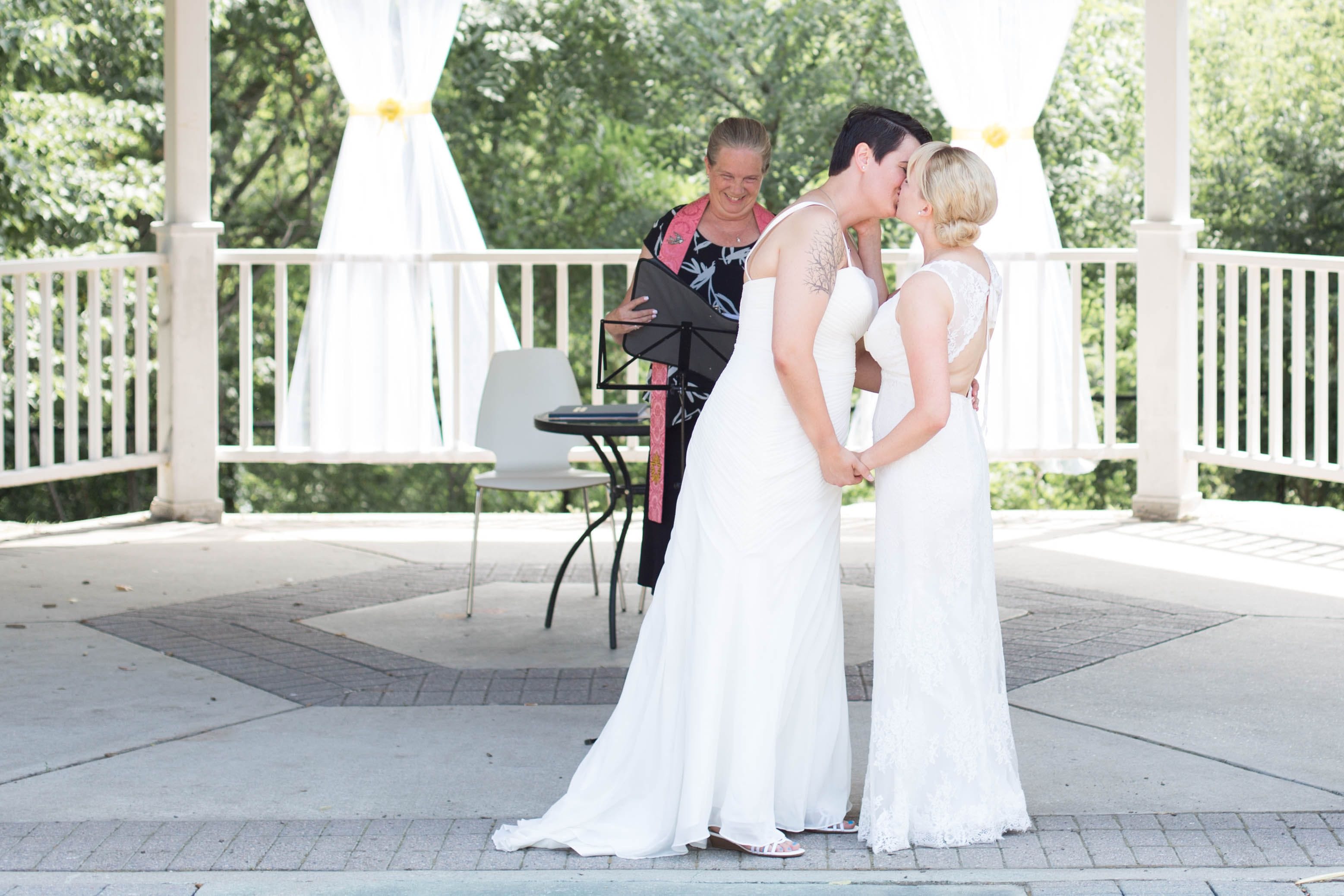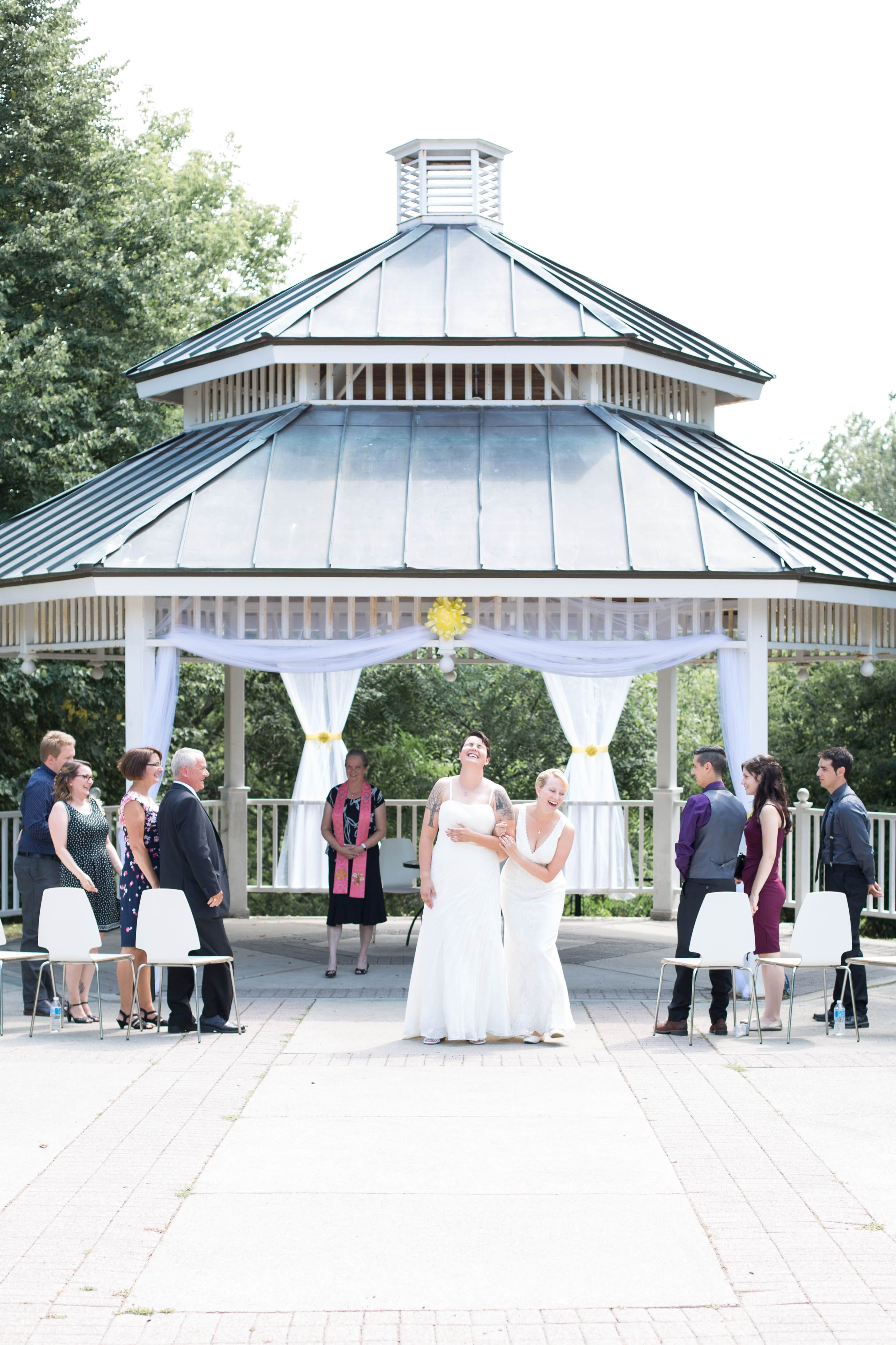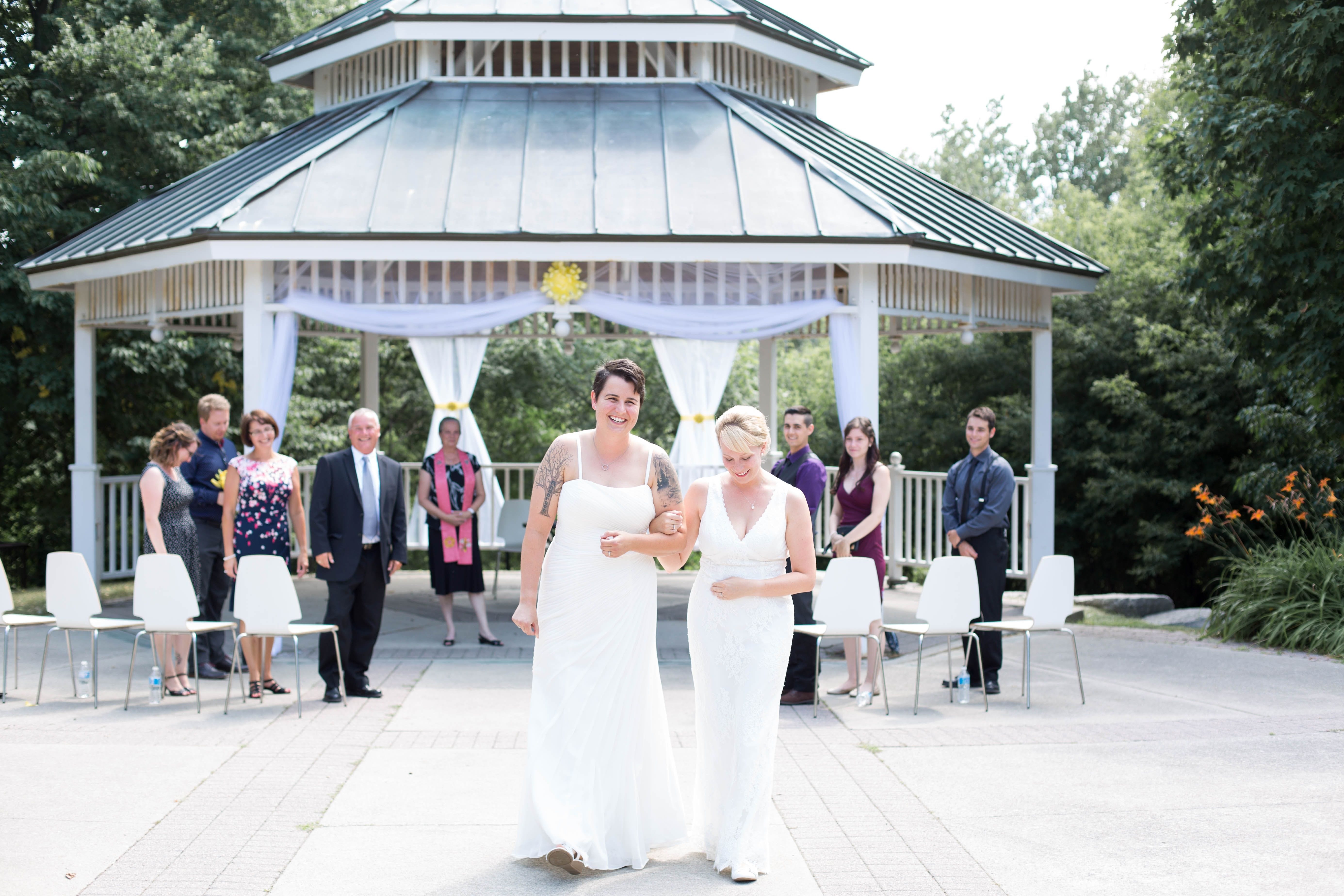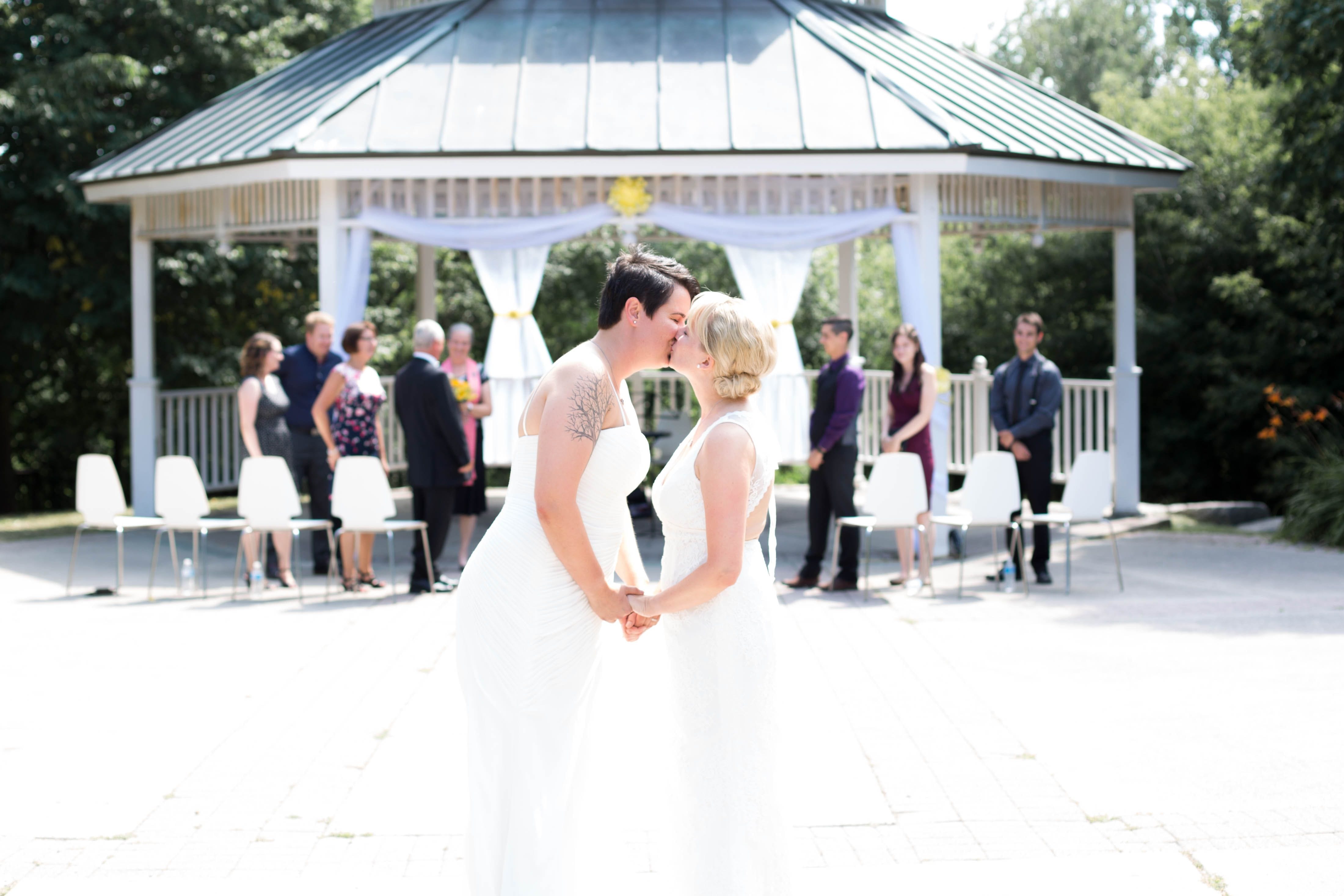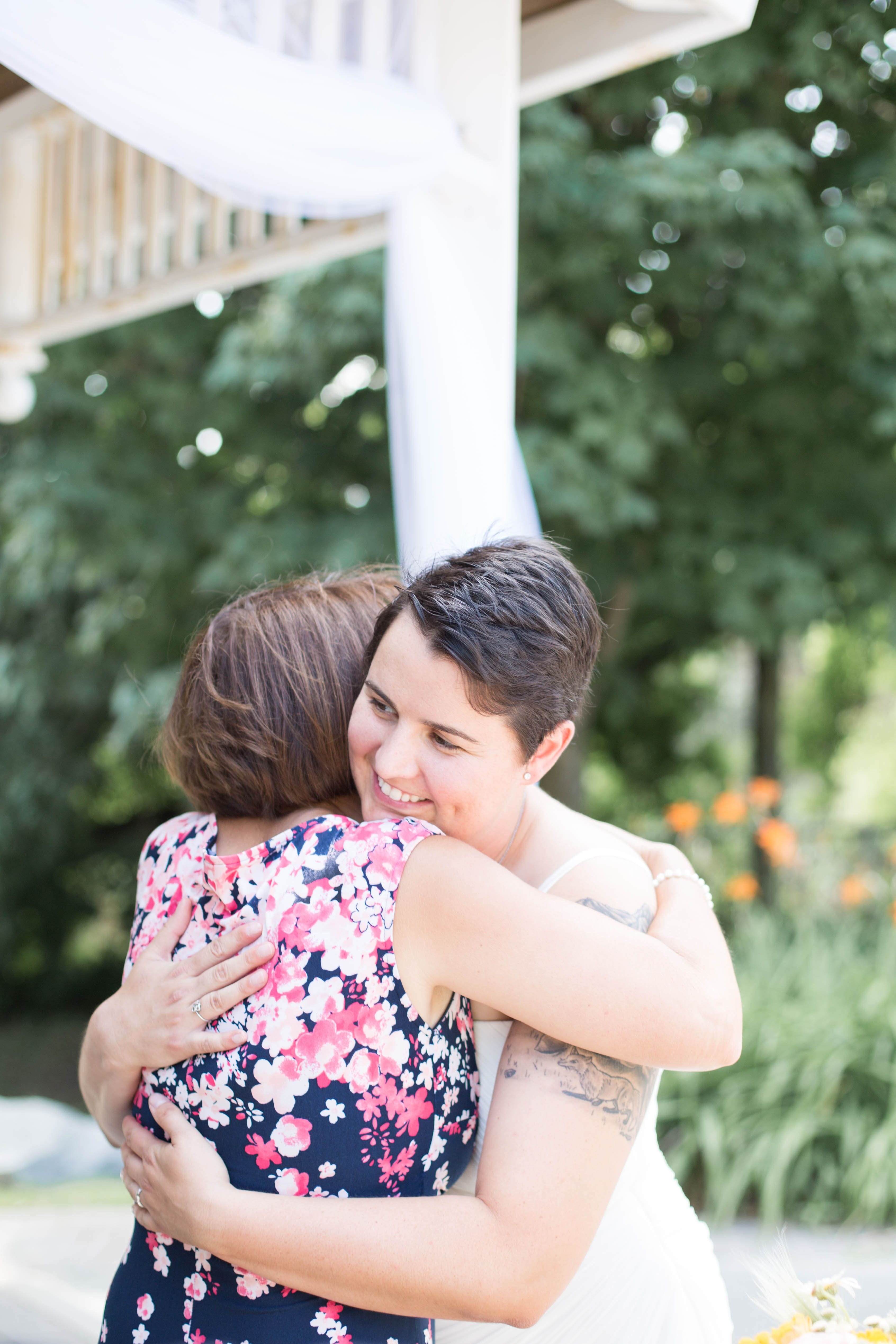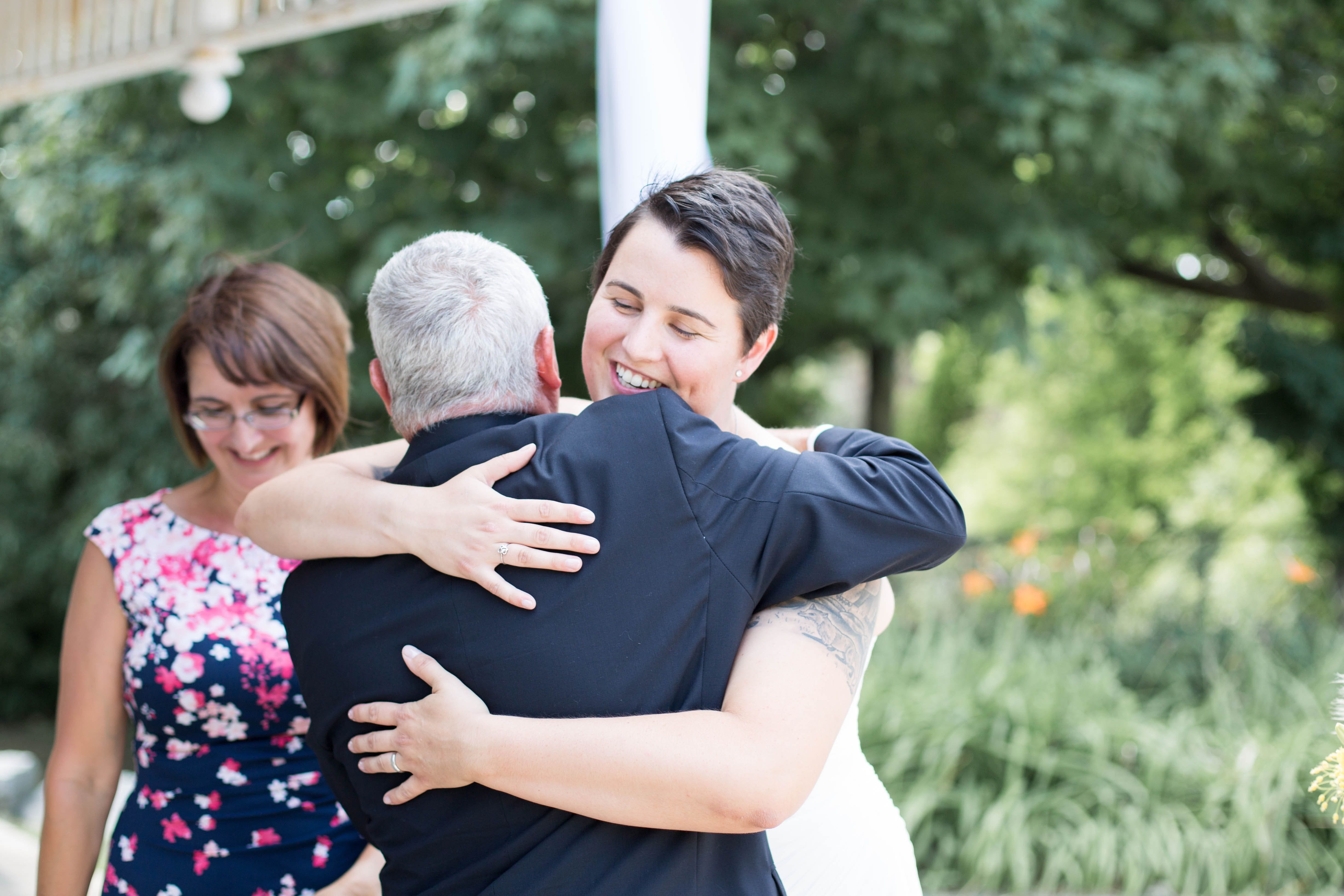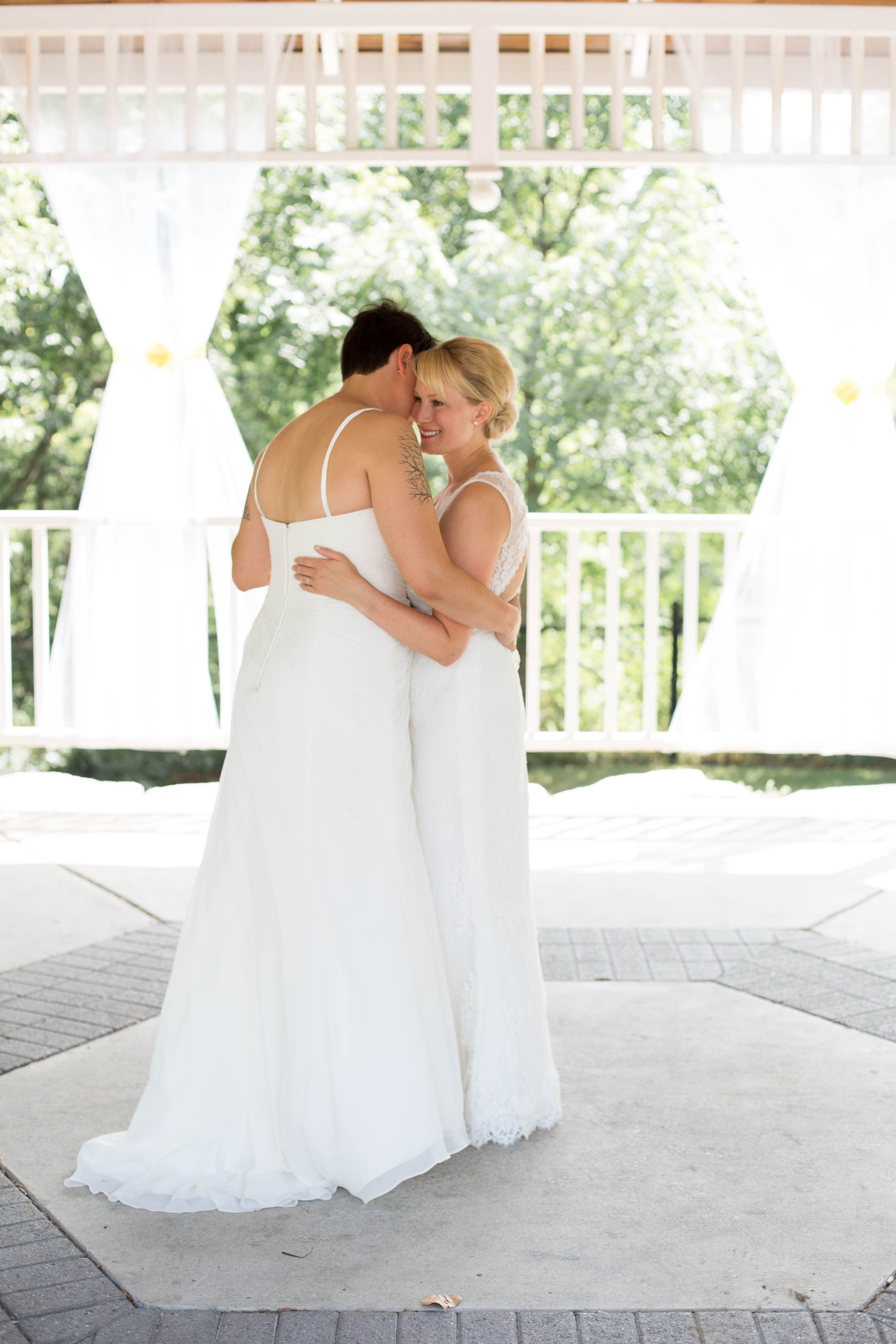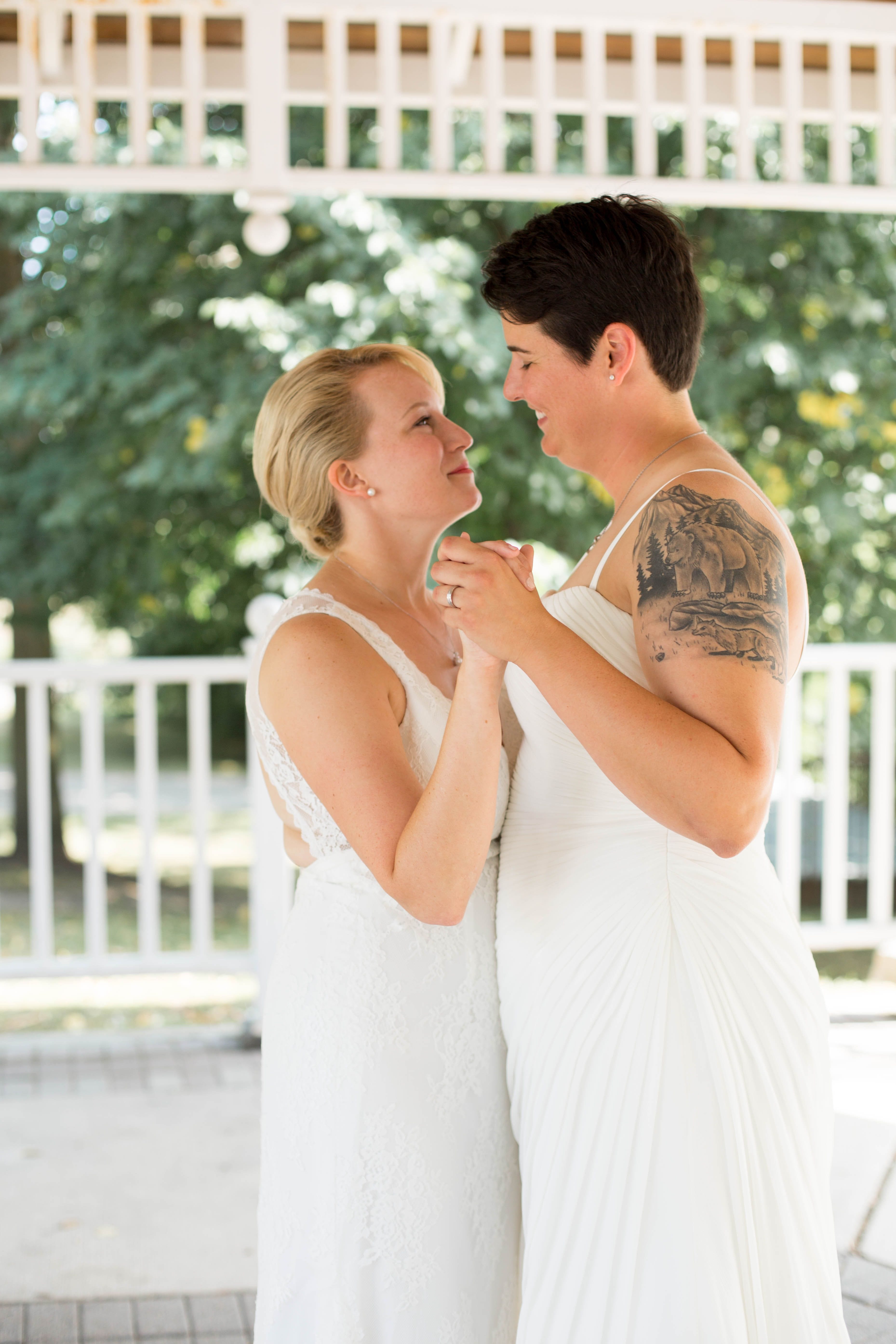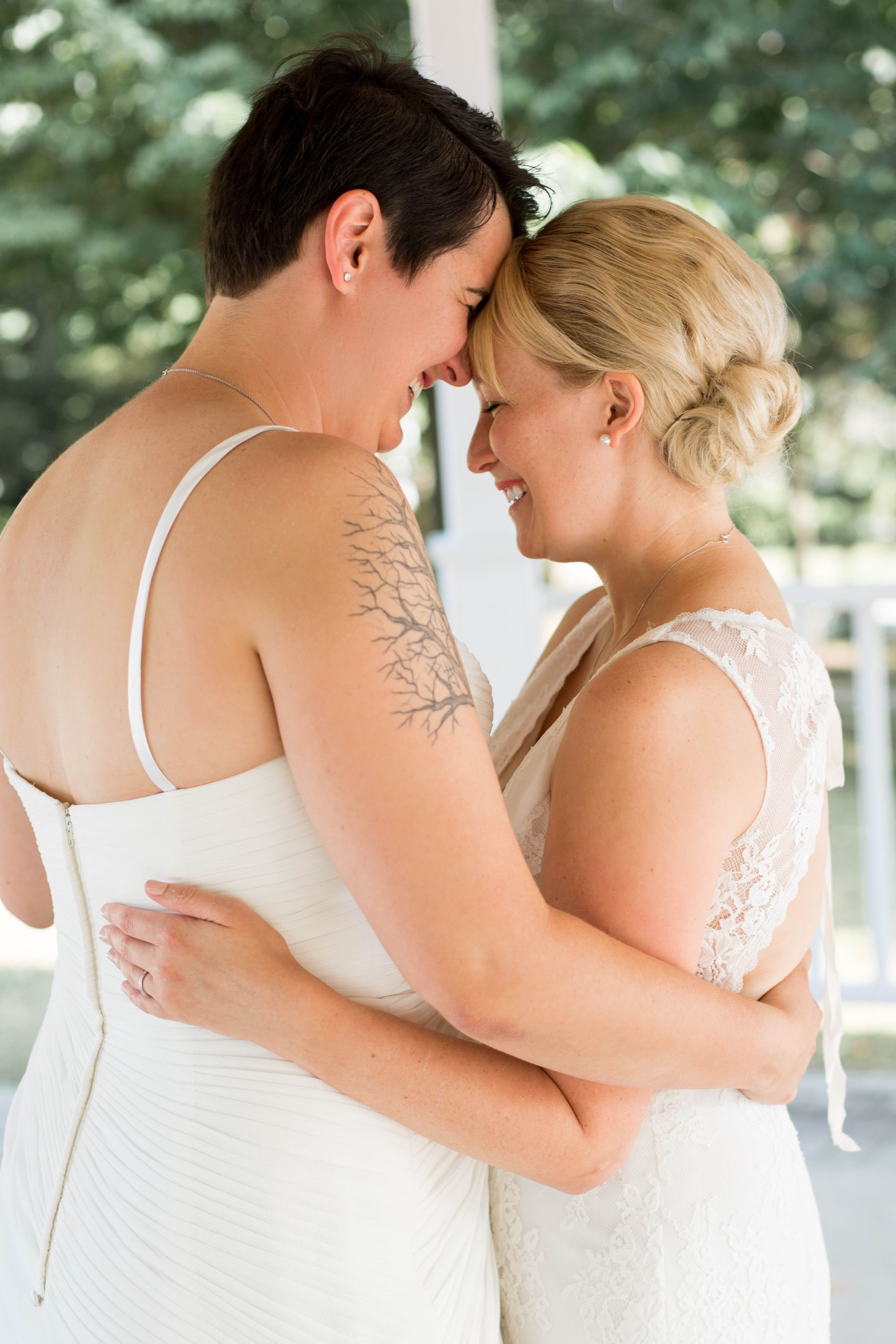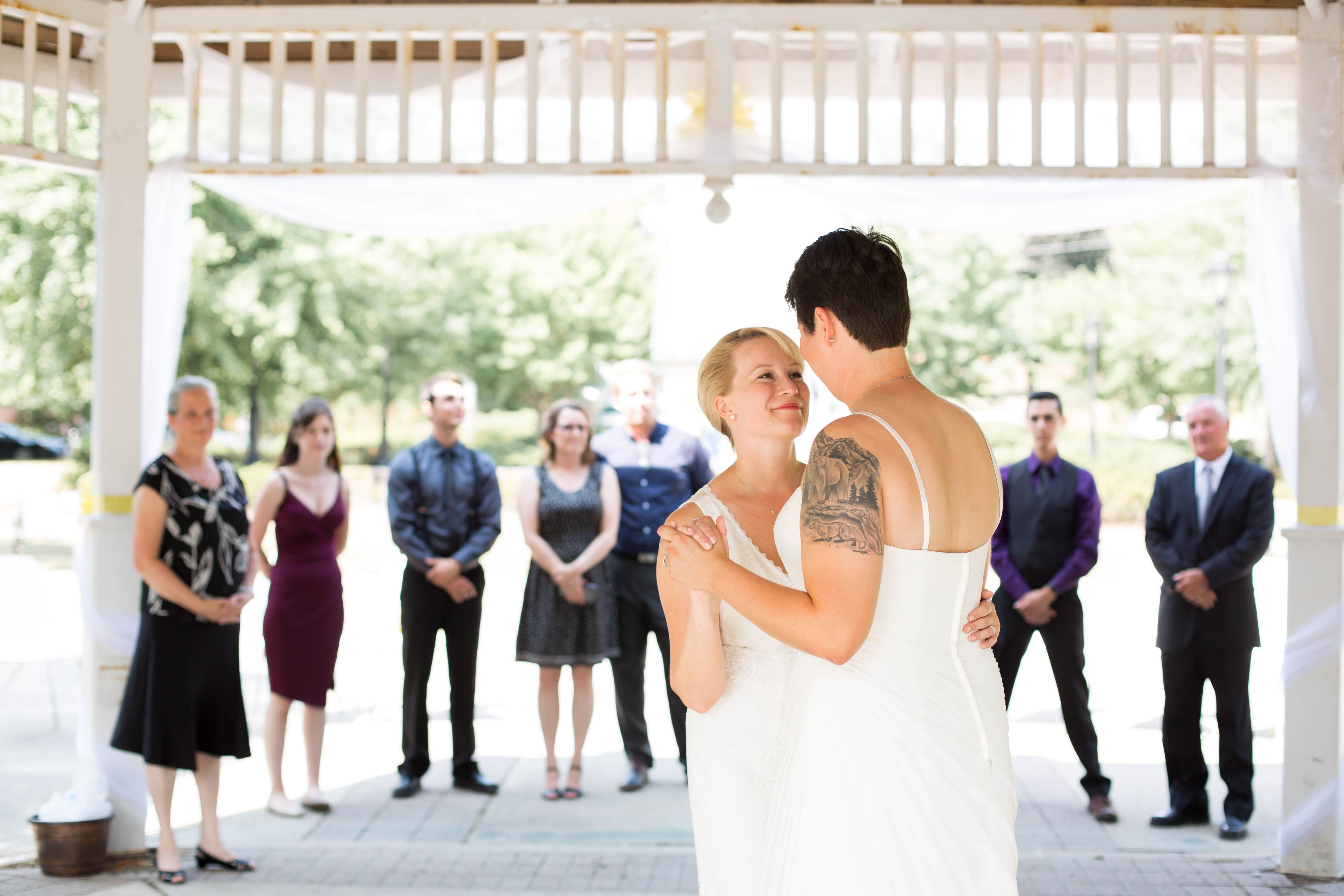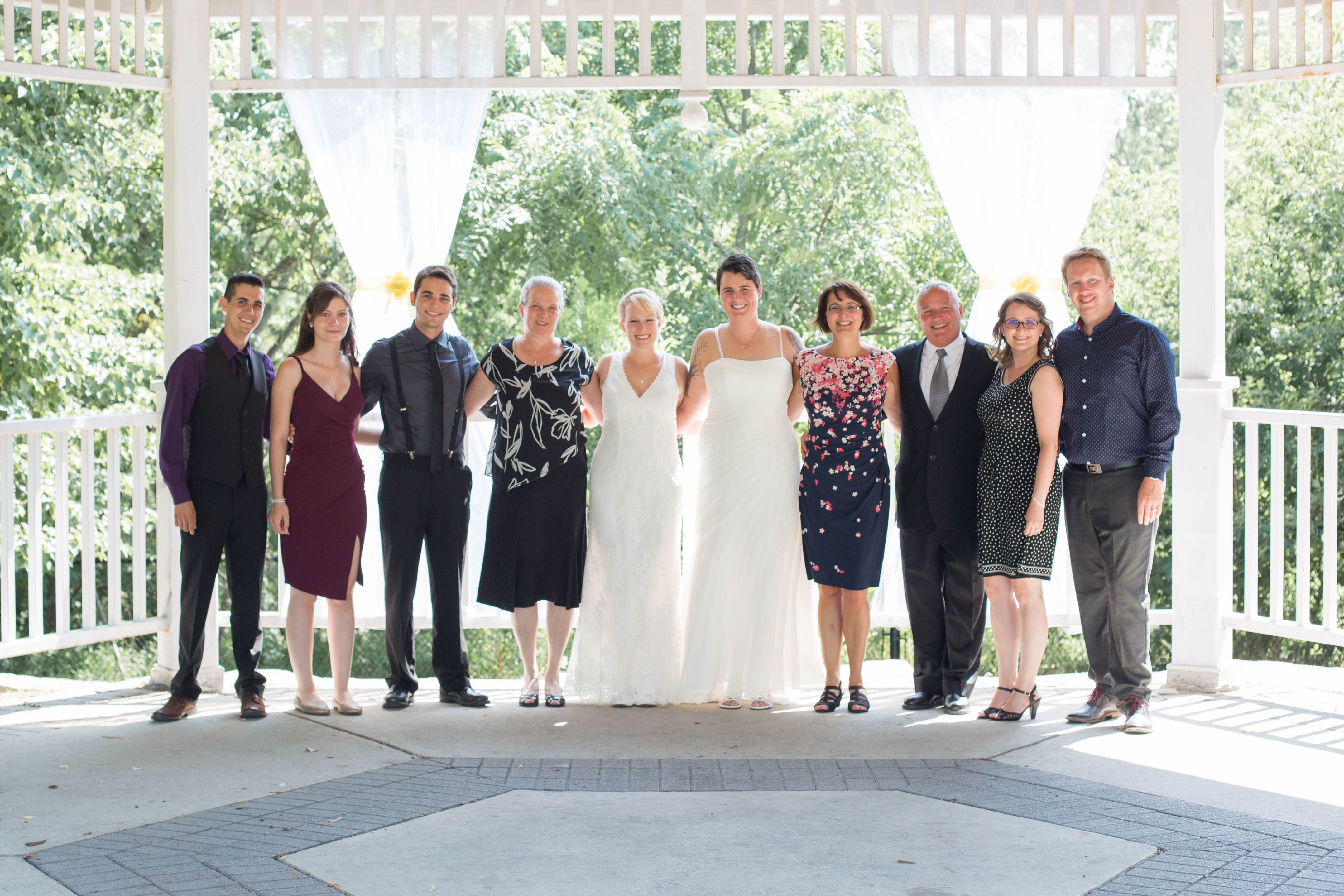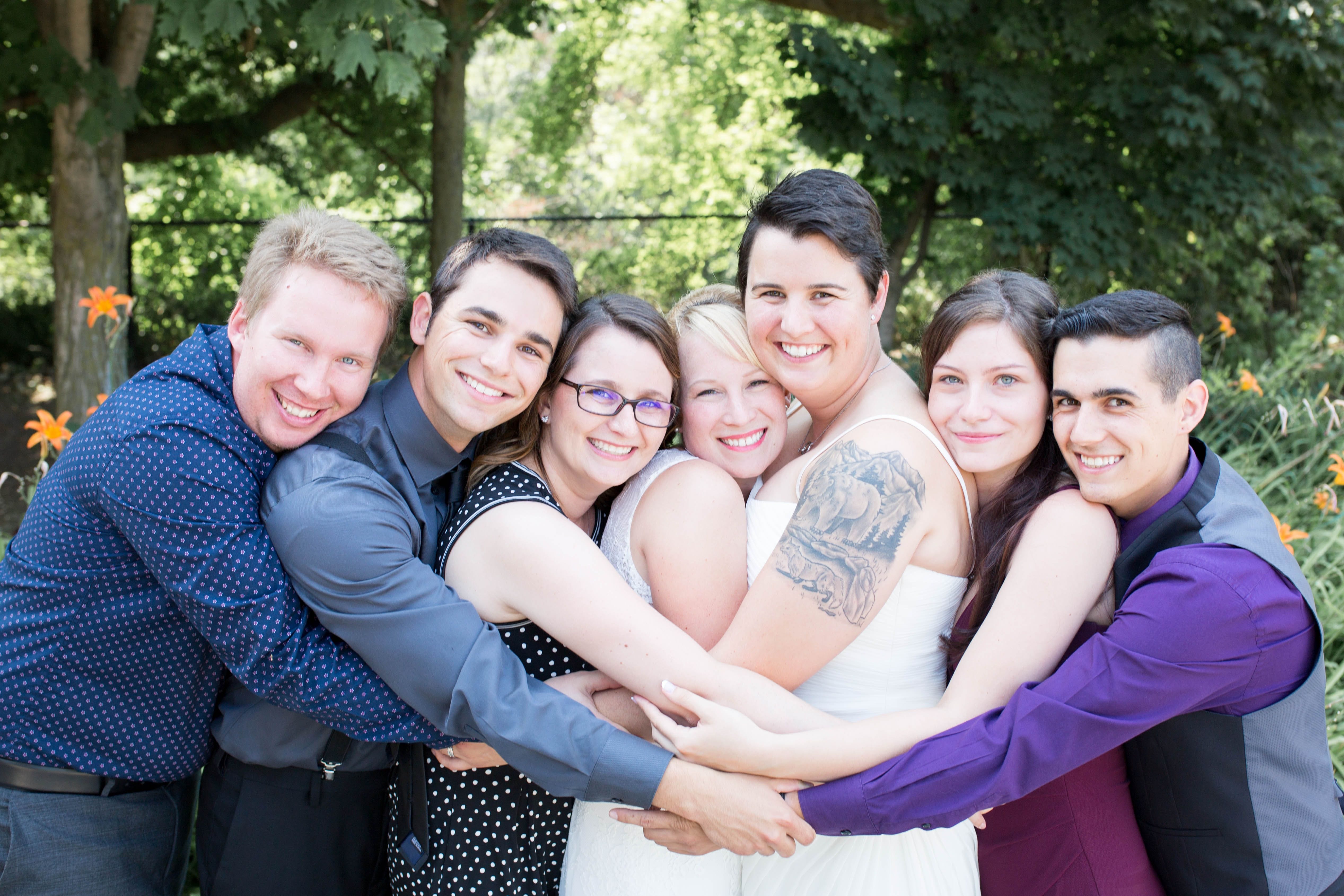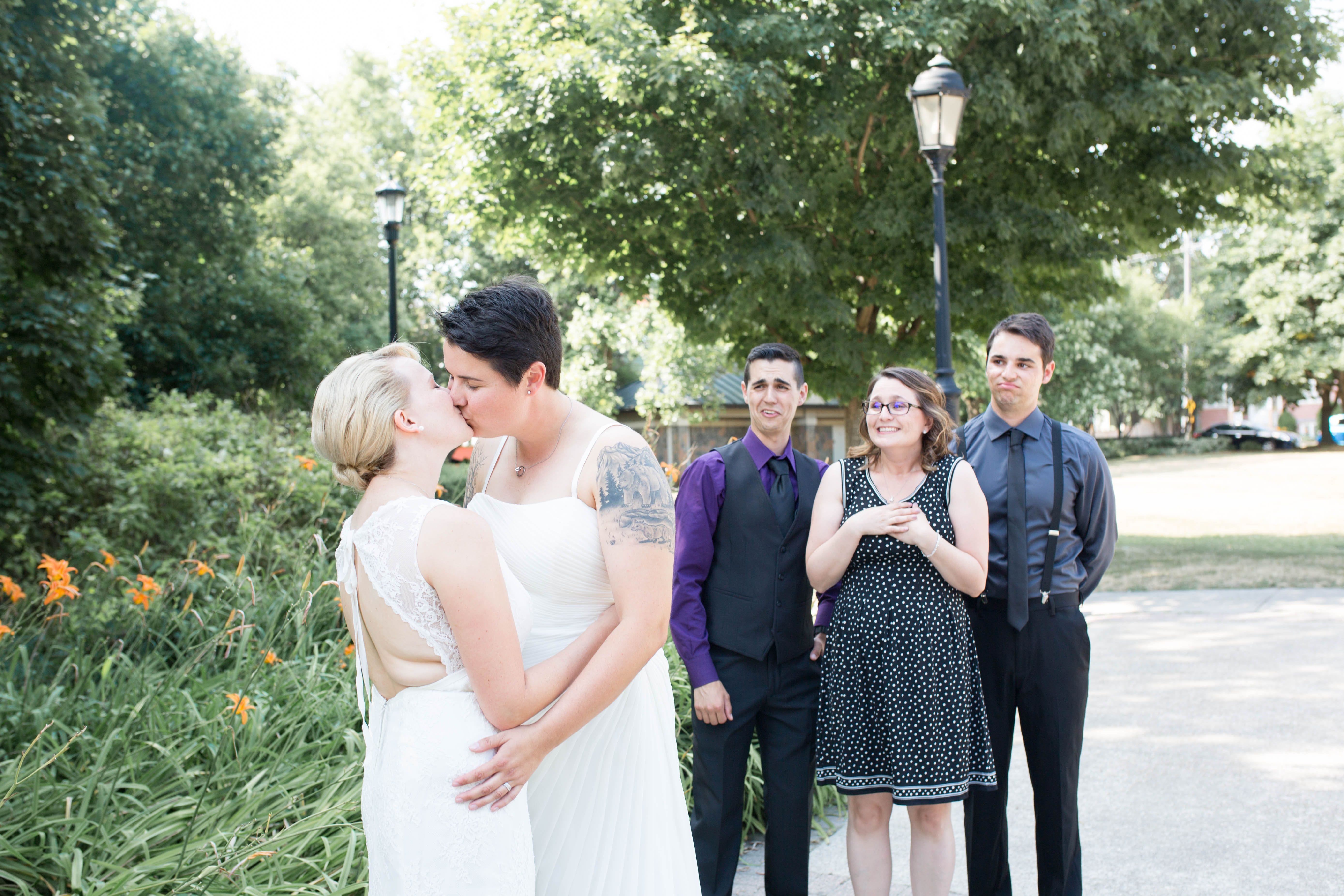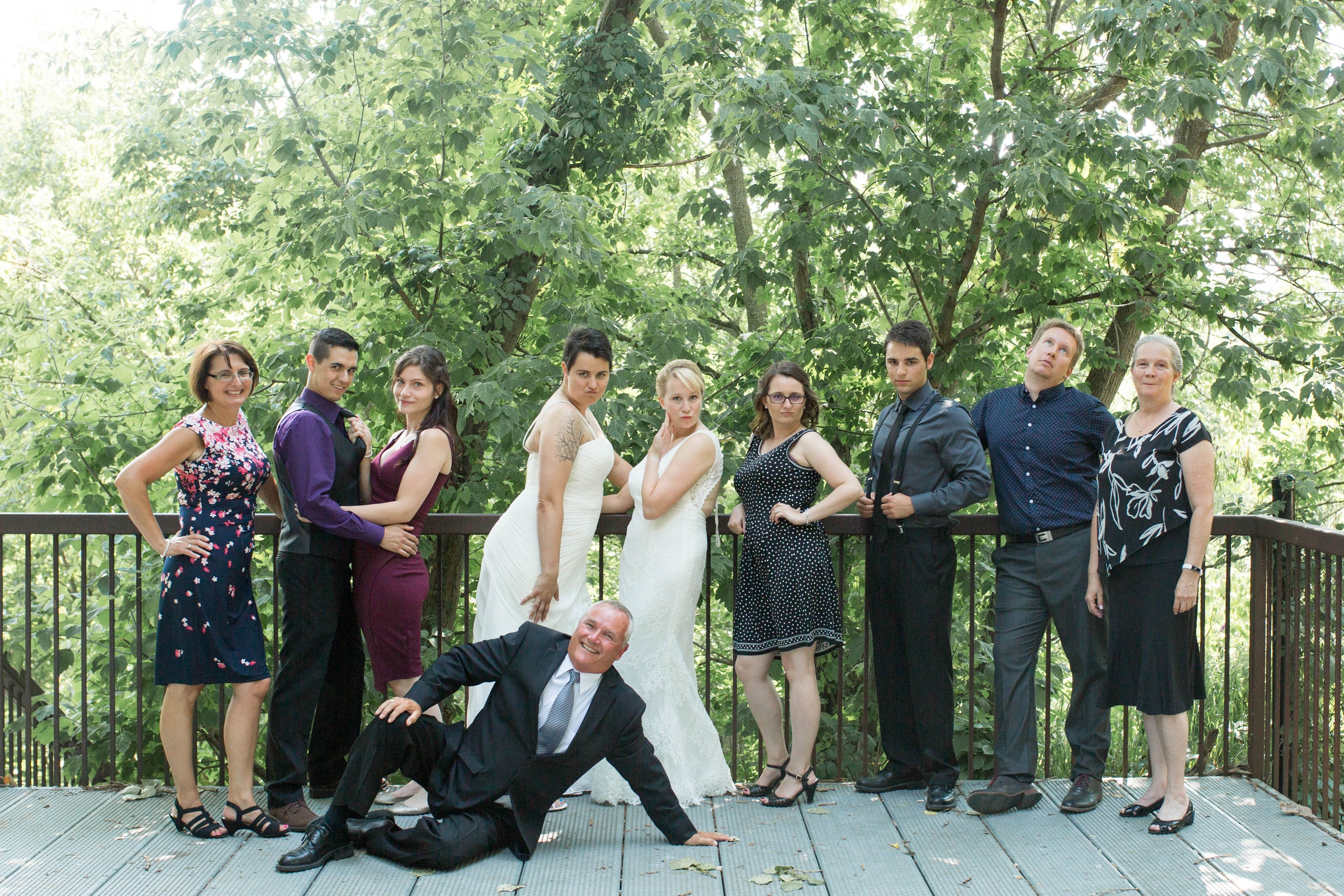 After family portraits, the brides and I had the area to ourselves. We walked around Bowmanville creek as Elizabeth and Charlene soaked up each other. It is one of my favourite times on a wedding day! We also had the freedom to try a photo idea that Charlene came across. It could have ended poorly but these girls made it effortless.