Everyone Will Remember How You Acted: My Thoughts on Covid-19
Posted on 27 April 2020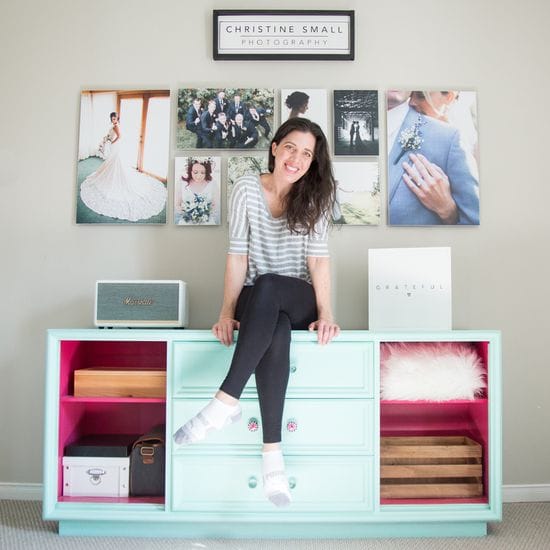 It's early morning in the Small household and I'm just finishing up my cup of tea. My two kids are playing in the other room and soon we will start our day. I made an effort in late March to create a schedule for them for two reasons: 1. It allows them to understand when certain activities will happen and they have always thrived off consistency and 2. It gives me some sort of sanity because them knowing that snack time will happen at a certain point avoids the 53 requests throughout the day. Education has always been important in our family so while it is stressful at times, continuing with teaching at home is worth everything. That being said, there are days where it's tossed out the window because we all need a break sometimes.
I haven't seen my friends other than through a pixelated screen. I haven't physically touched anyone other than my kids and husband since March 12th. My last photo session was on March 8th and as I drove home that Sunday, I definitely had no clue that the entire world would change in a matter of days.
Being socially distant from my friends and family has been difficult, I know everyone can relate. There are days where I think: You know, I can do this. I've figured out a routine and I will manage as long as possible. Other days I feel as though my soul is completely empty and void.
I'm a photographer. My job is 100% based on NOT being socially distant. I've had numerous conversations with clients that have had to cancel or reschedule their sessions and it breaks my heart every time. These are people that want to celebrate the birth of their child or rejoice in their marriage to the love of their life.
I want to be there. I want to position those tiny toes and feel them scrunch up from the tickling of my fingertips. I want to stroke the little wrinkles on their forehead until they start to relax and give into the calm of sleep before I place them gently on the bed to capture every little detail. I miss the laughter of my families as the little ones run around with their parents and bask in the sun of the outdoors.
The weddings I am missing are the hardest part of all of this. I made a decision years ago that wedding photography was my niche. I want to be there in the morning to see my beautiful brides have their hair and makeup done. I want to see the Mother-of-the-bride open the door and see me before she shouts to her daughter "The photographer is here!" Even writing this is bringing tears to my eyes thinking about those quiet moments in a bride's bedroom where it's just her and myself. She takes out the note that her husband has written and nothing is heard but the quiet clicks of my camera. It's truly a special moment.
The day itself brings lots of tears and laughter. Everyone is hugging and kissing while they clink their glasses together in celebration and reminisce on how we all got here. Just thinking about these memories is so foreign. I miss it all. But there is comfort in knowing that it's all for a justified reason, that human health and life is above every other experience that we are currently sacrificing for those we love.
From the moment that our province announced its State of Emergency, I made the decision to stand behind it. Let's be honest, most of us knew it was coming and when it finally did, it was almost reassuring that our worries were valid. It allowed so many of us to have reason to justify our precautions and actions moving forward. Not working because of a pandemic comes with continuous feelings of anger, resentment, despair and uncertainty. Yet, it is also accompanied by understanding and love. The love for your clients who you would never want to risk unintentionally making sick. The love of your elderly grandparents. The love of your children. The love of your community. The list can go on and on but the message is clear: Following the guidelines and recommendations for public health and safety is solely fueled by love. If anything happened to any of my clients because of my mishandling of this situation, I would never forgive myself. And whenever I feel hopeless, I make an effort to remember two things:
We are all in this together
&
This too shall pass
It has taken me a few weeks to finally put all my thoughts into writing but I think I needed to experience all of the emotions in order to fully convey how I'm feeling. I hope you are all keeping safe and trying to make the best of this situation. Give yourself a break sometimes because this is something new to all of us so there are no rules for how you "should" be feeling.
I'll see you all very soon.
Much love,
Christine