How to Get Your Fiancé Excited About Your Engagement Session | Durham Region Wedding Photographer
Posted on 4 April 2018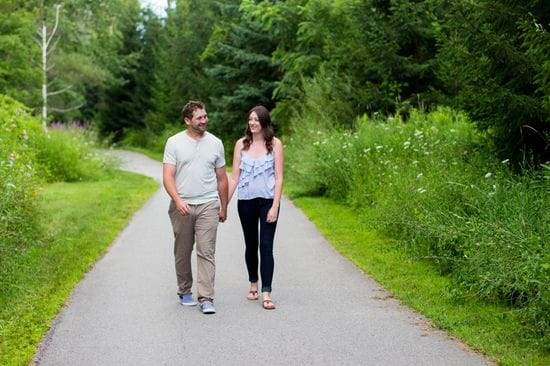 Let's face it: most guys don't like having their photo taken. They don't get the point, it takes too long and they don't like being forced to smile.
Your engagement session, however, is a wonderful way to bond with each other, learn how to be comfortable in front of the camera and get to know your wedding photographer.
Unfortunately, those reasons usually won't convince your fiancé to be happy about spending an afternoon with a camera in his face. What I CAN tell you is some simple ways that will help your betrothed feel more at ease and comfortable with your engagement session and, dare I say, look forward to it?
I can't guarantee that he'll be skipping with joy on the way to the session but at least you'll be less likely to hear the groans and sighs.
TIP #1: INCORPORATE THINGS HE LIKES
It's probably a good assumption that you are taking the reigns when it comes to planning your wedding. Did you choose the colours? Cake design? Flowers? Music? Well, here's where you may need to compromise if you want your fiancé's attention. How about getting him involved in where you have your engagement session?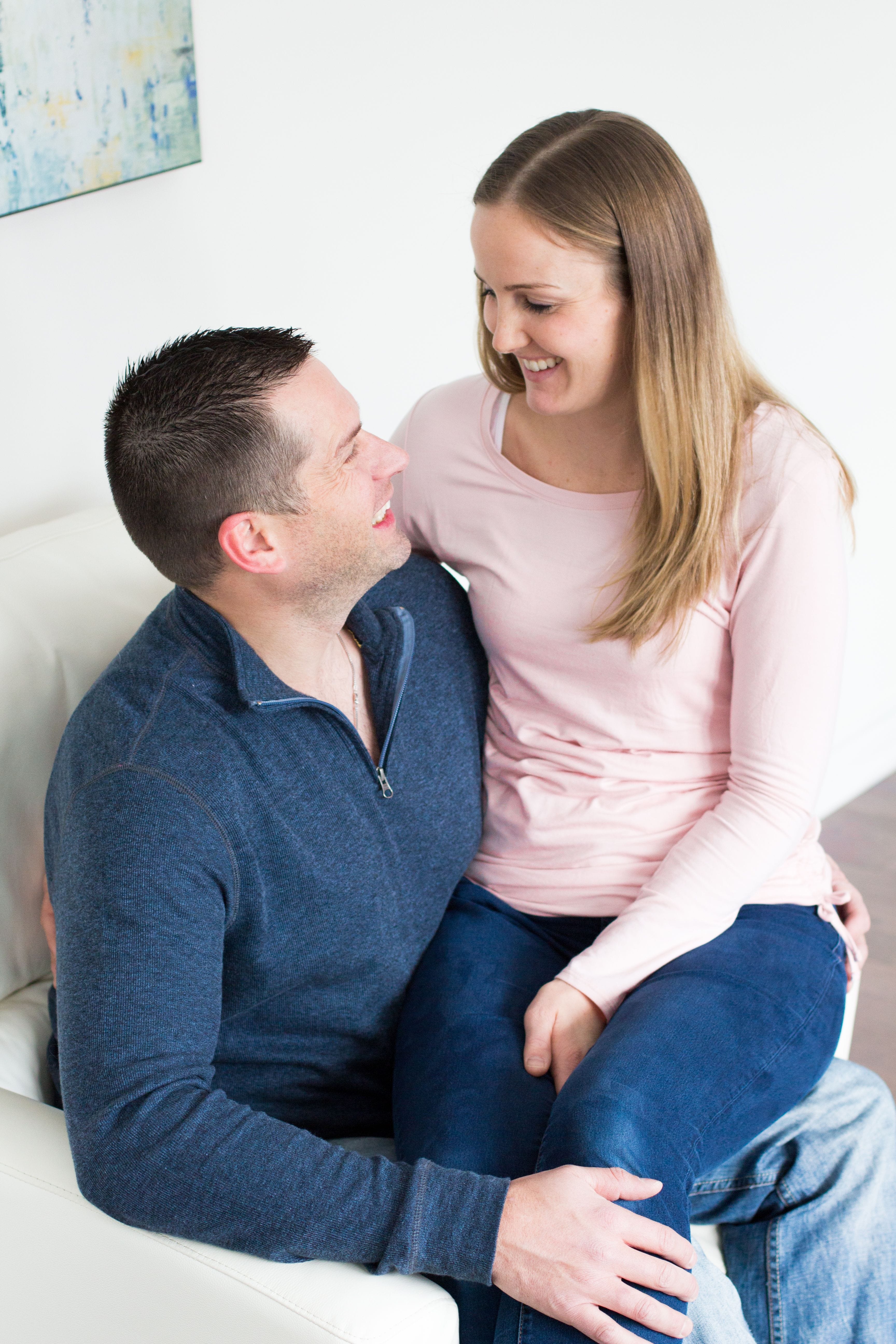 Does he prefer to stay in and watch TV? Have a lazy photo session where you two are curled up on the couch talking and laughing.
Is he an active guy or enjoy the outdoors? Take a hike, go fishing or throw around a ball. Even if it's something you aren't into or have no interest in, get him to teach you or embrace the clumsiness. Those photos could look really adorable and even more personal when you look back on them.
Sometimes all he wants is to DO something as opposed to standing around feeling posed.
TIP #2: MAKE A DAY OF IT
Something I touched on in a previous post titled How To Rock Your Engagement Session was to "look your best". This means getting dressed up, get your hair and makeup done, buy a new outfit, etc.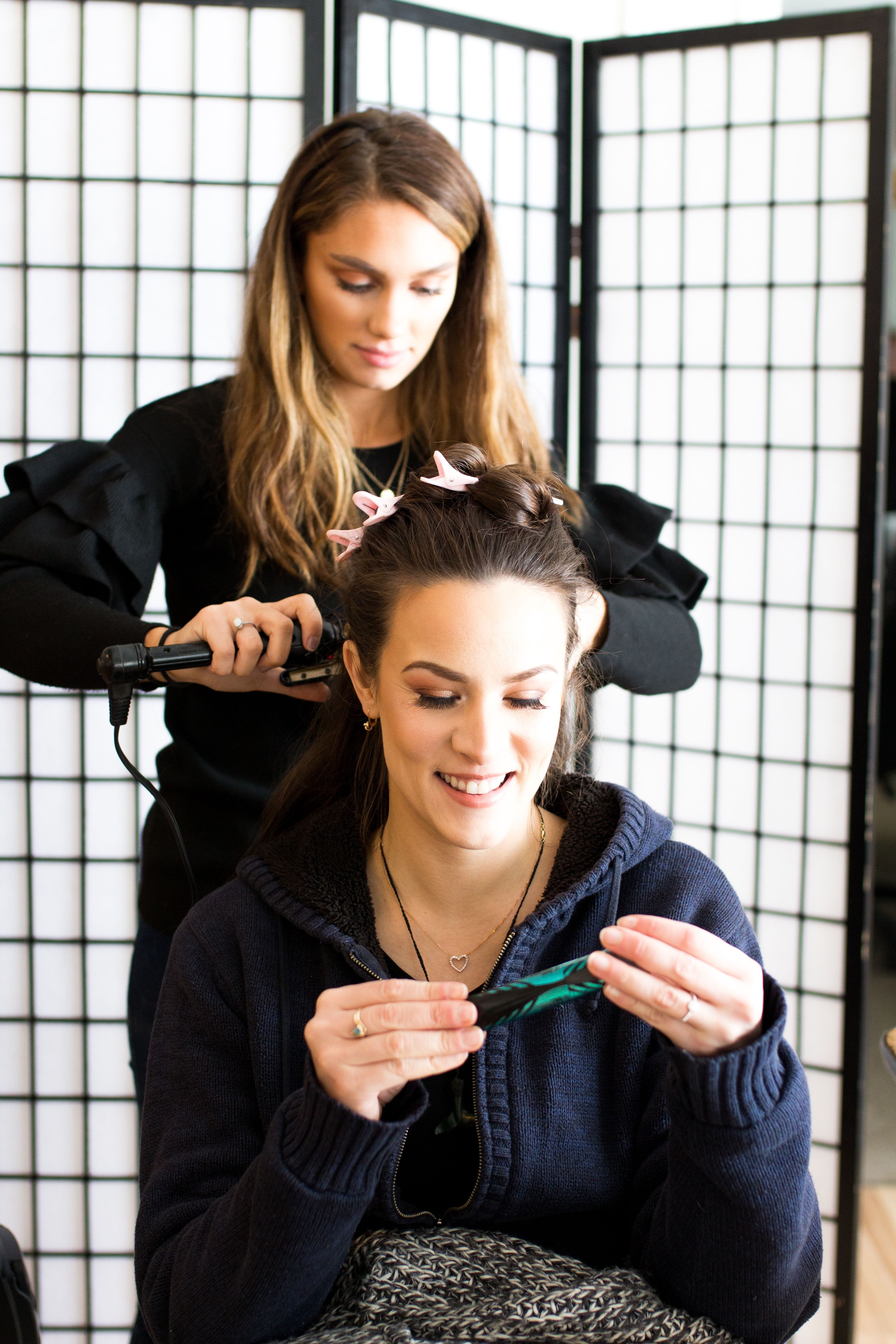 Why let that go to waste?
Hit up a new restaurant in your city and spend some quality time with each other. Spoil yourselves! Sometimes a photo shoot can take a lot out of you, so enjoy yourselves afterwards.
TIP #3: SHOW THEM SOME LOVE
No, I don't mean that kind of love (although, it can be a nice side effect of being all romantic and affectionate for a couple hours). Sometimes you have to give something to get something. If your fiancé is really not into the idea of having their photos taken, do something in return as a "thank you".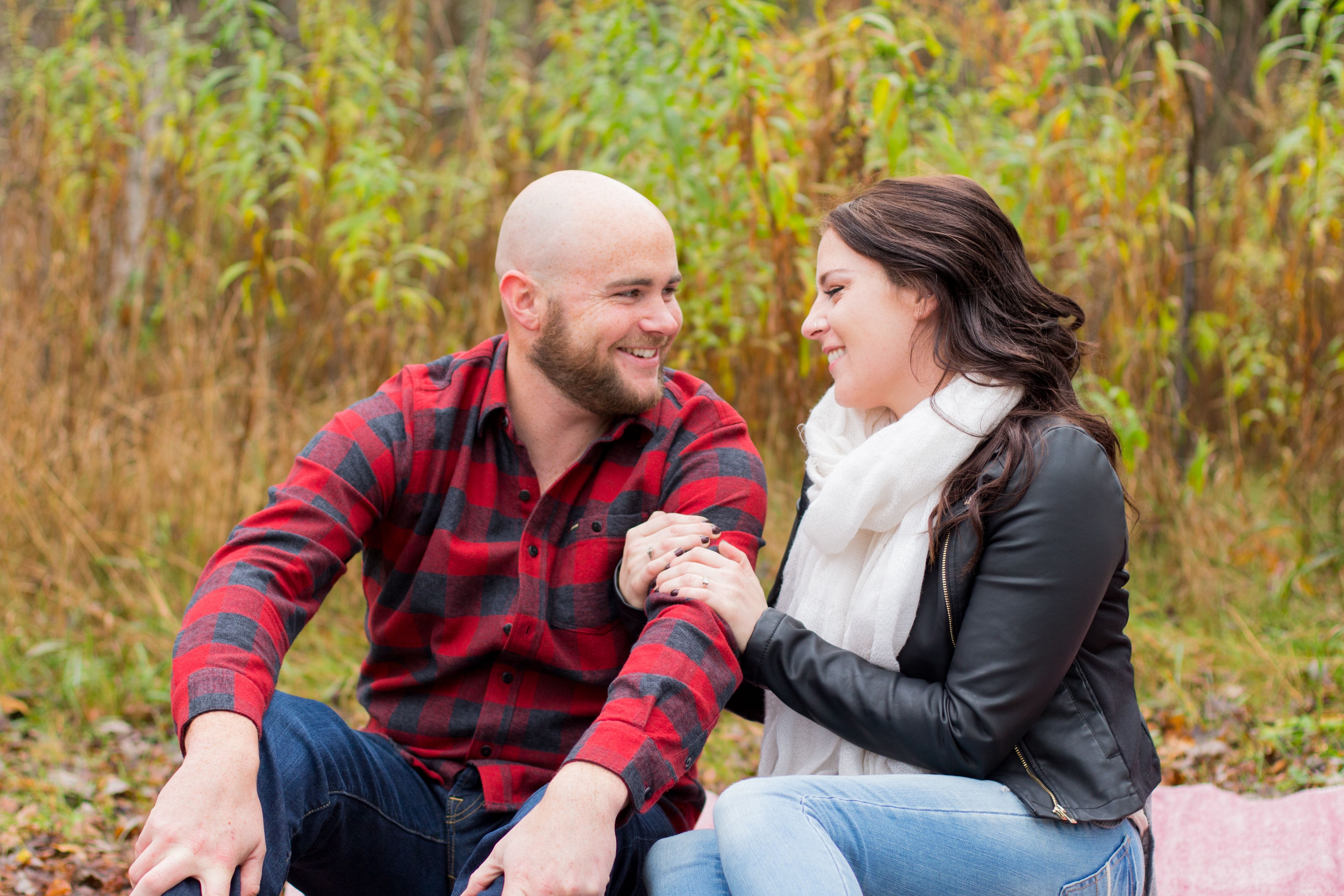 Let him pick the next movie you watch or activity you try together. Maybe show him your gratitude with a small gift. How about a guilt-free guys night out? Let the man have some fun of his own and he will be a lot more likely to give you a couple genuine smiles without an elbow in the side beforehand ;)