Millennium Trail Engagement Session | Becky & Ryan
Posted on 12 November 2020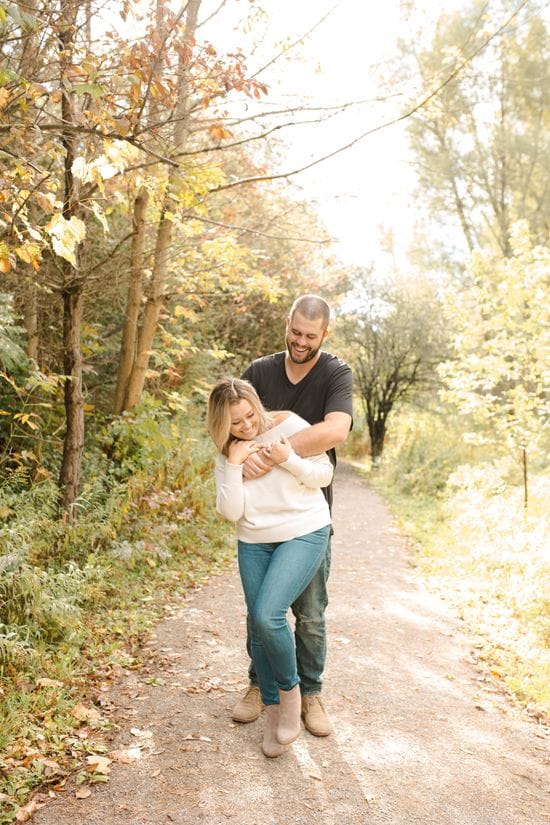 Back in 2018, Becky had done a Mommy & Me session with her adorable daughter. Fast forward to this year, I get a message from Becky basically saying: Hey! Remember me? I'm engaged now!
Firstly, to my clients: yes, I remember you. You all hold a wonderful place in my heart.
Secondly, I get so excited when past clients come to me to celebrate the new milestones in their lives. And I always feel honoured that they trust me to capture it for them.
Getting back to this engagement session...
The morning of our session (which was to take place at a local orchard), I arrived early to find out that it was closed to the public and we wouldn't be allowed in. Obviously, this was a total shock to me considering I had confirmed with the owners prior to this day that we would be allowed to use the grounds for the session. So now, with only a few minutes to go before Becky & Ryan arrived, I began thinking of an alternative. And thus, leads us to another reason why I love these two so much:
Immediately after their arrival, and update on the situation their response stated "Oh, no problem! Let's go somewhere else then." - could you ask for a more easygoing couple?!?
So, with that, we drove to a trail that I had gone to before and ended up being even closer to their house (funny how things just work out) and we enjoyed a lovely morning walk together. I hope you enjoy scrolling through these adorable photos as I did taking them :)