Rebecca & Justin | A Fall Wedding at Rolling Acres
Posted on 18 December 2019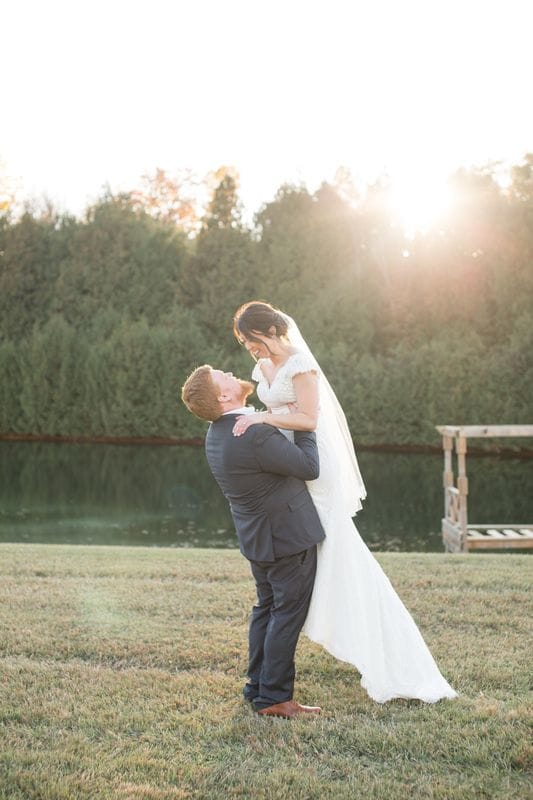 Rebecca and Justin are two of the most genuine and fun-loving couples I've had the pleasure of capturing. Their wedding party included family and friends that were up for anything and were present with them throughout the entire day. Every authentic emotion was beautiful to witness.
My second arrived at the guys' Airbnb while I made my way over to the girls. The music was blasting as soon as I walked into seeing the girls finishing up their makeup. They were tons of giggles and love in the room. Justin had written a letter to Rebecca and she decided to read it with no one in the room but myself and her. She told me how herself and Justin had spent a lot of their relationship long-distance and the letter was a trip down memory lane. It was so special. At the same time, the guys were clearly having a relaxing time. There were shots and laughs along with it. They were able to be at ease with each other and just be themselves.
The ceremony took place at Rolling Acres in Bowmanville. Rebecca had seen my work from a previous wedding at this location and we spoke about how beautiful the light is for photos. Rebecca's parents both walked her down the aisle while Justin whispered "Wow" as she came closer. The entire ceremony had their guests watching as if they were witnessing two perfect people coming together, finally. It was a huge celebration!
The dinner and reception included many heartfelt speeches and, of course, you could count on Justin's guys to crack the whole place up. Rebecca and her girls took over the dance floor. This entire party could've been heard a mile away.
I was pretty spoiled on this day. Rebecca & Justin were so welcoming and trusting that I could capture their day and give them some amazing memories to look back on. It was the best wedding to end 2019 and I couldn't ask for a better couple to share it with!