Rice Lake Engagement Session | Taryn & Chris | Durham Region Wedding Photographer
Posted on 10 September 2018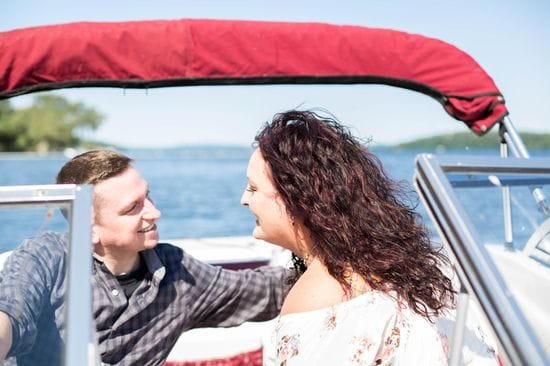 Taryn came to me with an idea to have her & Chris' engagement session at their family cottage on Rice Lake. I couldn't have been more excited to capture it.
I love it when my couples personalize their engagement session to a location that means something to them. We visited a neighbours farm first and then made our way to their cottage and captured some moments on the boat. The weather was beautiful and the wind was light. It made for some romance on the lake.
Also kind of love how dressed up they were. It really makes all the difference!