Rock Your Engagement Session (With These Tips) | Durham Region Wedding Photographer
Posted on 15 January 2018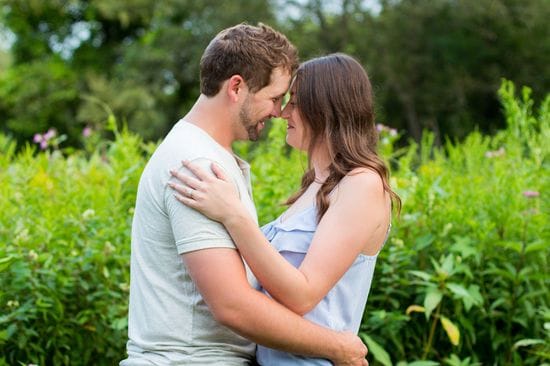 It's engagement season! The time of year when couples are taking the next step towards spending the rest of their lives together and beginning the process of planning their wedding. If this is you, first of all, CONGRATULATIONS! I am so happy you stumbled upon this post as I'm going to share with you some useful tips to get the most out of your engagement session. For some of you, it may be the first time that you and your significant other are being photographed professionally. Be sure to share this post with your other friends that are newly engaged as well!
1. LOOK YOUR BEST
Ladies, now is the time to get pampered!
Get your hair and nails done. These photos are personal and will reflect you and your fiancée as a couple so you want to look polished and put together. This can also be an opportunity to use your bridal makeup trial with your makeup artist.
Men, there are salons for you too. Get a professional shave and cut. You'll feel like a celebrity!
With your attire, don't be hesitant to dress a little fancier. This is the perfect opportunity to dress to impress.
2. LOCATION! LOCATION! LOCATION!
What better way to personalize an engagement shoot than to choose a location that actually means something to you?
If you have a spot where you and your fiancée visit often, discuss it with your photographer.
This couple did their engagement session at the same location as their proposal. So romantic!
Are you more of a homebody? Comfortable just sitting on the couch and watching TV with your partner? Embrace it!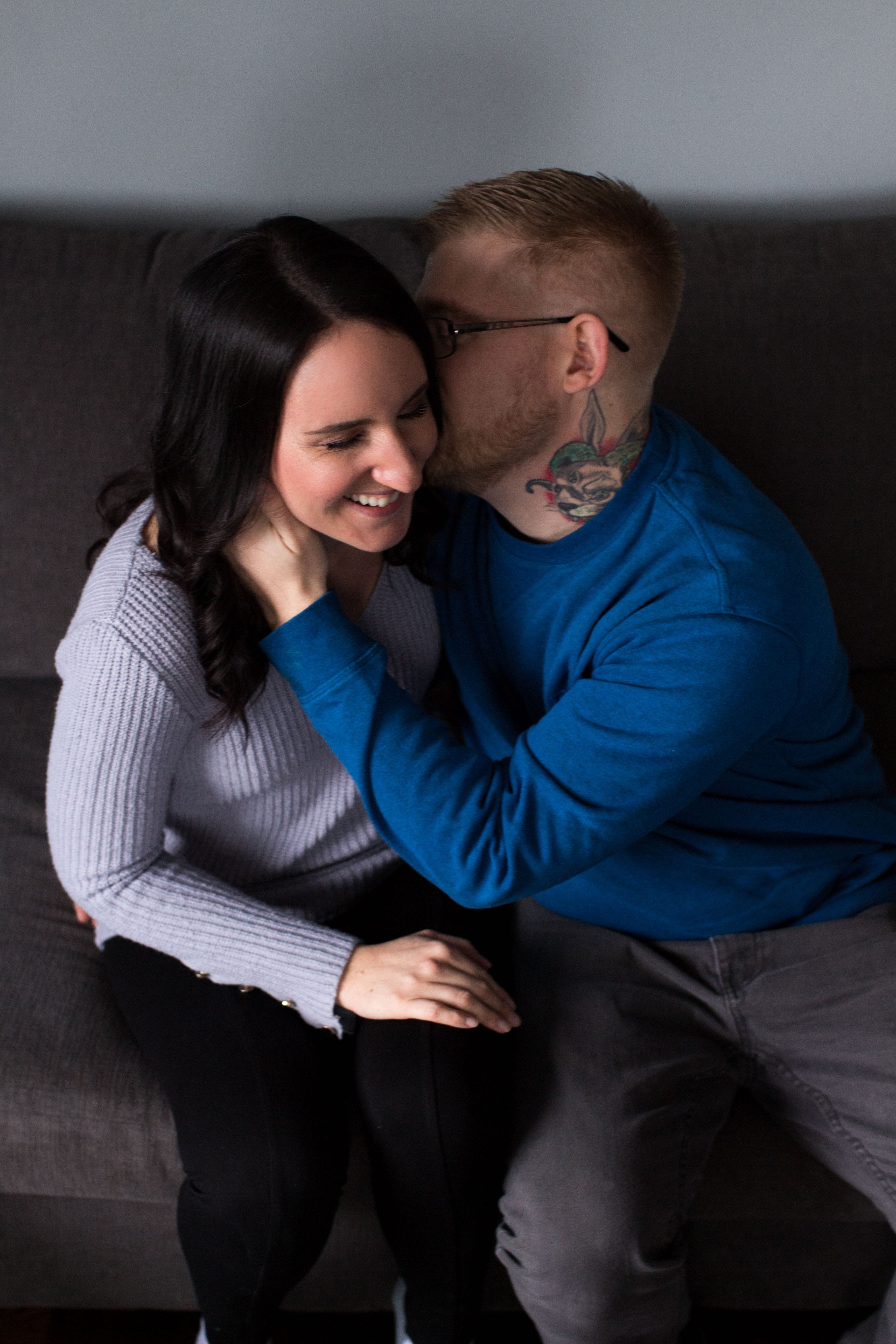 3. DON'T BE AFRAID TO WEAR WHITE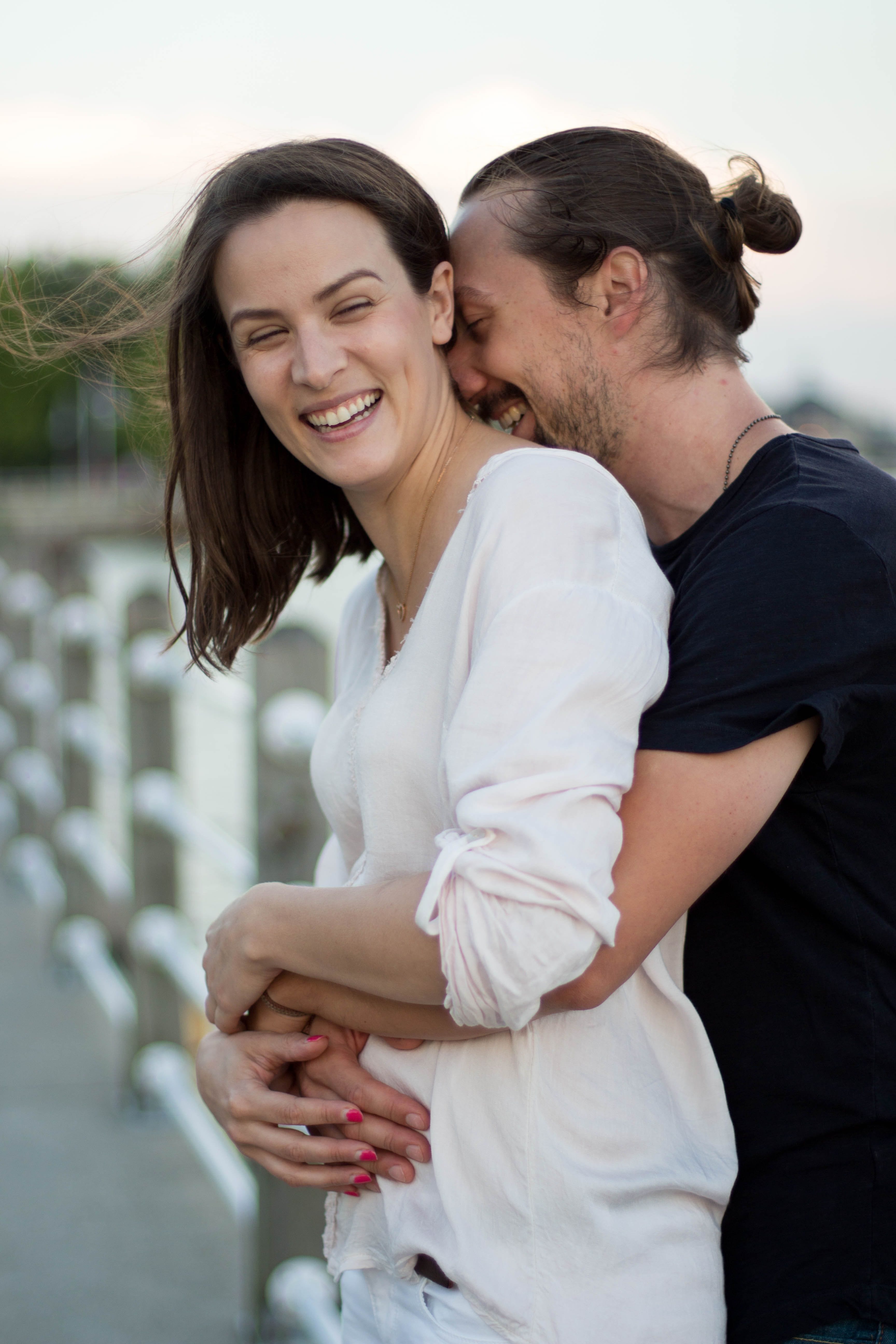 You aren't a guest at a wedding. It is not faux pas to wear white during your engagement session.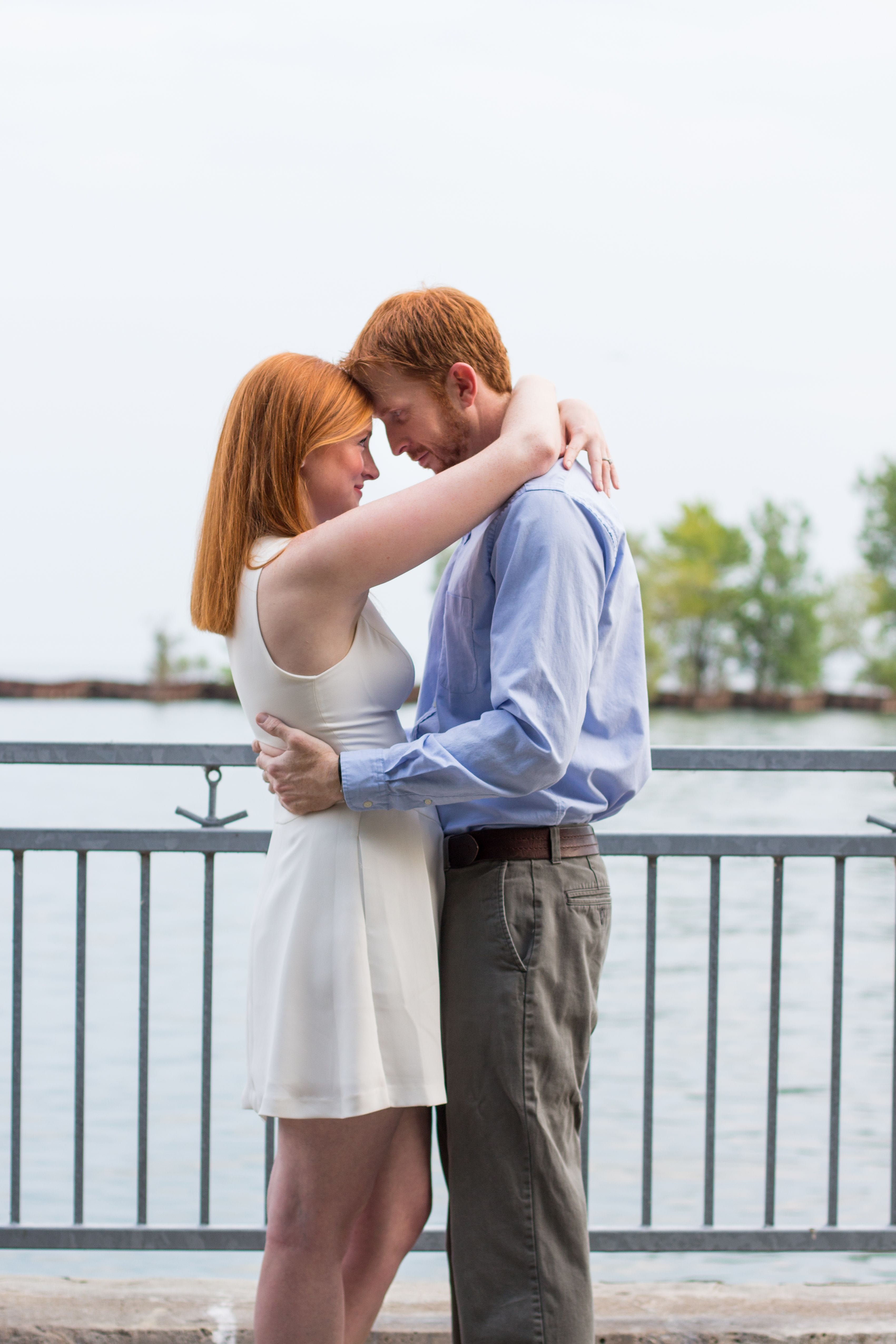 4. CHANGE IS GOOD
Want to give your engagement photos a little more variety? Try changing outfits.
Most sessions will last at least an hour so that is plenty of time to coordinate an additional outfit with your partner. It can give you a bit more "bang for your buck", as they say.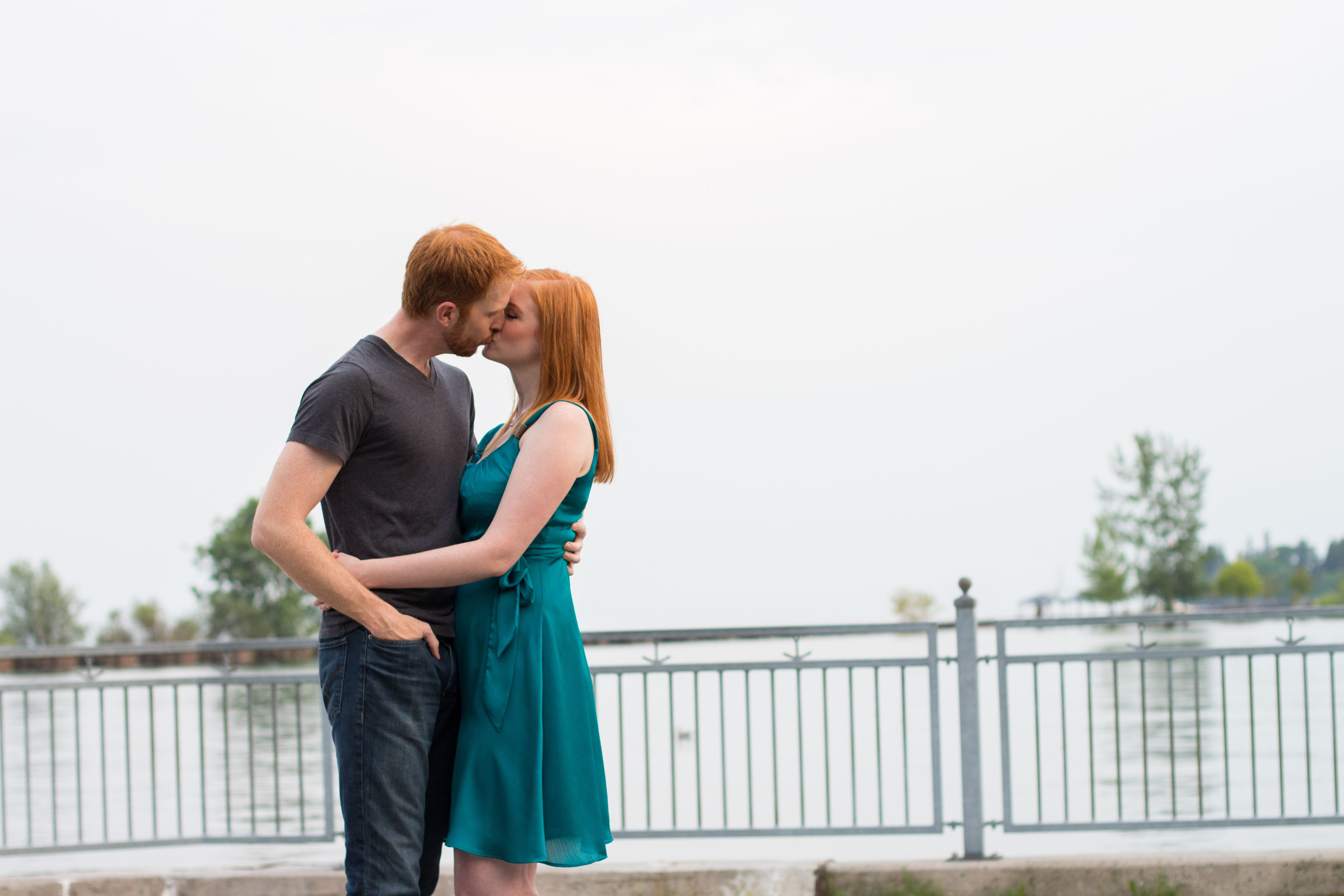 5. MAKE IT PERSONAL
Is there something that you and your significant other have in common? Do you own a pet? How about a nice vintage record player?
Incorporate whatever makes you unique as a couple to personalize your photos even more.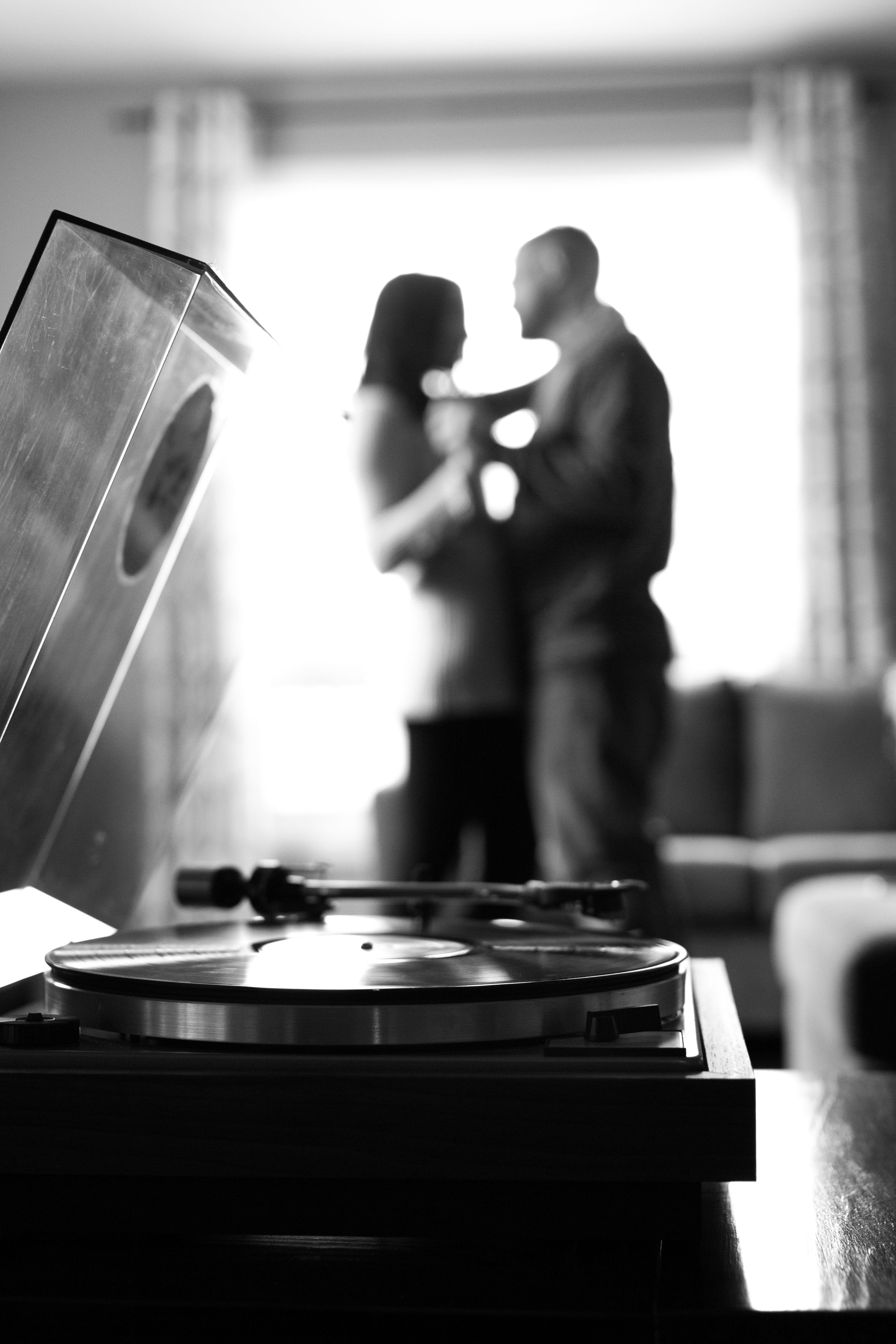 6. BE PREPARED
When planning your engagement shoot with your photographer, make sure you communicate with them if you have a vision in mind.
Some questions to ask yourself before the shoot:
Do you have a specific theme in mind?
Are you interested in shooting at a specific location? Does it require a permit?
Will you be using any props?
Are you going to include any pets or additional family members?
Every single one of these is important to consider and relay with your photographer. No one likes to show up to a photo shoot to then be bombarded with new information. This can cause delay and stress that is easily avoidable.
7. HAVE FUN
At the end of the day, you are celebrating your engagement. This is a time to be joyous and romantic! Be playful and enjoy the intimacy of you and your partner alone together.