Sonya & Ben Couples Session | Durham Region Wedding Photography
Posted on 22 June 2020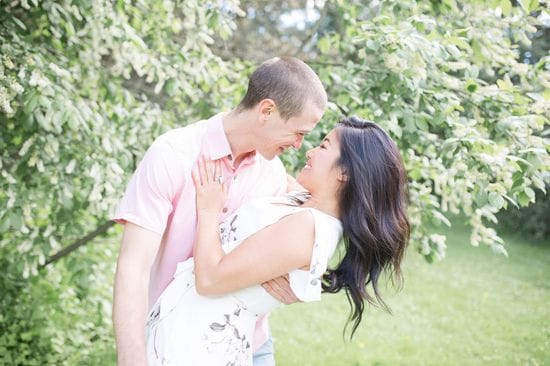 More often than not, I will suggest a location for my couples and families at which to capture their photo sessions. This time it was Sonya to recommend this beautiful spot conveniently located near her and Ben's house right in Durham Region! I couldn't wait to start exploring.
I couldn't be happier with this location! It had everything we needed: seclusion, a variety of spots to shoot and the weather definitely made it that much more beautiful.

I hope you are just as obsessed scrolling through these images as I was taking them. Sonya & Ben were a joy to capture and the three of us had so many laughs together! Can you believe these two have been together for almost 14 years and never had professional photos taken? You'd never guess with how amazing they look in front of the camera.

Enjoy friends!