Tips for Stress-Free Bride & Groom Portraits
Posted on 6 August 2020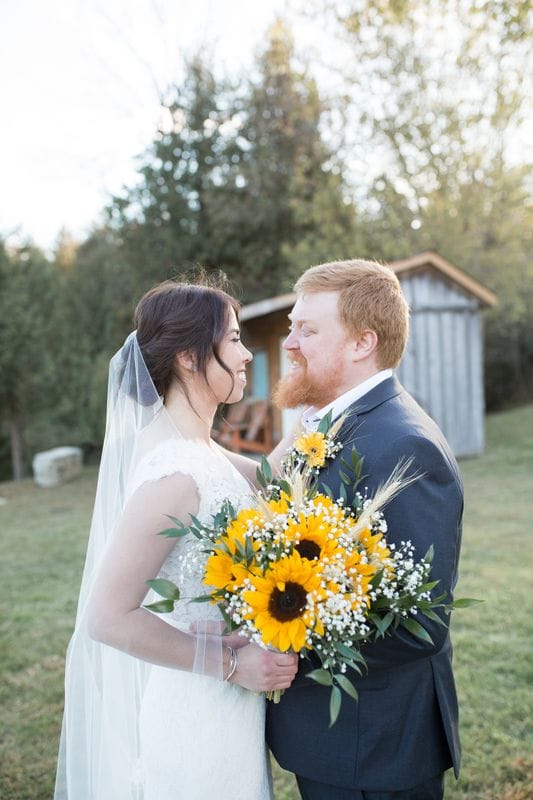 Your wedding day is one of the most joyous, romantic and fun days of your life. Realistically, it can also be one of the most stressful. From family not arriving on time, to the ceremony starting late, there can be a lot of things that may affect the timeline of the day. Bride and groom portraits can sometimes be affected by these hiccups and being forced to rush through this part of your wedding can be a regret later. Now, it needs to be stated that these "bride and groom" tips also relate to "bride and bride" and "groom and groom" (love is love people).
These photos are the ones that will hang on your wall and that you will give to family and friends in the thank you cards. Needless to say, they are pretty important. I've provided some great tips to make this part of your day run a bit smoother and hopefully not end up in a situation where you have 5 minutes to get all your portraits finished. Yes, this has happened to me.

SCHEDULE PLENTY OF TIME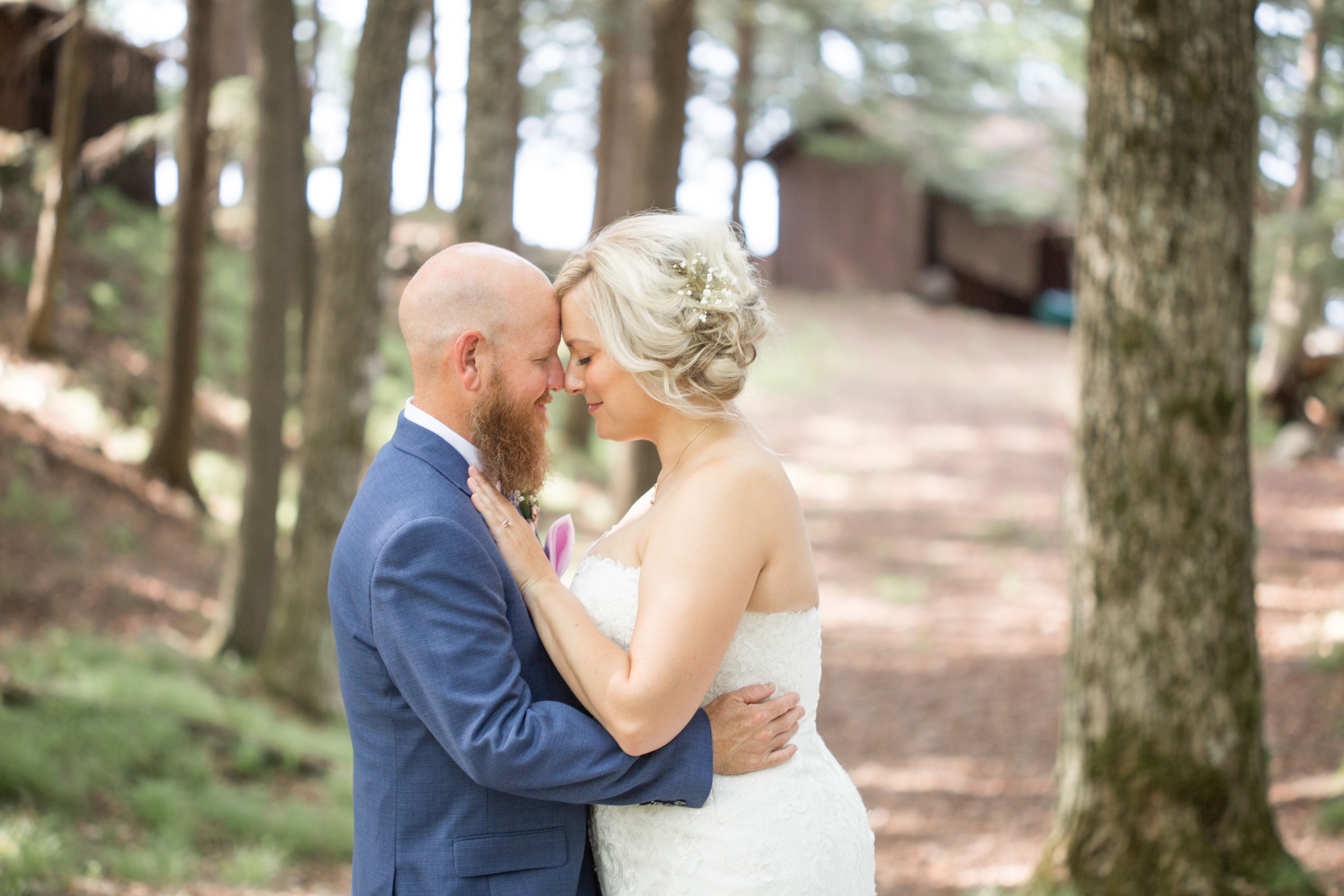 This one might seem obvious but make sure that you schedule time in for your portraits. Most venues will work with you to create a detailed timeline which will include after-ceremony portraits. An important thing to remember is that these portraits include family and your bridal party on top of you two alone so when you read your timeline to give 30 minutes for "after ceremony photos", this is definitely not enough. Work with your venue, they are there to help. An ideal timeline will look something like this:
4:00pm - Ceremony
4:30pm - Photos
6:00pm - Reception
This schedule allows for a few minutes here and there for possible delays as well as avoiding you and your spouse rushing to the reception without even grabbing a drink from the open bar that you paid for.

ASK YOUR FAMILY TO BE FLEXIBLE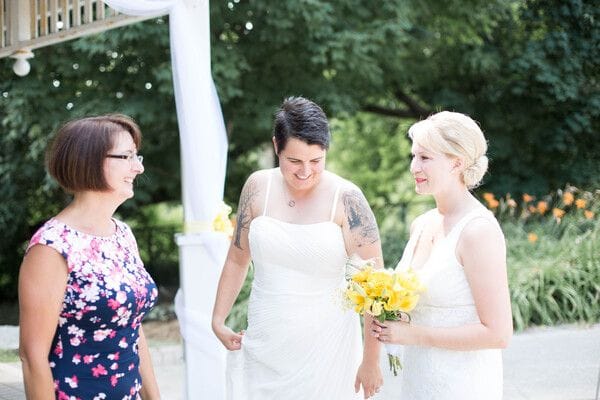 I hear from a lot of brides that their parents might voice the importance of extended family pictures. I'll be the first to tell you that I agreeto an extent. When you have a fairly large family, with cousins spread all over the country and beyond, it can be time consuming to include all of them in your photos. I recommend including those people that are an integral part of your life outside of your immediate family. I'm talking Grandma and Grandpa and MAYBE that one cousin that is more of a sister to you than your own. Everyone else can grab selfies later.
Another thing to consider is to get a group photo right at the end of the ceremony, that way everyone is included and then they can easily disperse to the cocktail hour which you continue with your portraits.
CONSIDER A FIRST LOOK
A first look is done before the ceremony (usually an hour or two beforehand). This allows the couple, as well as the bridal party, if desired, to get their photos done. It can definitely be an option if you are working with a stricter timeline or your ceremony has a later start time. Sometimes venues are scheduling multiple couples on the same day so they stagger the ceremonies so that guests aren't getting in each other's way.
Another benefit to a first look is that you can choose your location. It doesn't always have to be done at your venue. This can provide a bit more flexibility.
WHEN ALL ELSE FAILS, SUNSET PORTRAITS ARE YOUR BEST FRIEND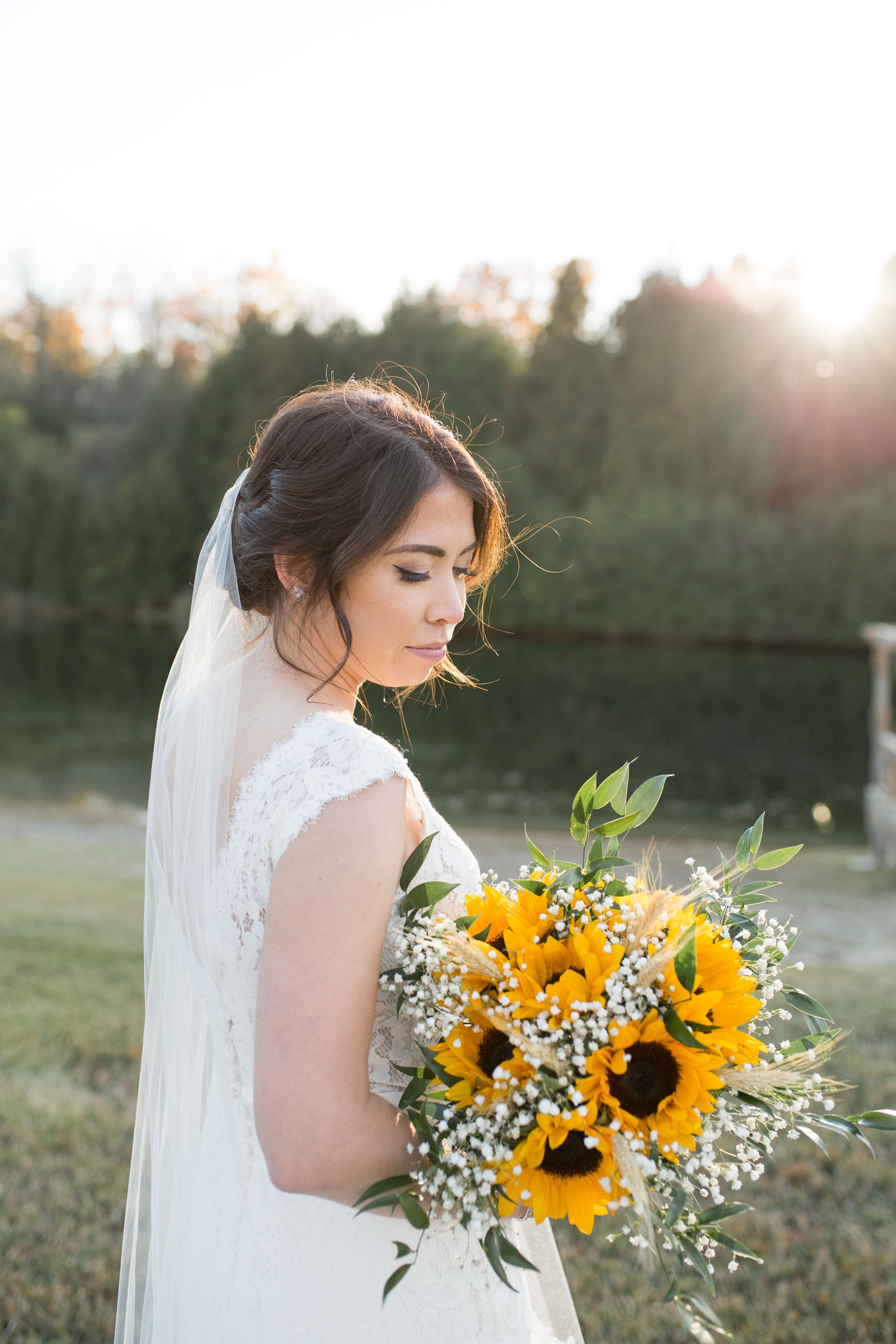 Sometimes, even if everything is running smoothly, delays happen for one reason or another. In this case, your other option is to take a break before dessert and grab some shots outside at sunset. A lot of the time I ask my couples to sneak out with me anyways because the light you get at this time is absolutely gorgeous. It's always a great last resort and will give you some guaranteed alone time with your new spouse.
At the end of the day, these wedding portraits are going to be some of your most cherished. These are the photos that will hang on your wall and also in your thank-you cards to family and friends so paying them special attention is key. I hope these tips helped relieve some stress and gave you a better understanding of scheduling these important photos.