Wedding Dress Shopping In 2021: Tips for Brides
Posted on 17 December 2020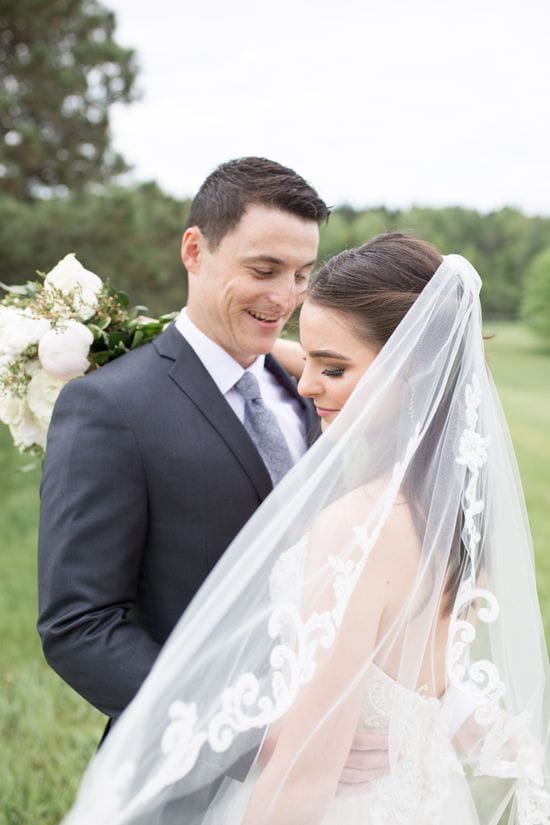 Shopping for a wedding dress is a main highlight for most brides. It's exciting and emotional to decide what you are going to wear when you marry the love of your life. The dress represents your style and feel of your wedding. It is basically just another piece to the puzzle of your special day.

While the current circumstances have impacted a lot of retail shopping, there are so many wonderful wedding boutiques that continue to do their best to make wedding dress shopping magical for their brides and bridal parties. There may be some restrictions, for the health and safety of others, but that doesn't mean that your experience has to be less exciting or feel like a fairy tale. Here are some things to remember while you shop for your dream dress:
1. Make an Appointment
Most of the wedding dress shops that I've spoken with have noted that they are working by appointment only. This ensures proper physical distancing in the stores and allows the employees to manage time effectively to give their brides the best possible customer service. It is best to call ahead as these shops may not currently accept walk-ins like they normally would.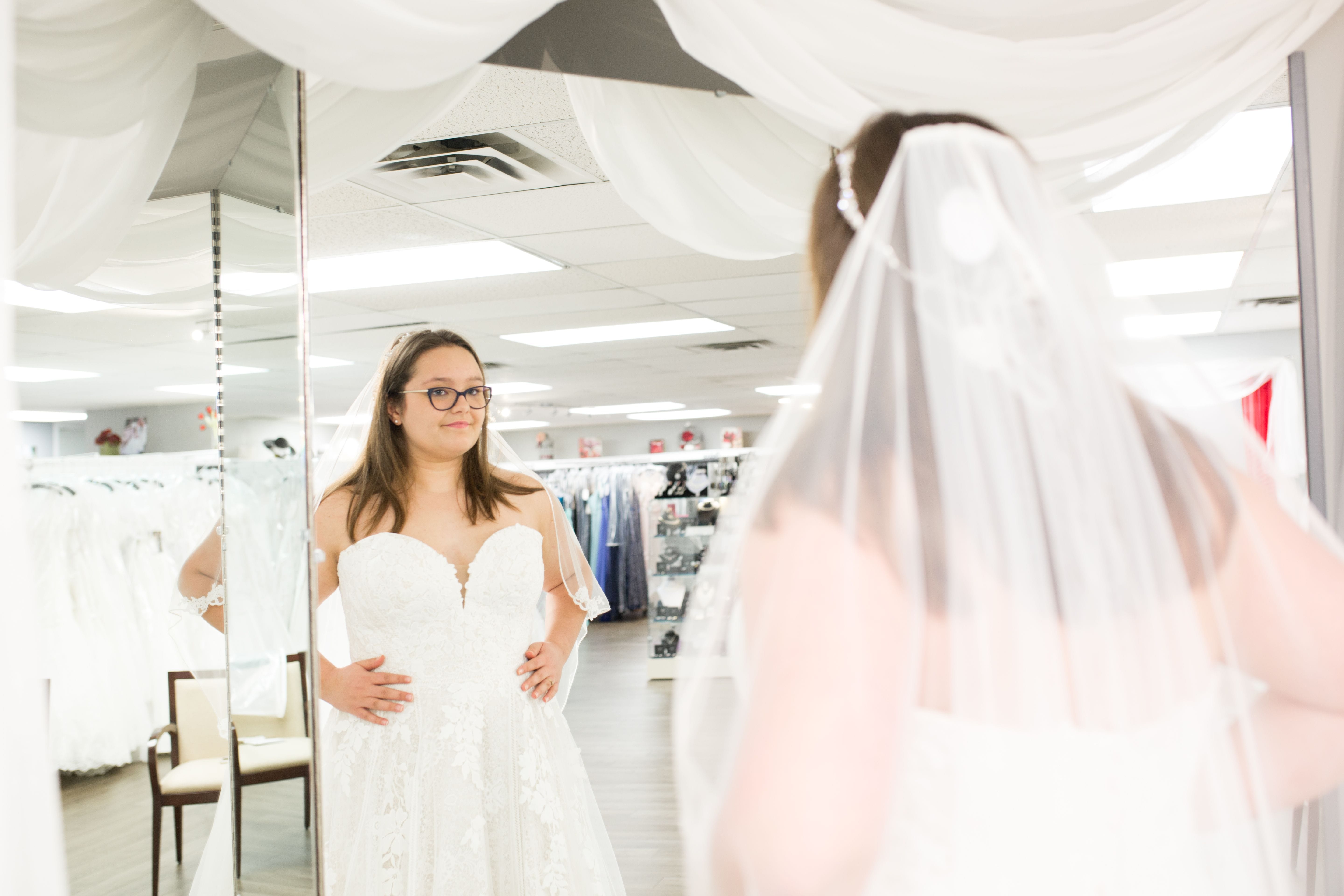 2. Browse Options Online
Another way to ensure a smooth shopping experience is to browse the shops website for options. If you have a good idea of the style and budget that you are looking for ahead of time, take a look at the dresses on their site and let them know what you'd like to try. This helps avoid browsing through the racks when you are there, which can not only save time but reduce stress as it can get a bit overwhelming when you have too many options to choose from. Less is more in this case.
3. Keep Communication Open
It goes without saying that planning your wedding in 2021, or 2022, has required a bit of flexibility. Reducing guest count, switching dates, moving ceremonies outside have all been choices that brides are accepting. With these changes, it is best to keep your bridal shop in the loop. If you are working with a strict timeline, you may need to adjust your expectations. Bridal shops work with an average of 5-6 months ordering timeline so make sure that you give yourself enough time as well. Again, we aren't looking to add any additional stress to the planning of your wedding.
4. One Stop Shop

If your Mother, or Mother-in-law is looking at purchasing a formal dress for your wedding day as well, perhaps encourage her to come along and shop at the same time. It may seem early for her to shop but the more efficient everyone is with their time, the smoother everything will feel as the big day reaches closer. This is especially true if she is looking to do alterations later.
5. Limit Numbers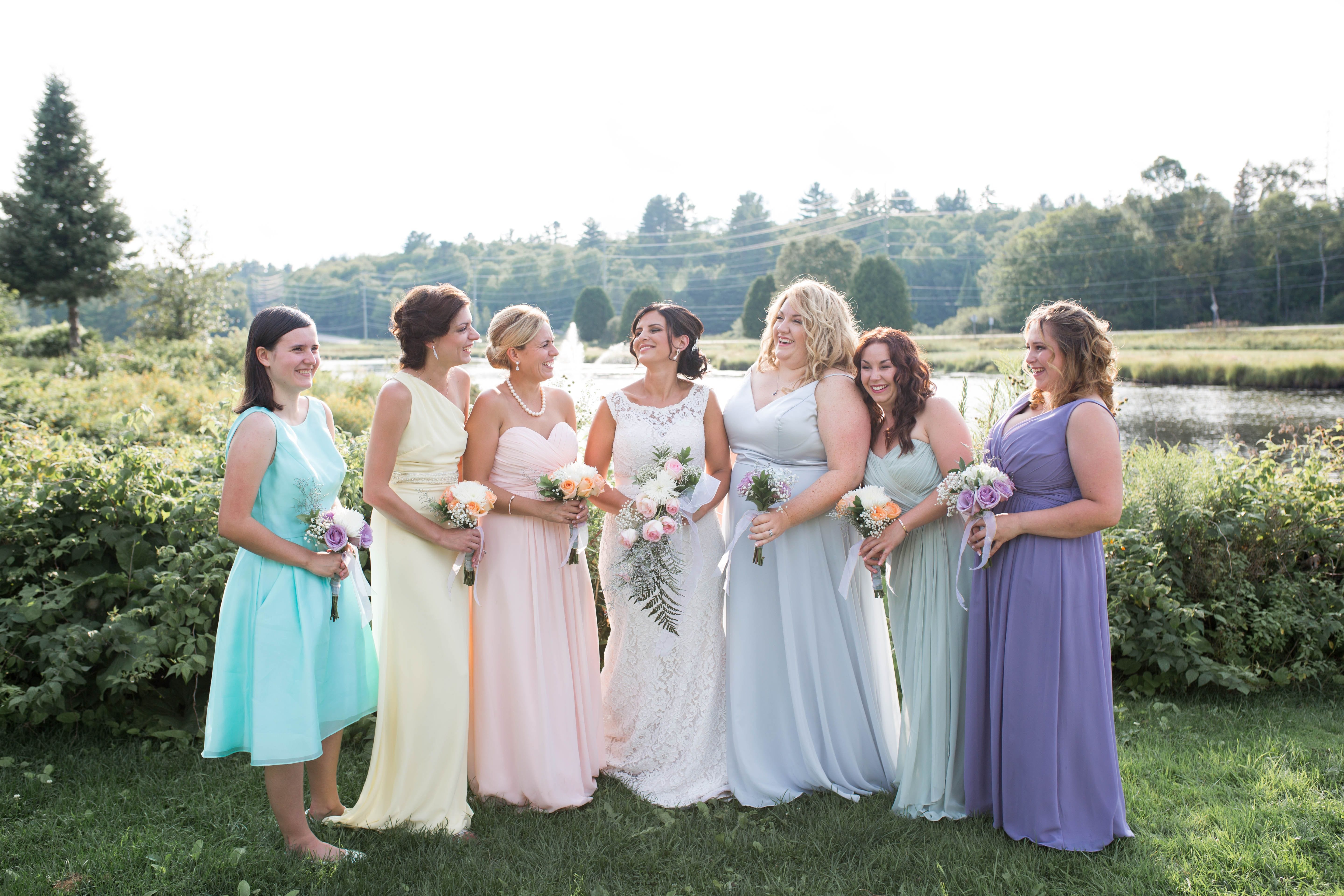 As with most retail stores right now, there are limits to the amount of people allowed in the store. I know we've all seen shows like Say Yes to the Dress where an entire entourage of women and men attend the brides dress shopping experience but we are clearly living in a different time. When you call and make your appointment be sure ask the shop what the number restrictions are, if you don't know already. Your bridal party should understand completely if you need to pick and choose who you bring. Sometimes, having too many opinions can be confusing and overwhelming and bridal dress shopping should never feel that way.
I hope these tips provide some clarity and comfort to those brides getting married in the near future. Remember that this is still your wedding and an important milestone in your relationship so enjoy every part of the planning process. Your vendors are all here for you!